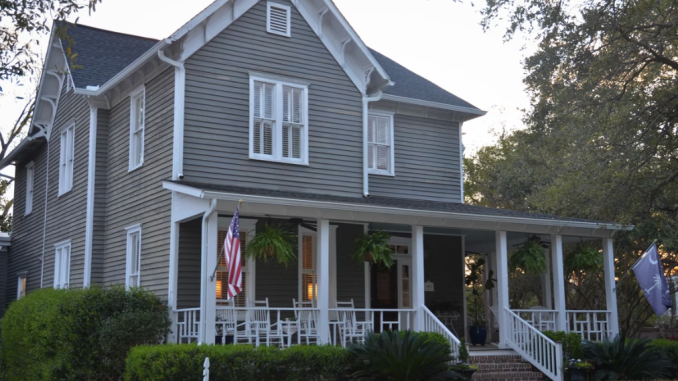 Vinyl siding (VS) is a solid form of plastic exterior covering for homes, used for both weatherproofing and aesthetics!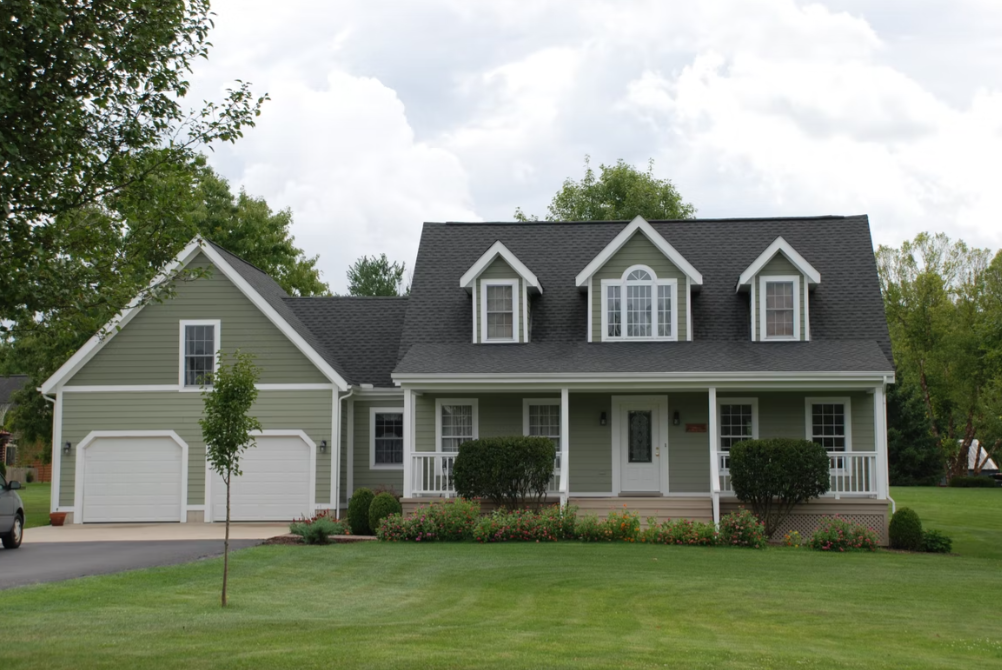 It is made from polyvinyl chloride wax (PVC). Vinyl cladding is very convenient to install. Additionally, it puts a stop to occasional repainting, and there is no hassle with regular maintenance.
Vinyl has a lot of benefits, which makes it the first choice when considering refurbishing your home. It is one of the most affordable housing materials. Comparatively, vinyl siding services or material cost is 11% lower than cedar cladding, and 26% lower than aluminum. Furthermore, PVC is generally installed on hard insulation for energy efficiency.
Vinyl Pros and Cons
Yes, there are several benefits of VS. However, there can't be advantages without a few or more disadvantages. Consider further benefits of VS below:
Pros
It Requires No Painting
Unlike other covering materials that are painted with layers of color, VS is unique because it is hundred percent homogeneous; the material is manufactured with its colors baked-in. This means that the color can't be scratched off, stripped, or mechanically scraped.
Easy Installation
Vinyl is much easier to install than other cladding, which makes it preferred by many. It is light in weight, and also has pre-drilled holes.
It Is Less Expensive
A cement covering cost goes up to triple times more than VS. To compare both by size, fiber-cement covering costs twice more than vinyl. PVS is the best choice when considering cheap home out walls.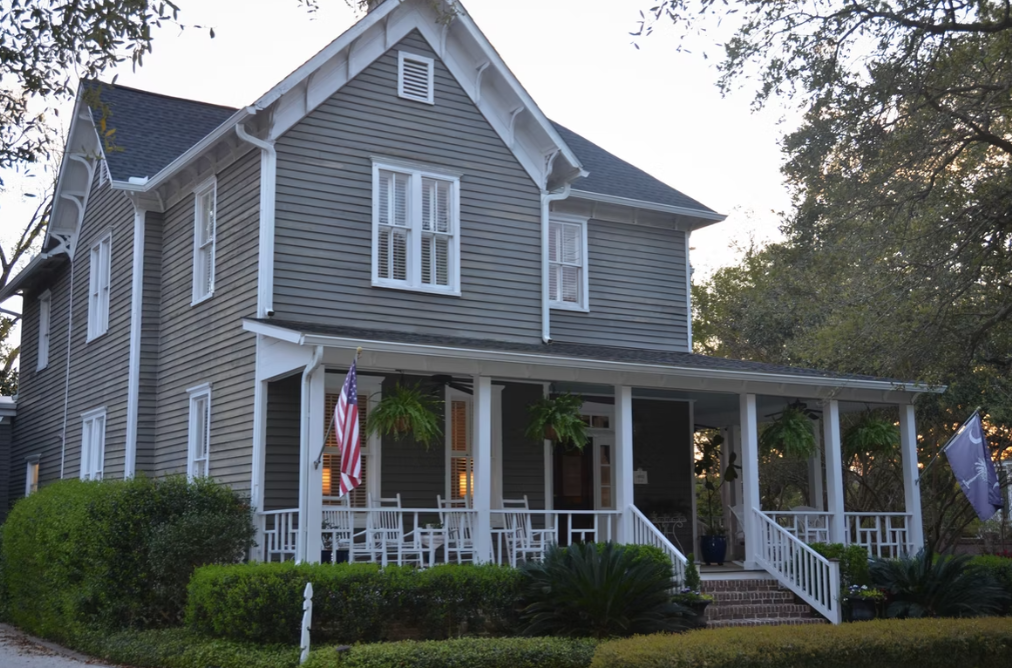 Low Maintenance
The slick surface of PVC easily allows cobwebs, dust, and other kinds of debris to slide off when sprayed or watered down with a hose. Because no paint will be peeled, you will never have to prime, scrape, patch, or paint the surface exterior of your house.
It Is Versatile
Another lovely thing about VS is how you can make it resemble any other siding. Modern VS is convincing to the point where nobody else except you would know that it is different. You will have both the quality and the benefit, while maintaining the outer design of your dreams. It comes in various textures, colors, and any imaginable profile. You can find vinyl siding products that look like cedar and stone. Read this article for more benefits of VS.
Rot-resistant
Unlike woods which are sensitive to termite infestation and moisture warping, vinyl is durable and lasts long.
Cons
It Is Not Foolproof
For PVC to last long it has to be properly installed. A poor job means bigger trouble in the long term. For instance, if you nail your sidings very tightly, they will bulge, crack or warp. The problem is the wrong construction; only a few contractors have invested in getting proper training for this kind of job.
It Can Lead To Other Maintenance Issues
Although manufacturers mostly advertise twenty to thirty years guarantees, it depends on your climate – some covering begins to default after 10-15 years. Mostly the dark siding fades in sunny weather and you can't paint it to revive the color.
Types Of Vinyl Siding
Years ago, the manufacturers of vinyl came up with various ways to convert PVC into different designs and styles of siding. Below are some cladding types that you can easily find in the market:
Horizontal VS
This is the most popular type of VS. They are not so unique, but most homeowners will admit that it is simple yet timeless.  Additionally, it comes with diverse patterns, which means you can find your preferred design and style. The problem with horizontal is that if it is not properly installed, it can give room for water to disrupt the home. If it is well installed with quality insulation this problem can be minimized. To see various siding designs, click here.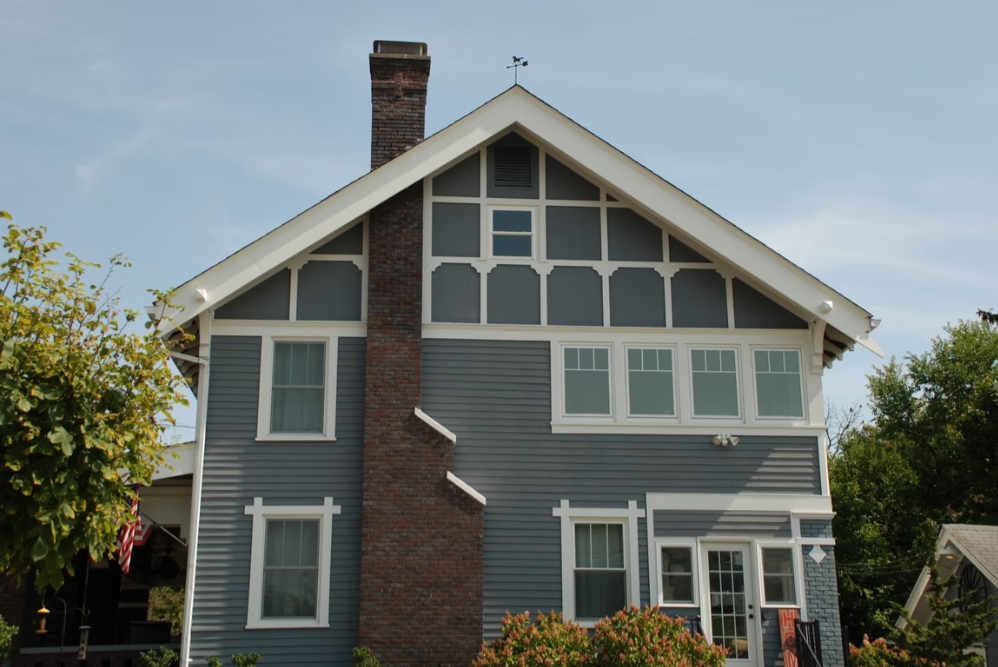 Vertical VS
This was initially used to decorate farmhouses and barns, but thanks to innovation, there have been positive changes. This cladding is gaining popularity fast, both in commercial and residential spaces. Vertical siding is sure to attract attention from passersby because it stands out amongst other cladding. Unlike the horizontal design, the vertical siding is time-consuming when it comes to installation.
Shingle and Shaked VS
Most home designers prefer this design. The shingle and shakes are usually placed vertically and have numerous designs to choose including half-rounded, staggered, and hand-splint. You will see most of these designs on historic houses, giving a distinctive, alluring look.
Conclusion
Up until now, vinyl remains the most preferred choice for cladding in the US, both for old and new homes. Some other notable home exteriors are aluminum, wood, brick, stucco, and steel. However, VS can be said to rank as the most sought-after. You might consider making more research before making a choice.