Top Design Ideas To Upgrade Your Small Cabin And Make It More Luxurious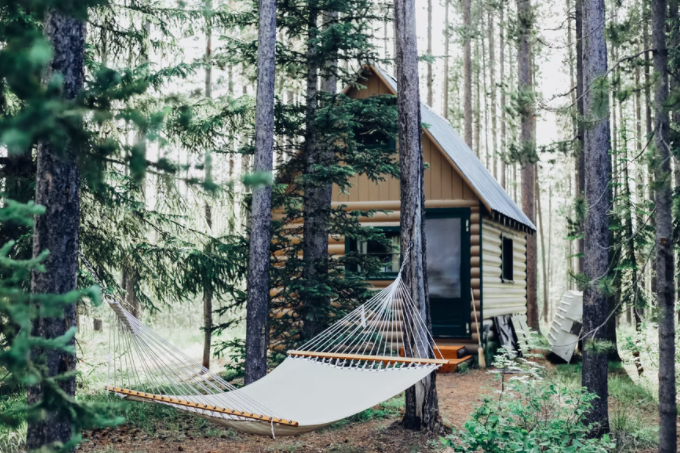 The article will focus on the design ideas that can be implemented to make your small cabin more luxurious!
The interior design ideas are simple and easy to implement, but they will give you a great return on investment. You do not need to spend much for these changes; all you need is some creativity and an eye for detail. These are just some of the best interior design ideas that will help upgrade your small cabin without breaking the bank or taking up too much time. This article will detail how to take care of those little things around your home which may have gone unnoticed till now!
1. Upgrade Your Cabin Ceilings
Painting your cabin ceilings in simple white can be a great idea. It is always a good idea to add a touch of style to the ceiling. You can add artistic elements to your ceiling that will not only look unique, but will also give you a more luxurious feel. You can even take inspiration from a prefab cabin as well as log home companies and decorate the ceilings with prefinished wood soffits. These prefinished wood soffits will not only look great but are also functional. The prefinished wood soffits will protect the insulation in the ceiling from being affected by leaking moisture.
2. Flooring Upgrades
Another important yet easily overlooked interior design element is the kind of floor you have installed at your cabin. There are many different kinds of flooring upgrades that you can make to your cabin, making it seem much more luxurious. The flooring you choose should be in sync with the other interiors of your home and should go well with the exterior of your house. Tile is a great choice for small cabins because it absorbs noise and need a little maintenance to keep clean. You can use tile on a diagonal slant, which will add visual interest to your cabin interior.
3. Lighting
In any home, lighting upgrades have been proven to improve the way homes look and feel. In case of small cabins, they become that much more important due to lack of space and their reduced size in general. Ambient lighting can do wonders when added to any kind of living space at your cabin while recessed lighting can add style to your living room and kitchen.
4. Cabinetry Upgrades
Another overlooked way to upgrade small cabins for their lack of space is by installing built-in storage solutions. Cabinets with glass doors can either be installed on the walls or as part of kitchen counters, while bookshelves can be added to any wall in order to improve your living room interior design. Those creative types might even opt for custom cabinets that can be designed according to their specific requirements! It is an amazing interior design idea for small cabins because it will radically improve the look and feel of your home without requiring much time or money from you. Adding a crown to cabinet doors and drawer fronts, upgrading countertops with quartz or granite, adding raised panel glass doorknobs, and replacing baseboards can transform your cabin in a matter of days!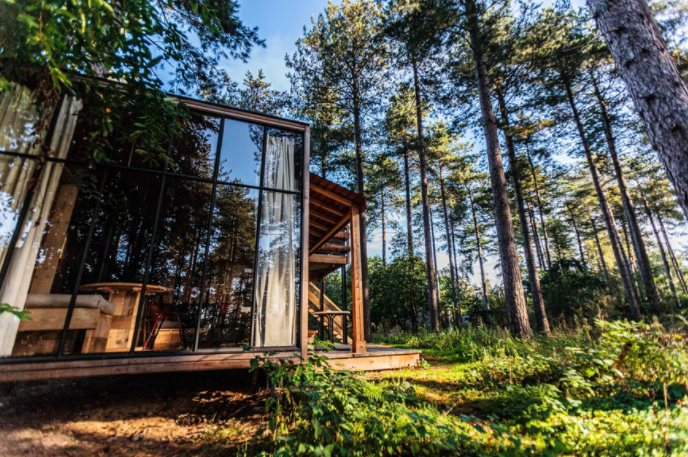 5. Tub & Shower Upgrades
Even though they are often overlooked when it comes to cabin upgrades, bathroom renovations are one upgrade that never go out of fashion at any type of house or cabin! Whether you add a cultured marble bathroom countertop to a small cabin or a garden tub at a larger one, these upgrades will always give your cabin a luxurious look and feel.
6. Repaint The Walls or Add Some Paper
Repainting the interior walls of your cabin is an easy and inexpensive way to upgrade your home. For repainting, you can choose light pastel colors that will brighten up the rooms in the summertime! You may also use darker shades in winter. A few ideas are: paint in different shades of blue, tan, and brown. Neutral colors are always a good idea, but you can also have fun with wallpaper. Whether you add wallpaper to accent a wall or paper the entire living room in an animal print, wall coverings have been used for centuries as a way to decorate any home. Whether it is with vintage wallpaper or Victorian wallpaper, wall coverings can give your cabin's interior a luxurious feel.
7. Add Accessories & Wall Art
Adding accessories and wall art to your cabin interior is another way to upgrade and decorate your home. Cabinets and shelves can be accessorized with items such as candlesticks, photo frames, vases, creative bookends, lampshades, and jars. Wall art like wall clocks, paintings, tapestries, or even wallpaper can add a creative touch to your cabin.
8. Outdoor Upgrades
You should also focus on outdoor upgrades for small cabins. Add a deck or patio at your cabin's entrance, which will not only add value to your property but also create space for entertaining friends and family members! If you live near any body of water, deal with log home companies to craft a beautiful lakeside retreat that will be perfect for rest and relaxation in summers!
9. Bonus Tip – Perform A General Cleaning And Decluttering Of The Cabin Interior Design
One step that you must take before performing any cabin renovations is to have a general cleaning of the cabin. Get rid of all old things that you do not use anymore, add new curtains and fresh paint to your walls where needed! Cleaning up will give you an idea on what kind of renovations can be done at your cabin.
If you live in a small cabin or are looking to upgrade your home, these design ideas should be able to help. Whether it's adding built-in storage solutions for an updated look or installing recessed lighting that can add style and ambiance, there are simple ways to improve the way your space looks without breaking the bank. Even if you don't have much time on your hands, try out some DIY projects like painting walls with light pastel colors in the summertime! Which of these interior design upgrades will you use when upgrading your cabin?