Maintaining Your Window Roller Shutters Properly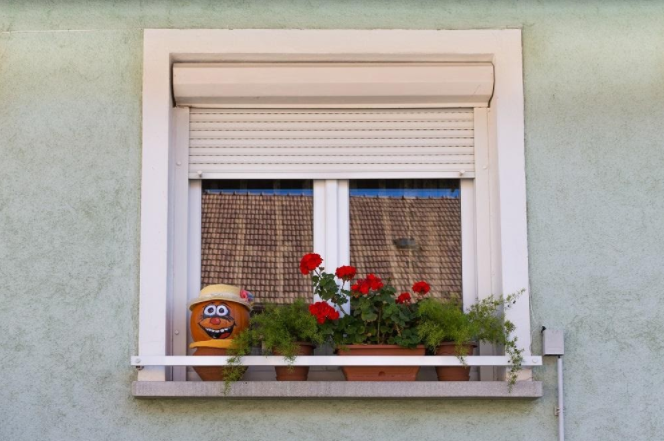 The use of window roller shutters is on the rise and trending. Here's how to maintain them!
They give a nice external look to your house and of course not to mention the scorching heat but using these shutters you can substantially reduce the blazing hoot loo winds from entering your house. They also have another added advantage and that is the case of a natural calamity such as a dust storm or a bushfire. When you close your windows using these window roller shutters it would prevent dust, smoke, soot, unwanted pollutants from entering your house. These pollutants could be, dried leaves, and twigs, and also embers, and ashes during a bushfire. You also need to maintain and clean them at least once every few months to ensure their longevity. 
Types Of Window Roller Shutters and How To Clean Them
There are mostly window roller shutters that you can use and install in your windows. It is made of two different substances. And naturally, their way of cleaning is also different and of course, there are a few positives and negatives about them. 
Wooden Window Shutters
The wooden window shutters also known as plantation shutters are made from wood planks. They are highly resistant to normal wear and tear. While they may be a bit costly the other type of window roller shutters that we will be discussing shortly can also help you to give your house a nice vintage style look. 
Cleaning Your Wooden Window Shutters
You have to clean them more often at least once every two weeks. And by the way, they are also not very useful in rainy areas. So in case, there is a lot of precipitation in your area the wooden window shutters might not last very long. 
As far as cleaning is concerned you will need a piece of clean cloth, a brush, wooden polish, and a vacuum cleaner. 

While cleaning use the clean cloth to initially wipe off the dust from the shutter slats. 

And along the edges where is it tough to reach you can of course use the vacuum cleaner. 

Now once you have cleaned your wooden window roller shutters it is time to polish them using a piece of clean cloth and some amount of polish. 

Remember that after the polish is applied evenly on all the parts you have to ensure that the shutters are shut down for at least a few hours for the polish to be absorbed completely. 

You can use the same process each time and then you will see your window shutters nice and clean.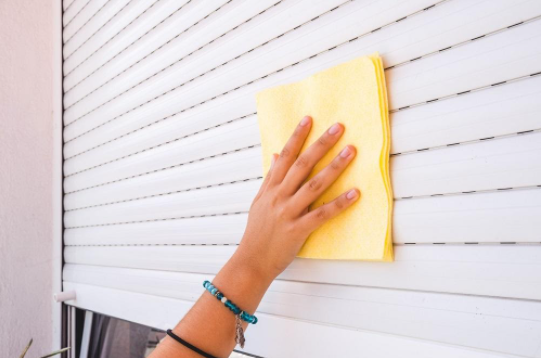 Vinyl Shutters
The vinyl window roller shutters are sometimes more preferred as they are more durable in all forms of weather, unlike the wooden window shutters that are most useful in dry hot areas. Vinyl is cheaper and weather-resistant hence it is a popular choice.
Cleaning Your Vinyl Window Shutters
The vinyl shutters are made from a special quality of vinyl and are also cheaper than the former. 
Of course, cleaning them is a lot easier too. 
All you need is a clean piece of cloth, some detergent, and water. 

Once you have swiped out the dust initially use soak in some detergent in a mug of water and apply it gently all over. 

They allow the detergent solution to collate all the dust and then wipe it off using more freshwater. 

You also do not need to clean your window roller shutters made of vinyl as regularly as the ones made of wood.

Do it once every few months and they can easily sustain around a decade or even more. 
Sometimes, only cleaning the window shutters once every few weeks or months is not enough. It is during the stormy weather or the rainy seasons or after a bushfire that they need immediate maintenance. Always ensure that there are no dust particles, twigs, and branches hampering the normal functioning of the shutters.