Big and Small Mistakes that Homeowners Make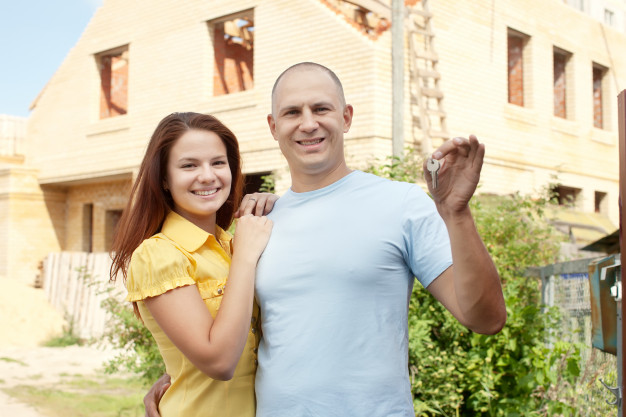 Are you a new homeowner? Here are some common mistakes homeowners to make!
Whether you've just bought a brand new home, bought an older home, or even if you've been a homeowner for a while now, everyone can benefit from realizing two mistakes (one minor and the other major) that homeowners tend to make. 
The Small Mistake: Overlooking the Little Things
If you've ever lived in an apartment or any type of rental, you don't usually have to worry about repairs. As a homeowner, all repairs are your responsibility. No, you don't have to repair everything yourself, but you should consult an expert. Here are a few small things that homeowners tend to overlook. 
Water Leaks
Leaky faucets, toilets, and even a roof may seem like a minor issue to some homeowners— especially if the leak doesn't appear to be too serious. What many people may not realize is that even these small leaks can increase your water bill. If left unchecked, these leaks can get worse over time and cause more damage, leading to costly home repairs. In addition to costs, water leaks and damage are not covered by home insurance if they have developed over time. It's best to prevent water damage before it occurs. So if you notice any indications of water leaks in your home, fix them as soon as possible, or consult a professional.
Changing the Air Conditioning Filter
Forgetting to change your air conditioning filter every few months or sooner is another common thing some homeowners tend to forget to do. These filters keep the air circulating in your home free of contaminants. Not changing your filter can lead to the air conditioning system not functioning properly, which can then lead to higher energy costs. The contaminants that were supposed to be stopped by the filter can also get recirculated throughout the home. If you have or any occupants of your home have any allergies, or if there are multiple pets in your home, you should change your filter monthly. If you have only one pet and no allergies, then your filter can be changed every other month. A home with no allergies and no pet can go up to three months on the same air conditioning filter. 
Home Inspections
One home inspection that you may not have even thought about is a chimney inspection. Constantly burning wood in a fireplace can cause a buildup, which can then lead to a serious fire. Chimney cleaning is best done by professionals. Speaking of fire, does everyone check their smoke detectors to make sure they're working properly? Most people neglect the smoke detectors, and even carbon monoxide (CO) detectors, if they have one. If you do light fires in your fireplace often, then you definitely need a carbon monoxide detector, because CO can be released from wood.
The Big Mistake: Trying to do Major Renovation Projects
All D.I.Y. projects are not created equal. Need a few extra storage spaces? Add shelving to your walls! Need a new headboard for your bed? Go down to your local hardware store and buy the materials to make it. Need to knock down a wall to create more space in your home? Stop right there! There are just some home projects that are best done by professionals.  Other home projects and updates require special permission. There are so many shows about renovating and fixing up our homes that sometimes we feel like we can do some of these projects ourselves. With any major home remodeling project, it's best not to do it yourself, unless you've been in the construction industry, are actively working to get licenses, or are undergoing the process of license renewal.
Of course, there are other mistakes that homeowners can make, but these are some common ones that apply to homeowners in any stage of homeownership. When in doubt, consult a professional! You don't want to ignore something small until it becomes bigger, and you don't want to attempt a project that you're not properly trained, licensed, or skilled to do.