The 10 Best Sectional Sofas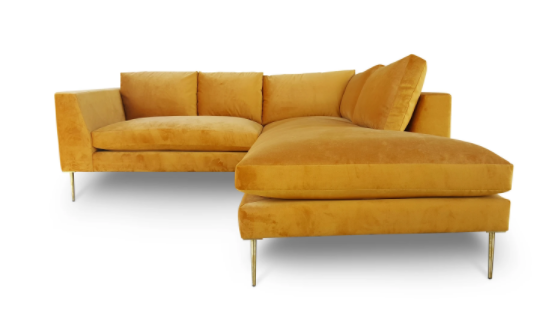 Are you shopping around for a new sofa? These are the top 10 best sectional sofas you can buy!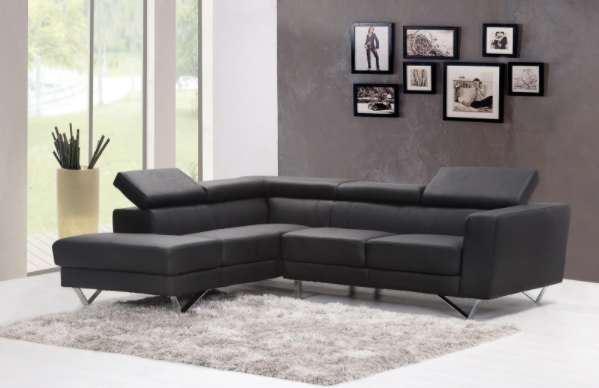 We've all been there before…So you've got a sofa with wine stains (or mud), sinking cushions, ripped and torn fabric, that one spring (you know the one I'm talking about). It's finally on its last leg and you need a new one. Or maybe you're just tired of your couch and just want a change. Either way, a sofa is one of the most important pieces of furniture in your home. It can make or break the appearance of an entire room. That's why we've curated a list of the 10 best sectional sofas to help you find the perfect match! Each of the sofas in this list are fully customizable. All you have to do is kick back and relax, and imagine yourself doing the same on the sectional of your dreams.
10 Best Sectional Sofas
1. Hewitt Sectional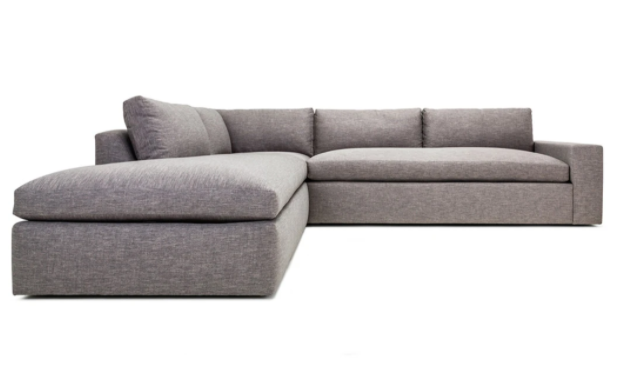 This comfy sofa is customizable with 11 different sectional sofa layouts and a plethora of fabrics and colors to choose from. Whatever room you're trying to find a sofa for, this one is guaranteed to be a good fit for you. 
2. Melrose Sectional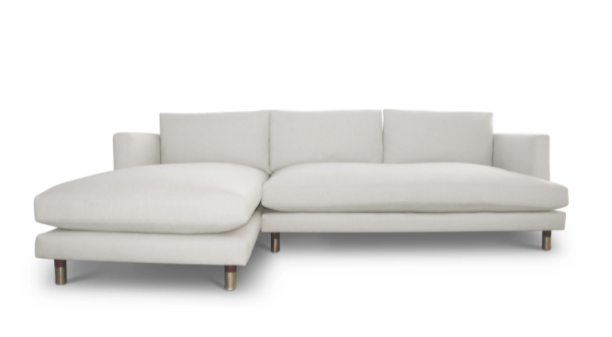 The Melrose Sectional couch has a modern touch to it because of its minimalistic form. This would look gorgeous on a fuzzy rug or a wood floor. Whether you're trendy or a minimalist, you will enjoy this customizable sofa.
3. Agoura Sectional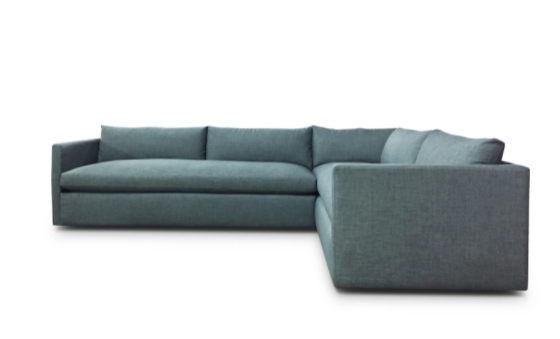 Do you love taking naps? The Agoura Sectional is worthy of your much-needed afternoon shut-eye. This sofa is fully customizable. So no worries, you can choose the fabric you'd most like to nap on. 
4. Alcott Sectional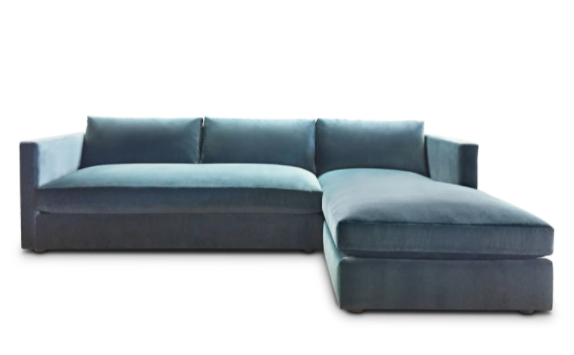 The Alcott Sectional is also another great option for a sleeper sofa. The wide cushions give you plenty of room to lay down comfortably. This sofa does not have an extended backrest or arms on the ottoman, which may help your guest feel more comfortable at night without that being in the way.
5. Catalina Sectional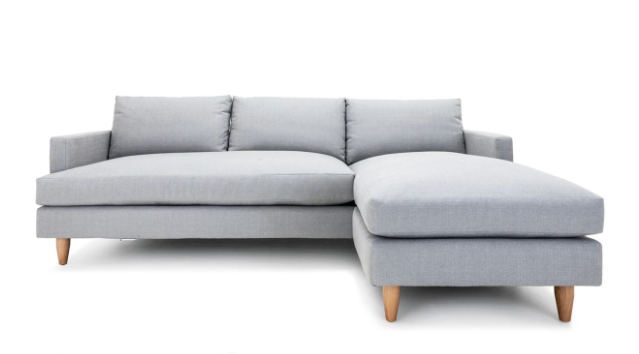 The Catalina Sectional is both functional and stylish. It has shorter armrests, helping your space to appear more open. This sofa is fully customizable, allowing you to create a more personalized look.
6. Larchmont Sectional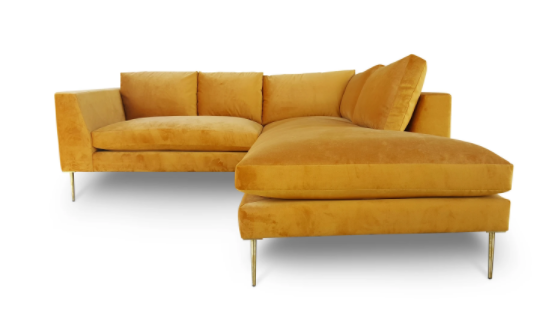 The Larchmont Sectional is a unique style. It includes features like stiletto brass legs, a chaise, and an extended backrest. It instantly transforms any drab space into a chic and stylish one. This sofa is also fully customizable.
7. Coronado Sectional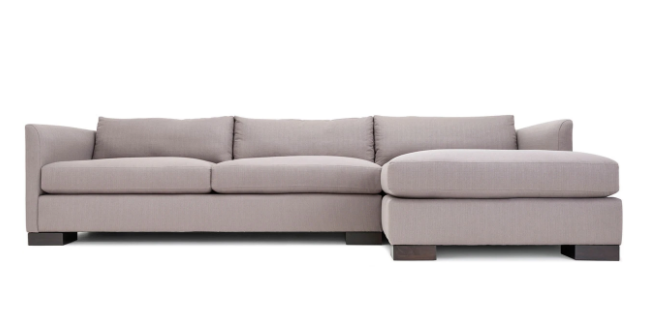 The Coronado Sectional is both comfortable and clean. With its slim armrests, it maintains a geometrical form without being too bulky. Because of its wide cushions, this sofa can also be used as a sleeper sofa. This sofa is fully customizable.
8. Milan Sectional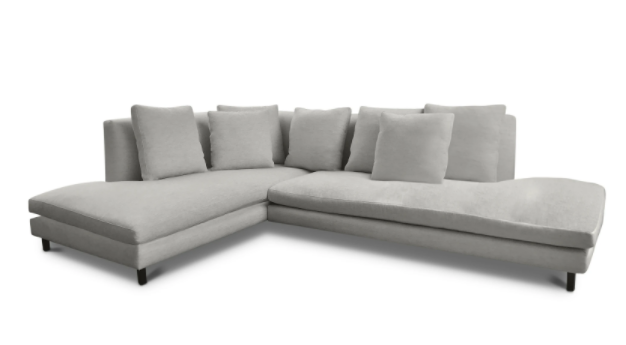 The Milan Sectional is contemporary, modern, and elegant. If you have a taste for luxury, this sofa is the perfect fit for your home.
9. Gardner Sectional

The Gardner Sectional is a classic style sofa that doubles as a sleeper. It includes memory foam cushions and a reversible chaise. This sofa is perfect for vintage lovers who value comfort.
10. Beachwood Sectional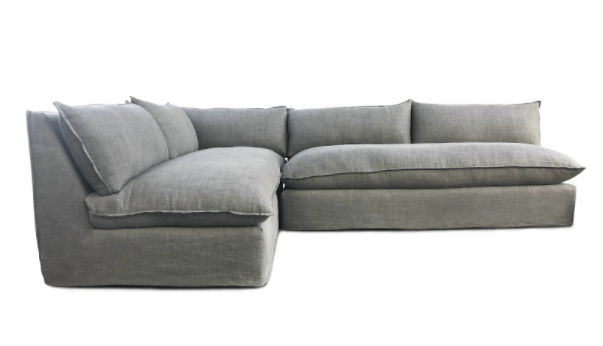 The Beachwood Sectional is designed with comfort in mind. Its cozy appearance is thanks to the plushy cushions and no boxy armrests. This sofa is easily converted into a sleeper.
Conclusion
While each of the sectionals featured in this article is an awesome candidate for your home, you may want more styles to choose from. If this is the case for you, here is a full list of  customizable sectional sofas. I hope this list helped you find the sectional of your dreams!
Author Bio: 
I'm Rheann Tracy work at Pearl lemon properties.  I'm a young entrepreneur, artist, and recent college graduate. I enjoy learning about art, gardening, exercise, and more! I enjoy keeping my living space presentable, warm, and cozy. I hope that my research can help you make your space the same!