11 Tips For Choosing Outdoor Lighting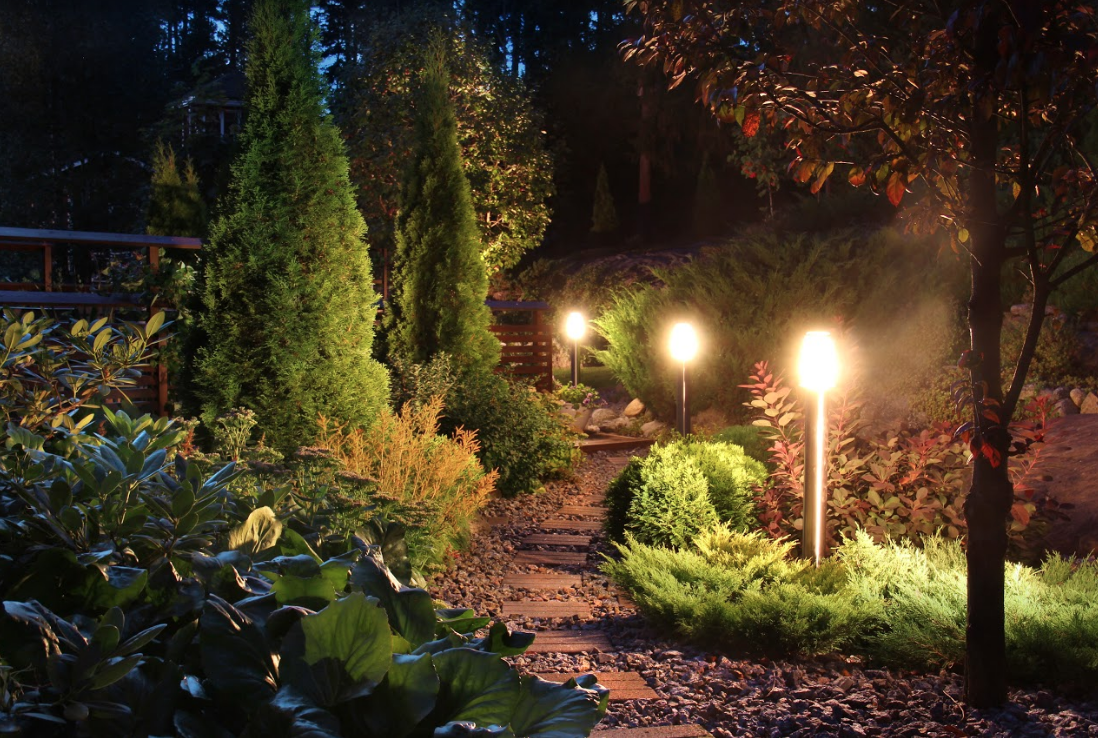 If you have a lovely lawn or garden where you spend most of the time relaxing and unwinding in the outdoors, you should consider getting the best outdoor lighting!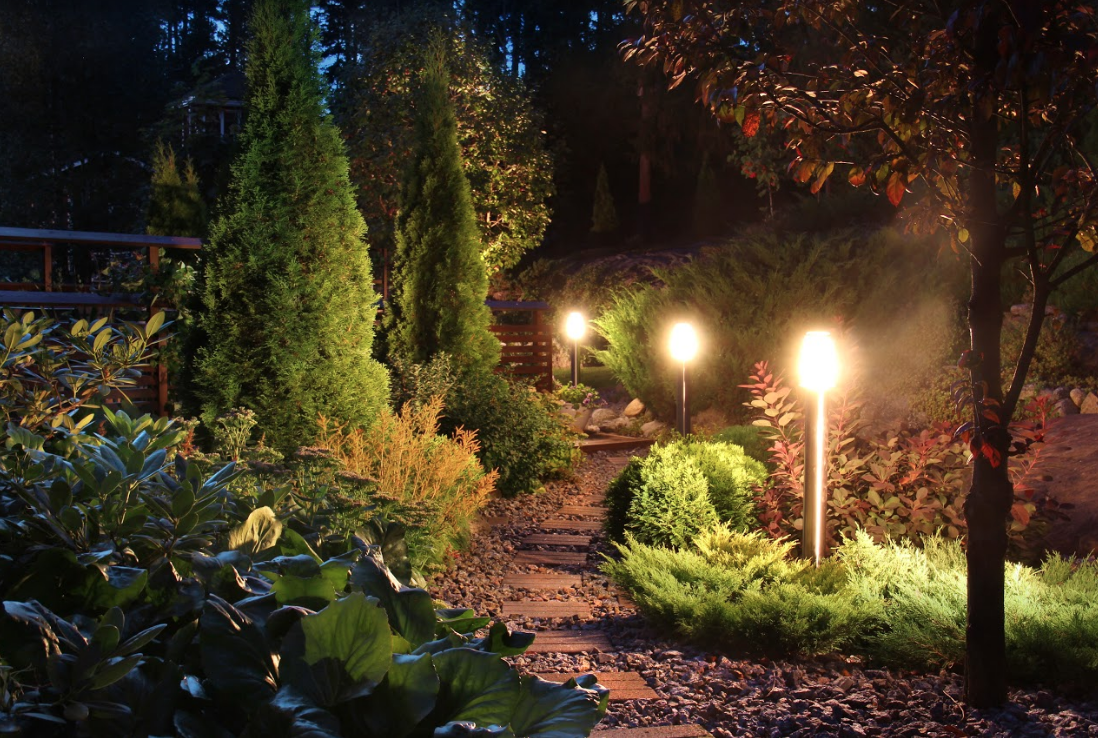 Photos By: Adobe Stock Images
When you have a garden or patio, it's a great spot to relax or entertain family and friends. This is why the nighttime shouldn't stop you from appreciating your outdoor space. With the help of outdoor lighting, you can enjoy the beauty of your garden anytime. Remember that not all outdoor lighting is the same; other types may require more than just installing any wall or string lights. Creating the ideal ambiance for your outdoor space requires choosing the right type of outdoor lighting. If you want to improve your outdoor lighting, the best move is to check https://washingtonoutdoorlighting.com/ for the services they provide. 
Basics On Outdoor Lighting 
It's important to note that the lighting during the day is different during the night. In fact, the distinction between day lighting and night lighting is an important consideration when choosing a lighting option for pathways and other outdoor spaces. Nevertheless, there are certain principles that are the same for both indoors and outdoors. Remember that light has intensity and color. You can check the hue of a lightbulb on the box–it's the number starting at 1800 kelvins (K), which is reddish in appearance, to 7500 L, which is bluish-white. Whether for indoor or outdoor use, lighting has three categories, depending on the function: 
Overall lighting.

Overall light supplies illumination for an entire space or room 

Accent lighting.

Accent lighting draws attention to an area or object, preferably with the help of floodlights or spotlights. 
Today, you can find a variety of light bulbs that you can use for outdoor lighting. 
Incandescent bulbs produce pleasing light but have a short life span and consume more energy. 

Halogen bulbs are a better option than incandescent bulbs since they're more efficient, have a longer life span, and consume less power. 

Fluorescent bulbs are available in a variety of colors, last longer, and consume less energy. 

LED lighting is more costly but boasts a longer lifespan and consumes less power.  
When you have outdoor lighting close to your home with electricity, you can integrate them into your home's wiring system. As an environmentally-friendly way to illuminate your outdoor space, solar lighting is another option worth considering.  
Tips For Choosing Outdoor Lighting

 
Now that you're familiar with outdoor lighting basics, let us check out several tips when selecting the ideal outdoor lighting for your home here. After selecting, you may watch the video below so you'll be guided on the installation.
Calculate Your Lighting Needs 
Before looking for outdoor lights, you should determine how much lighting you need. You can figure out the amount of light an area requires with a simple computation–multiply the square footage of your lawn or garden by 1.5 to give you an estimate of the overall wattage necessary. As an example, if you have 100 square feet of area, it would need 150 watts. The type of light flowing out of your house should also serve as a guide when considering the wattage for your outdoor lamps. Try to think about what you need the lights to accomplish. For example, in case your driveway is too dark and you want a light source with comprehensive coverage, you need a bulb with a higher wattage. As for decorative lighting or evening lights during the winter season, you can save money when you choose low-wattage bulbs.  
Subtle Lighting For Entertaining 
If you love to relax or eat outdoors, you don't want a bright spotlight glaring down while resting or enjoying an outdoor meal. With this in mind, it might be best to stick with outdoor lighting that exudes a soft glow. When you have an outdoor space for dining, it can significantly benefit from indirect, subtle lighting that creates a relaxing mood. You can choose outdoor lanterns, ceiling fans with light kits, or pendants to illuminate the dining and seating areas. Also, it's best to use a dimmer with these fixtures. This way, you can switch to full light while preparing or cooking food or dim it down while relaxing and eating.
If you want to reduce your energy consumption, you can go for LED lighting. LED lights utilize less energy than incandescent or halogen bulbs. Additionally, they're almost maintenance-free, so there's no need to change bulbs frequently.
When selecting outdoor lighting, you should follow the same principle in choosing one that complements the exterior of your home. A house with a warm, earthy color will match well with gold or bronze fixtures as it'll allow the outdoor lighting to blend in with other design elements in your home. For example, in case the exterior of your house has a blue shade, consider black or pewter lighting fixtures.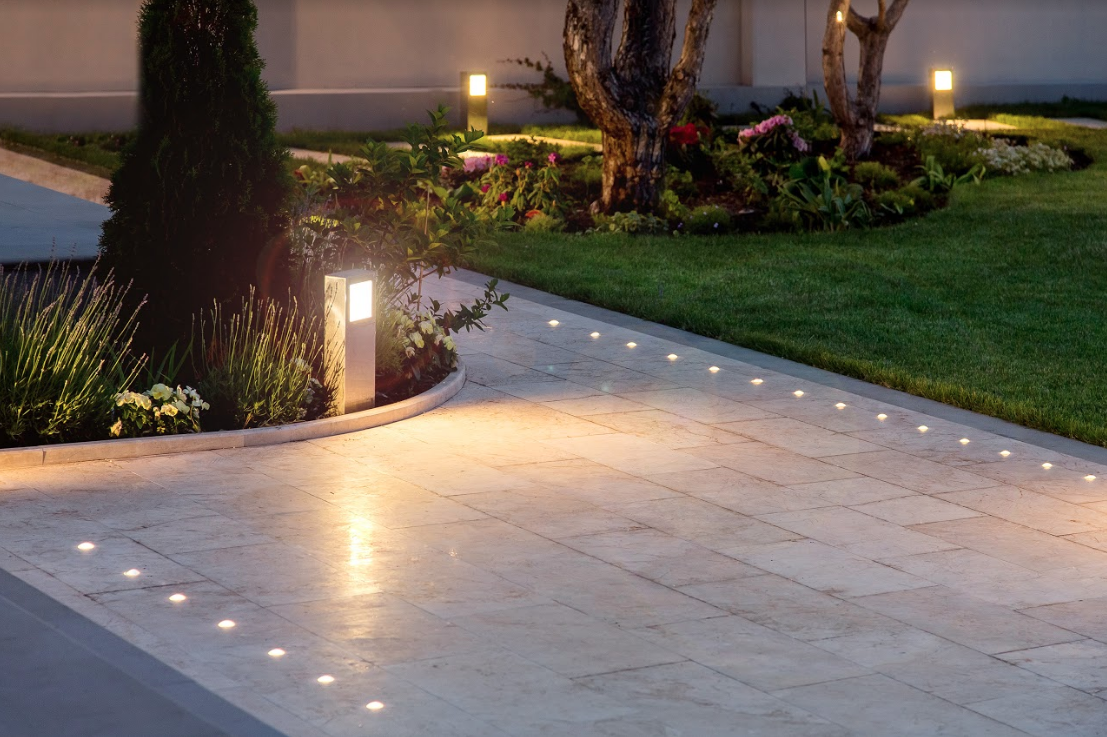 Aside from providing ambiance to your outdoor space, the lighting also helps secure your home. It's vital to ensure that all the entry points have adequate lighting. It's best to affix a wall lantern on every side of the garage door or install a fixture over it. For extra security, you can light up any side of the house with spotlights, which you can position on the eaves or wall lanterns at the side doors, garage, and windows.
If you want your outdoor lighting to endure the elements all year long, you should look for durable lights. It's important to note that some manufacturers prioritize designs that avert water damage while others make sure that their lights can bear up against all types of severe weather conditions. Factors such as your location and your outdoor lighting position can help determine the type of light you should use. Those who live in areas with warm climates don't face the same wear-and-tear conditions as those living in areas with harsh environments. 
Check The Outdoors While Inside Your House
With this approach, you can decide on the type of outdoor lighting and how to arrange it around your lawn. You might want to consider how the patio space, pathways, and gardens will look from inside your house. Lighting shrubbery or gardens that you can see from the dining or living rooms can impart a room-widening view to the outside during nighttime. You can also consider path lights for the garden area or utilize solar outdoor lighting for a quick and straightforward update to your outdoor space. 
If you want a hassle-free option when deciding on your home's outdoor lighting, you can choose outdoor lights that utilize solar energy. When using solar power, you no longer need to worry about installing new wiring or escalating energy bills, you could literally save thousands on energy bills. Thus, one way to impart atmospheric lighting that'll effectively brighten your doorway is to select solar-powered lights. In case you want bright lighting for your outdoor space, stick with the electrical ones. Take note that solar lights can last for a long time but won't reach an electric bulb's intensity. 
Check The Local Requirements
Some cities have guidelines that state the types of outdoor lighting you can use in various neighborhoods. In most cases, the specifications cover protocols that reduce hazards and policies that provide communities some façade of privacy at night. In some states, all the light fixtures must have an Energy Star certification. Before you spend money on outdoor lighting, make sure that they comply with the safety standards and inspections. 
The majority of outdoor lights come in a regular glass. Although frosted glass somewhat subdues the intensity, it also boosts the coverage. For homeowners who are eager to save money, a bulb with low wattage in a frosted fixture can provide a similar effect as a high-watt bulb in a fixture with regular glass. An advantage of frosted glass is easy maintenance in an outdoor setting. Hence, you no longer need to remove dust and frost when buildup occurs in the fixture.
Prevent Outdoor Light Pollution 
If your outdoor lighting emits too much light or it's poorly installed, it can result in unwanted light pollution as it may shine into the indoor rooms, produces glare that can briefly blind someone, and wastes energy. Here are some of the ways to avoid excess light pollution:
Proper positioning:

While installing outdoor lights, arrange them at night and check their positions. 

Shield bulbs:

To concentrate the light on the area that you want, utilize fixtures with reflectors and shields.

Lessen the wattage:

A bulb with a high wattage will simply produce stronger light without even improving your outdoor aesthetics. The low-wattage bulbs are usually enough to provide adequate illumination.

Control the light:

Choose lights with controls, timers, motion sensors, or dimmers in separate areas in your outdoor space that'll only turn on when necessary. 
Conclusion 
The best way to make your outdoor space beautiful and functional is to add the right outdoor lighting. With the help of these tips, it'll boost the overall curb appeal and make your outdoors a lovely view that everyone will surely love.