Orbital Sander vs. Sheet Sander: Which One Should You Choose?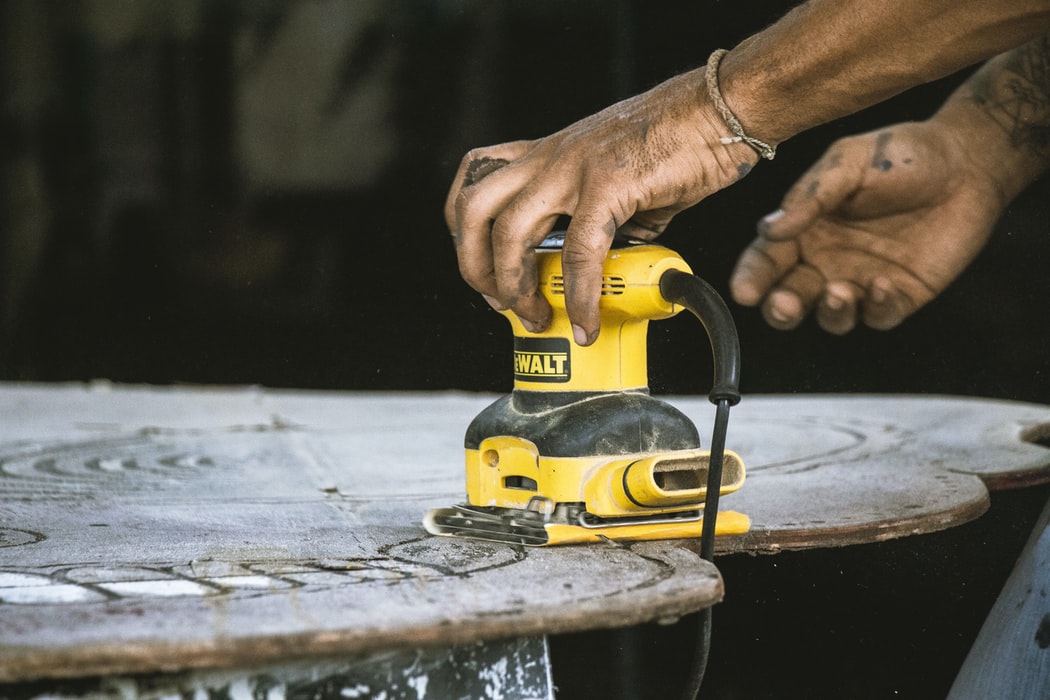 Are you buying an orbital sander? Here are some tips on which one you should choose!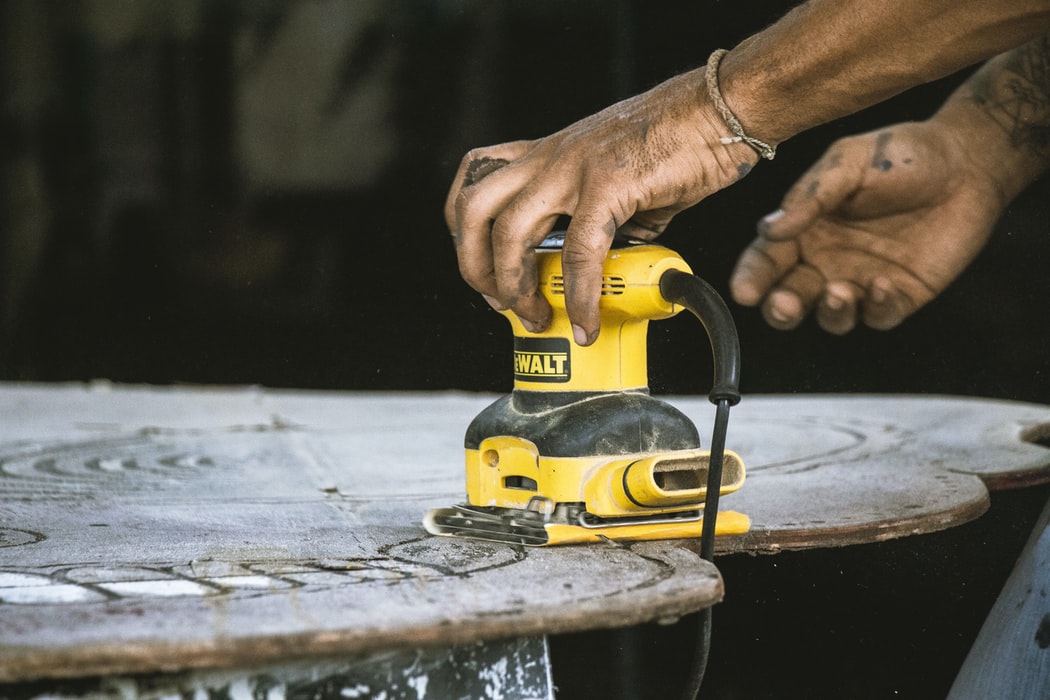 Photos By: Unsplash
A sander is a tool that serves the purpose of achieving a perfectly smooth finish by shaping and structuring wood, eliminating paint and varnish. At whatever extent you choose to work with wood – making furniture, fitting flooring or decking, a sander is a must have. Sanding is almost in all cases, the part of the job you don't enjoy because there's clearly no aspect uplifting to it. Imagine picking the incorrect tool for this part alone – nothing can get worse, right? Nevertheless, if you manage to go for the perfect tool, you'll notice the results of your efforts immediately and it will actually be enjoyable in that case. So, one thing's established – you must pick the sander fit for your work. Two of the widely adored power sanders – from a DIY freak to a rookie home renovator or even a highly skilled, professional worker – are the Orbital Sander and the Sheet Sander. They're really common and used for specific work. Although from the outlook, they're both tools for shaping wood and stripping paint and both of them use sandpaper, the regular one. So, it's imperative to know all the differences between Orbital Sander and Sheet Sander in detail to be aware of what you're choosing to work with. This article will help you acknowledge just that: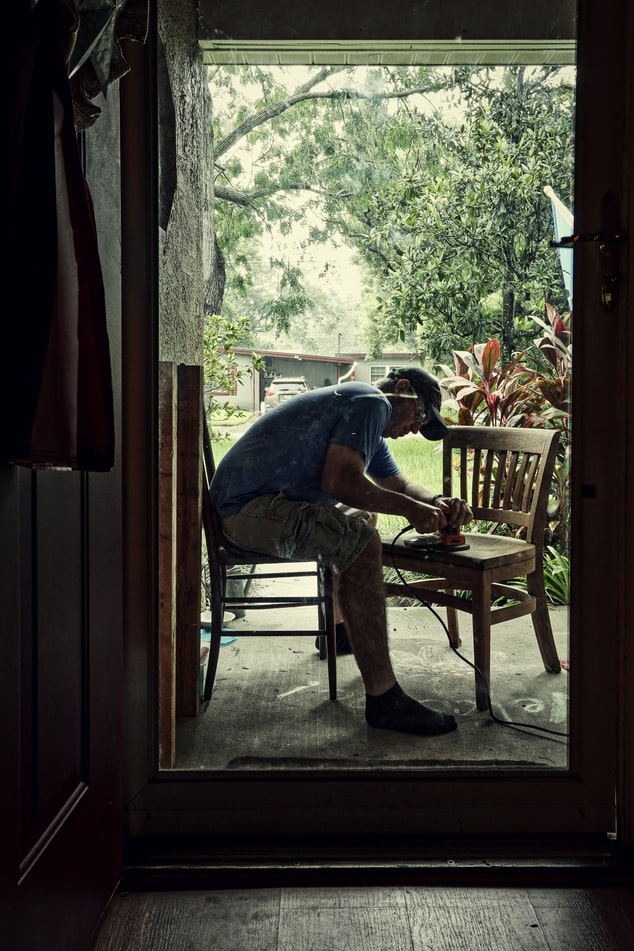 Orbital Sander
The Orbital Sander comprises a telltale square foot which means it can easily go up against edges and into corners. It's often regarded as a quarter-sheet sander because of its square foot, which fits a quarter of a 9 x 11 sheet of sandpaper. There are also half -sheet sanders, for different purposes. Orbital Sanders are typically priced at 30$ to 40$. The sanding action is primarily done as the foot vibrates rigorously in small orbits or circles although you must take good care and be cautious while sanding across the grain because of the pattern.
Pros: First things first, the most appealing characteristic that the Orbital Sander boasts, is that it's square. This permits it to operate in corners and against edges. You can easily use regular sandpaper cut for fitting in it instead of separately made sanding disks. The Orbital Sander leaves very few cross-grain marks, so you don't have to stress over ruining your work much, because it won't be (unless you're that bad!). It isn't that aggressive as well. Check the sanding pattern of your sander to make sure of minimal cross-grain scratching, although the patterns of the scratch and efficiency vary with the brand you're using. All in all, Orbital Sanders work swift and are great for important projects.
Cons: The prime and one of the very few let-downs of Orbital Sander would be that it doesn't eliminate much material and its sanding marks are normally a bit visible. The clamps holding the sandpaper in place in case of an Orbital Sander, more often than not proves to be quite problematic although designs may differ.
When to Use: Go for Orbital Sanders in areas where a Sheet Sander would not fit and where you need very light sanding. If you want to prepare a surface you want to paint, spray or seal, or even knock down an entire layer of paint, it's the tool you're looking for.
Need the best orbital sander? Click here for more information.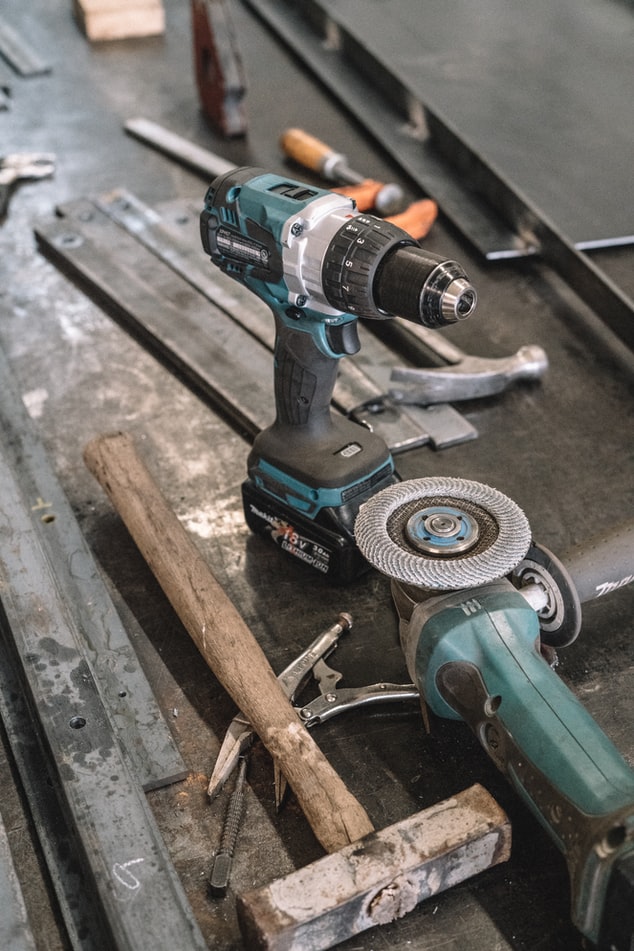 Sheet Sander
Finish work – you can guess it from the name already. This is what Sheet Sanders (or sometimes called Finish Sanders) are used for. Compared to Orbital Sanders, Sheet Sanders are of less power but are of great use when you're applying that finish, that final step of preparation before you use paint, stain or lacquer. They generally use a quarter of a standard 9 x 11 sheet of sandpaper and thus, many know them as Palm Sanders or more accurately, ¼ Sheet Pad Sanders. Usually priced at 50$, they are square shaped just like Orbital Sanders. Most of the models are generally equipped with a spring loaded clamp that holds the sandpaper in place on the sanding pad. Sheet Sanders can get against the edge of 90 degree angles because of its shape. And the back and forth motion it operates in, means you have to feed it sandpaper from time to time for appropriate operation.
Pros: Sheet Sanders are available widely and are undoubtedly your go-to option for any sort of finish work. They're affordable and can work right into those 90 degree angle edges that make them very handy. They also don't leave that many visible marks as Orbital Sanders do.
Cons: As mentioned earlier, they're less powerful and smaller, which means they can't remove as much material as Orbital Sanders do. Mostly used for finish works, they cannot be used for a wide range of work. The high amount of sandpaper they waste is a concern as well. Sheet Sanders operate in a typical back and forth motion and for this reason, they tend to leave visible swirl marks on your material and this can prove to be excruciating if you're a perfectionist wanting a supremely finished look.
When to Use: Smaller projects are where Sheet Sanders excel. For small DIY projects, they're the perfect fit because of their light weight and affordability. And look on the brighter side for a change – smaller size refers to the fact that they're precise while working and don't leave much marks compared to how an Orbital Sander does. Therefore, you need to sand down a piece of wood and give it a fitting finish – a Sheet Sander is what you're looking for.
In the end, you're the one to decide which one you'll choose amongst the two sanders we've discussed. Renovating your home and having a huge load of incomplete work? Is your hobby making furniture from scratch? Removing paint or varnishing? If that's it, go for an Orbital Sander because it provides the power, speed and flexibility you'll need for your projects. On a very narrow budget and willing to use your sander not so regularly? Need it for only small projects? Get a Sheet Sander that's much better suited for detailed work and providing your furniture the finish you always wanted to! Whichever you choose, decide what fits you the best. Best of luck!