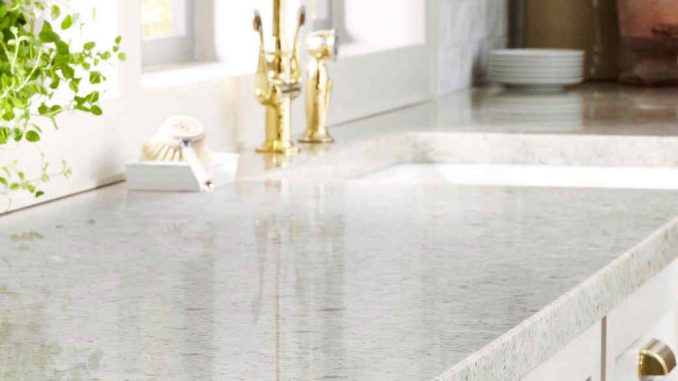 If you are looking to remodel your kitchen, there are several things to consider. Probably the biggest decision, after you have picked the appliances you want, is your choice of countertops!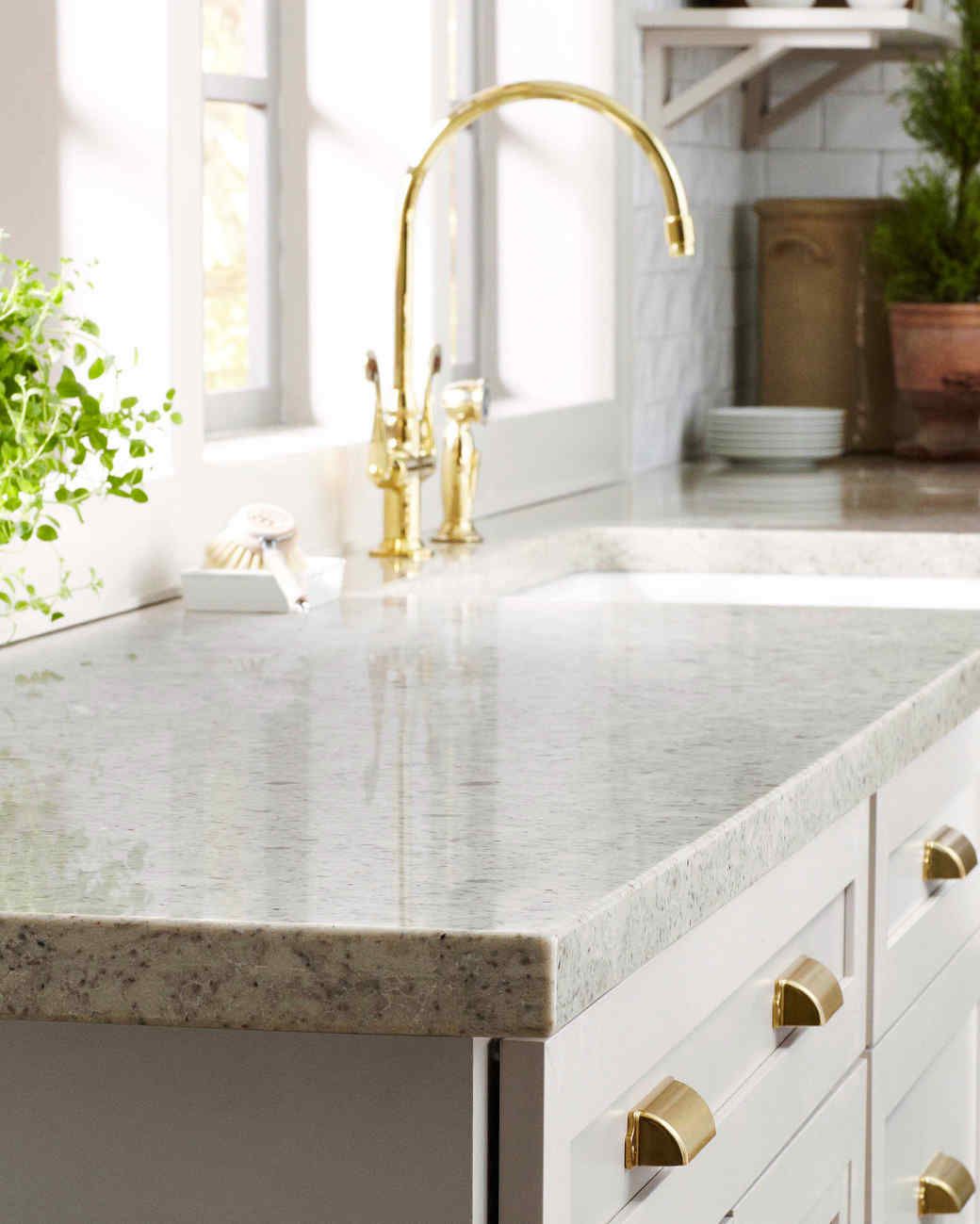 The vast selection can seem overwhelming, but once you narrow down your material choice from a few options, you're halfway there. Of course, deciding on the right color may cause a few disagreements among the family. Let's take a look at the major material types available and discuss the benefits of each.
Engineered Stone
Engineered stone is a very hard material, typically made out of quartz mixed with resin.
Quartz countertops have a non-porous surface that reduces the risk of germs and bacteria.
Because of its strength, quartz is low-maintenance and very durable.
It is easy to clean and does not require any sealing. It is also resistant to stains and scratches.
These countertops come in a variety of colors and can create unique and beautiful surfaces.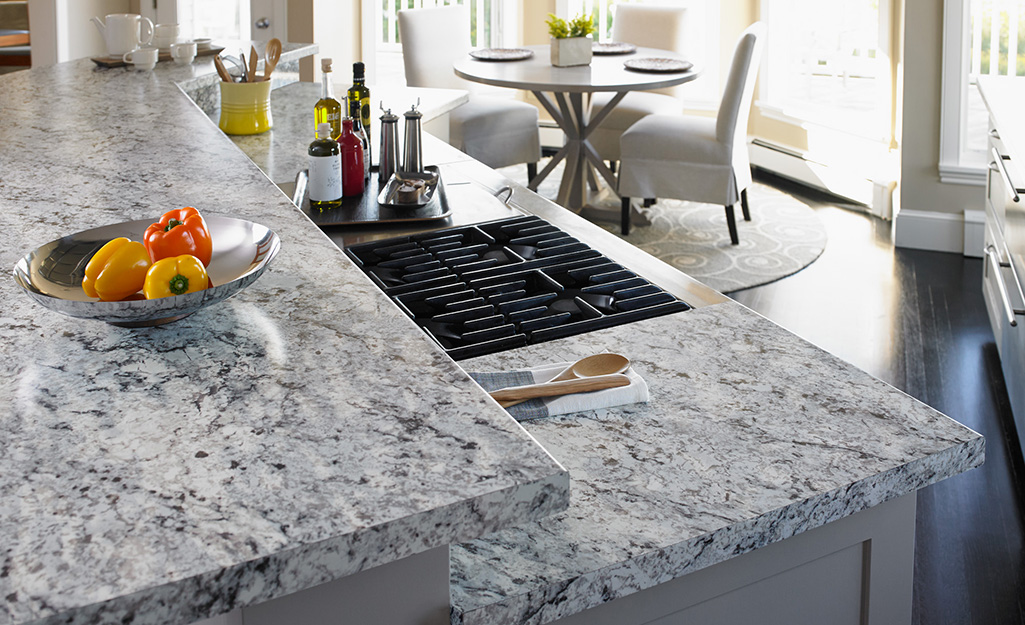 Ceramic Tile
Ceramic tile is made from clay that is fired at high temps and then glazed. The tile used for countertops must be floor-grade tile, rather than wall tile so that it doesn't crack.
Ceramic tiles can be customized to fit counter areas of many different sizes and shapes.
They are stain and heat resistant.
Individual damaged tiles can be replaced easily without requiring the whole surface to be replaced.
A disadvantage of ceramic tile is that the surface is uneven and the tile requires regular resealing of the grout, which can be time consuming.
Natural Stone
Natural stone countertops are made from many different types of quarried stone. Colonial Marble offers such materials as granite, marble, limestone and soapstone.
Granite – These natural countertops are cut from a large slab and have a unique and beautiful look. They are easy to clean and hold up well in a much-used kitchen. The surface is smooth and resistant to stains when a sealant is applied once a year. Granite countertops are hard to damage and will last for many years.
Marble – If you are looking for a luxurious countertop, marble is the way to go. It is softer than granite but if you apply a sealant every year it will help to resist scratches and stains. It is also resistant to heat.
Limestone – This stone has a smooth surface which is softer than both granite and marble. It has an elegant and timeless look. The porous surface can get stained and scratched easily, but annual sealant applications will make it much more resistant to damage. Gentle, non-abrasive cleaners must also be used.
Soapstone – This natural material has a lot of warmth and is used frequently in country kitchens. It isn't as hard as granite, but it is non-porous, resistant to scratches and stains, and cleans easily.
Solid Surfaces
Solid-surface countertops are made of either polyester or dense acrylic material. They don't require much maintenance and they are non-porous, but they can scratch easily and are not resistant to heat. They come in a variety of patterns and colors.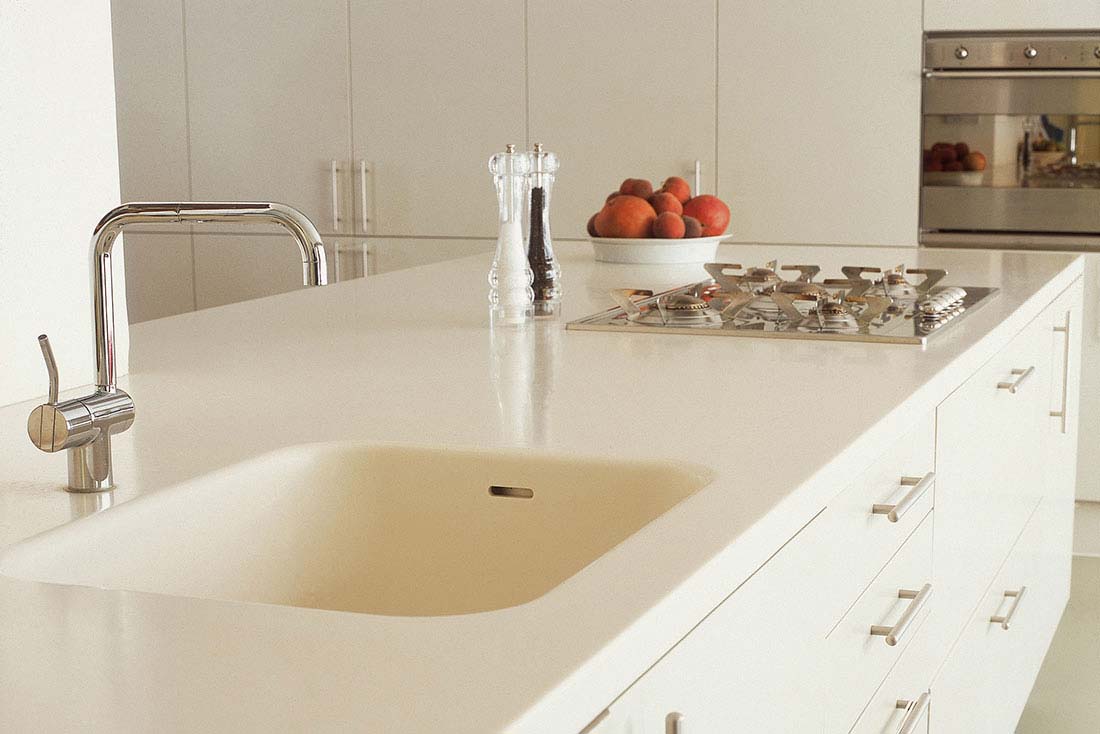 Plastic Laminate
Plastic laminate countertops are the most affordable option, but they can scratch and chip easily and they are not resistant to heat.
Wood
Wood countertops are made of dense hardwood, such as maple, cherry or oak, and they are available in different grain styles. They are warm-looking and heat-resistant and they are an ideal working surface for cutting and preparing food. Wood surfaces do require some maintenance and they can also show knife marks. Whichever material you choose, make sure to have a professional measure and install your new kitchen countertops so that they will last for many years.