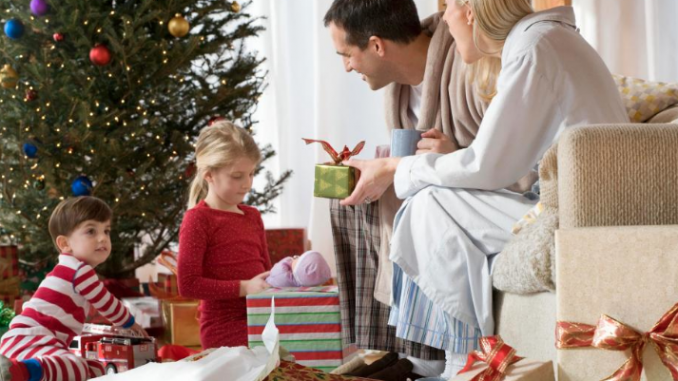 The winter holidays are for bringing loved ones close and showing them you care — but not everyone has the time or budget to travel to a central location!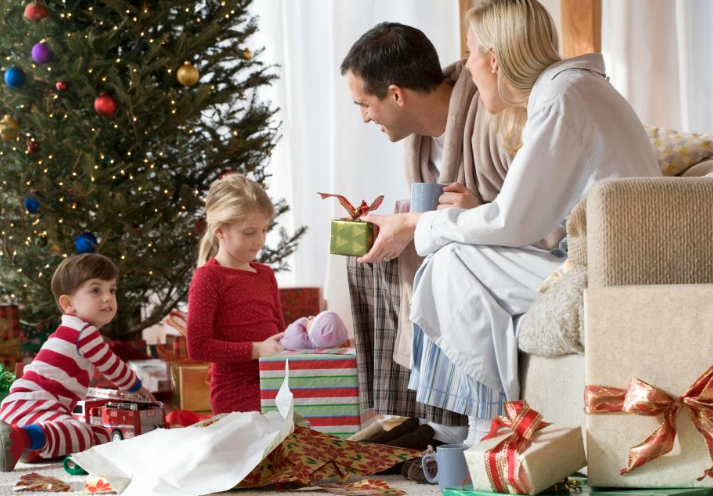 If you or some of your loved ones can't make it to your typical holiday festivities, you can still celebrate the season if you have a bit of creativity and imagination. Here are some ideas for celebrating the winter holidays with those you love, near or far.
Holiday Packages
It should go without saying that sending care packages to loved ones is imperative for the winter holidays. Giving and receiving is an important element of most wintertime celebrations, and opening a package full of fun and useful items is all but guaranteed to give your loved ones a smile. The care packages you send don't have to be filled with expensive gifts; you might send along holiday decorations and treats like cookies or hot cocoa mix. You can make the holidays extra-special by sending along their favorite things, or tokens of what they might be missing by spending the holidays far from home.
Holiday Cards
It isn't always feasible to send custom packages to everyone you love. For the people who might not benefit much from the extra care and attention of a holiday gift, you should send special holiday greeting cards. Holiday cards are a common tradition, but you can make yours more valued by recipients by putting a little extra work in. Here are some ideas to make your holiday cards unique:
Add pictures of your family. Social media makes it easier to share pictures, but loved ones like to have ways to display pictures of you in their home. Professional pictures are nice, but snapshots from throughout the year are more personal and
Talk about the year's events. If you don't keep in close touch with some recipients, it is nice to fill them in on your family's doings. A one-page letter explaining the major milestones should keep loved ones informed and
Write personal notes to each recipient. In addition to the typed letter, you should jot down a few well-wishes to each recipient. This shows your loved ones that you put personal thought into each
Holiday Outfits
Many families celebrate the season with some sort of matching outfits, like coordinated pajamas or holiday costumes. Loved ones who cannot make the trek home can continue this tradition from afar — if you send them their own matching ensemble. Then, when you video call one another throughout the holiday, everyone can feel more connected by seeing one another in a similar style.
Holiday Movies and Games
A popular pastime for many families gathered during the winter holidays is to watch seasonal movies and play multiplayer games. These activities tend to bring the group together for a single purpose, increasing feelings of affection or else increasing excitement and enthusiasm for the holiday. Even better, long-distance loved ones can easily participate in these events by turning on the same flick in their home or connecting to your game server through the internet. You might open up a video call for the duration of the movie or game, so you can talk to one another as though everyone were sharing a room.
Holiday Crafts
Some families enjoy celebrating the holiday with more activity and engagement, like making holiday crafts. Sometimes, these crafts take the form of fun cooking adventures; other times, they produce holiday decorations that family members can hold onto for years to come. There are holiday crafts appropriate for all age ranges and skill levels. You can inform distant loved ones of your crafts and encourage them to participate, either on their own time or during a scheduled craft experience. Again, you might schedule a video call to coordinate your craft-making and share the joy of making something together during the holiday season.
The holidays can be stressful, especially if some of your loved ones can't gather for festivities. Fortunately, you don't have to leave anyone out in the cold this holiday season. By preparing a few holiday surprises for loved ones living far away and scheduling holiday activities that include everyone in the family, you can ensure that this holiday season is full of joy and love.