6 Tips Regarding Repairing or Replacing Your Home's Roof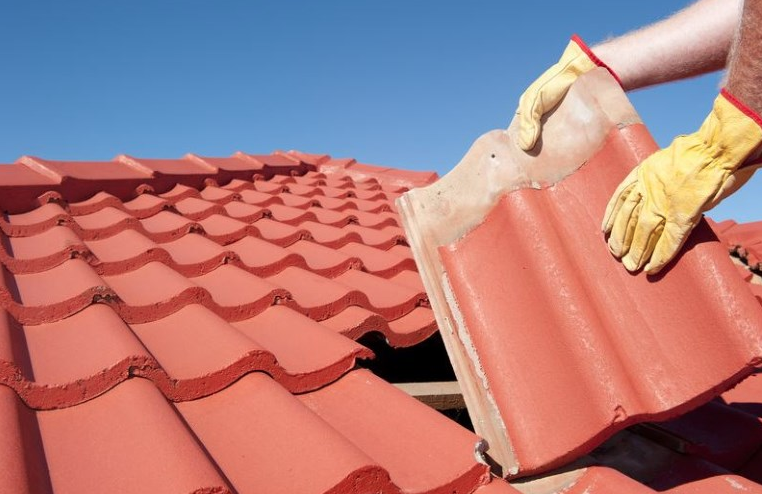 As months and years pass, the weather can take a toll on your roof. And sometimes it doesn't even take months or years for roof wear and damage to occur.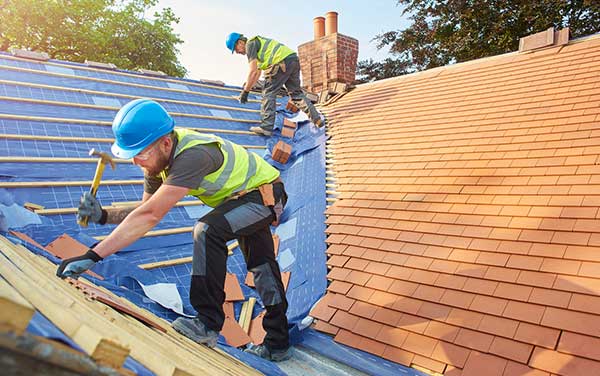 In some instances of extreme weather, damage can happen immediately. Sometimes, you'll have no choice but to get the roof replaced. The cost of having a roof replaced on a home is one of the largest expenses you can have as a homeowner. The cost of a total roof replacement will vary according to the type of roofing material used, the pitch of roof and what part of the country your home is located.
For example, it will cost more to replace a tile or metal roof than it will to replace shingles. If your home's roof has a steep pitch, making it difficult to walk on, the replacement cost may be more as well. Finally, roofing replacement costs are less in the South than they are in other parts of the U.S.
However, just because your roof suffers damage or wear doesn't necessarily mean that you need to replace it. In many cases, you may just need to have your roof repaired. If you're wondering about the condition of your home's roof, check out these tips that will help you decide if it's time to repair or replace it.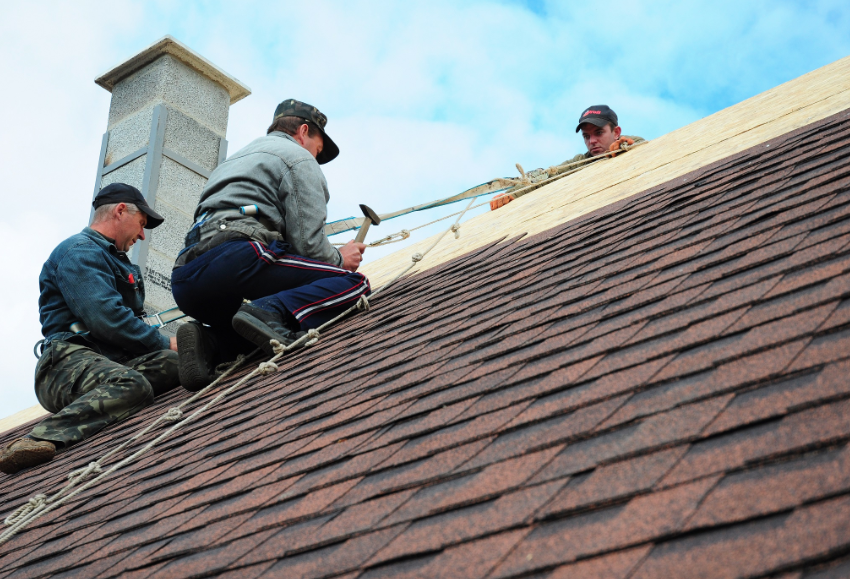 Check Out Your Home's Roof First
If possible, check out your roof yourself before hiring a contractor. For example, if the area where you live just experienced a storm with high winds and you found a few shingles on the ground the next day, try to get a look at the damage. It may be that a few shingles just need to be reattached. At any rate, knowing, in general, what type of damage your roof has sustained will be helpful to tell the contractor when you call him.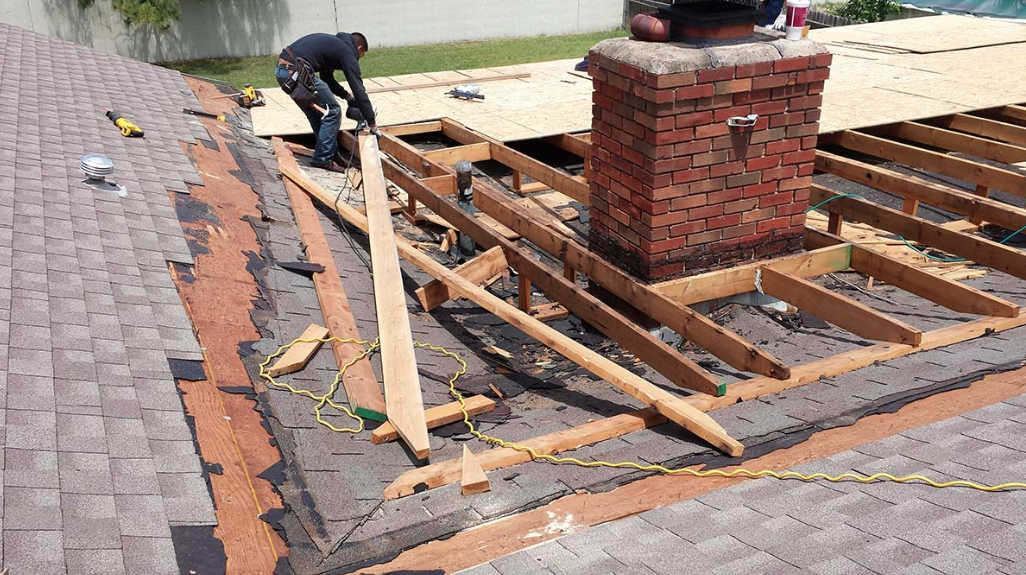 Consider the Age of Your Home's Roof
If you don't suspect your roof has sustained any damage from a specific weather event, but you're still concerned about the toll regular wear-and-tear has taken on it, try to determine what the life-expectancy of the shingles is. If you have 20-year shingles, and it's only been 10 years since they were installed, chances are your roof is still in good shape. One reason your roof may not be in good shape, however, is if the roof was not professionally installed to begin with, according to the professionals at Parsons Roofing, a company located in Atlanta, Ga.
Another reason your roof may not be in the best shape is if your shingles are nearing or have exceeded the date of life expectancy. In that case, you may need to consider having the roof replaced sooner rather than later, especially if you're not considering selling your home in the near future.
Know What Can Be Repaired
The cost of replacing an entire roof is definitely much higher than what it would cost to repair part of a roof, but what type of damages are considered repairable? Of course, it's best to consult with a roofing professional, but here some things that should be able to be repaired:
Missing or loose shingles
Minor leaks
Some damages that might require a roof replacement are:
Major leaks
Sagging roof
Shingle granules piling on the roof or ending up in the attached gutters
Curling or buckling shingles
Cracked shingles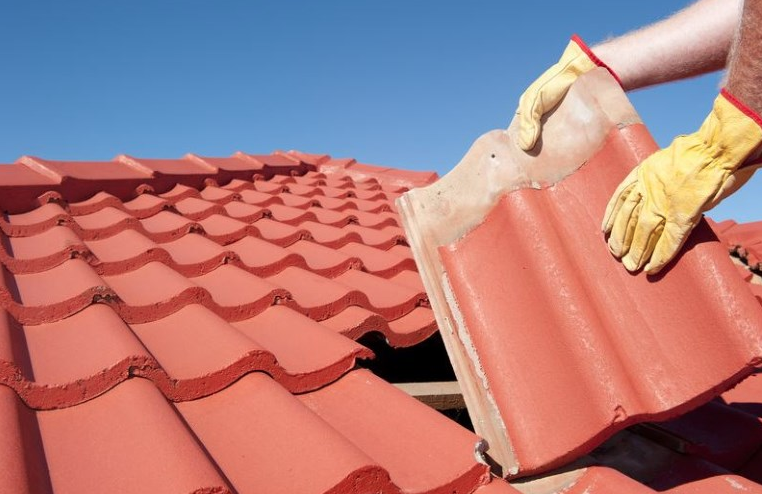 Know the Advantages of Repairing Your Roof
If you find yourself faced with the option of repairing your roof instead of totally replacing it, it helps to consider the advantages of repair:
In general, repairs will be much less expensive.
Repairs can add life to your roof.
Repairs won't take as long as a replacement.
Repairs may be the smart choice if you're planning to sell your home soon.
Know the Advantages of Replacing Your Roof
When you're torn between making the decision to repair or replace, here are some advantages of replacing:
You'll have a new roof with a lifetime expectancy of at least 15 years.
You won't have to worry about the shingles matching like you would with a repair.
Your home's value will likely increase.
Why Consider Expert Advice?
You might feel that hiring an expert is just a waste of time and money. On the contrary, hiring a roofing expert can save you from so much trouble, such as frequent, costly repairs due to substandard repair and replacement.  
Additionally, taking the do-it-yourself (DIY) approach puts your safety in jeopardy. Accidental falls or slips from the towering roof could result in broken bones. This circumstance will only result in high medical costs and financial strains. So, avoid placing yourself in this predicament. If you are inexperienced, it is never a smart idea to replace or repair shingles yourself. 
Before making a final decision, it's a must to consider seeking a roofing expert's advice. This step is crucial to ensure you get the most out of your roof investment. 
Moreover, a roofing expert can inspect your entire roofing system using the right tools, equipment, and techniques. Roofing professionals can create a detailed roofing inspection report in writing. That way, property owners can have proof of documentation and peace of mind. 
Remember that a local roofing company knows the roofing needs of its service area very well. For instance, Burlington residential and commercial roofs experience severe strong winds, summer storms, and snow. Therefore, only Burlington roofers can understand and provide excellent repair and shingle-replacement services in houses and buildings in the area. Click here to learn more about Burlington roofers. 
Does it Matter if the Old Shingles Are Removed if You Replace Your Roof?
In some instances, the shingles will have to removed due to residential codes. For example, if your home's roof has two or more layers of shingles, the shingles will need to be removed due to excess weight. An advantage of having the shingles removed is that the roofer can see the condition of your roof decking. If there is wood rot, you'll find out, and replacement of the wood can be made.