Top Tips for Painting your Bathroom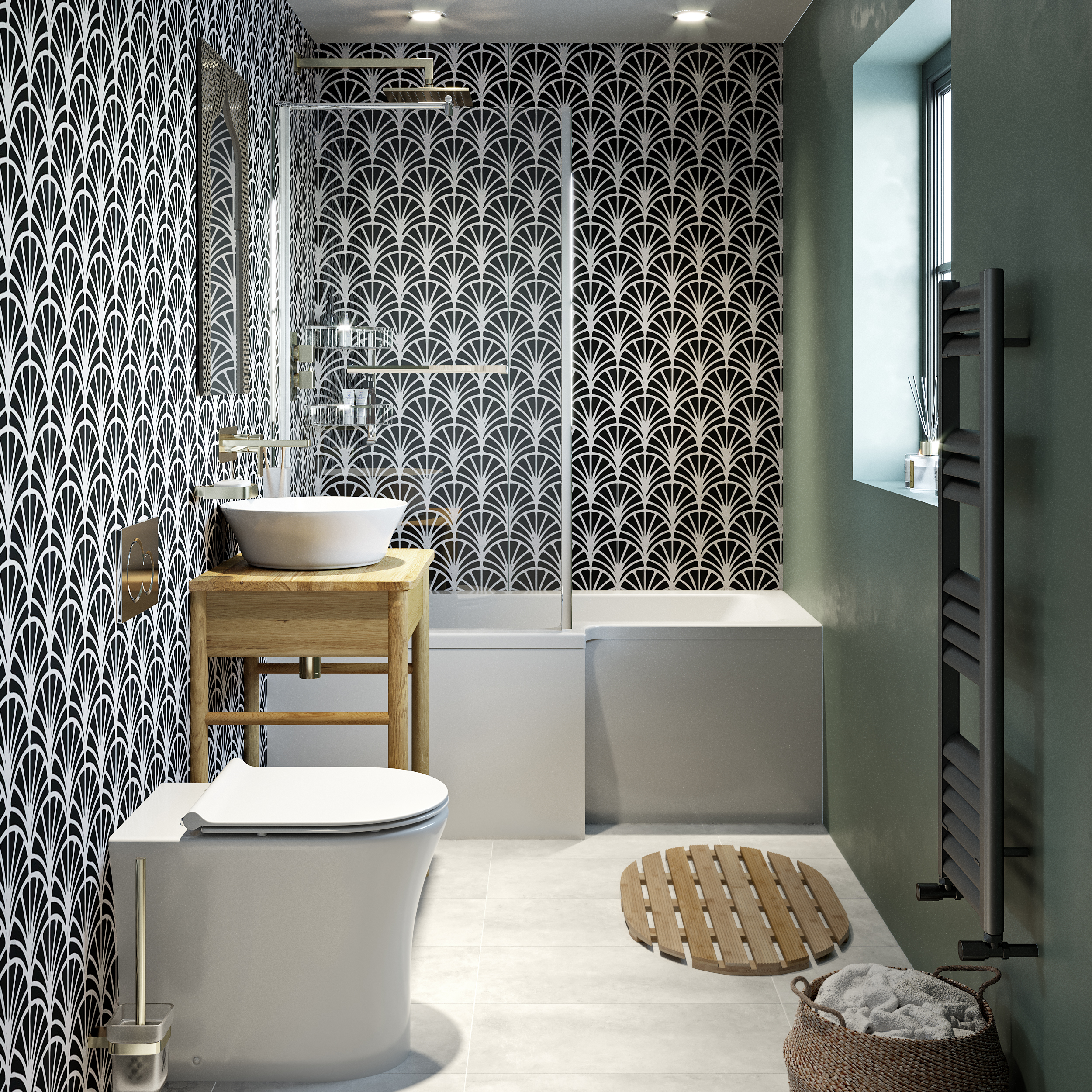 Revamp your bathroom space with these simple painting tips and advice. We're sure your bathroom will end up looking gorgeous!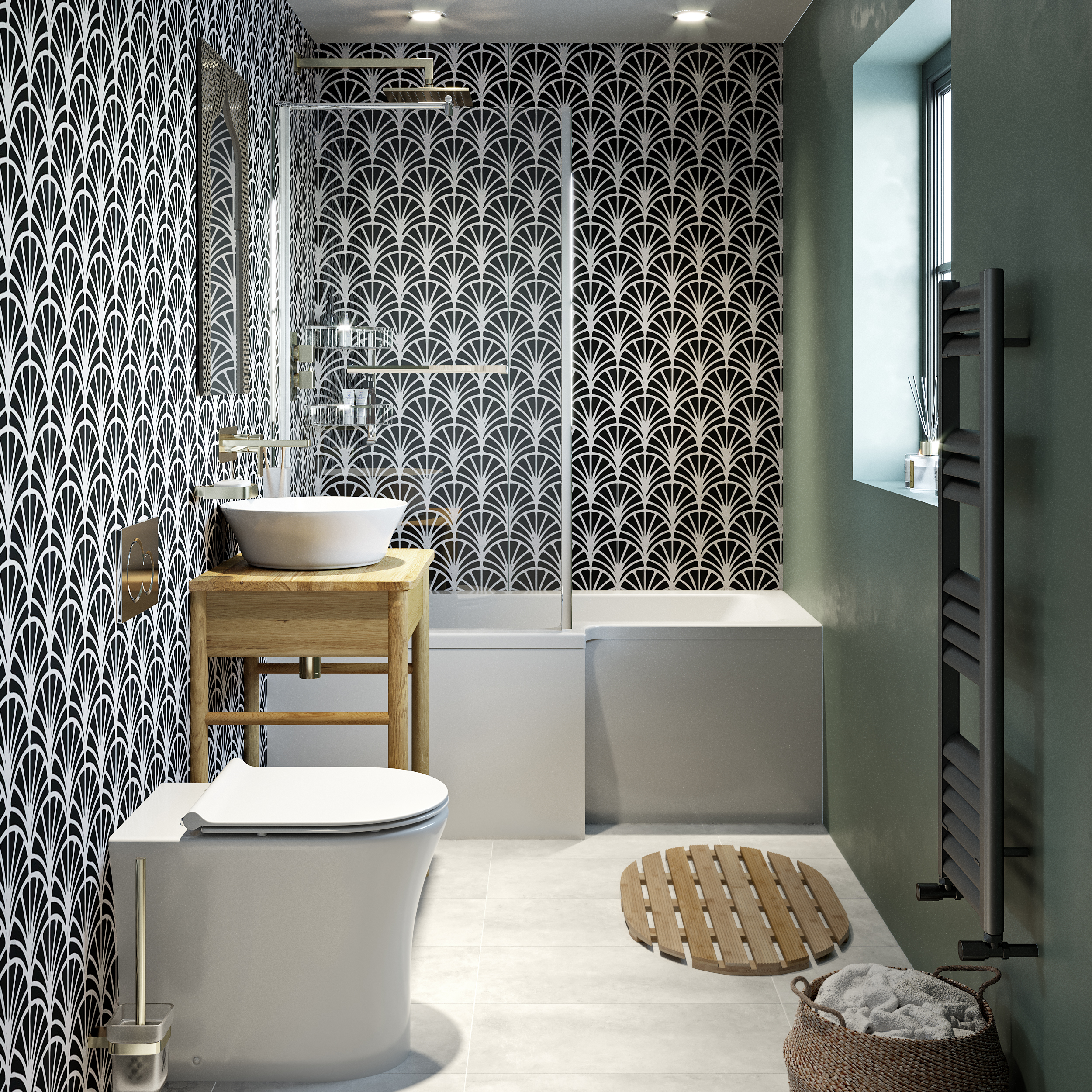 Is your bathroom looking a little drab and uninspiring? Is your downstairs cloakroom bringing you down? Or is your ensuite leaving a sour taste in your mouth? Perhaps it's time to liven things up with a good lick of paint and a touch of style? Bathroom colour schemes have varied greatly as the decades have passed. If we head back to the 1970s (the decade that fashion forgot), coloured ceramics were all the rage, with salmon pink and avocado green particular favourites. These shocking shades soon fell by the wayside and now white is almost exclusively the colour of choice for any bathroom suite.
The great thing about having a white bathroom suite is that it pretty much goes with anything, so your creativity can really run wild when choosing a colour scheme that complements your chosen ceramics.
In this article, we'll provide you with some great bathroom inspiration, by taking a closer look at what type of paint is suitable for bathrooms, which areas of your bathroom you can paint and the on-trend colours you might choose.
Which Paint is Suitable for Bathrooms?
Unlike other rooms in your home, bathrooms (and also kitchens) are areas in which steam, humidity and condensation can play havoc with your walls and ceilings. That's why you simply cannot use regular household paint in these parts of your property. One of the most common issues in bathrooms is mould growth, resulting in ugly black marks which can appear around walls, ceilings and in between your tiles. This is usually caused by a lack of ventilation, meaning your surfaces remain damp—the perfect breeding ground for mould. If mould is a particular problem in your bathroom, you may need to sort out your ventilation issues before painting. This will also help air your room after applying paint.
When purchasing paint for your bathroom, make sure you choose specialist bathroom and kitchen paint. It will come with an anti-mould formula, which is usually absent from common household paints. Another thing to look out for is a low level of VOCs (Volatile Organic Compounds). These are the nasty chemicals which need to be added to most paints.
Which Areas of my Bathroom can I Paint? 
As long as they are suitable, virtually all the walls in your bathroom can simply be painted. The only areas where paint is unsuitable are splash zones. These include the area immediately around the bath and the walls surrounding your shower. The area behind your basin can also be susceptible to splashes, so paint may not be the best solution here either. Many people choose to tile splash zones and often extend the tiles into other areas. A fully tiled bathroom can look beautiful but will incur greater cost, especially if you are hiring a professional tiler to do the job for you.
Another alternative is to use shower wall panels in your splash zones. These are a more cost-efficient alternative to tiles and are relatively easy to fit, even if you are a DIY beginner. Plus, with no grouting required, they offer a more hygienic surface on which mould cannot develop. Before you attempt to paint any surfaces in your bathroom, make sure they are smooth and free of any lumps and bumps. If necessary, you may need to re-plaster your walls. Make sure they are clean and free from any old wallpaper by using a sponge and sugar water.
Much like painting any other room in your home, make sure you put dust covers down beforehand. This will help protect your bathroom suite and furniture which you can't temporarily move out. Protect edges by applying masking tape to exposed surfaces like tiles and avoid painting any electrical units like a ventilation fan or light pull switch.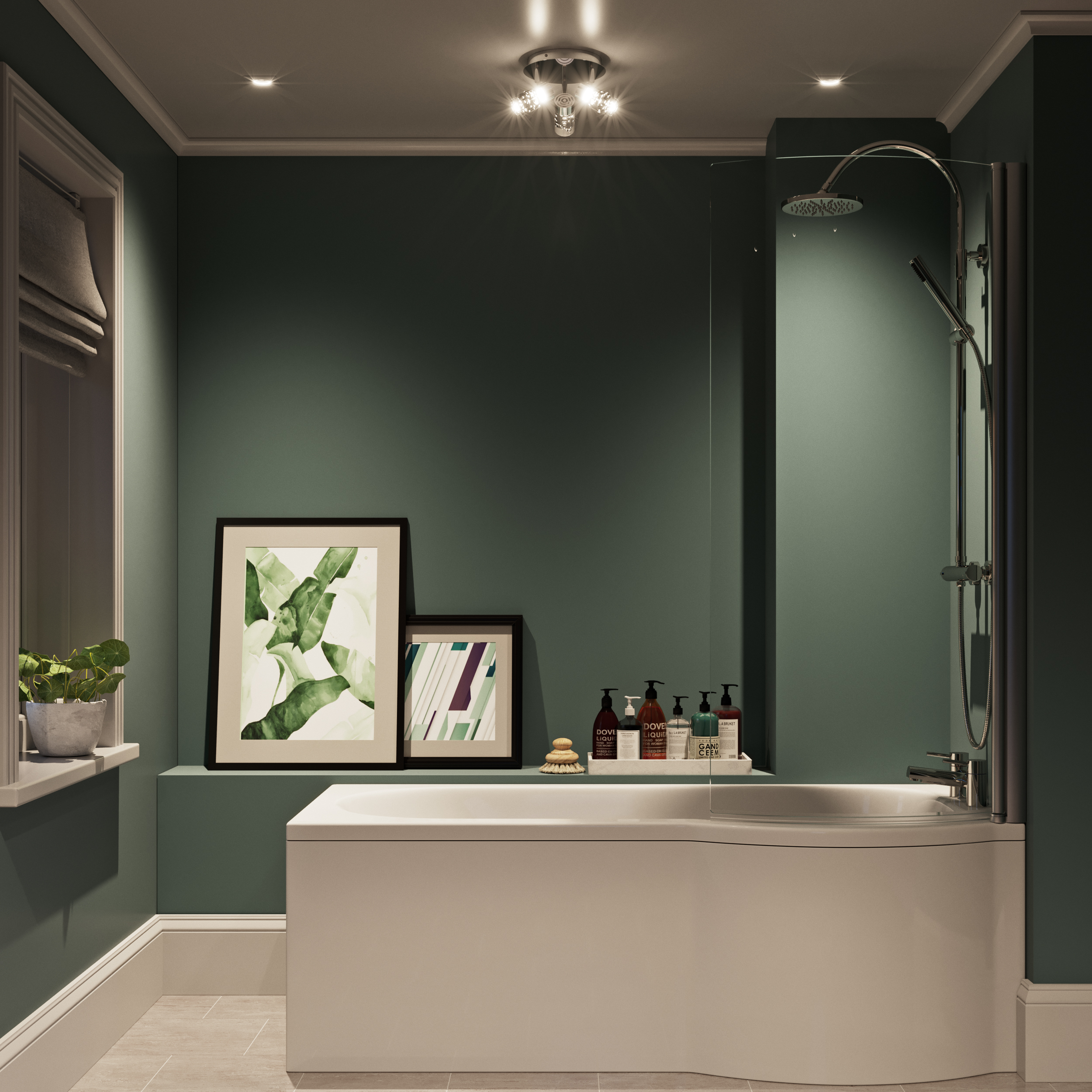 Which Bathroom Paint Colours Should I Choose?
Of course, the beauty of painting your bathroom is that you have a whole rainbow of colours to choose from. However, if you're lacking inspiration, here are a few bathroom colour ideas which are popular right now.
Shades of grey—You may associate grey with cloudy, overcast days but it really is the colour of the moment when it comes to bathrooms. Why? Well, grey is so versatile and comes in a wide range of shades. Suitable for traditional and contemporary décor, it is a timeless colour that never goes out of fashion.
Spiced Honey—Ever since Dulux named Spiced Honey as their colour of the year for 2019, interior designers have been flocking to reproduce this warm hue which sits somewhere between yellow and orange.
Living Coral—Another colour of the year, this time from the guardians of colour at Pantone. Living Coral (PANTONE reference 16-1546) is described as: "An animating and life-affirming coral hue with a golden undertone that energises and enlivens with a softer edge." We simply think it'll leave your bathroom looking pretty in pink!
Azure Blue—Still a firm favourite in bathroom interiors, blue is always a popular choice, especially with nautical designs. To add interest to your walls, you could apply blue in a striped fashion or even add blue furniture.
We hope these bathroom paint ideas have given you all the inspiration you need to make your mark on your home interiors.