6 Tips for People Who Want the Tiny Home Lifestyle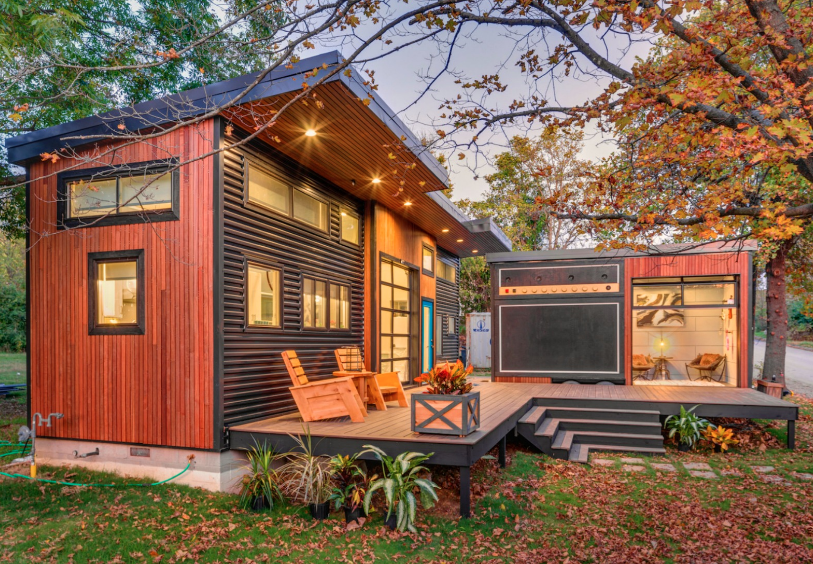 The tiny home movement is alive and thriving. More people than ever are choosing to forego the traditional home in favor of tiny, mobile homes.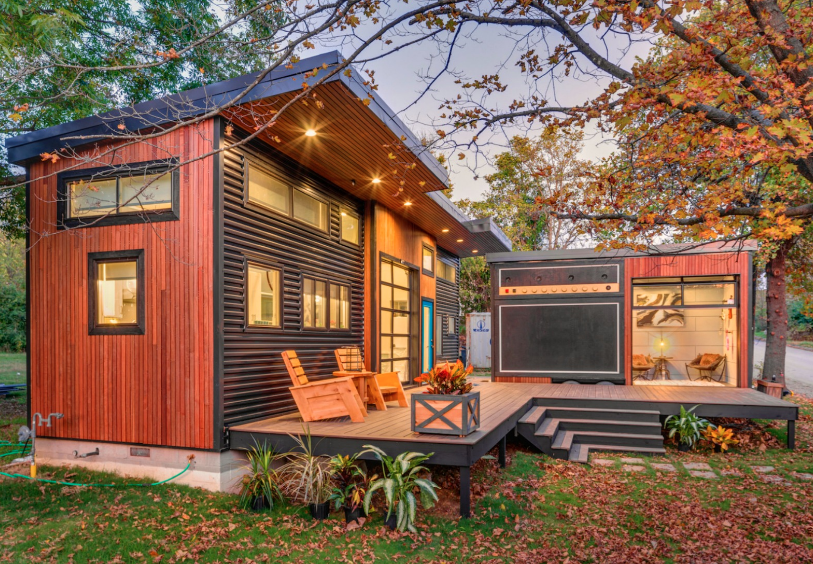 https://tinyhousefor.us/inspiration-2/tiny-house-with-garages/
This is evident in the dozens of shows dedicated to profiling the tiny home lifestyle. And there are plenty of benefits to choosing a tiny home. For starters, the costs are much cheaper, and in an economy where the average American household has nearly $140,000 in debt, this is more important than ever. Here are six tips for succeeding with the tiny home lifestyle:
Use the Right Navigation Systems
If your tiny home is mobile, it's important to use navigation systems designed for larger vehicles. RV navigation systems offer much more information than a traditional GPS, and are tailored to their needs. Because tiny homes are heavier and taller, they can't go everywhere that standard vehicles do, and need a system to help them dictate the roads. With an RV GPS, many of those challenges are eliminated. It will help you navigate around clearances, warn you when weight restrictions are ahead, and help you locate campgrounds that are nearby.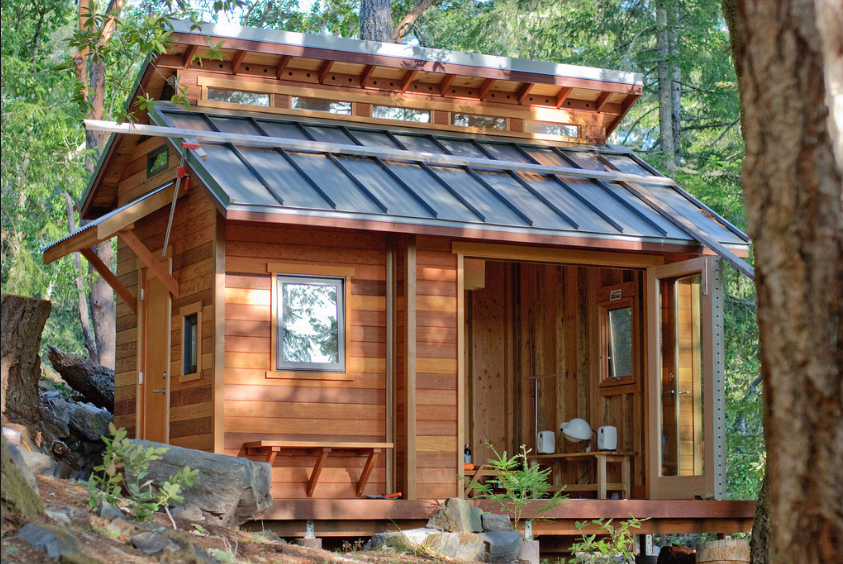 Understand Your Measurements & Weight
Many people jump into the tiny home lifestyle for the right reasons, but don't fully understand the mechanics behind it. Understanding your tiny's home's measurements and weight are vital to travel, and will determine whether your vehicle is permitted on certain roads and on certain campgrounds. If you've purchased a ready-made home, the constructor will be able to provide you with all those details. However, even if they give you all the numbers you need, you have to consider that the weight will be different once you've outfitted it to your liking. You can take it to a truck scale for the most accurate readings. This information is also vital to making sure you get the proper type of insurance for your tiny home.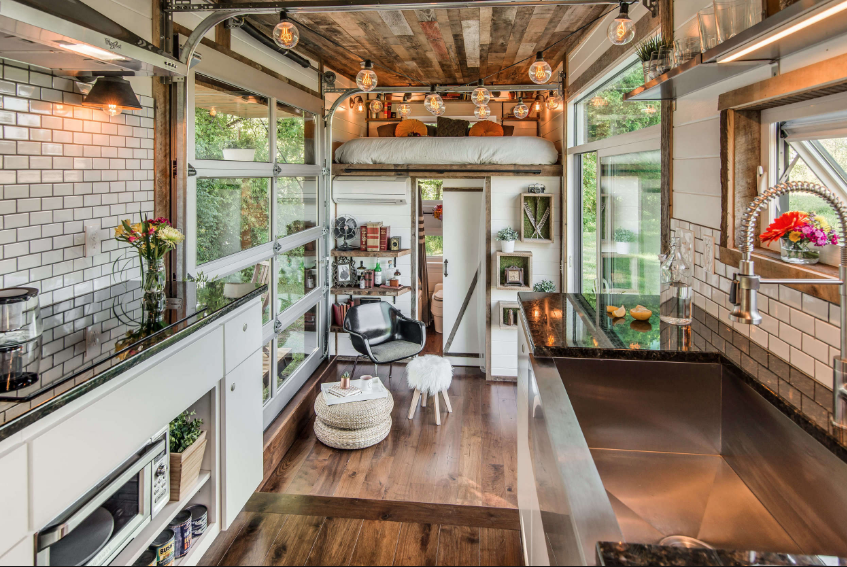 Don't Forget About the Outdoors
"Just because you've decided to live the tiny home lifestyle doesn't mean you have to compromise your outdoor space," says Home & Patio, a Houston provider of outdoor furniture. "Many stationary tiny homes are outfitted with a deck or patio that helps bring nature and the outside world. In fact, if you have a tiny home, this outdoor space becomes much more important, because it's an area that allows you to enjoy your surroundings."
One of the main purposes of a tiny home is to spend less time outdoors and to make a home out of land and world around you. This is why it's so important to consider how you'll leverage the area around your tiny home. A small garden, comfortable chairs, a grill, hammock, and some decorative elements all go a long way towards creating an outdoor oasis just one stop outside your door.
Make Storage a Priority
Tiny home living forces you to be creative with your storage options. With limited space, you can't afford to have clutter and possessions you don't need. Every room in the home needs to be leveraged for storage. For example, take a look at these storage ideas for small bedrooms. Ottoman beds are a great idea, and wall shelves throughout your tiny home are a must. You'll also find that in many homes, there are plenty of hidden storage compartments, too, such as under the floorboards and staircases.
You should also be creative with how you use pre-existing spaces. Some spaces can easily have dual purposes. For example, add a folding table to your wall, or turn your kitchen sink into extra counter space with a slide out cutting board.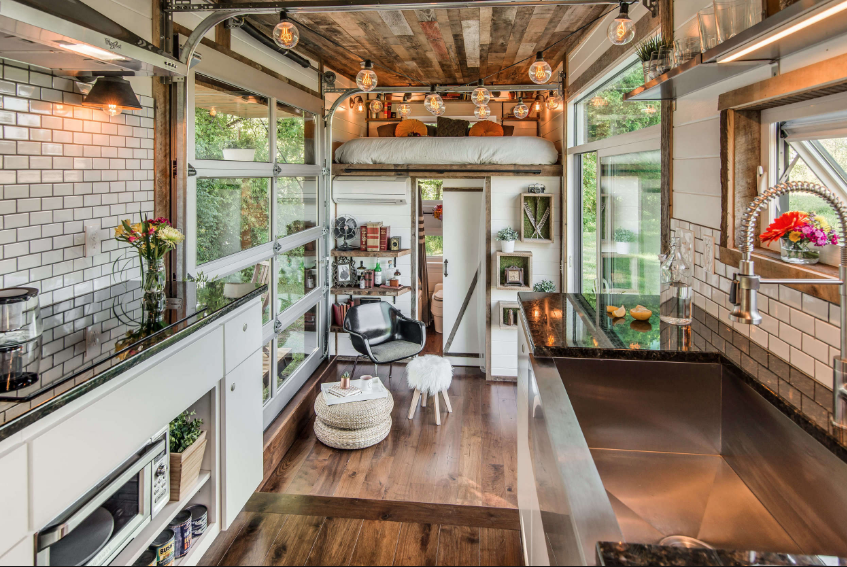 Be Thoughtful With Your Space
If you're living with someone else, it's important that you work together and be thoughtful about your space. Although you've put plenty of brain power into all your space-saving ideas and organization, utilizing that space is also important. Think about the schedules everyone in the home has: for instance if your partner prefers to work late on your laptop, you might use the fold down table instead of working from the bedroom.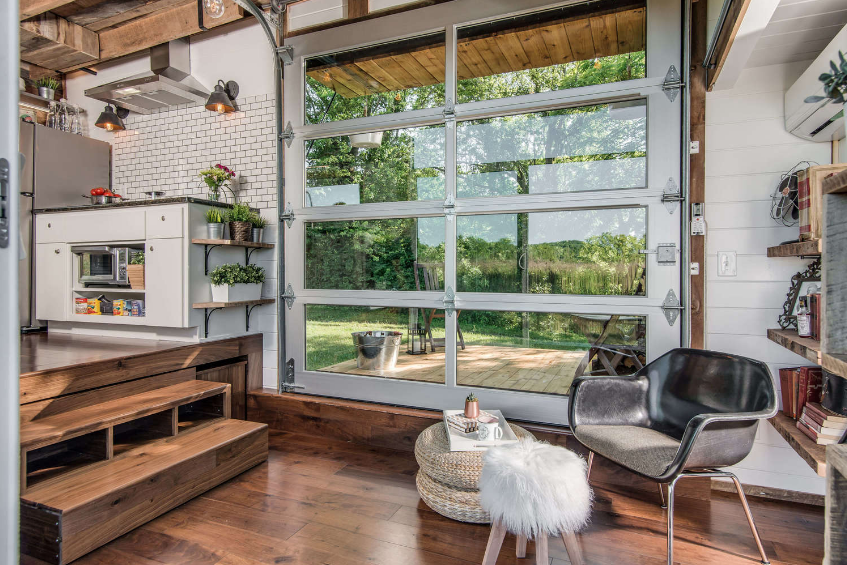 Invest In Some Necessary Items
When you get a tiny home, you'll find yourself needing things you may not have needed otherwise. Suddenly, the most simple of items become a mainstay in your home and you need them time and time again. For instance, you'll need plenty of hooks. With such limited space, hooks will prove useful to hang all types of things, from coats and umbrellas to pots and mugs. Other necessary items you should have include a pegboard for your kitchen tools, a shower head holder and organizer, over the sink shelf, and nested kitchenware.
Author Bio
Judy Lees is a super-connector with yunasphotography.ae who helps businesses find their audience online through outreach, partnerships, branding and networking. He frequently writes about the latest advancements in digital marketing, digital photography.