Making Your New Home Feel Larger with Art and Color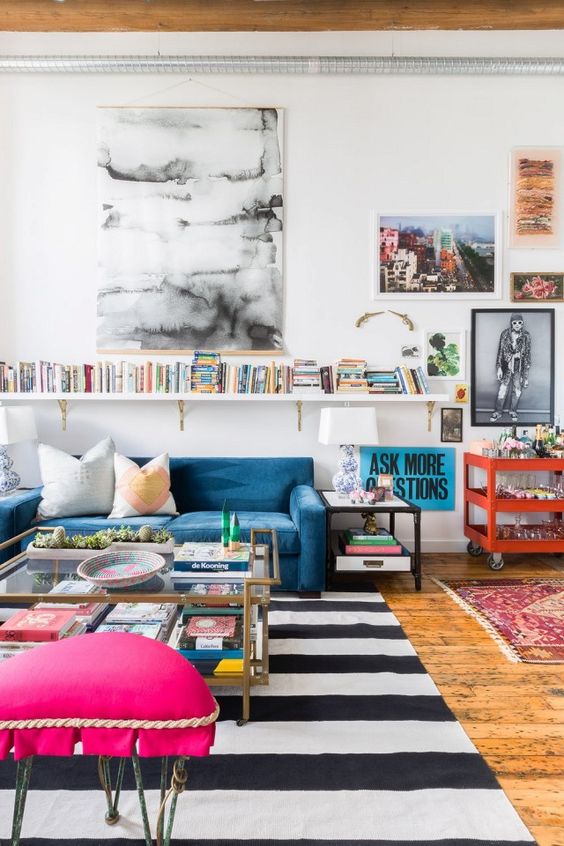 Bring your home to life and make it look twice the size with vibrant hues and some must-know tricks from interior designers!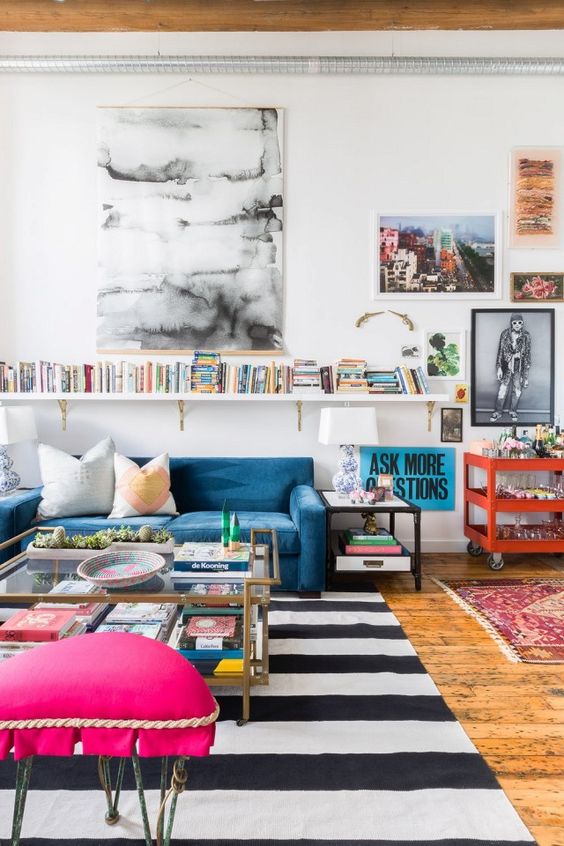 Photo: My Domaine
Upon initially moving into a home it tends to feel more spacious only because it is still mostly empty. Your furniture may not all be assembled and arranged yet, and your personal effects likely aren't in place either. After a few months of making your new home feel comfy you might start to feel like you're being boxed in. Getting rid of your things and downsizing is probably not the answer. Instead, you've got to look at the walls that make up your new home and figure out how to appropriately define the space you're living in. Here is how you can use cleverly hung wall art, photos, and even a new coat of paint on the walls to make your home feel roomier.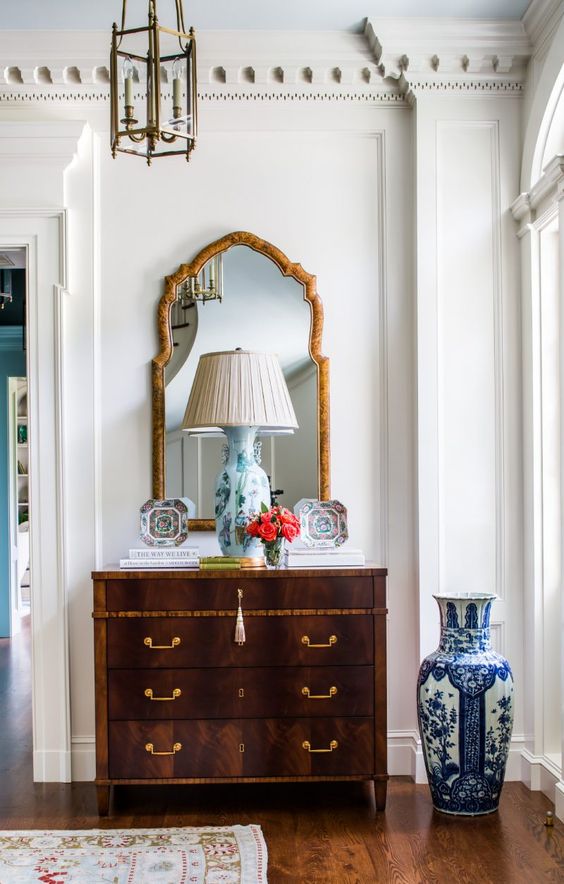 Photo: The Glam Pad
Using Wall Art
If you go into your home and you can't find a single piece of wall art hanging up you have a problem, but it can be easily fixed. Any art that you hang up in your home has to have a message so that it draws the eye and gives the illusion of space. Pieces that are taller can make the room feel like it has more height if you hang them in the best spots. Framed wall art works well when it contrasts against the color of the walls and helps to add more depth to a room. The wall art in your home can be made by hand, purchased at a flea market, or picked up at a professional art gallery.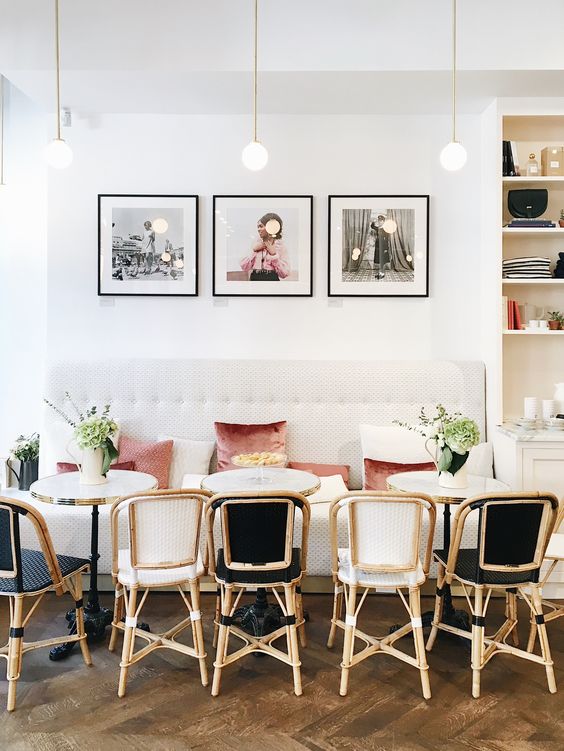 Photo: Olivia Palmero
Coating the Walls in Color
Homes that are filled with stark white walls may feel big when they're still empty but the moment that you set them up with furniture, it can feel like the walls start closing in on you. Consider using different colored wall paint to create moods, add warmth or coolness, and generally make each space feel unique. The walls in your home don't have to be one solid color either. You can use a sponge to create patterns, or even utilize painter's tape to create borders along the top and bottom of various rooms in your home. Even using paint to create a single accent wall in a room can instantly make it feel grand.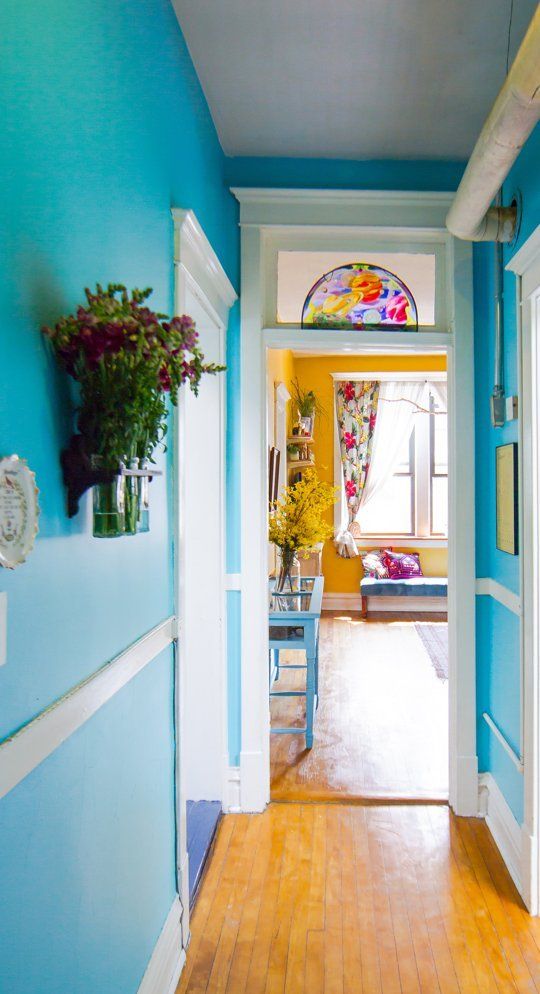 Photo: Apartment Therapy
Dividing Space Within Each Room
Art and color may also be useful when you're attempting to partition off a room for different uses. For instance, if you have your office set up in the living room, you may want to use themed pieces of artwork to help separate the living area from your workstation. Even using wallpaper or 3-dimensional art can help with making a single room feel like there are several well-defined areas for living.
In the event that your home is beginning to feel a little cramped, you should look at the walls first and see what they have on them. Use everything from prints to framed paintings to make your home's interior open up and become more balanced. As long as you put up your art so that it makes sense, you can never have enough art or color displayed in your home.