Tips for Designing the Picture Perfect Garden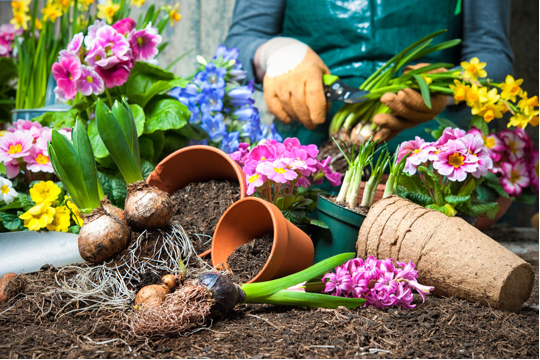 Bring some color and creativity into your garden with some of these inspirational ideas!
Cultivating a lush, vibrant garden can provide you with a multitude of benefits. Crafting a lovely garden can expand your outdoor living space, enhance your home's curb appeal, provide health benefits, and improve your air quality. The best gardens are beautiful, relaxing, and easy to navigate through. From selecting the correct plants to assessing water needs, there's plenty to consider when designing a garden. If you've never delved into landscape design before, use this as your guide and follow these essential tips for creating the picture perfect garden.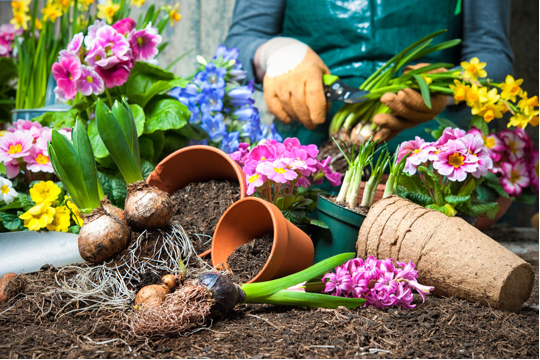 What Are Your Needs?
Before you begin drawing up garden plans, be sure that you understand your needs. Are you looking to create an outdoor living space for garden parties? Perhaps you're looking to create a play space for your little ones or maybe you're interested in growing your own produce. Whatever the case, it's important to iron out these details long before breaking ground.
Create a Focal Point
If you're interested in adding a water feature, there are many facets to consider before running out to buy that fountain. If you're in a drought-impacted state, it's important to consider the ways you'll maintain your water source without wasting this important resource. Many homeowners find the answer lies in the form of graywater. Graywater systems reuse water from showers, baths, washing machines, and sinks. Because the water that runs through these systems doesn't come into contact with fecal matter, it's safe to use for irrigation. Purchasing one of these systems can present a significant investment at the onset, but most homeowners find they easily recoup their investment within a few years' time. If you need help with financing, use a PACE program like HERO from Renovate America.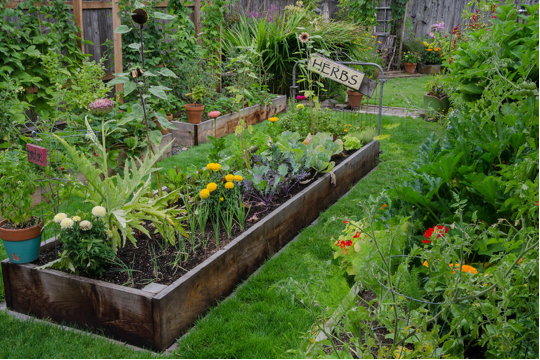 Play with Texture
Natural vegetation is rife with varied textures, and playing with different types of texture can help liven up any area. From smooth river rocks to leafy plants, prickly cactus to lush broadleaf plants, adding a variety of textures can help add interest to any space in your yard. Highlighting contrast between varied types of vegetation and garden architectural accents can make all the difference.
Focus on Functionality
Is your garden going to serve a functional purpose beyond aesthetic improvements and benefiting the environment? If you're looking to grow your own produce or herbs, for example, you'll need to consider a wider breadth of potential issues. Many choose to separate their produce garden from the rest of the yard with the use of a raised planter bed. As you begin planting, start slow and small. Work at first with the fruits and vegetables that are easier to maintain. Learn from your mistakes, learn what works best in your yard, and cultivate great soil before investing hundreds of dollars a wide range of produce options. A metal garden trellis can enhance the look of your garden as well.
Make Use of Garden Art
Plants and blooms aren't the only ways to add interest to your backyard oasis. Consider utilizing garden art to accent certain areas and serve as lovely complements to your plantings. Small touches of art can create elegant appeal in a natural landscape, and eye-catching pieces can serve as beautiful focal points in various parts of your garden. From mosaics to lovely statues, there are plenty of ornamental yard accents to choose from at Wind and Weather. From solar garden art to metal sculptures, you're sure to find a garden addition that suits your vision.
Stick to Native Plants
If you want your garden to thrive with minimal maintenance, focus your planting efforts on native plants indigenous to the area. From wild grasses to colorful bursts of color found in blooms of all types, you can make your yard a magazine-worthy paradise with plants original to your area. Native plants require less water and hands-on care, as they've evolved to thrive in your ecological climate.
If you're looking for ways to transform your backyard from drab to delightful, use these tips and strategies to your advantage. From beautiful water features to functional planting schemes, making your front and back yard standout on the block means incorporating just a few habits. Enjoy your outdoor living and cultivate a new hobby with these gardening tips.