Top Tips for Renovating Your Kitchen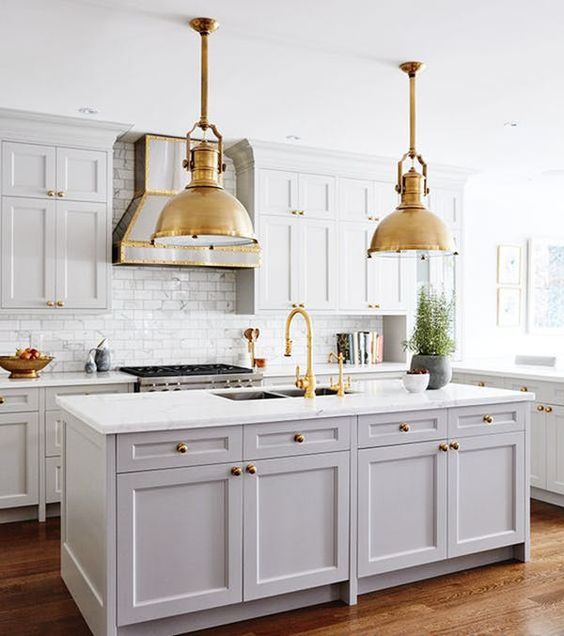 Remodelling a kitchen is typically one of the most expensive parts of a home to rejuvenate, but since it is such an important part of a property, it can certainly increase the value of your house and your enjoyment of it to boot.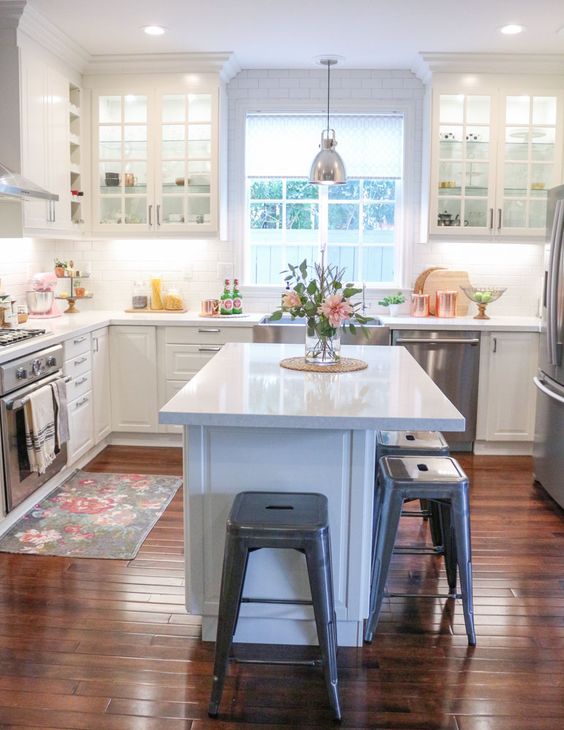 Photo: 1111 Light Lane
If you want to get the most out of this space in your home, as well as out of the funds you spend on renovating it, it's important to design it well. Read on for some top tips you can follow today to renovate your kitchen.
Put a Budget in Place
One of the first steps you need to take before you begin any remodel work is to set a budget. The costs of renovating a kitchen can add up very quickly, and you don't want to get halfway through the work and find that you can't finish the job because of a lack of funds, or that you have to skimp on important parts because it has become too expensive.
Once you have a budget in mind, take the time to price out all of the jobs and supplies that will be needed to create the kitchen you desire. You must factor in the costs of all the labor and materials, not just the large things. While buying a bunch of new appliances and ordering a new benchtop and cabinets are some of the more costly elements of a kitchen remodel, all the little things, like fixtures and fittings, can actually really add up too.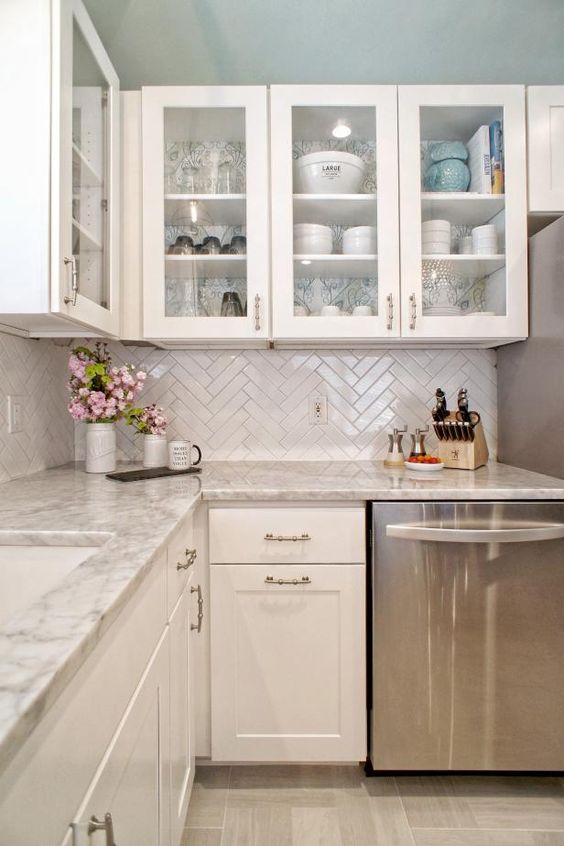 Photo: HGTV
If you find that your budget will be blown way too quickly, it's time to go through your list to determine what work you really need to do, and what things you can get away with leaving for later. You should be able to find areas where you can cut costs by spending less on materials or by doing tasks yourself. Make sure that you leave yourself a minimum 10 percent buffer, too, as the cost of at least one thing is likely to blow out when the actual work is done. For example, there could be a plumbing issue that takes a contractor more time to resolve, or a price increase on a product.
Make a Plan
A good way to stay on track as far as your budget is concerned is to make a plan early on. Renovation work typically has to be done in a certain order (e.g., a plumber may need to do some work before cabinets can be installed), so if you list out the order in which things need to be finished, you can keep things moving along as the work progresses. This will help you to ensure that time, and as a result money, is not wasted.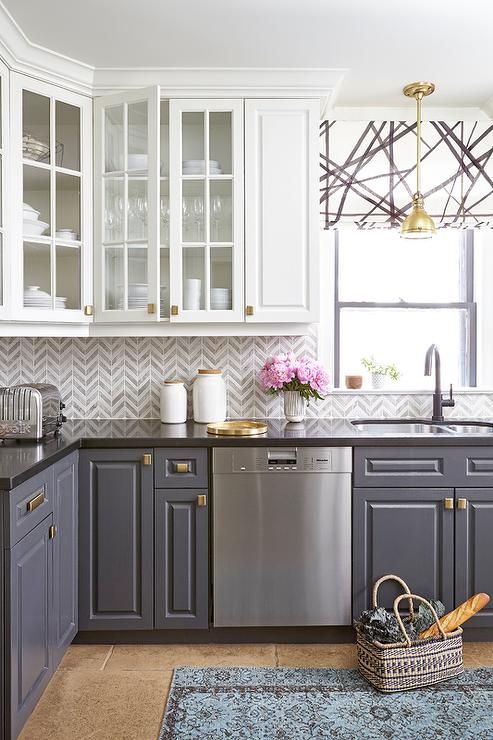 Photo: Decor Pad
In addition, for a kitchen renovation, it is important to plan out every element of the design so that you can feel confident that it will all tie together nicely. On top of the more obvious things like benchtops, cabinets, and appliances, you should think about the flooring, wall color, backsplash treatment, and hardware that you will use. By making a plan, you will ensure that you end up with a cohesive look that incorporates the same kind of design styles and colors throughout. Sometimes though, you can go off track and over budget. During my last kitchen reno, I purchased a convection over from Build a Green Bakery and ended up going over budget. In the long run I actually saved more money since I purchased an oven that saves a ton on electricity.
Think About Layout, Workflow, and Usability
One of the biggest mistakes a lot of people make when they re-do their kitchen is that they don't spend enough time considering the layout, workflow, and usability of the space. When you renovate this important area of the home, you need to make sure that the end result will actually be functional.
To help with this, think about the busiest areas in the kitchen: the sink, the stove, and the fridge. Often referred to by designers as the "work triangle" in the kitchen, since they resemble a triangle in their relation to each other, these things need to be easily accessible and in an efficient location.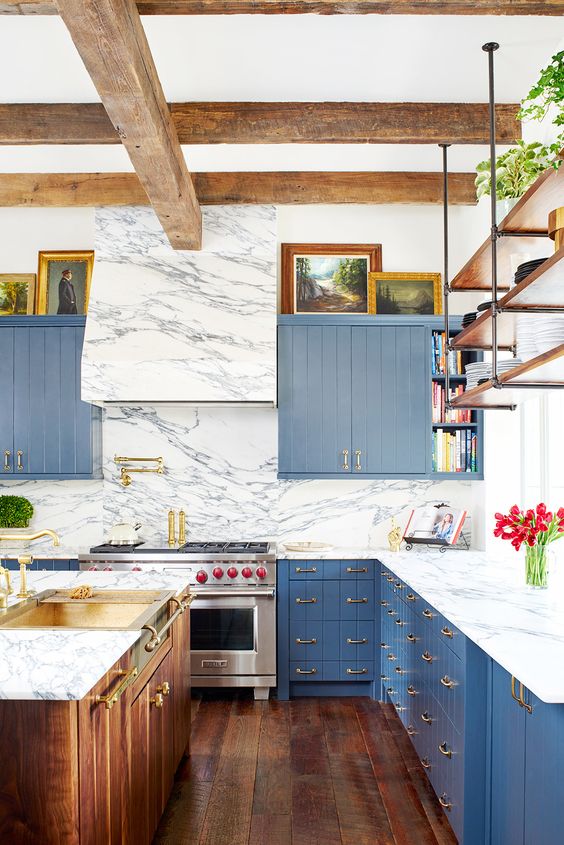 Photo: My Domaine
Other considerations when it comes to the layout of your kitchen are the set-down spaces on either side of your cooking areas, and the amount of preparation space. You don't want to limit either of these too much. In addition, there should be a good flow according to the kinds of jobs you do in a kitchen and in the order you complete them. For example, a space for chopping up vegetables should be close to the sink so you can wash the food first, while a garbage bin recessed into a cabinet should be nearby for dumping peelings and other waste without the need to move about the kitchen.
Having the right kind of storage, and enough of it, is also key. Make sure you design your cupboard space, for example, so that it is big enough to house your largest items, such as cookware, trays, and vases. Alternatively, add some wide shelving to store your most beautiful possessions, like elegant Match pewter serving-ware; or pop up some hooks to hang oft-needed pots and pans.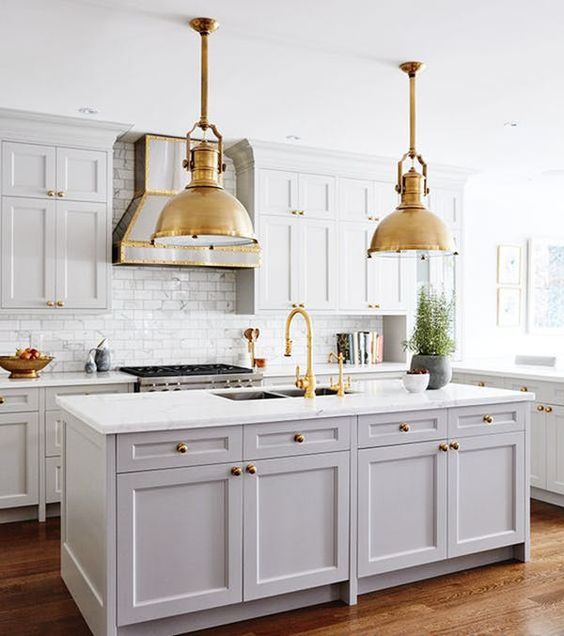 Photo: Apartment Therapy
The floorplan and aesthetic of your kitchen will also likely be affected by where it is located in your home. For example, a kitchen that is on show in an open-plan home will need to be integrated well with nearby spaces, while one that is tucked around a corner, or in a very separate space, can have a completely different look, feel, and layout.