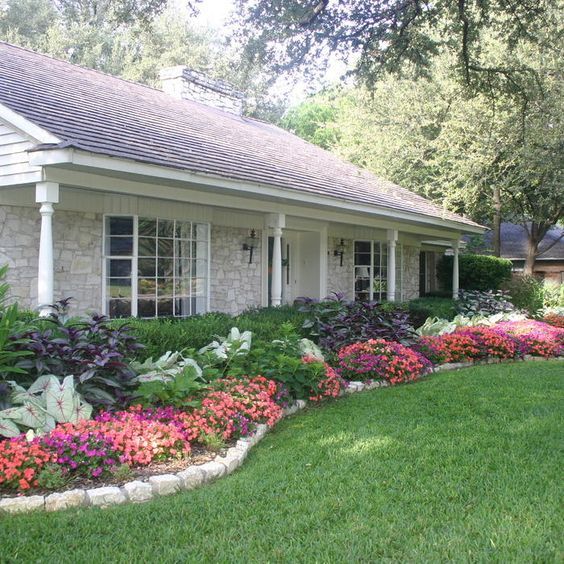 Beautiful ways to decorate the exterior of your home!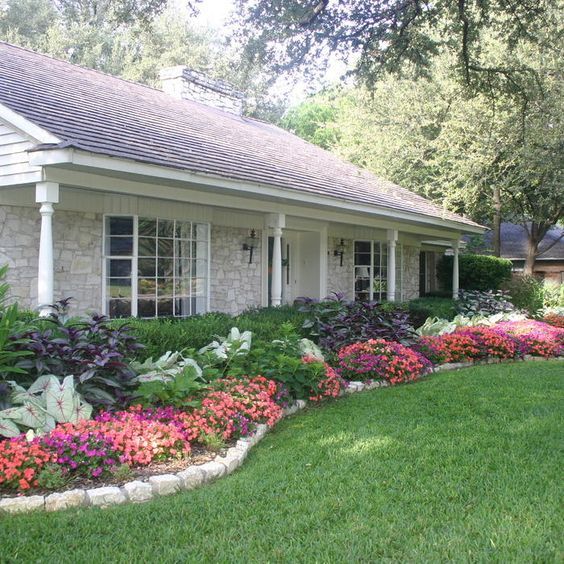 Photo: Huff Post
There's a noticeable discrepancy between the kinds of interest people show in decorating the interior of their homes versus decorating the exterior. It is noteworthy that exterior doesn't just mean the walls of the house but actually the yard or the real estate that surrounds the actual construction. The size of this space differs from house to house, of course, and some are fortunate enough to have bigger yards than others. With that in mind, it doesn't really matter how big or small the yard is as exterior design can help raise the value of any property.
There are numerous ways in which the home exterior can be enhanced significantly so passersby will have no choice but to admire the beauty of it. In this article, we will be exploring some of these choices   and how some implementations can completely re-design the vibe houses give off.
Water Fountains
Photo: MisterLandscaper.com
Water fountains have been around for a very long time, but they haven't always been so widely spread. They are a fantastic landscaping idea that makes a huge difference to the ambience of your backyard. The pinnacle of outdoor water feature ideas, water fountains are able to completely change the way in which people perceive a garden or front yard through the simple fact that it incorporates water, which is the element of life. That naturally translates in making everything look livelier.
Plant A Garden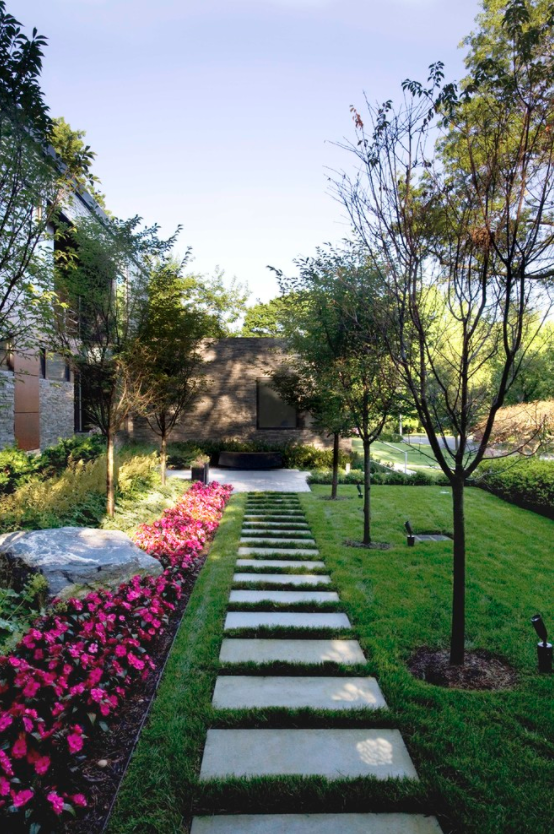 Photo: Narofsky Architecture
A garden involves quite a bit of work, indeed, but the results are definitely worth it in the eyes of many that invest in growing a garden right in the front of their houses. It can be any kind of garden the homeowner wants. They can pick what kind of flowers will grow, and additionally they can invest in vine-type plants that bloom while spreading across an area of the house itself, for the extra effect.
Create a Relaxing Spot
A yard or garden can benefit tremendously from the existence of a spot dedicated to relaxing. This spot can be any number of things, from a little den in which you can read or play cards for example, to a swinging bench. It heavily depends on what it is that the owners like to do in their spare time and how they envision lazy Saturdays at home. If the yard benefits from the existence of a big and sturdy tree, you can also install a swing for the kids, grandkids or even yourself.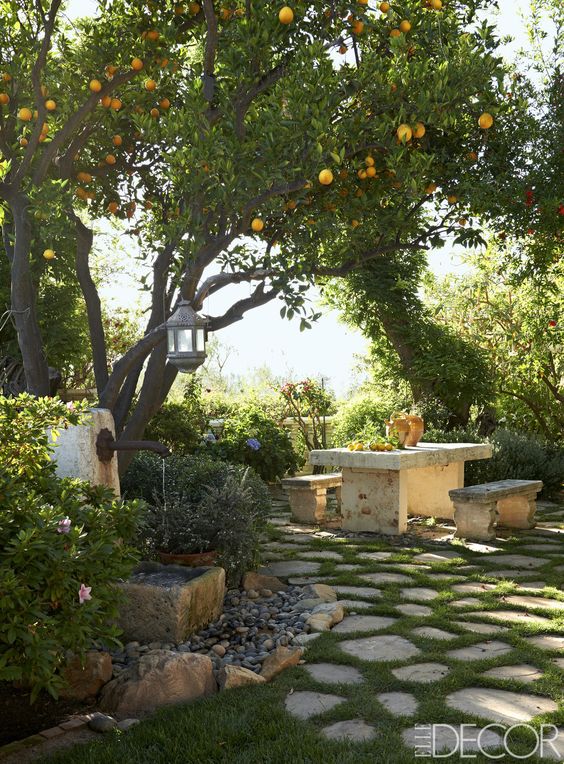 Photo: Elle Decor
These are some of the most popular solutions for renovating and improving the appearance and functionality of the exterior space surrounding the house. As many start just now to discover the importance and impact of a beautiful yard, more and more people are looking into adding these features to their own homes.