How to Decorate Your Home Child-Friendly and Safe Without Sacrificing Style!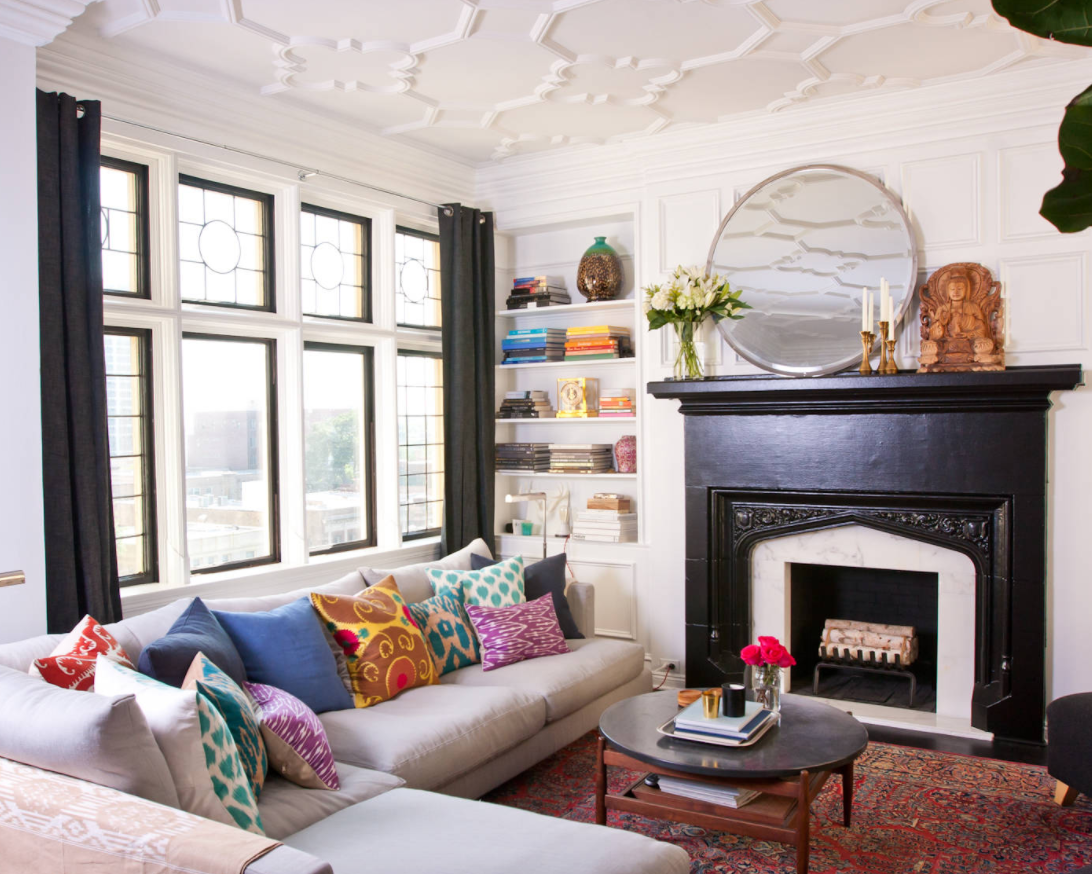 You can stay on top of the latest trends in decorating all while keeping a safe and friendly home for your kids. Keep reading to find out how!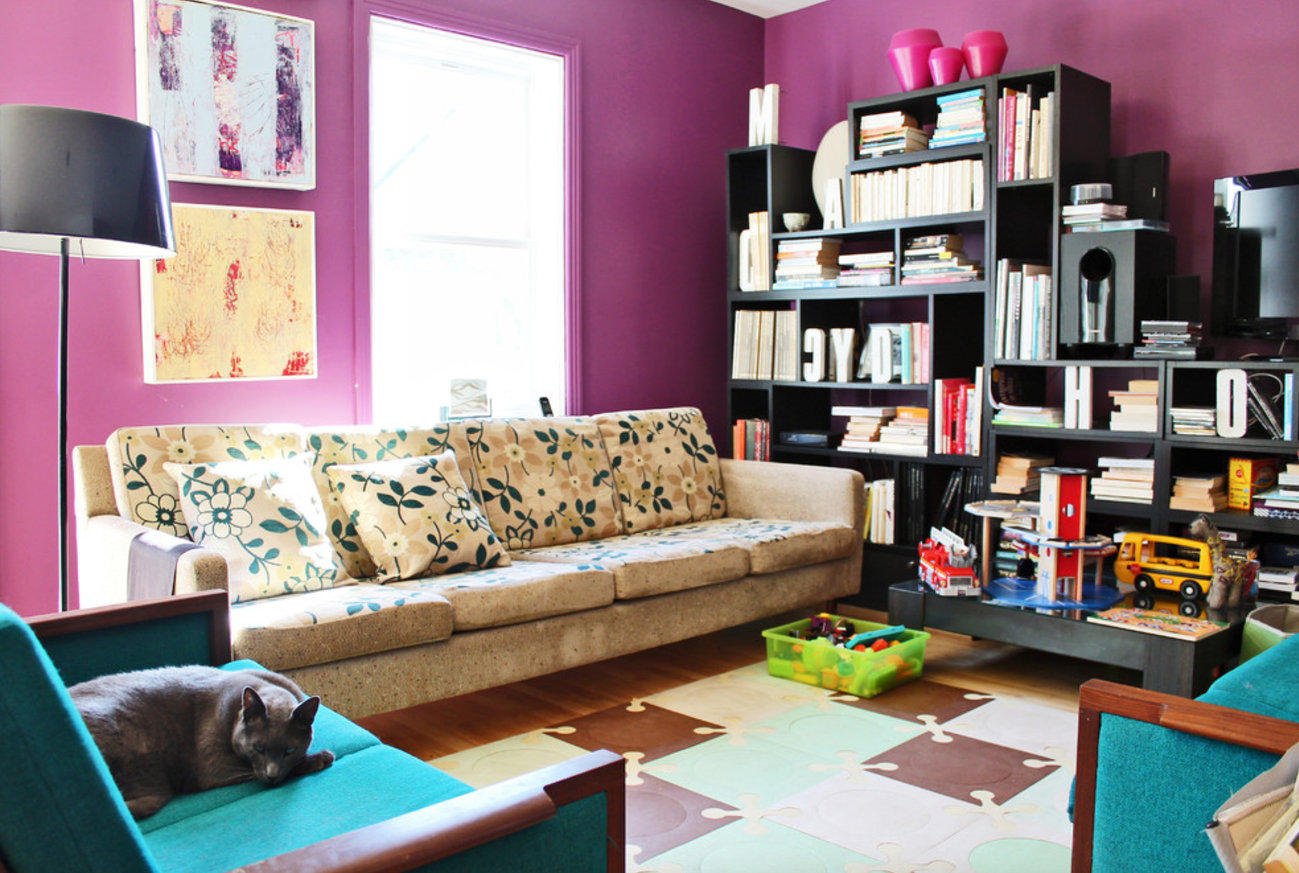 Photo: Laura Garner
It's hard enough keeping our kids safe in school, on the street, and also at home. I've done it all: asking the city to install a few more road traffic signs on our street, asking the neighbors to stop spraying their grass, and also – remodelling my whole home to make it kid-friendly. I've learned a few things down the road on how to decorate with style even with clumsy kids!
Even if you have kids, you can still stay on top of the latest decorating and design trends without having to sacrifice style for safety. We heard it all: no sharp corners, no glass furniture, and absolutely no easy-to-reach places that may endanger young children. If you think creatively you can still make your home look chic and glamorous with some simple tweaks to your decorating. Here's how:
You Can Still Keep Your Glamorous Sofa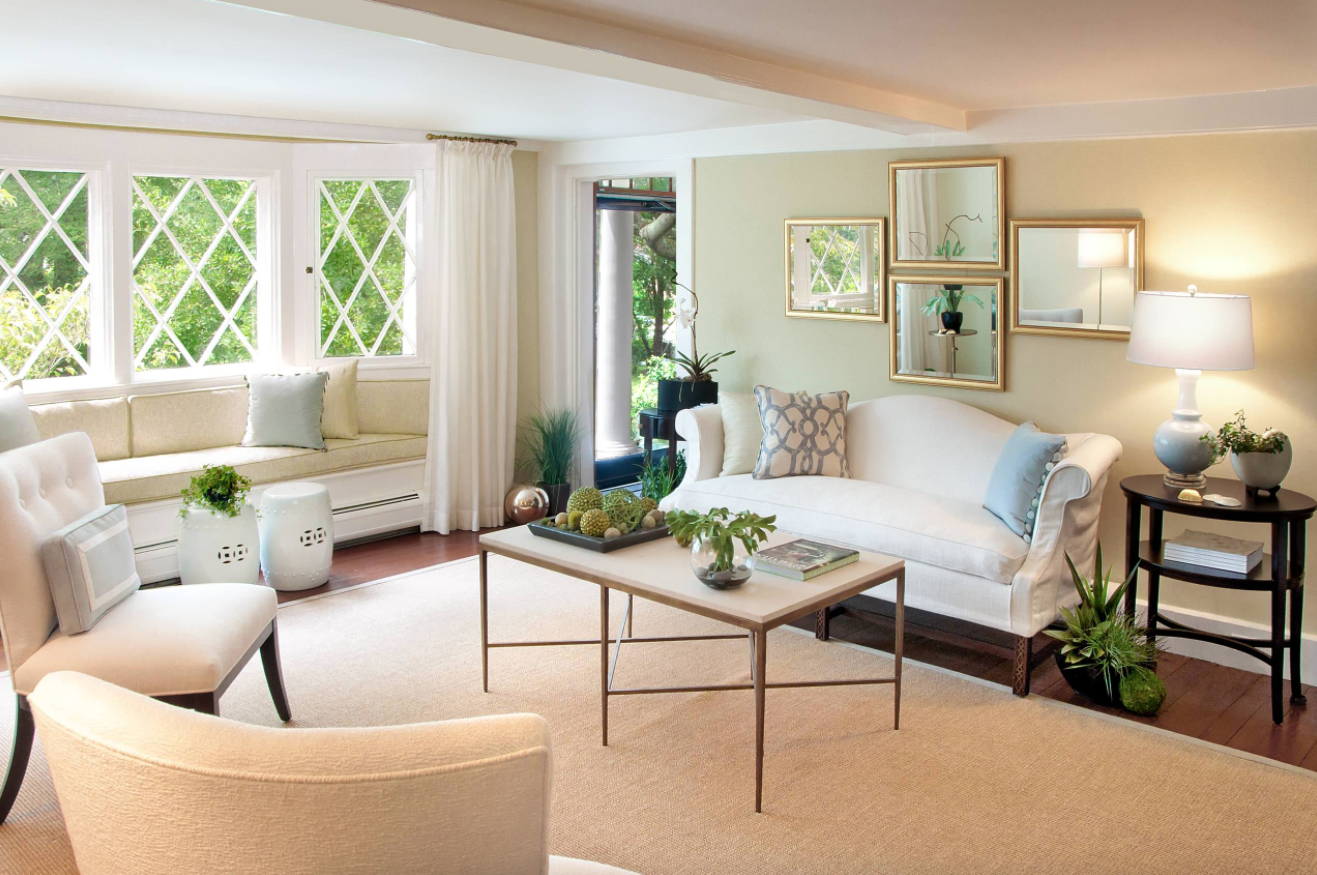 Photo: Marcye Philbrook
If you have a beautiful sofa that can stain or get damaged easily, go to a tailor and get a custom made slipcover. The slipcovers you can purchase at Wal-Mart are cheap, but they can make a beautiful sofa look like a potato sack. A custom piece will fit your sofa perfectly and will still show off its style and shape. Just make sure to bring your own fabric for sewing – stain resistant polyester fabric that can wipe up spills and be thrown in the washing machine.
Opt for Oriental Rugs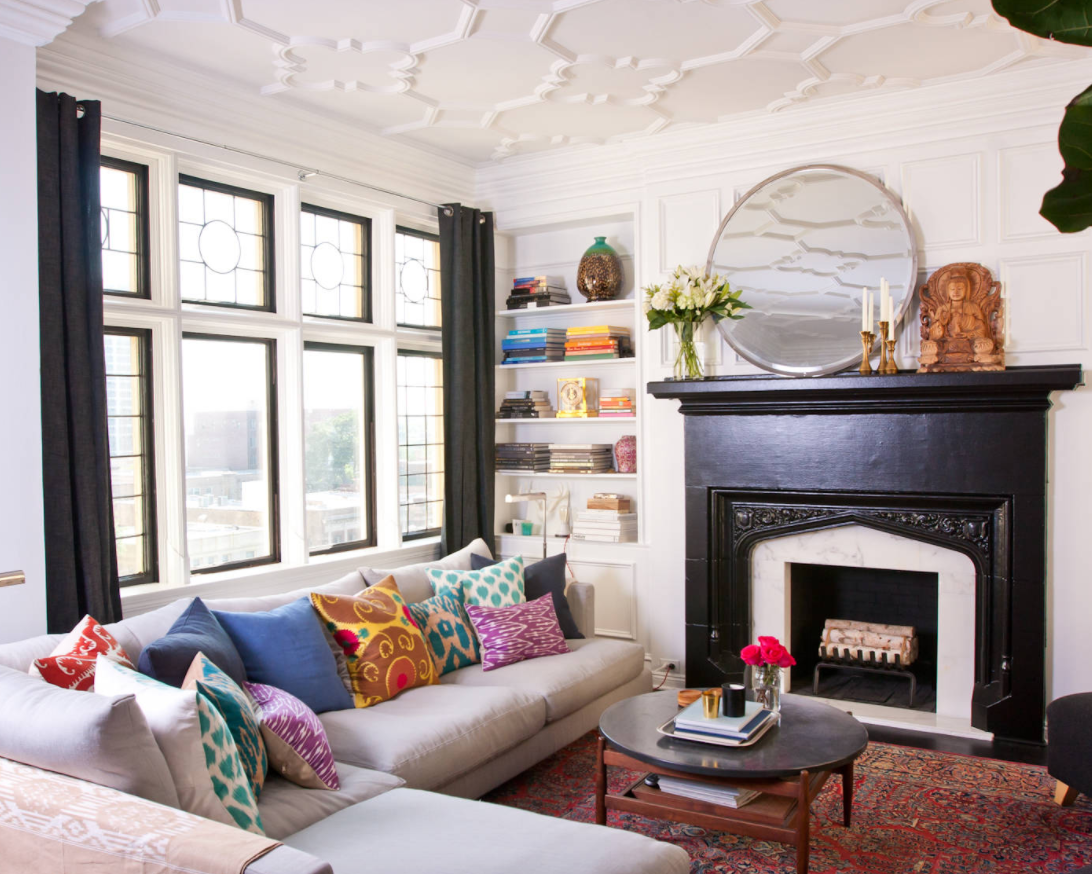 Photo: Regan Wood
It's easy to roll up your rugs altogether to prevent stains and spills but it's not so great for crawling toddlers. Carpets add a warm, cozy atmosphere, and kids love them. To mask stains or spills opt for a busy oriental rug with tons of designs and colors. It's also easy to clean oriental rugs yourself, and the dyes are usually made of all-natural ingredients. If there is a stain you can't get out – no worries your guests won't even be able to tell it's there!
Install Roman Blinds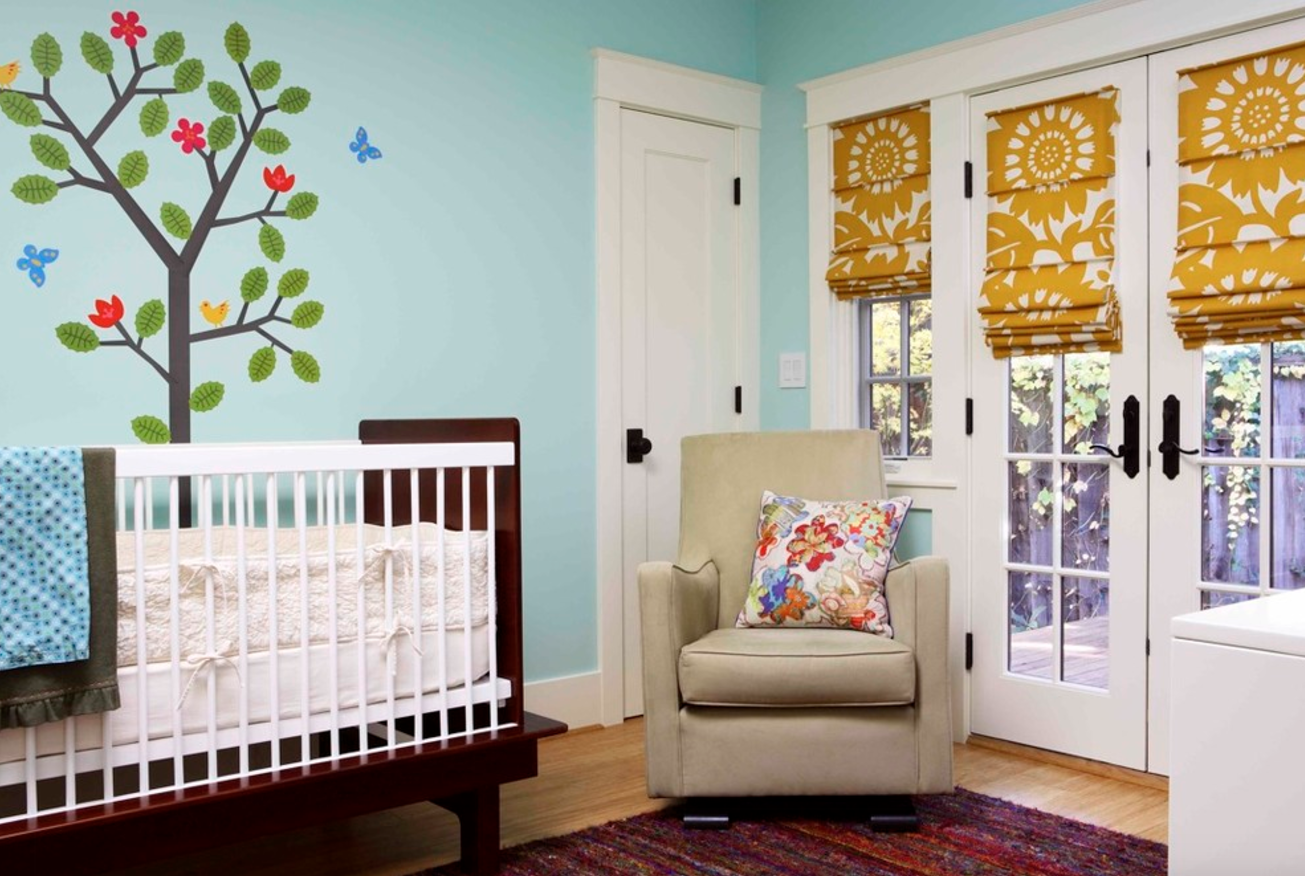 Photo: Holly Durocher Design
I love the look of long drapery that puddles on the floor although it's not so great for kids that seam to love to pull and hang on them! To get around this problem, install roman blinds instead as your window dressings. You can easily make these yourself if you have a few basic sewing skills. What's even better is that you can choose the fabric you want if you are sewing them yourself. Insulated fabric used for roman blinds can save energy and keep the heat out during summer months.
Hang Prized Artwork Up High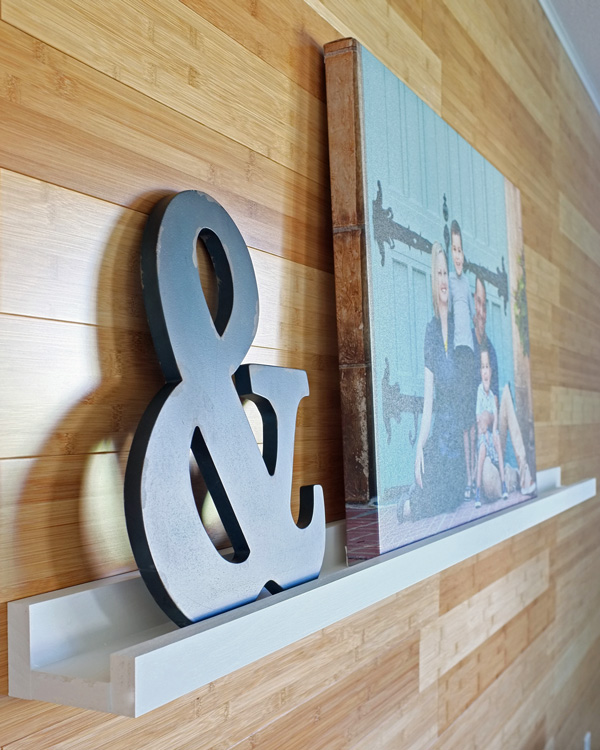 Photo: School of Decorating
A new trend that is a great trick for a designer decorated look is leaning artwork on walls instead of hanging them to give off an I-just-painted-this vibe. It looks artsy and is a fresh take on displaying artwork, but it's not so kid friendly. To follow this new trend, install a ledge or a small shelf higher up on your wall and lean your artwork on it. Voila, you just made your space look artsy without having to worry about your toddlers tearing it down!