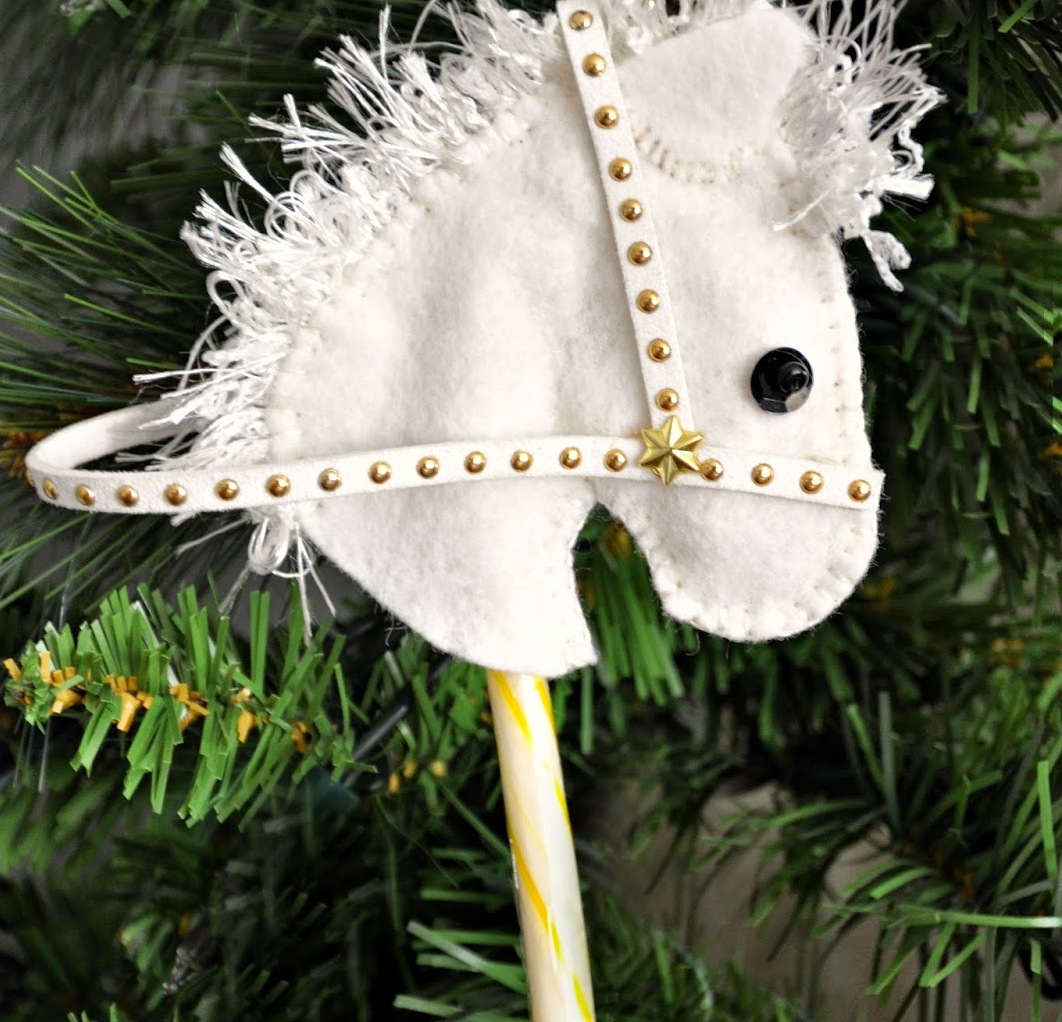 We just love handmade ornaments, and this horse head ornament has got to be the cutest! Requires no sewing!
We're completely in love with this cute horse ornament! The best part about this ornament is that it looks more complicated to make than it actually is! You don't need any sewing skills to make it, and you don't have to follow along with the tutorial exactly to make one. Just use the supplies you have on hand! Keep reading for the tutorial!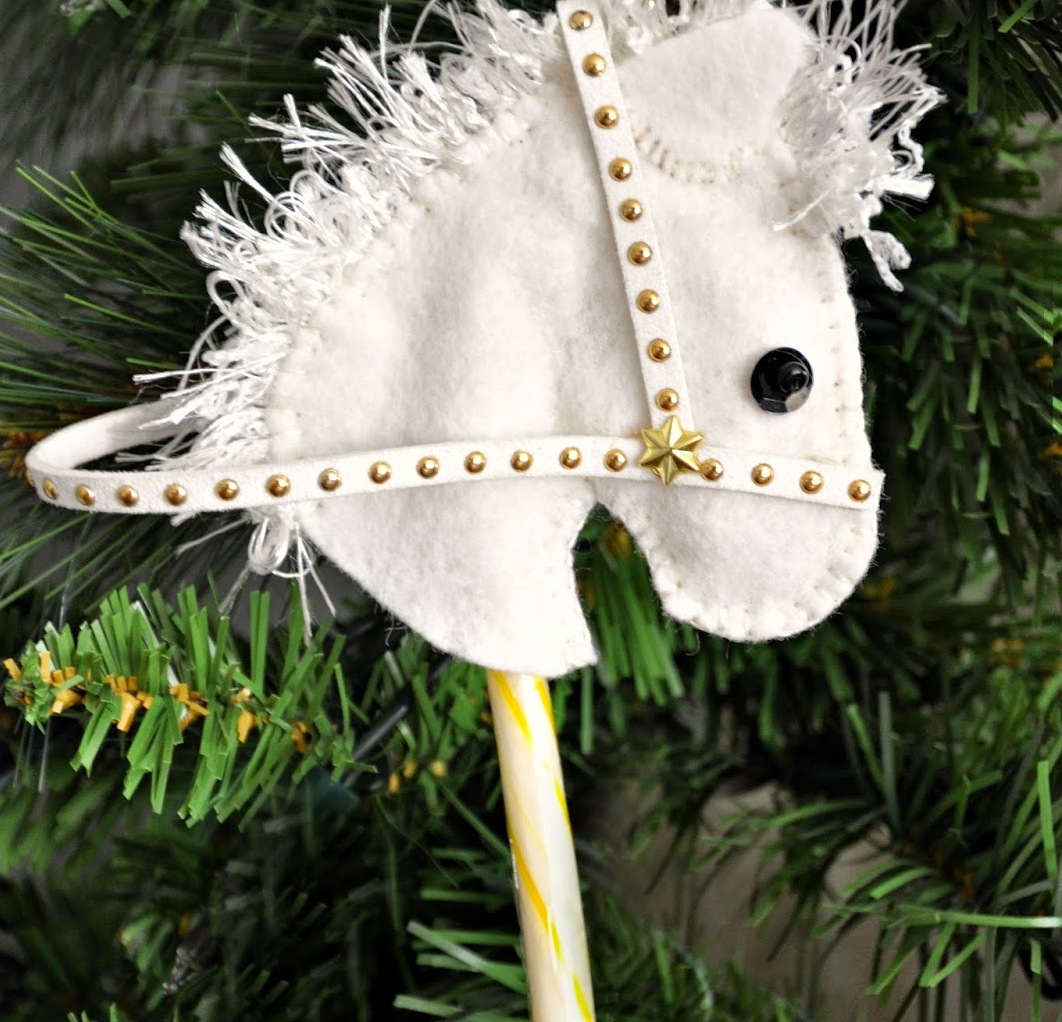 Supplies:
1) 8″x10″ piece of felt or any other kind of stiff cloth
2) 8 mm black sequins
3) 6/0 black glass beads
4) 10 inches gold cord
5) 2 star fasteners or star sequins
6) 16″-18″ of 1/8″ leather cord or ribbon
7) 6″ white fringe trim (you can also use yarn in the color of your choice, just brush it with a brush to fluff up the yarn to make it look more like the horse's mane)
8) Horse pattern (open up the image and right-click to save it to your computer)
9) Embroidery needle, black thread, and white embroidery floss (if you decide to stitch instead of glue your horse)
10) Glue gun and glue sticks (if you decide not to stitch your horse)
11) Scissors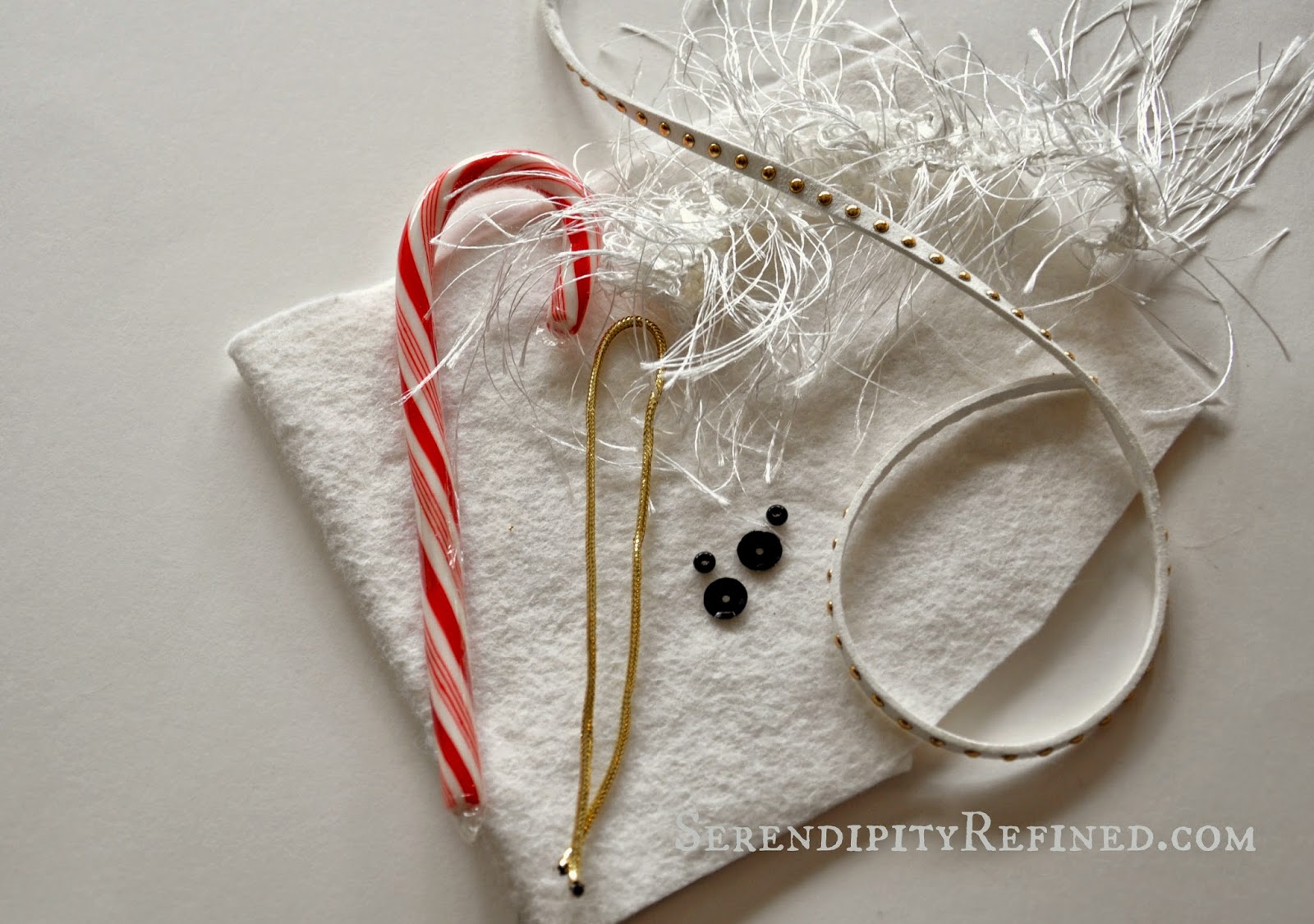 Horse Pattern: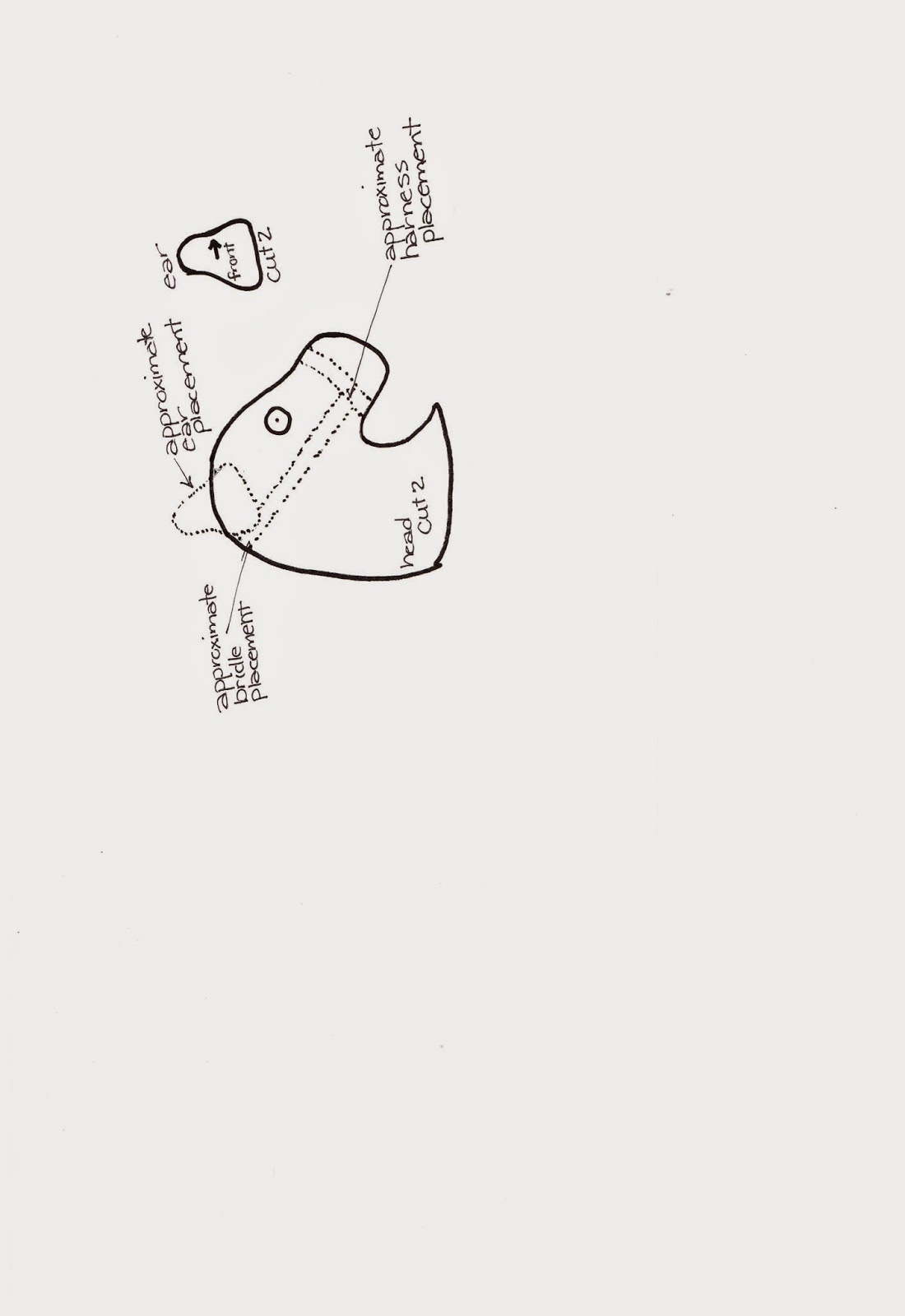 Step #1:
Print out the pattern. Cut out 2 of the head and 2 of the ear.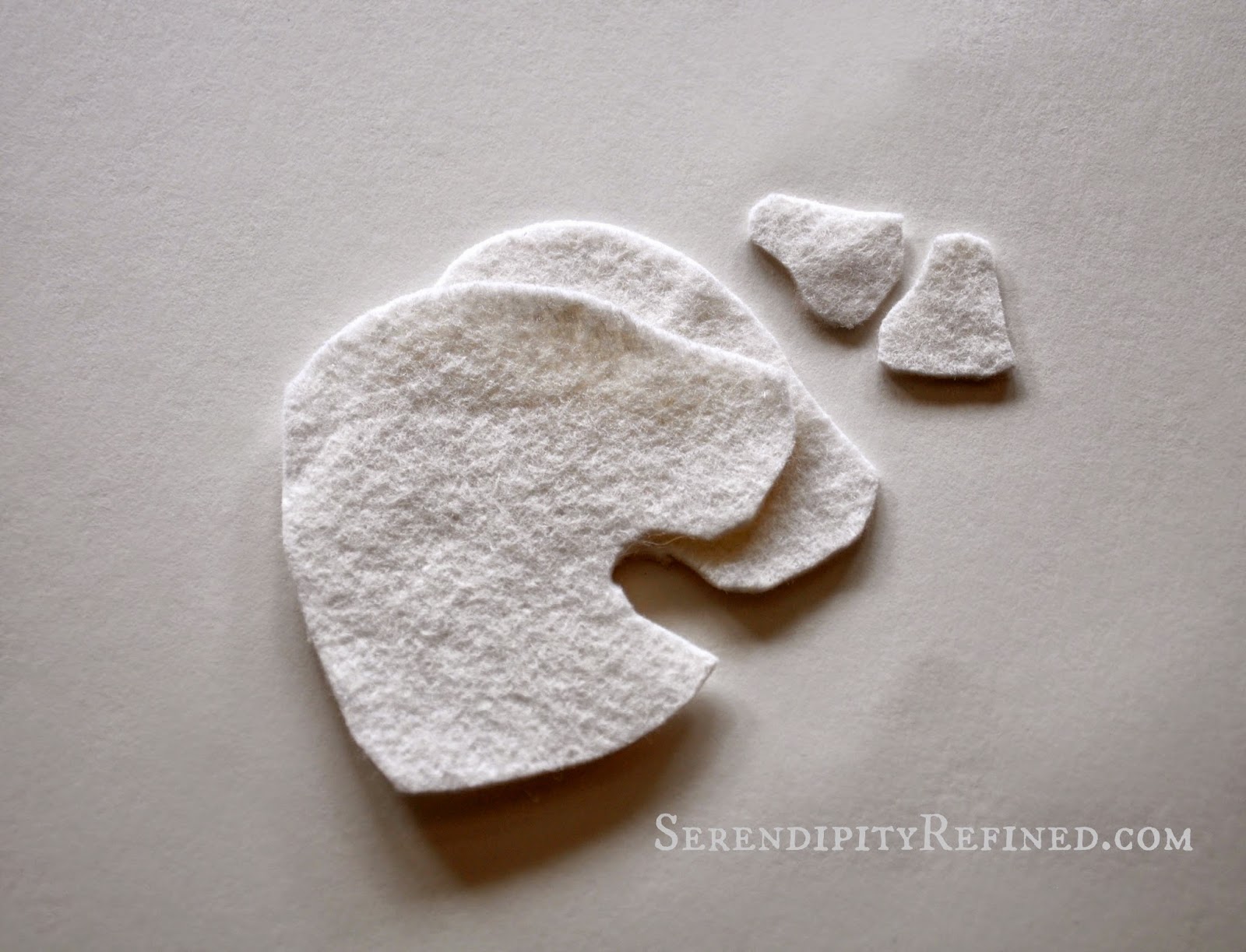 Step #2:
Place the 2 head pieces on top of each other. Glue a sequin on each side for the eyes. Glue or stitch an ear on each side of the head.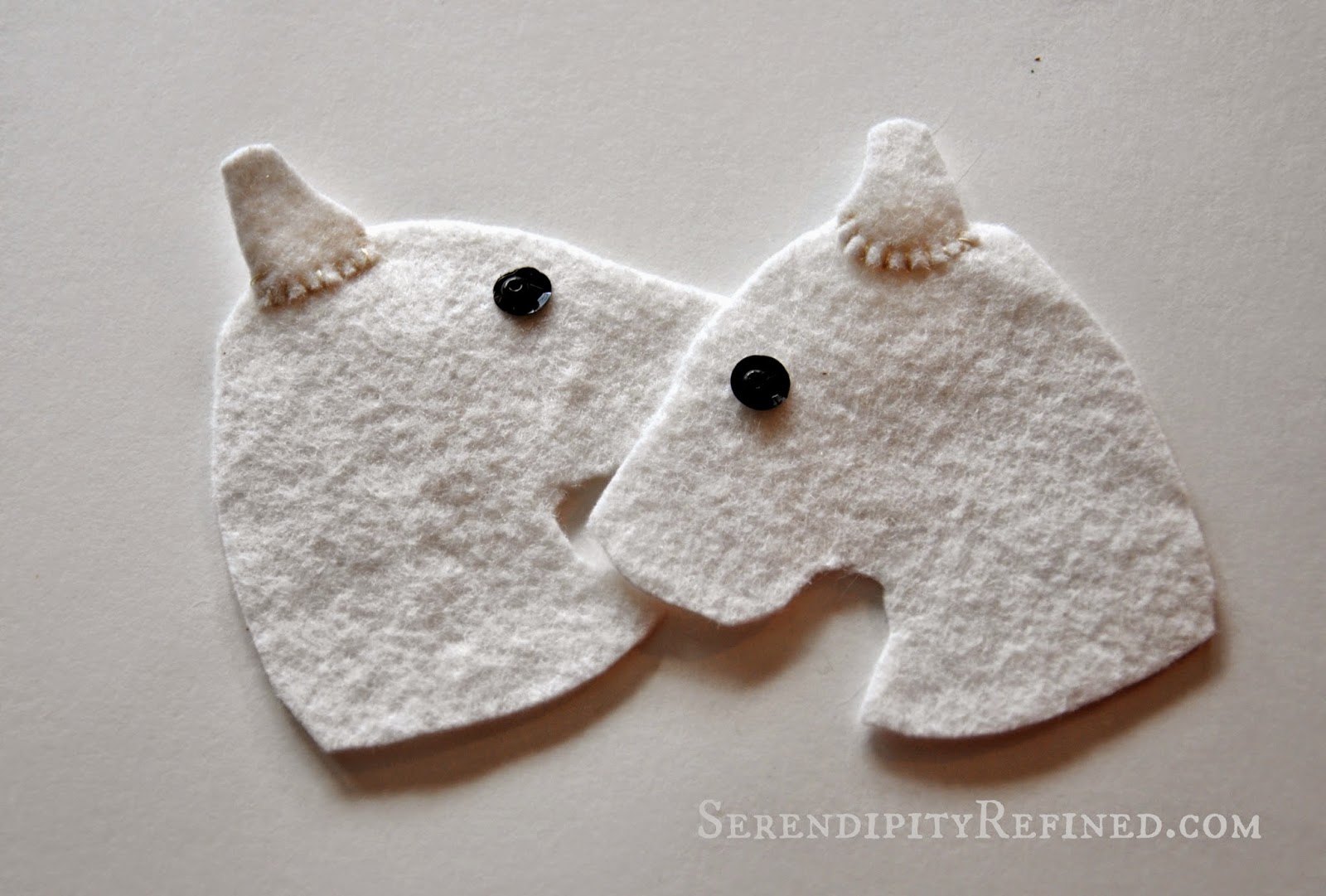 Step #3:
Place the fringe or yarn between the two head pieces for the horse's mane. Trim the fringe if you feel it's too long. Cut out a piece of the gold cord and place it between the 2 head pieces just behind the ear.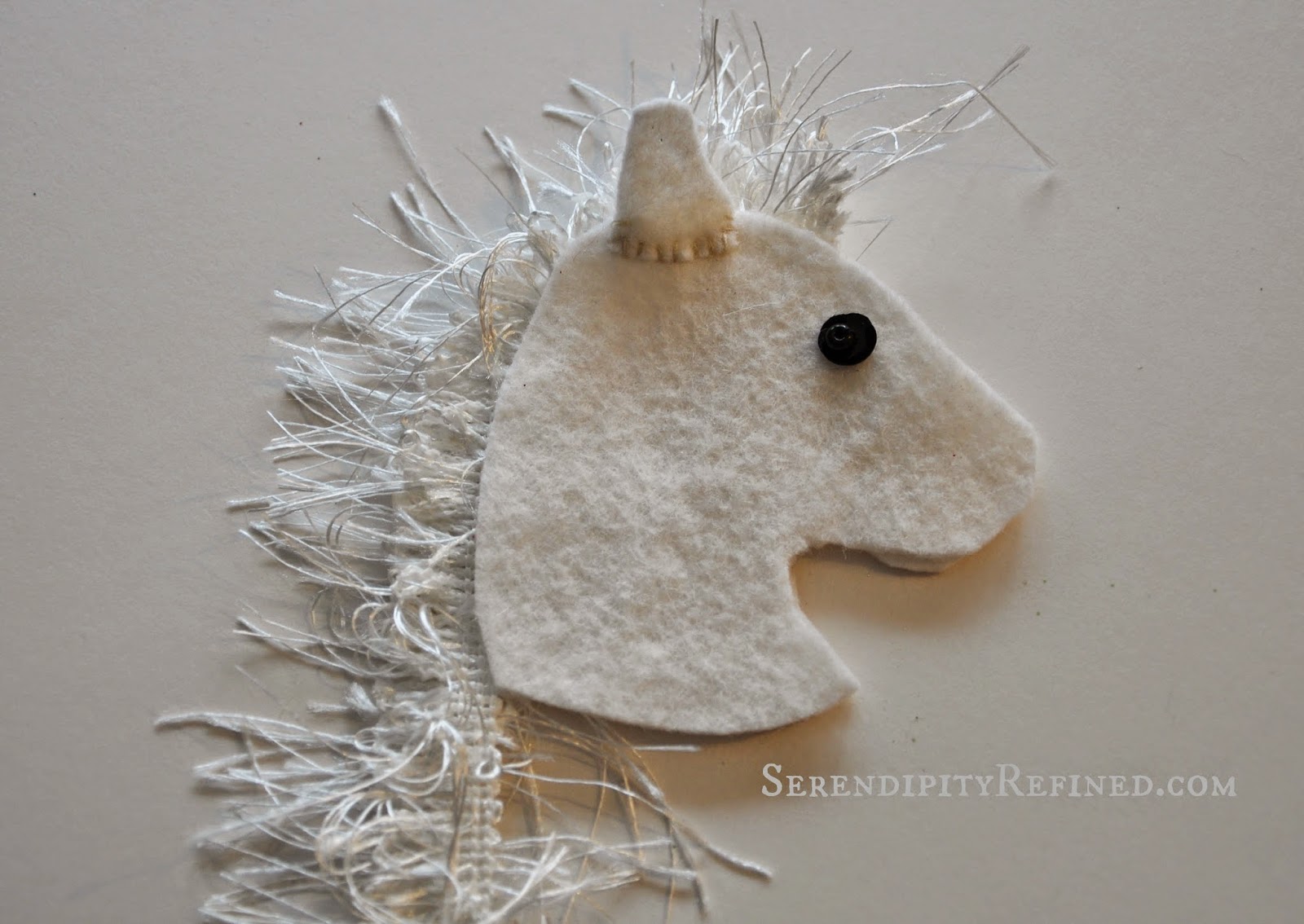 Step #4:
Glue or stitch the head pieces. Leave the bottom open so that the candy cane can fit inside. Cut 1 piece of leather or ribbon that's 5 1/2″ long, and 1 piece that's 9 1/2″ long. Begin on one side of the nose and glue the horse's reign across the nose. Stop gluing at the point where the neck ends. Loop the reign around the head and glue the same portion to the other side of the nose. The ends should meet at the top of the nose.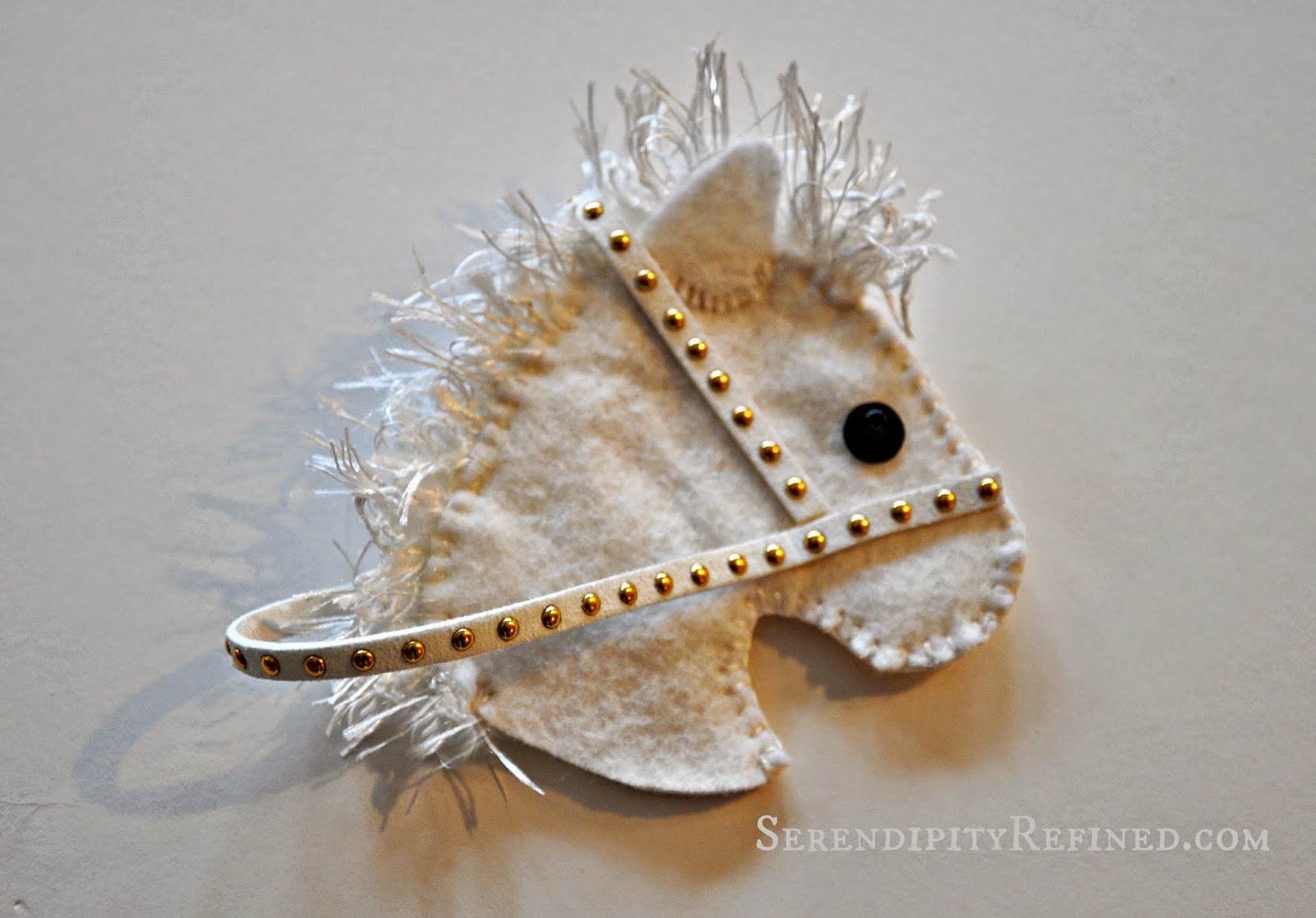 Step #5:
Begin about 1″ from the top of the nose and glue the harness to the head. Loop it around the head just behind the ears and meet at the same point on the other side. Trim if you need to. Glue a star bead at the point where the 2 pieces meet. Insert the candy cane. Done!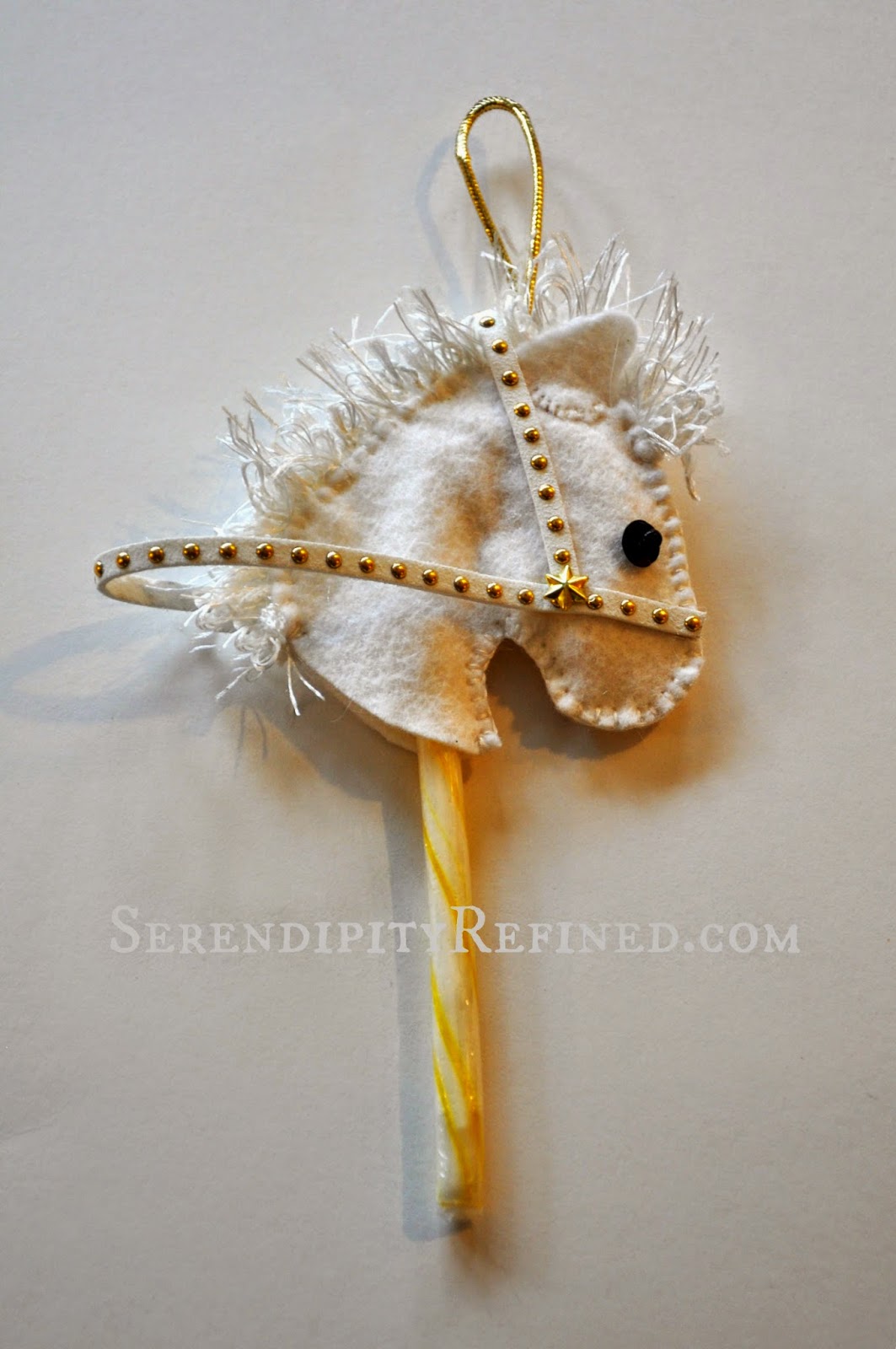 Photos and idea: Serendipity Refined.