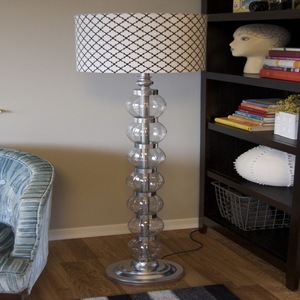 Can you believe that this gorgeous lamp is made out of Coke bottles?! We can't!
If you're looking for a cheap way to make your ordinary lamps more glam, this tutorial is for you! This lamp is from Target, and the 'glass' base is made from Coke bottles! The lamp looks stunning, and you can't tell that the base is plastic and not glass. Keep reading for the tutorial!
Supplies:
1) Target lamp
2) 14 Coke bottles
3) Duct tape
4) Nail polish remover
5) Valspar Brilliant Metallic Silver spray paint
6) Fabric of your choice
7) Cardstock
8) Scissors
9) Glue or tape
Step 1:
Cover the lampshade with the fabric of your choice and glue in place.
Step 2:
Give the lamp at least 2 coats of spray paint and allow it to dry between coats. After the last coat, allow it to dry completely overnight.
Step 3:
Cut the Coke bottles according to the photo. Cut one lower than the other. This helps the 2 pieces fit together easier.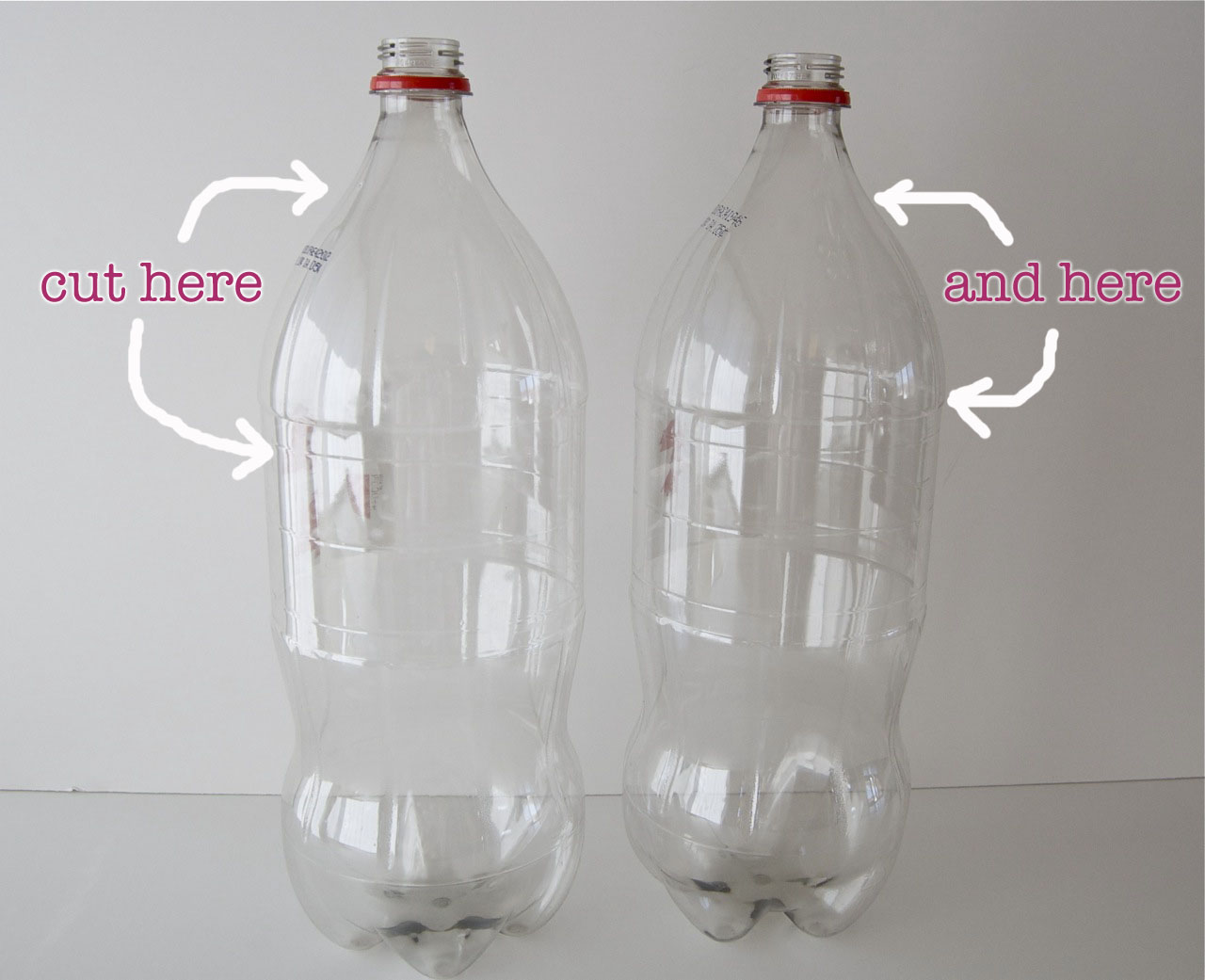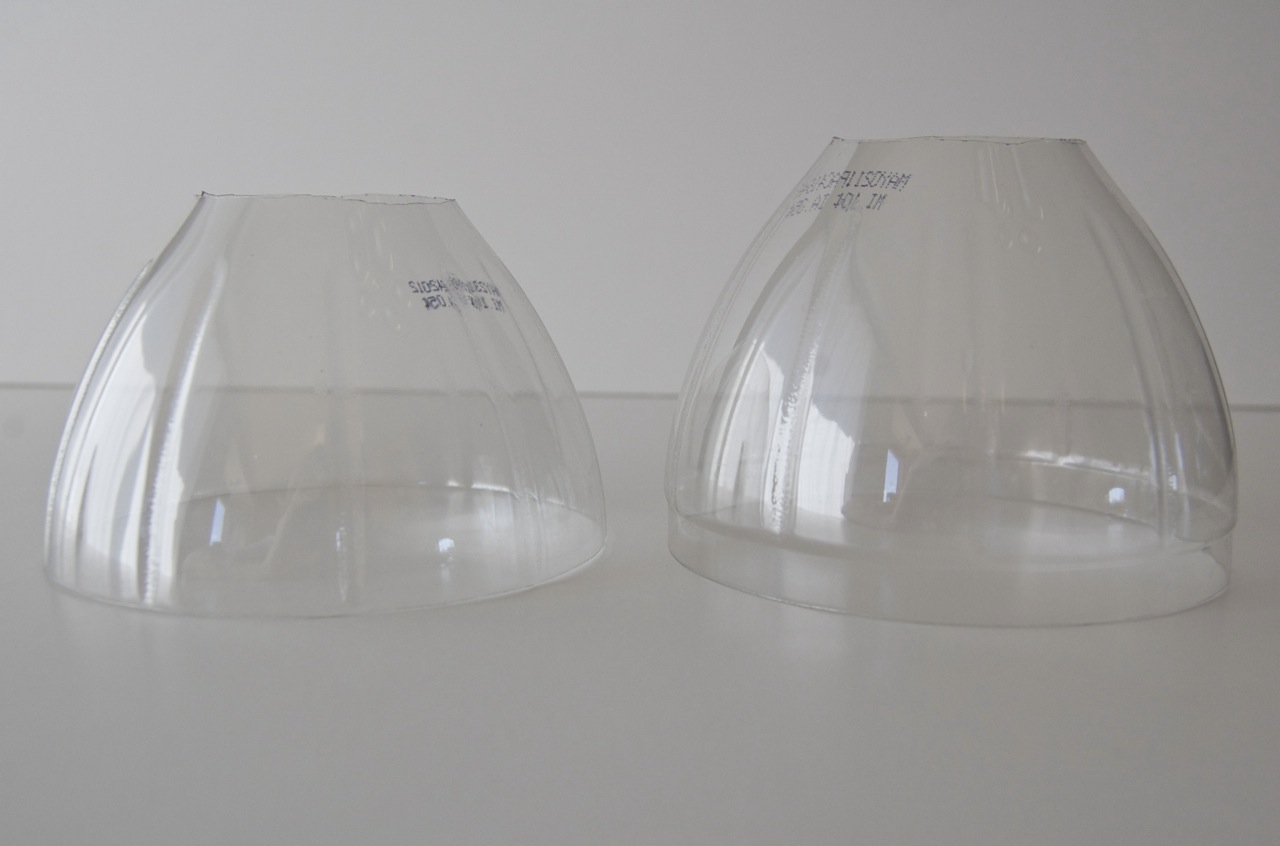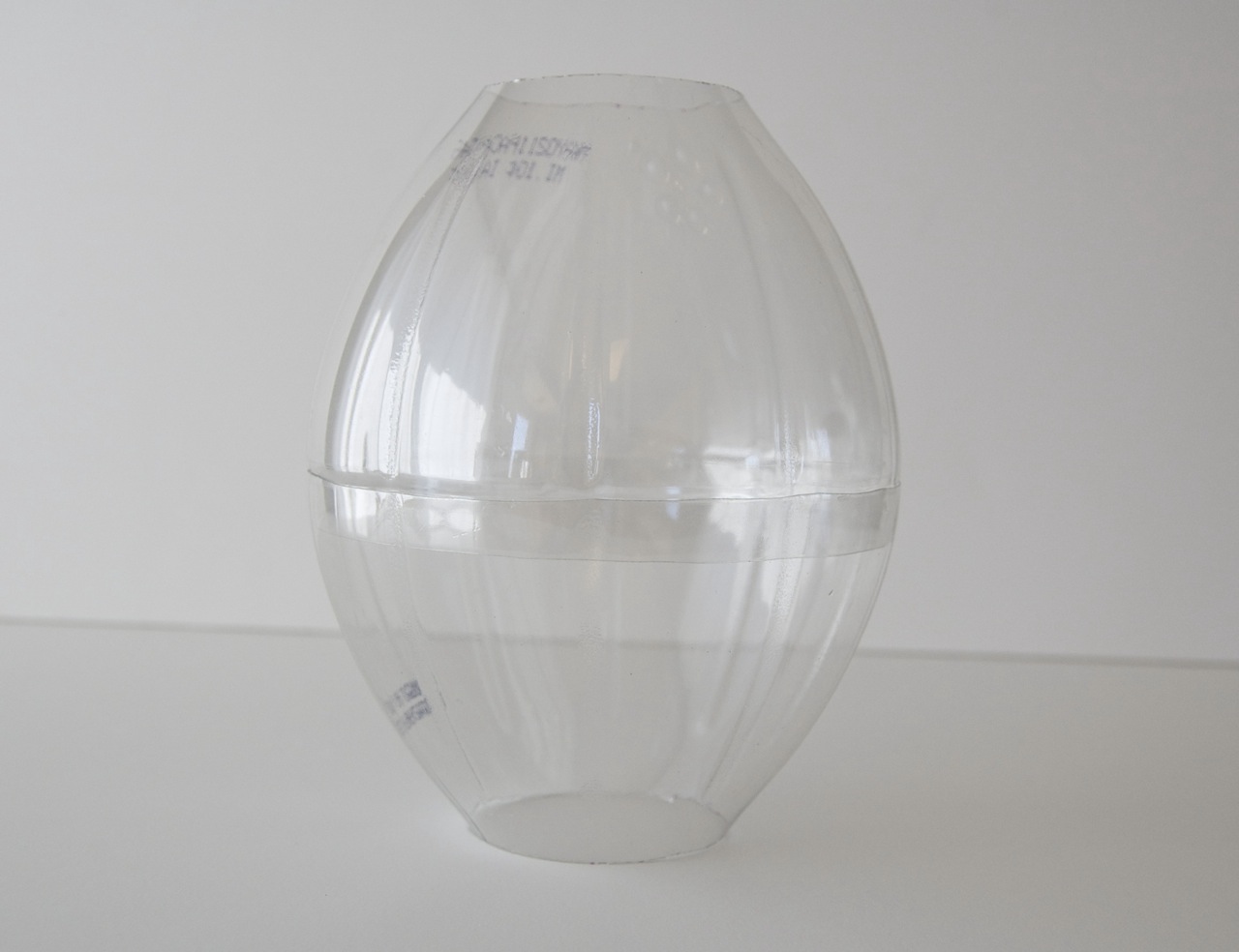 Step 4:
Remove off the stamp dates with nail polish remover.
Step 5:
Make rings out of 8 inch strips of duct tape folded in half lengthwise.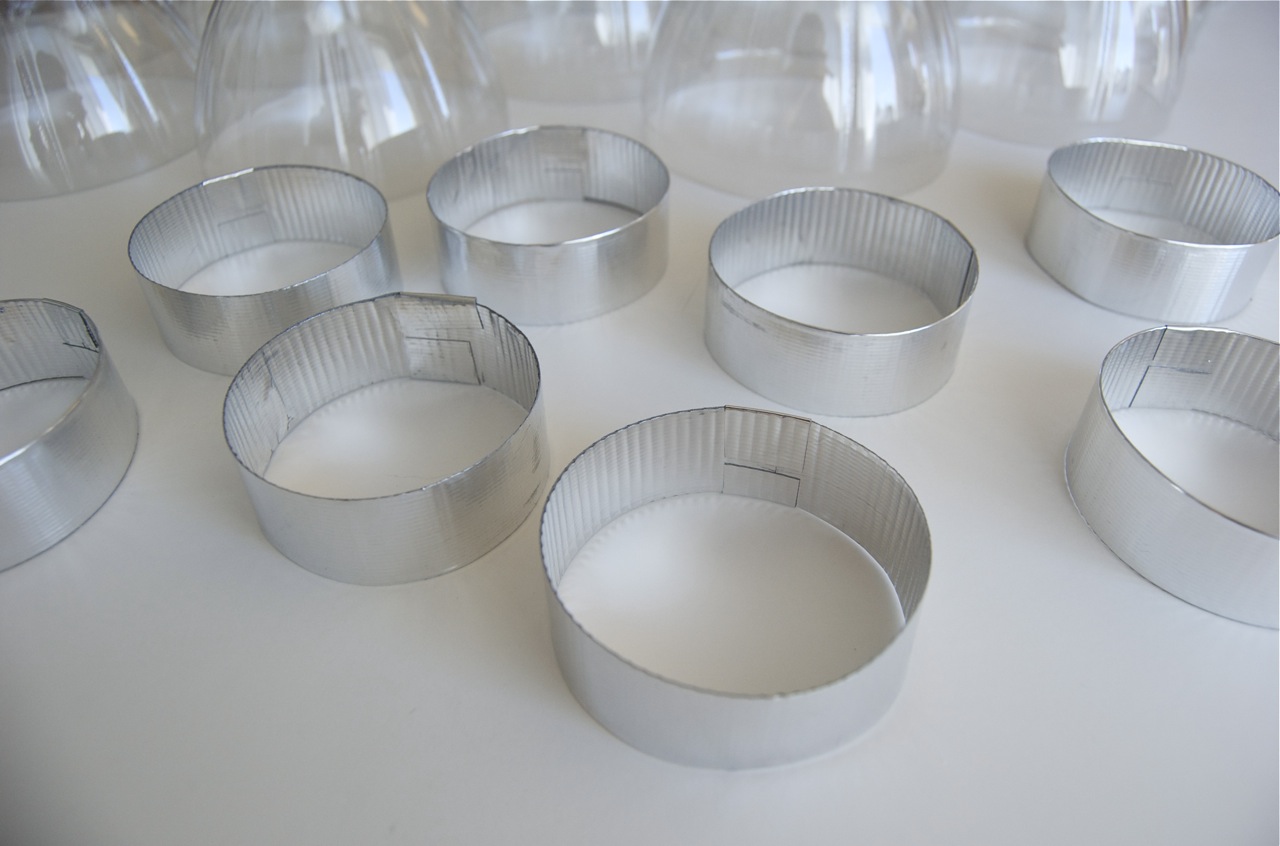 Step 6:
Now you can begin stacking. Spray paint a smaller piece of bottle for the bottom of the lamp. Add a ring, then a bauble and work your way up. Add small dabs of glue or tape to hold things in place if you need to.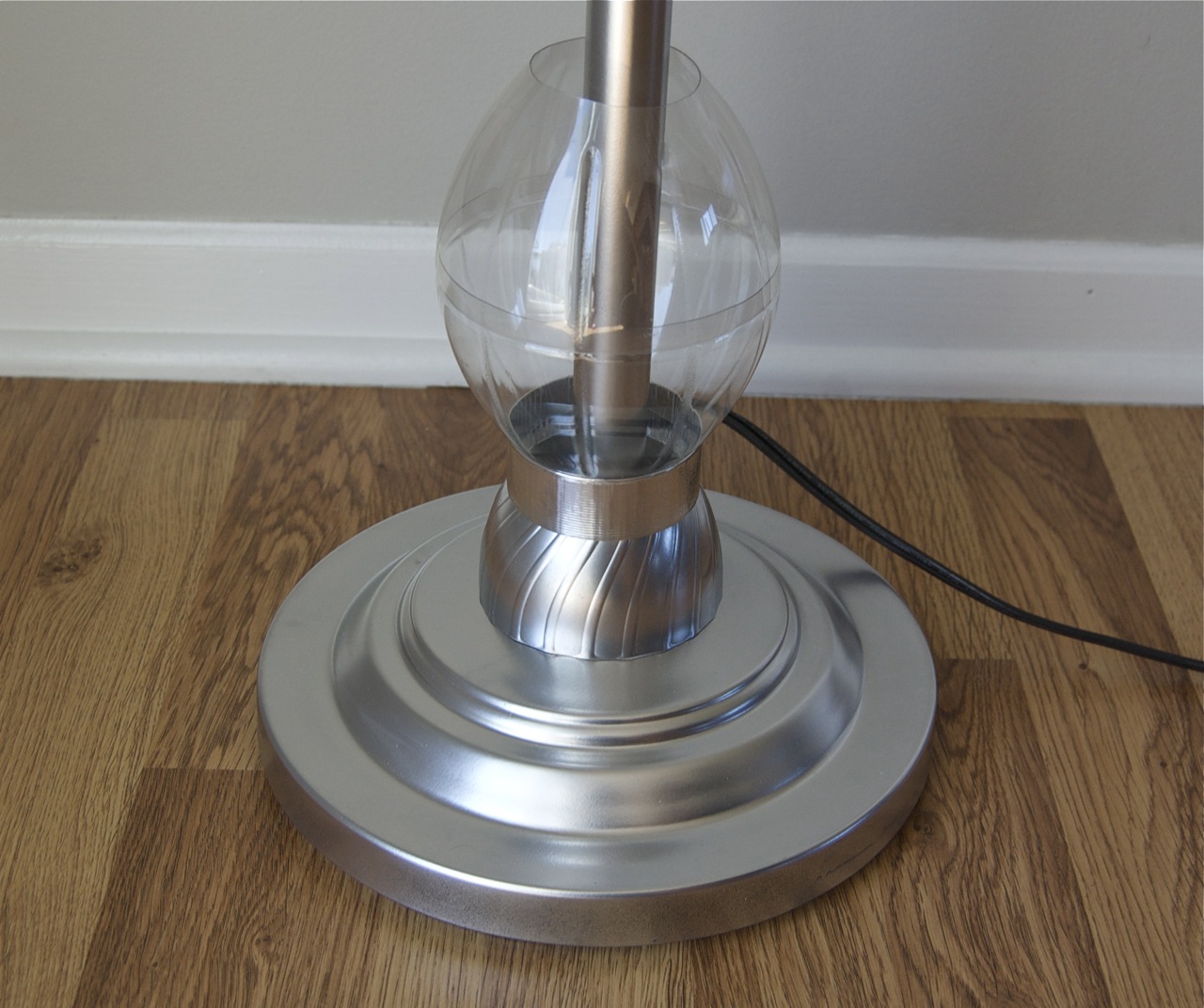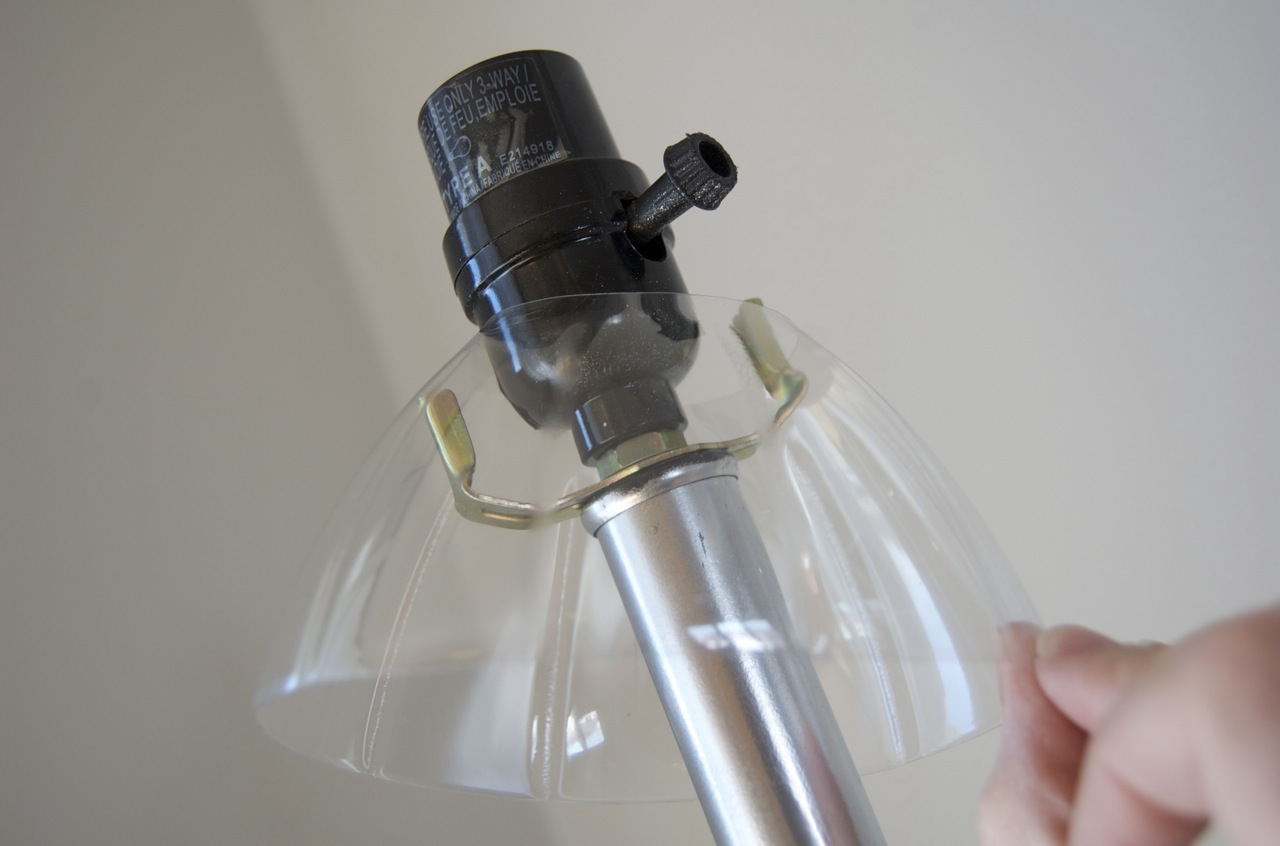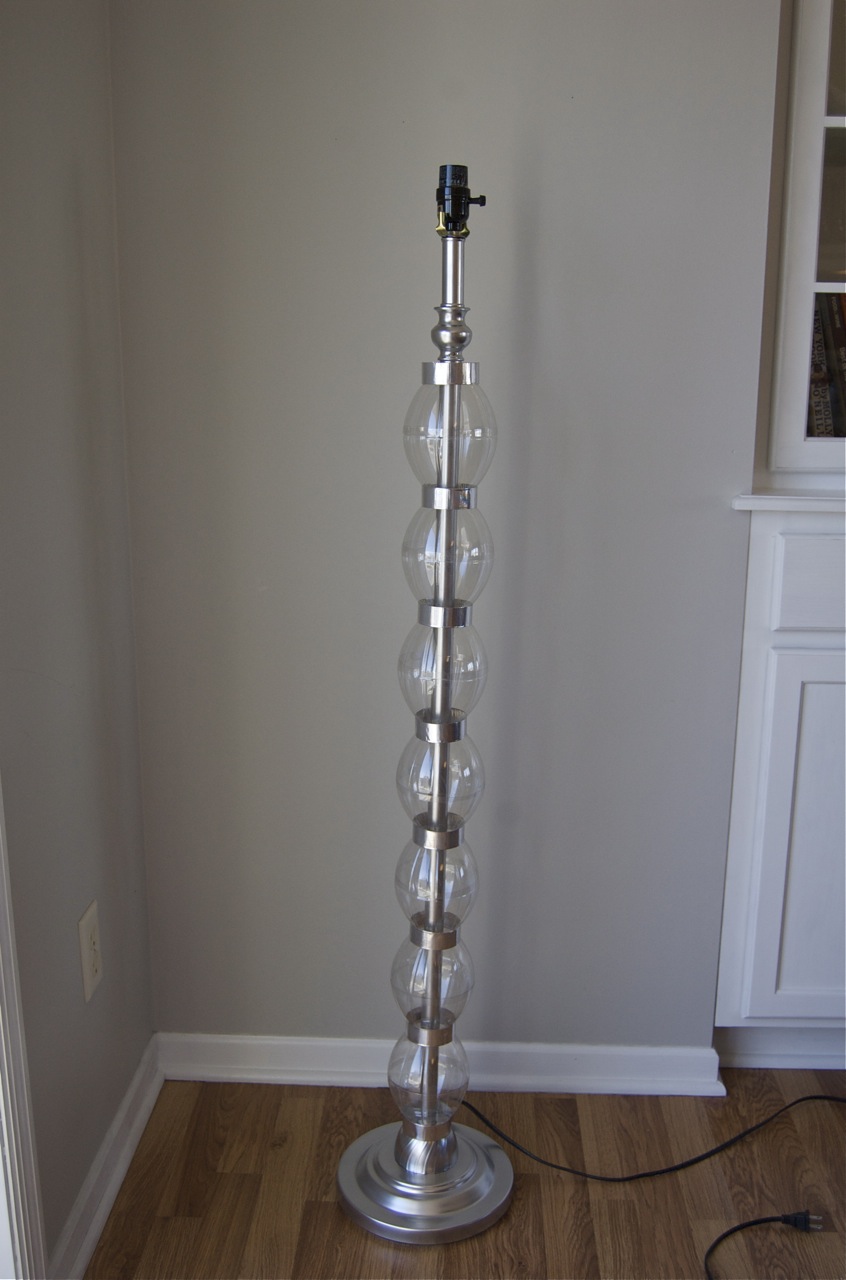 Step 7:
Add a little piece of cardstock (covered in duct tape) at the top to finish it off.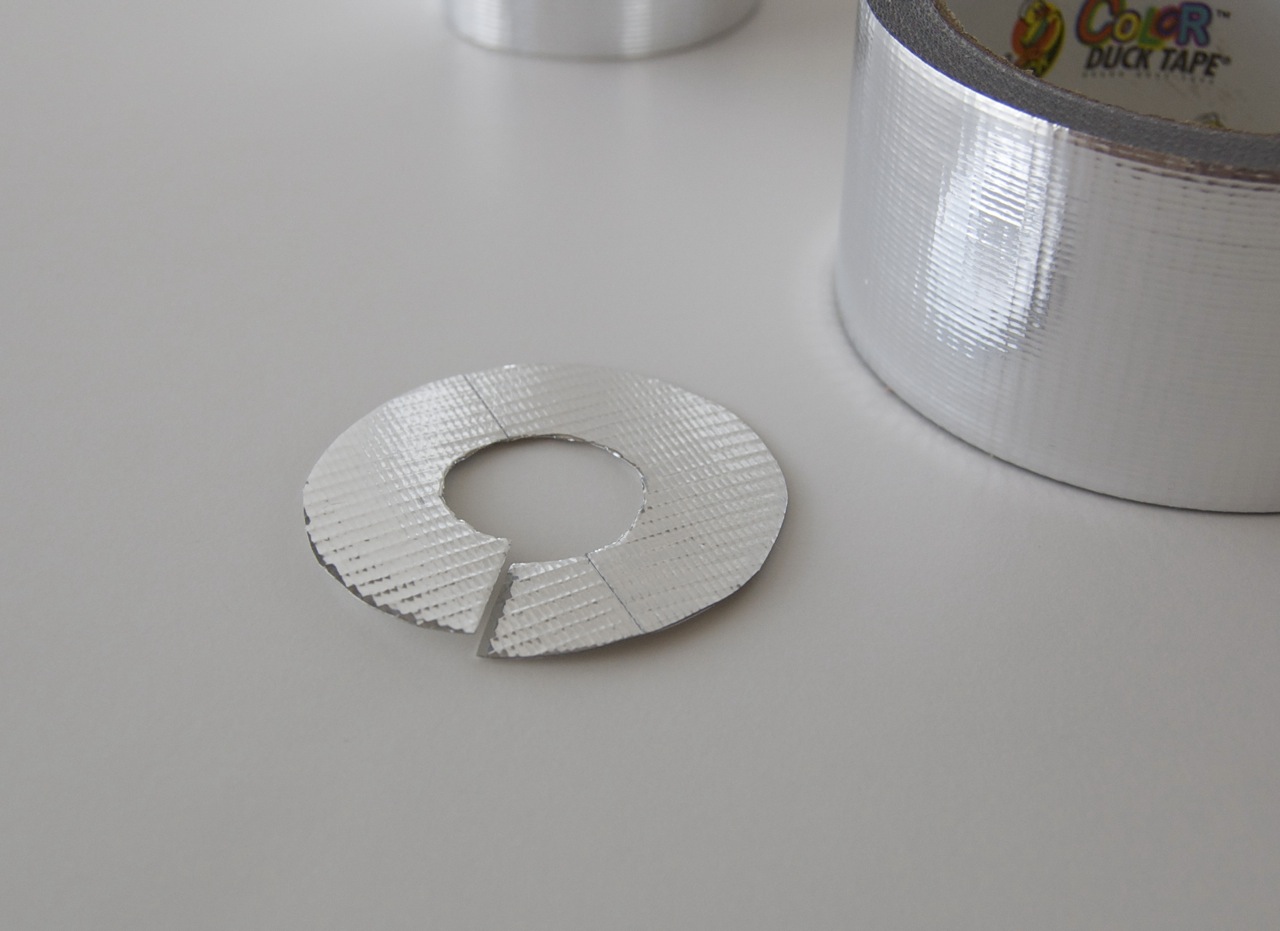 All finished! This is a great project for those who love to recycle, and the lamp looks ultra glam with the clear base! No one will ever know you used plastic bottles!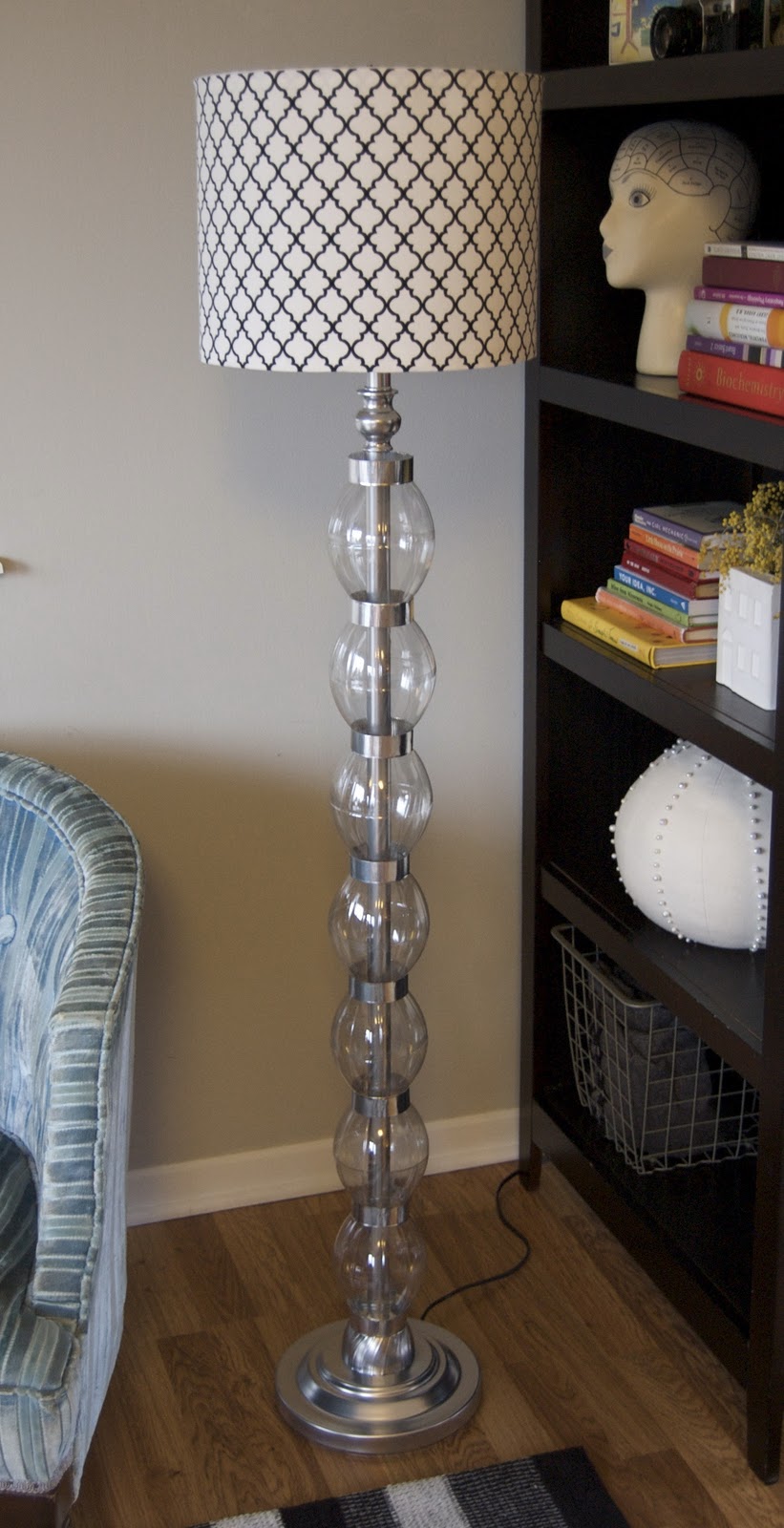 Photos and idea: Matsutake Blog.