Summer Favorite – Crispy Greek Salad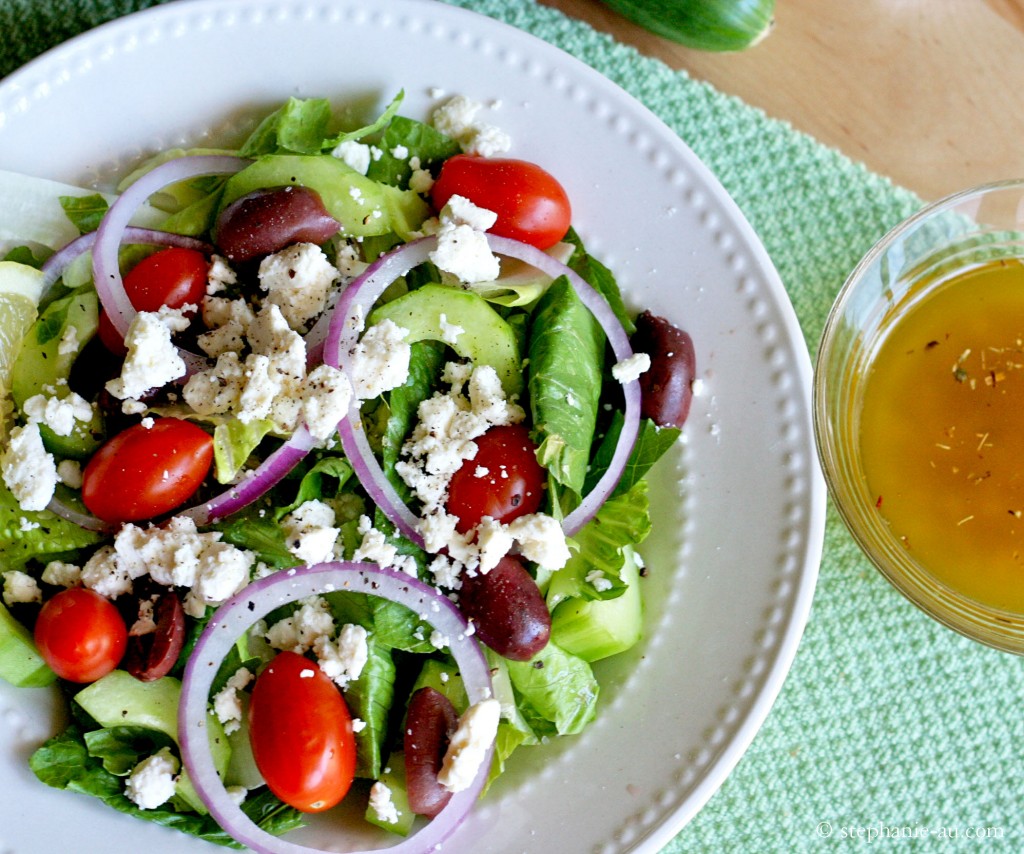 Greek salad has always been a favorite of ours! It's super easy to make, tastes great, and it's healthy, too! Here's how to make it!
We love eating Greek salad – especially in the summer! Although it's good to eat all year, this salad goes great with summer BBQ steak and chicken. Crispy romaine lettuce, kalamata olives, grape tomates, and feta cheese taste delicious tossed with a signature Greek dressing. You can serve this salad as a side, or have it as your main meal. I find this salad tastes best when you combine all the ingredients (toss everything with the salad dressing) and let it sit in the fridge for at least 20 minutes. The colorful greens and veggies look fantastic on a nice big plate and the aroma is completely tempting!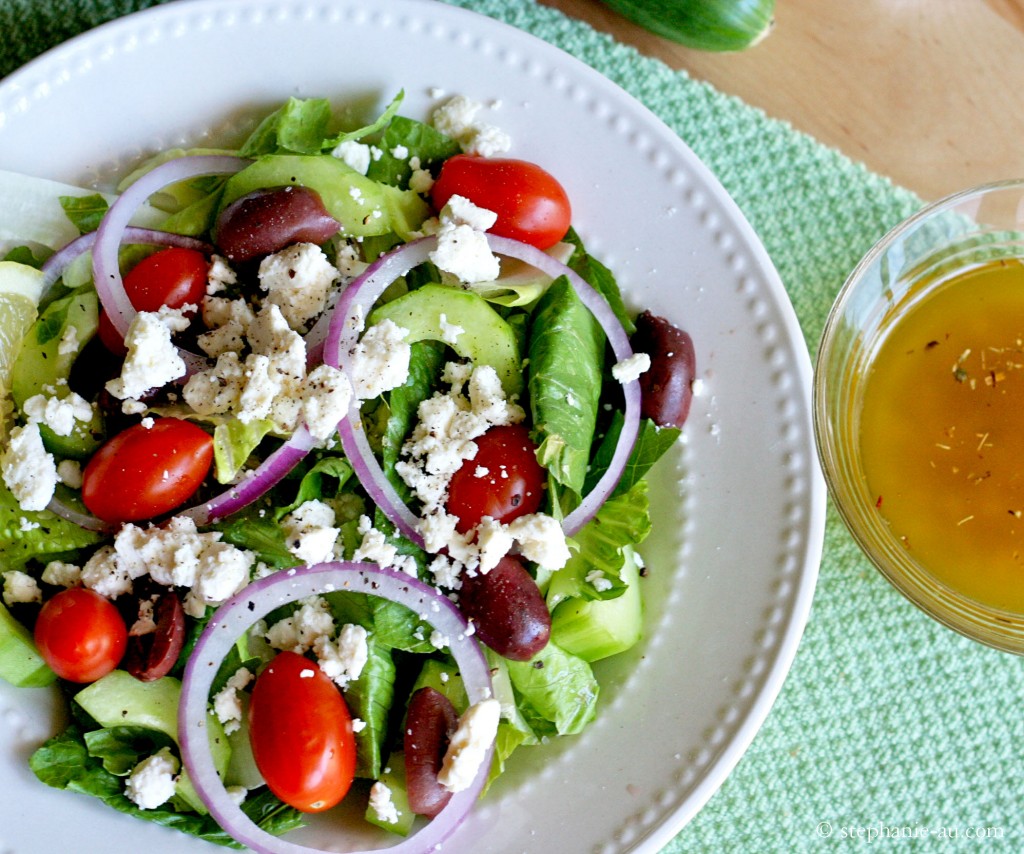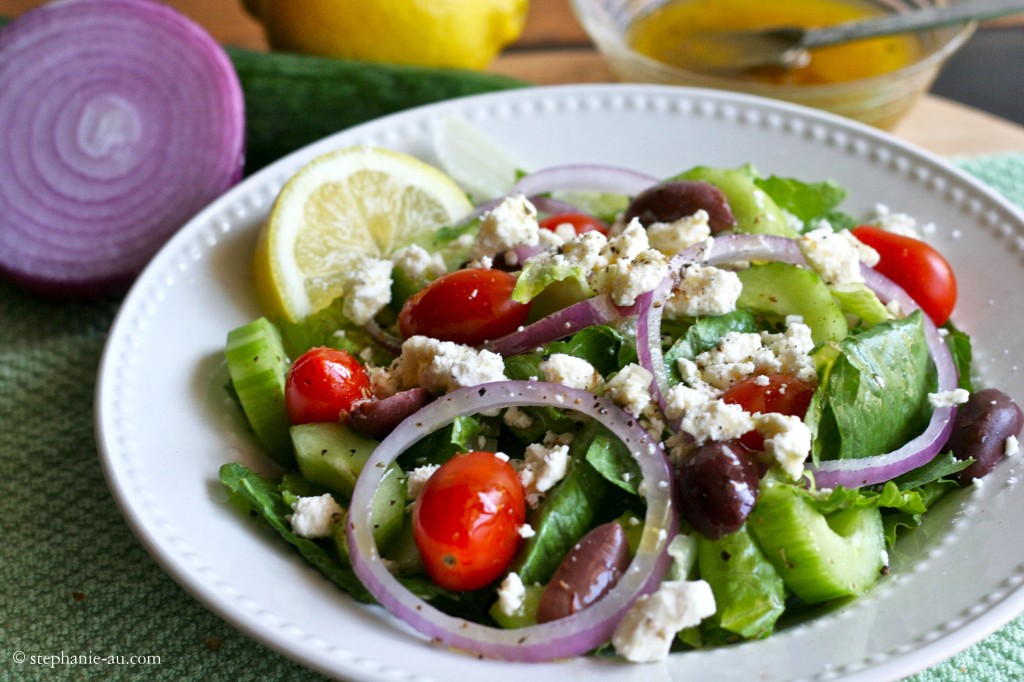 Crispy Greek Salad
A delicious summer salad that goes great with any meal. Greek salad is a delicious way to add more veggies into your diet, and is quick to prepare and serve.
Ingredients
Romaine lettuce
Kalamata olives
grape tomatoes
red onion, thinly sliced
cucumber, sliced and peeled
feta cheese
salt and pepper
6 tbsp olive oil
juice of 1/2 lemon
2 garlic cloves, minced
2 tsp red wine vinegar
1 tsp dried oregano
Instructions
Combine lettuce, olives, tomatoes, onion, and cucumber. Top with feta cheese and add salt and pepper to taste.
For dressing, whisk together the olive oil, lemon juice, and red wine vinegar. Add the minced garlic, oregano, and salt and pepper to taste. Mix well and refrigerate for 20 minutes.
Pour dressing over salad when ready to eat.
Photos: Life Tastes Like Food.