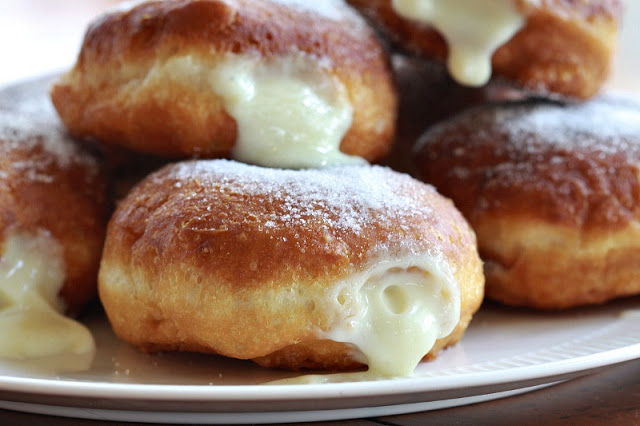 These donuts are so easy to make, you can whip up a batch in no time! Check out the delicious recipe!
Who can resist donuts? We can't! These donuts are stuffed with creamy vanilla Jell-o and are absolutely irresistible! Plus, they are so simple to make and taste amazing! You can customize them any way you like with chocolate frosting, sprinkles, or dust them with plain ol' sugar! Keep reading for this delicious recipe: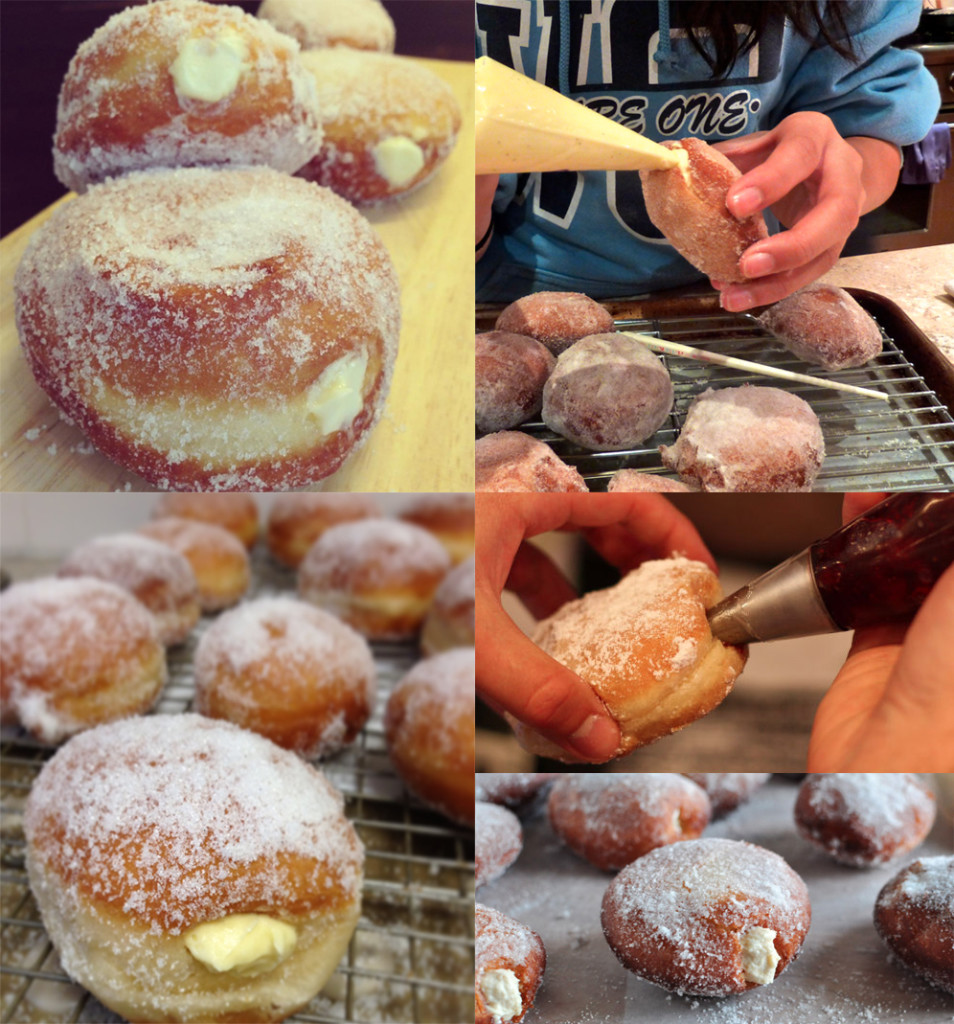 Vanilla JELL-O Filled Donuts!
Yields 8
These donuts are so delicious, we dare you to eat just one!
Ingredients
1 can Pillsbury Grands
1 4-pack of JELL-O pudding
vegetable oil (for frying)
melted butter (optional)
sugar (optional)
Instructions
Pour vegetable oil into a skillet, add in the biscuits and fry. Keep the flame on a low to medium heat to prevent the donuts from burning.
Drain fried donuts on paper towels.
Fill a pastry bag with pudding.
Make a hole in each donut using a spoon handle. Puncture the donut and move the handle around inside to make room for the filling. Don't tear the crust!
Brush the tops of the donuts with melted butter and top with sugar. (optional)
Photos: The Dough Will Rise Again, Beurrista