Upgrade Your Bathroom Tech with The Bitvae D2 Toothbrush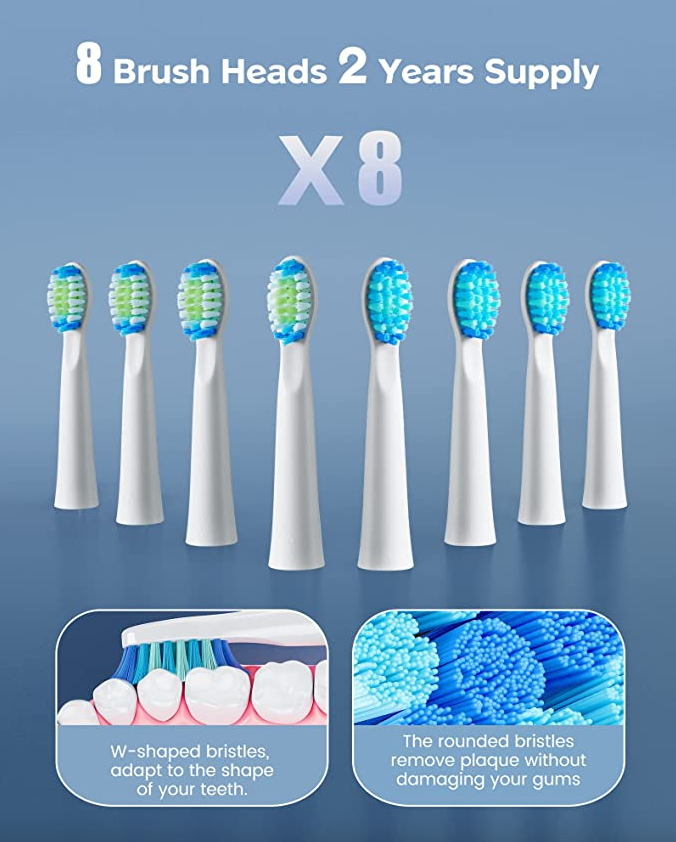 It's time to upgrade some of your bathroom accessories, and with that comes a new electronic toothbrush!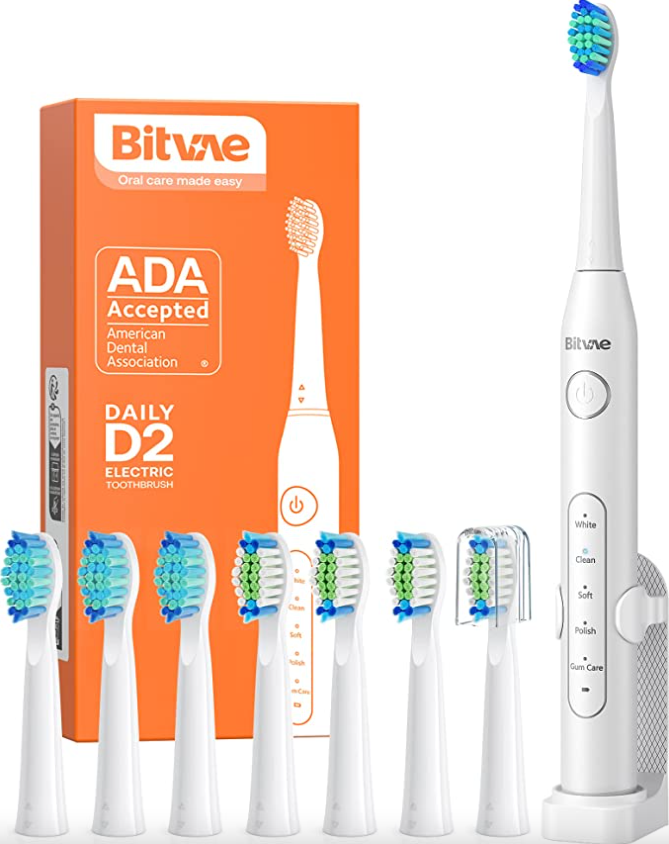 We are officially almost half way through 2023 which means it's time to modernize your bathroom accessories and equipment which also includes going electronic which a new electronic toothbrush. If you are in the market for a new toothbrush electronic is definitely the way to go.
I previously used electronic toothbrushes that didn't seem to do the job for me until I came across the Bitvae toothbrush. What really caught my eye about this toothbrush is that it's one of Amazon's best seller products which tells me it must be good! I'm an avid reader of reviews and refuse to buy anything that doesn't have good reviews and the Bitvae had a lot of great comments which intrigued me on giving it a try. My teeth have some staining that I cannot remove with a regular brush and I am not that willing to go through with teeth whitening. I purchased the Bitvae and was immediately impressed by the quality and the modern, sleek design. It feels sturdy and will definitely look great in my newly renovated bathroom!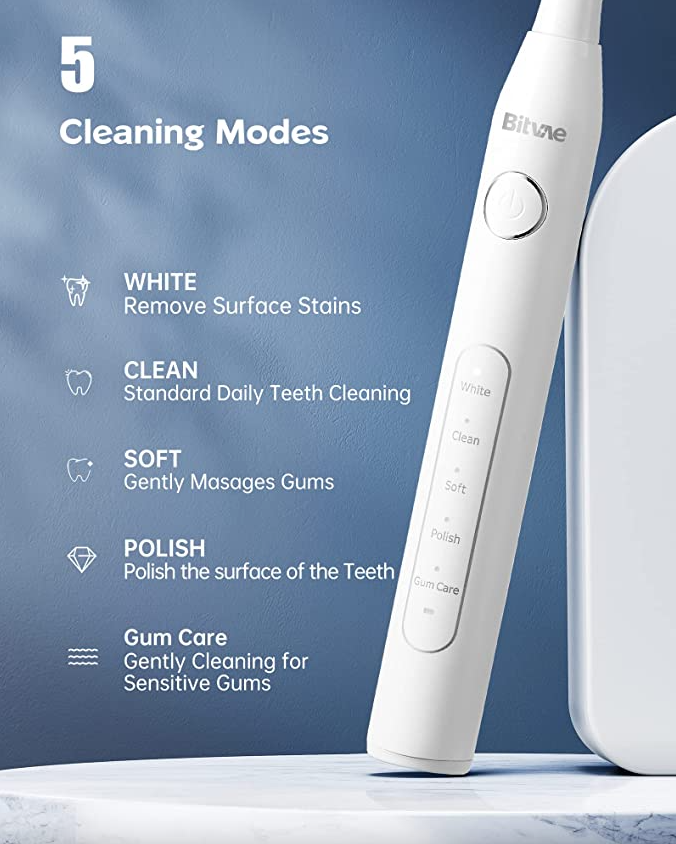 What's interesting about the Bitvae is that it delivers 40,000 strokes per minute which makes it capable of removing 7 times more stains than a regular toothbrush! I can only imagine how many times I would have to brush my teeth to deliver 40,000 strokes! This smart toothbrush also uses sonic technology to pulse and clean your teeth with 5 different modes for kids or for adults. The fact that is can remove tough stains is a good enough reason to me to switch over to electronic.
When I gave this brush a whirl I was surprised that a 4 hour charge can give you 30 days of using which is quite impressive. The entire toothbrush is waterproof and can be used safely in the bath or shower. After a few days of using I already saw a difference not only in the cleanliness of my teeth, but also in my brushing habits as the Bitvae pulses every 30 seconds so you know exactly how long to brush your teeth. It also has a 2 minute mode that ensures you brush your teeth for at least two minutes, and it also warns you if you are pressing too hard against your teeth or gums.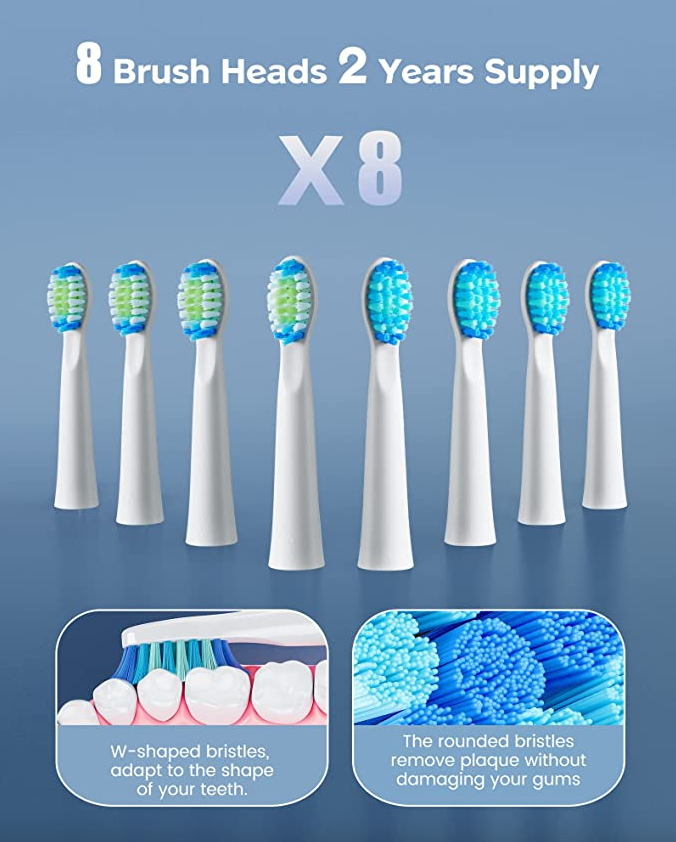 Switching to an electronic toothbrush is known to decrease plaque and gingivitis, something manual toothbrushes have a hard time doing. Even though I really love using my manual toothbrush, I can see myself having less visits to the dentist if I stick to using an electronic toothbrush!
What's your take on electronic tooth brushes vs manual? Let me know in the comments!