Gift Ideas For Your Friends Who Are Obsessed With Food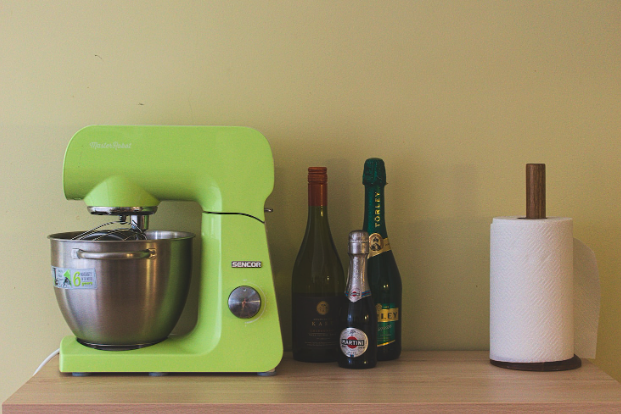 These gifts are the perfect things to give any foodie!
If you have friends who are obsessed with food, they're probably always talking about the latest restaurants or recipes they've discovered. Perhaps you need to give them each a gift but are unsure which to choose. You may be considering useful kitchen appliances that'll make cooking easier or a voucher to a local eating house. In this article, we'll discuss some of the best gift ideas for foodies and where to find them.
Some Tasty Snacks
If your friends love to snack and try different things, consider getting them a food gift box or subscription. You can find boxes full of unique snacks from around the world, like Japanese candy and Mediterranean olives. Or you could get them a subscription for a monthly delivery of special snacks from interesting places. If a friend is more into savory than sweet, opt for charcuterie boards loaded with cured meats and artisan cheeses (served with crackers or baguette slices).
Another option is to purchase gourmet popcorn in various flavors that they can enjoy while watching movies or TV shows. Perhaps you live in Singapore, and the Chinese New Year is approaching. If so, an online search can direct you to the best CNY goodies in Singapore, such as a pineapple tart and Kueh Lapis bundle pack as a gift set. You'll find log cakes, durian cakes, chocolate cakes, gourmet cakes, and more.
A Restaurant Voucher
These can range from discounts at popular chain restaurants (such as Nando's or Pizza Hut) to meal deals and top-up credit at local independent eateries. This type of gift offers flexibility for the recipient, allowing them to pick whatever takes their fancy on the day. It also allows them to discover new places they may not have been aware of before.
For a truly indulgent experience, you could alternatively buy a voucher for an afternoon tea or dinner at a luxury hotel restaurant. Vouchers don't just come in physical form – you can purchase digital ones online. They can then be sent directly to your friend's email address, saving time on delivery.
Subscription To A Food Magazine
These offer a great way to learn about different recipes, cooking styles, and restaurants without having to leave the comfort of your home. Most contain a combination of articles on topics such as new trends in cuisine, new cookbooks, interviews with chefs, reviews of local restaurants – and tips on how to make certain dishes.
Food magazines can provide inspiration on how to create restaurant-style meals at home, or suggestions for ingredients that'll enhance a dish's flavor profile. Some feature special issues that focus on specific cuisines or regions so you can get an in-depth look into what makes those areas special.
A Cookbook
This can give your friends access to a range of recipes, from simple to complex. With so many different types available, you can find one tailored specifically to your friend's tastes and skill level. Look for a book filled with easy-to-follow recipes written in plain language, with helpful tips and clear pictures. Many cookbooks come with step-by-step instructions and photos which make cooking easier and more enjoyable.
If a friend is particularly interested in a certain cuisine (for example Indian or Mediterranean) there are lots of great books dedicated to these. Many contain recipes featuring nutritious, healthy ingredients. By encouraging them to experiment in the kitchen, you're helping them take control of what they put into their body – which can lead to improved physical and mental well-being.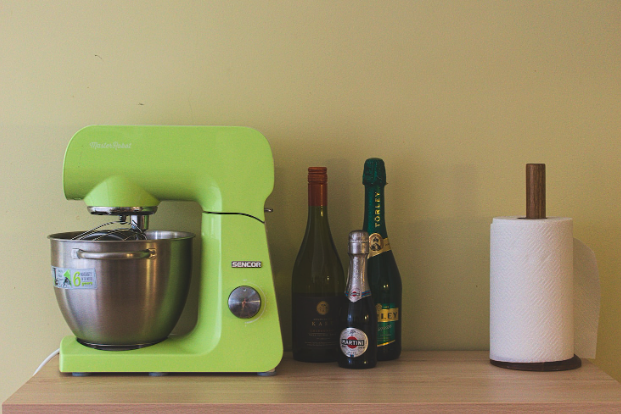 A Kitchen Gadget
These are tools and appliances that can help your friends make delicious meals with ease. They can range from blenders to vegetable choppers to food processors—depending on their needs, and your budget! Not only do they make meal prep faster and easier, but they also open up the door for trying new recipes.
Here's a further list of possible examples:
Electric Pressure Cooker

Air Fryer

Ice Cream Maker

Waffle Iron

Stand Mixer

Rice Cooker
A Fun Present
If your friends are well stocked up with cooking equipment, buy them something funny. A specialty apron with a humorous slogan or custom-made message will definitely bring a smile to their face.
Alternatively, buy them a novelty mug and choose a design that suits their tastes and personality. Don't forget to fill it with some delicious treats as well. There are also websites like Zazzle where you can choose a funny digital image (or a serious one) and have it printed on a wide range of items – including those used in the kitchen.
Cookery Classes
A subscription to some cookery classes would be a great way for your friends to learn how to create different types of food and drinks. They provide hands-on instruction from professional chefs, so your friends will be able to learn the skills quickly and easily.
Whether your friends are interested in baking, making cocktails, or trying out global cuisines, there's sure to be something that suits their interests. There are even virtual cooking classes if your friend would prefer to remain at home. Some subscriptions offer access to exclusive recipes and ingredients. This can be perfect for anyone who loves tinkering around with new and exotic flavors.
Online Food Delivery Services
These offer convenience to people who don't have the time or energy to cook meals from scratch. With a subscription, your friends would be able to get freshly cooked meals delivered straight to their door – saving them both time and effort. Depending on the type of subscription you choose, your friends might be able to get meals tailored specifically to their tastes and dietary requirements.
Some services offer pre-prepared freezer-friendly meals that require very little cooking or preparation. Others provide ingredients pre-measured in exact amounts so that all your friend has to do is follow the recipe and enjoy.
No doubt one or two of these options has inspired you in terms of gifts. With the right thought and consideration, you'll be able to delight your friends. They'll feel loved and appreciated, and encouraged in their appreciation of all things food-related.