The Basics of Kitchen Remodeling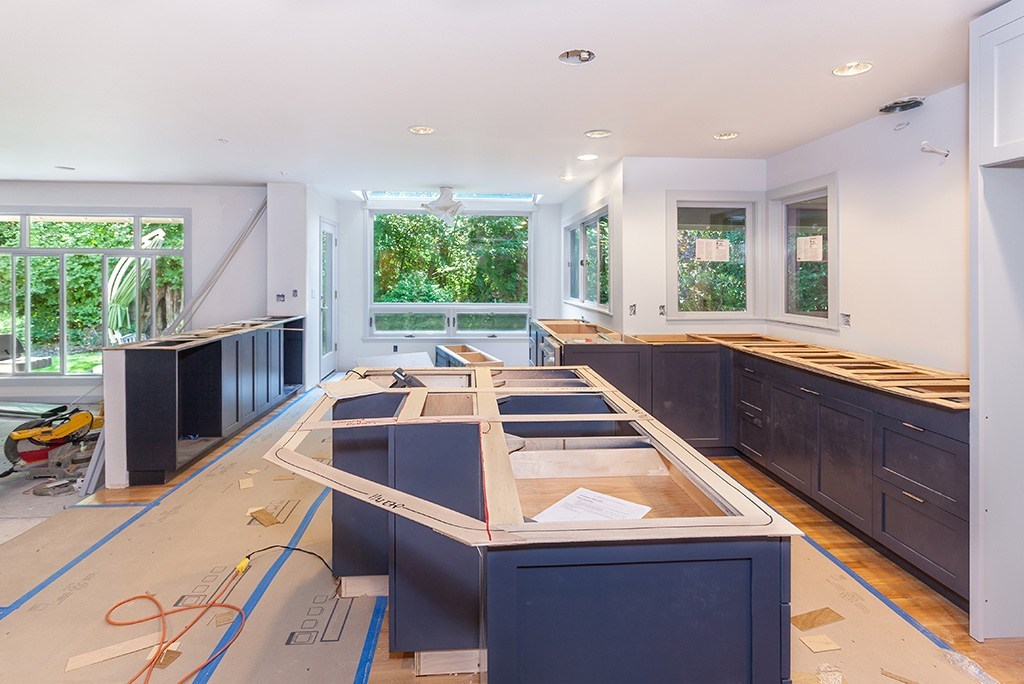 If you are planning a kitchen remodel, you should start by evaluating your existing floor plan!
If you have an outdated layout, you might have to make some changes to improve the flow of your space. You might also consider refinishing your existing cabinets or installing under-cabinet lighting.
Budgeting
If you're considering a Kitchen Remodel, there are several factors you should take into account. These include your income, savings, and the price of materials. Considering how much you'd need to borrow to cover the project's cost would be best. You can do this by refinancing your house or borrowing against your retirement account. The best option is to use low-interest loans, as they will pay less interest over time than an investment account with a higher rate of return.
Once you know the total amount you'll need, you'll be able to choose where to spend your money. For example, one way to save money on cabinetry is to get quartz countertops without replacing the rest of the cabinetry. Another option is to paint the cabinets instead of replacing them. In addition, you can skip the appliance upgrade and focus on the cabinets if you're not looking to spend money on the countertops.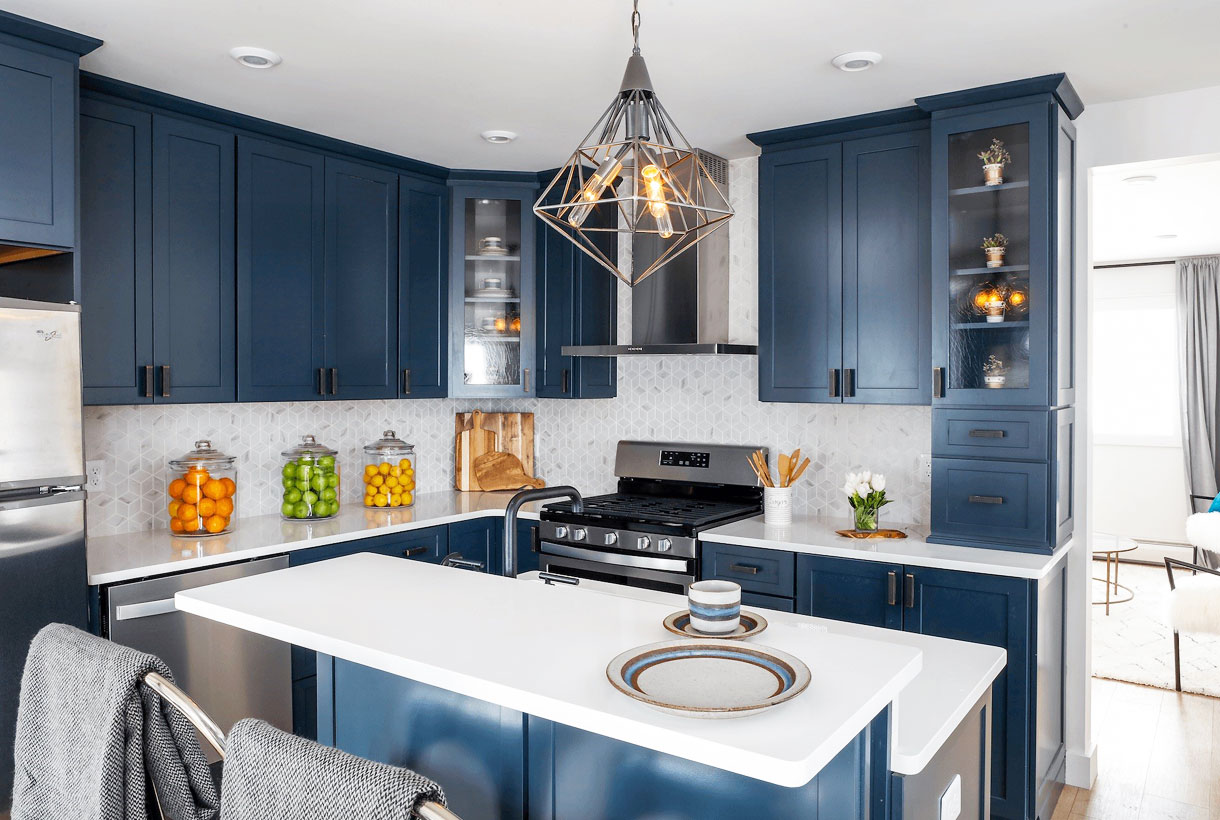 Recessed Ceiling Fixtures
Recessed ceiling fixtures are a great way to illuminate a kitchen. They can help illuminate focal areas such as a fireplace or bookshelf. They can also be used to provide additional light for a kitchen's stovetop. Recessed lights can also be placed under kitchen cabinets to provide additional illumination. Recessed lighting comes in many shapes and styles. Some are flat and smooth, while others have large grooves to catch extra light.
Recessed ceiling lights provide even illumination but can also create shadows below obstacles or other areas. You can place recessed lights around the perimeter of a kitchen, or you can direct them to the edges of a counter or island bar. If you install recessed lights in your kitchen, ensure they fit well with the existing fixtures.
Under-Cabinet Lighting
Under-cabinet lighting can enhance your kitchen's beauty and function. You can choose to install plug-in, battery-operated, or hard-wired fixtures. Hard-wired models plug into an existing socket and can be grouped to provide a consistent light source. Plug-in lights are typically smaller and require no batteries. Plug-in lights are great for older kitchens that still have existing sockets.
There are two basic under-cabinet lights: puck lights and bar lights. Puck lights are battery-powered and stick to surfaces, making them convenient for small areas or those without plugs. Bar lights, on the other hand, are permanent fixtures. They are available in a variety of lengths and can be dimmed.
Refinishing Existing Cabinets
If you want to renovate your kitchen, refinishing existing cabinets is a great way to get a fresh look. However, it is important to consider that this process is time-consuming and logistically challenging, so you may want to consider other options, such as cabinet refacing.
Generally, you can do this yourself, but it is best to hire a professional. It is also important to be sure to protect your kitchen and yourself from the chemicals. First, remove the cabinets from the walls and scrub them thoroughly. After this, allow the wood to dry.
Refinishing existing cabinets is a great option for kitchens with traditional designs. It can add a new look and color to the kitchen. However, it is not suitable for those who are changing the floor plan or location of cabinets. It is also important to note that refinishing requires the cabinets to be in good condition and have no major damage. Otherwise, you will have to replace them.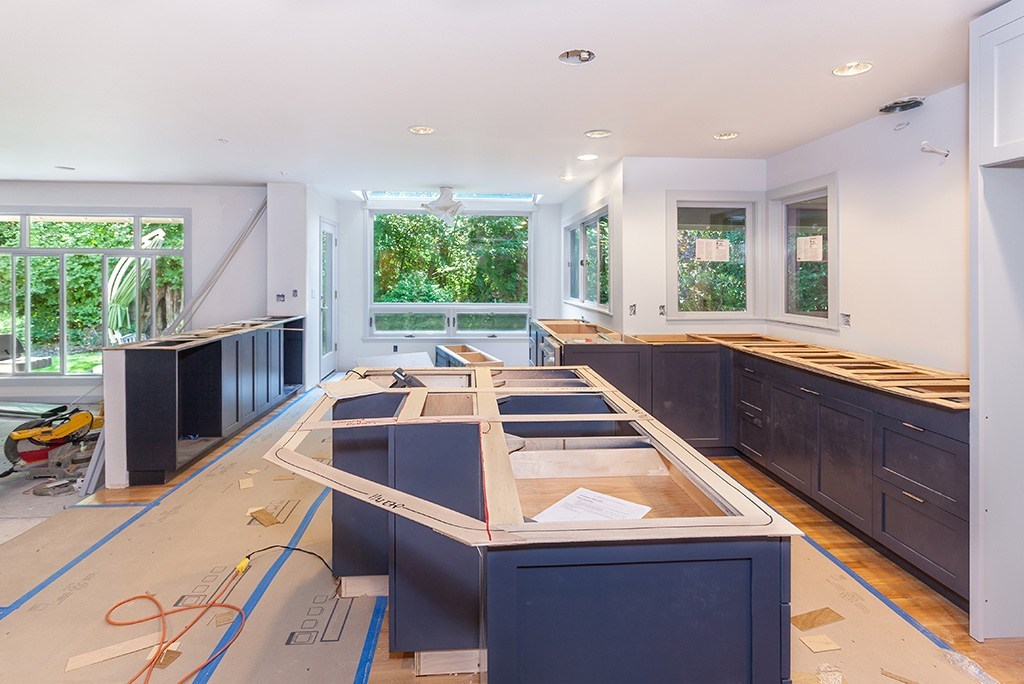 Finding a Licensed Contractor
Choosing a licensed contractor is crucial to completing a kitchen remodel. Not only must they be licensed, but they must also have the proper insurance and licenses for the job. Some states require that a contractor be licensed before working on a residential project. However, it would be best if you did not rely solely on the license or reputation of a contractor to make a final decision. Before hiring a contractor, take your time and research to find the right fit for you.