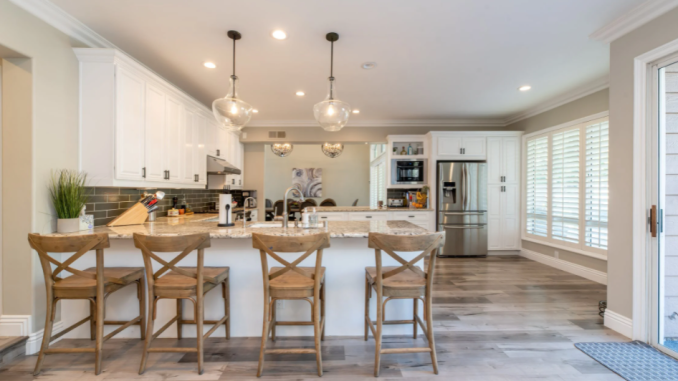 A wise person once eloquently said, "The kitchen is the heart of a home." While renovating their homes, many homeowners are debating whether they should go for a kitchen renovation or not.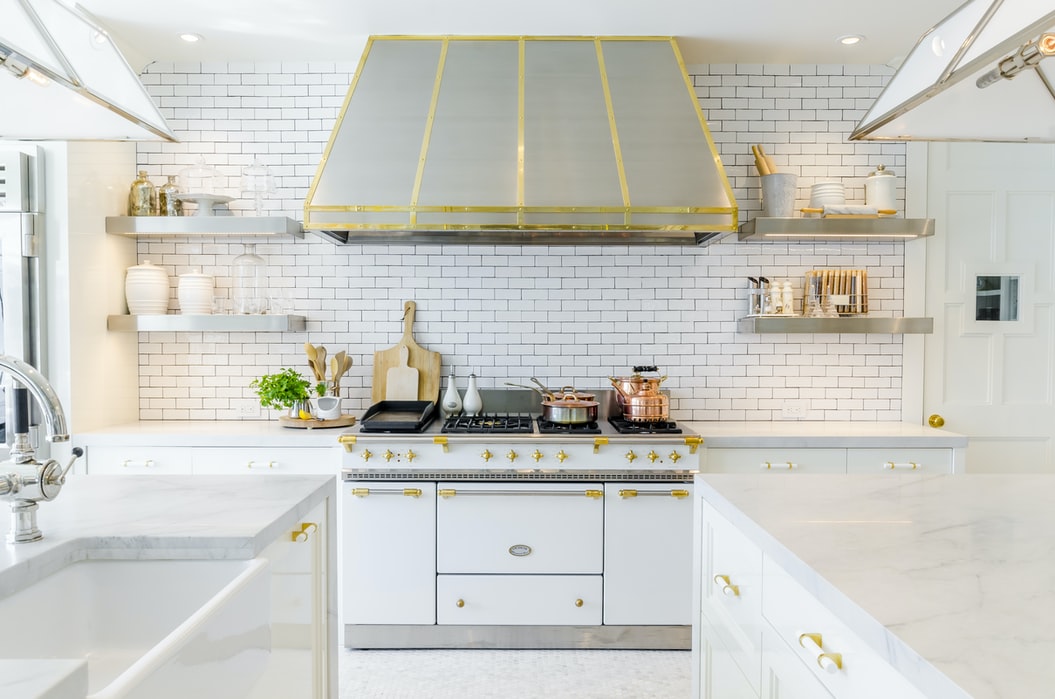 They need to understand that the kitchen is not only a place to cook. It is more than that, and it is a hub where a family comes together and spends quality time together. Such an indispensable part of your home ought to be snug, as well as beautiful. Other than that, a kitchen with an expensive look adds value to your home when selling it.
Both construction and renovation of the kitchen require an ample amount of money. A homemaker always wants to give a brand look to the kitchen in a very cost-effective way. Like using composite decking for your garden can add to the value of your home, upgrading your kitchen is worthwhile but is quite expensive. There is always a need to look up the ideas that make your expenses as minimal as possible. Below are some cost-friendly tricks which will never fail to provide a luxurious look to your kitchen.  
1. Sophisticated cabinets and drawers
The overall look of your kitchen largely depends on the style of cabinets and drawers. Apply different kinds of hardware as it's a very cost-effective way to give a brand new look to your kitchen. It requires labour to change the complete units, so you can change the doors if they are in good condition. Try to choose updated designs for both drawers and cabinets. You should consider carefully when choosing a colour scheme, and it should be  a tasteful theme as you will spend a large proportion of your quality time there. Simply changing knobs and handles for the cabinets and drawers can transform the overall look. Choose stylish and versatile designs for the kitchen cabinets to refresh their look and save money.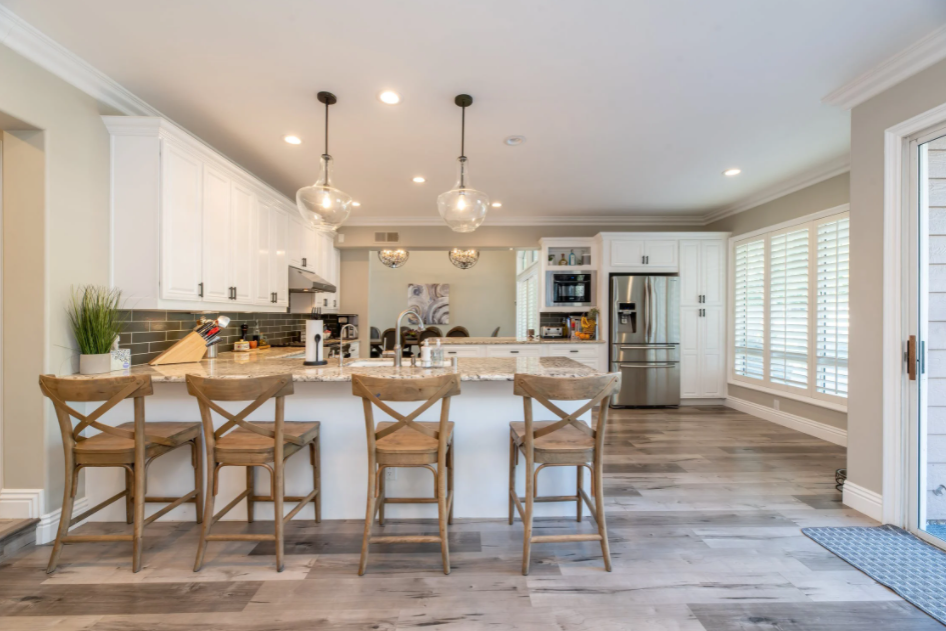 2. Bright lights and perfect fittings
The brightness and placement of lights play a vital role in drastically changing the kitchen's overall look. Lights are essential as they highlight different sections of the room. You should not overlook their quality and positioning. Other than that, lights should have the potential to give a classy look to the kitchen. The best thing about investing in lights is that they affordably provide a good finish. Use LED lights in the ceiling and different colorful lights under the cabinets to give a costly look to your kitchen. Other than using artificial lights, your kitchen should have access to sunlight so that there would be no need to switch on the lights in the daytime.
3. Upgrading Shelves
Mostly, kitchen shelves are made of marble. Wood and granite are also being used. Although using such a tangible substance gives a costly look, there are options to maintain this look without spending a lot of money. Design the kitchen shelves by using various solid materials that are available on the market at affordable rates. Their maintenance is not as back-breaking as wood and marble. There are numerous colors and designs of this composite material. All you need to do is choose these styles consciously to give a fancy look to your kitchen. 
4. Unique faucet and sink
Sinks and taps are not only for dishwashing but can give a fascinating look to the kitchen. A wide variety of sinks are available that are manufactured from different substances. Sinks made of steel are the most frequently used ones. There are sinks made of copper and ceramic that can give a splendid look when employed in the kitchen. In addition, it's crucial to pay heed to the taps utilized in the kitchen. This faucet comes in numerous shapes and styles. Choose the material and color of the faucet wisely, as it should go best with your kitchen's hardware and give an appealing look.  
In a nutshell, it is not always necessary to spend a lot of money to give a high-end look to your kitchen. Being extravagant can be unnecessary and may not always add value to your home. Following these suggestions can enable you to make your kitchen look expensive in an economical manner.