How Good Commercial Catering Equipment Help You Get Good Service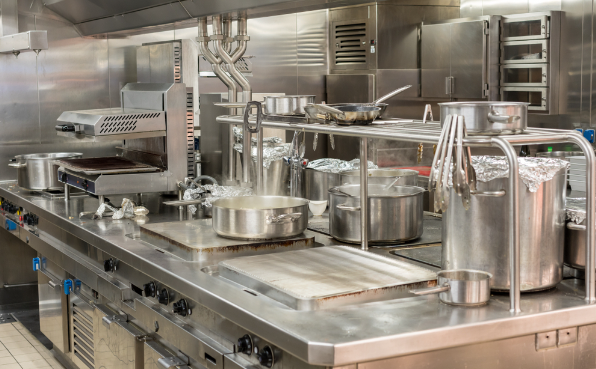 Are you in the catering business? Here is how the right equipment can make a huge difference in your business!
Commercial catering is any catering service that is operated purely to maximise profit.  Making money by providing services in the catering sector is the main business objective here.
With commercial catering, the most important feature is that you have complete control over the service offered, rather than letting a third party make important decisions. You make decisions regarding the venue, food and beverages offered, the theme of the event, etc. You pay the catering professionals directly based on your pre-defined budget. The best caterers are equipped with specialised commercial catering equipment.
Examples of events where the services of commercial caterers might be employed include seminars and conferences, trade shows, a celebration for a wedding or birthday, etc. Usually, commercial caterers are hired for events where the number of guests is large.
Benefits of Hiring A Service That Has Commercial Catering Equipment 
Some of the benefits you'll obtain from hiring a professional commercial catering service are:
Save time: Importantly, by taking care of the catering part of the event, commercial caterers free up your time and energy to concentrate on other parts of the event. Most caterers will also clean up after the event which is otherwise a significant hassle.
Save money: You'll get a cost-effective service in comparison to any DIY attempts since the caterers will have the requisite experience and the best commercial catering equipment to make the job easier.
Diversity of options: Commercial caterers will create elaborate menus to give your guests a sumptuous dining experience. In the same event, they can easily cater to different kinds of choices for non-vegetarians, vegetarians, and vegans. A commercial caterer will ensure that each of your guests finds something they can enjoy.
Attractive presentation and professional set-up: Presentation is an important component of a gourmet dining experience. Commercial caterers possess specialised experience and training in this regard and ensure an attractive and hygienic setup. For business events, a professional appearance is important to impress your clients and/or colleagues.
Tips to Choose the Best Commercial Caterers
Some tips that you should always follow while looking to hire the best caterers who'll be equipped with the appropriate commercial catering equipment are:
Establish your budget: Chalk out a list of what you'll need to spend on the various components of the meal, such as food, drinks, number of staff to be hired, etc. Keep a margin in case you end up going overboard, and then find a catering service willing to work within your budget constraints.
Be clear about your requirements: Make it clear to the caterers what you expect of them. Discuss things like the venue, type of event, number of guests expected, number of items on the menu, style of service provided, etc. Ensure that they'll be able to satisfy these requirements.
Ensure your caterer can accommodate any special needs: Some of your guests might have special needs when it comes to food, such as dietary allergies, are vegan or vegetarian only. Make sure that your caterer will be able to care for these needs. Also, establish with your guests beforehand if they do have any such special needs.
If your caterer is amenable to it, request a tasting of the dishes that you're planning to serve.
Do your research: Obtain references from previous and current clients, and read online reviews.
Conclusion
Hiring a commercial catering service can significantly reduce the hassles of planning any large-scale event. When hiring a service, make sure they fit within your budget, can meet all your requirements, and possess the best commercial catering equipment.