Frugal Furnishing: 6 Ways to Furnish Your New Home on a Budget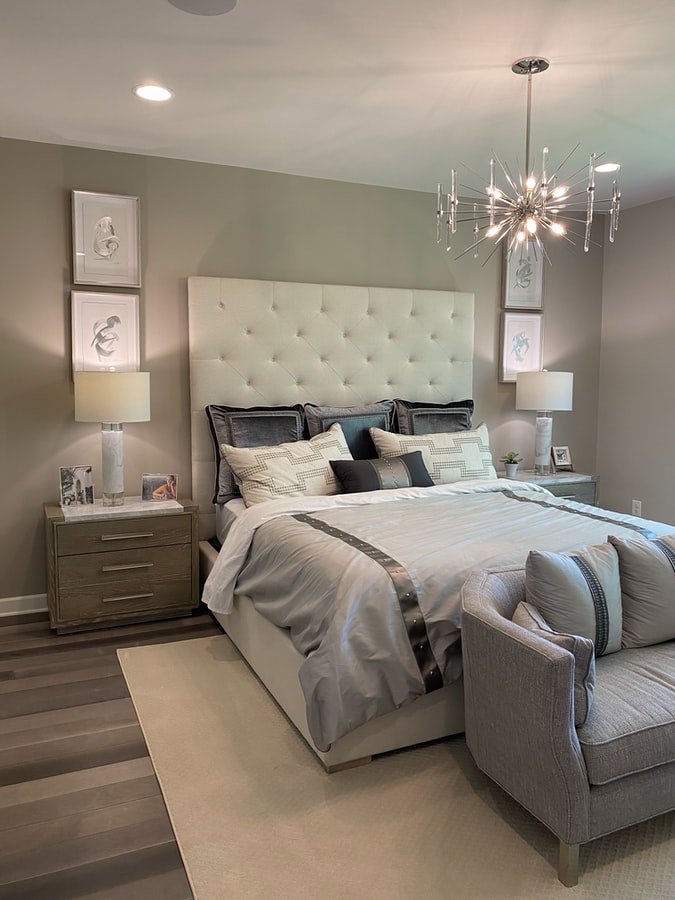 You've just bought a new home, so now you can focus on the fun task of decorating and furnishing your home!
It can seem daunting to furnish an entire house, especially if you are trying to live frugally. With a little creativity, you can make your new home your own and stick to the budget. It's easy to get overwhelmed with the price of furniture and decorations for a new home. In this article, we are going to explore ways to furnish your new home without draining your bank account. 
1. Set a Budget 
Before you start browsing Pinterest for home decorating inspiration, it's important to decide how much money you have to spend to furnish your home. Based on your household expenses, decide on an amount that you are comfortable with spending and stick to it. 
If you can only afford to set aside a certain amount of money each month, plan to break up your furniture and decor purchases on a monthly basis. You can do a room per month or every couple of months. 
Once you complete an area of your home you can move on to the next one on your list. However, if you need to have your home furnished right away and do not want to wait you could look into options like furniture financing or taking out a Line of Credit. With a Line of Credit, you could be approved for the money you need to complete your home decorating and furnishing the same day. Then simply pay off the loan with a manageable payment schedule chosen by you.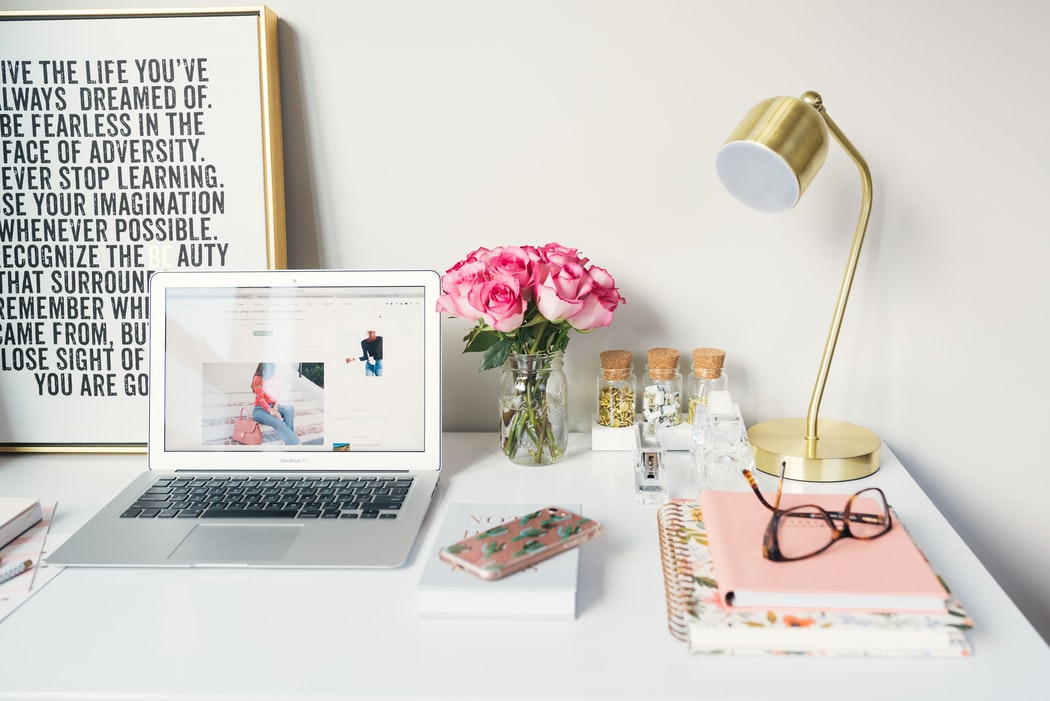 2. Reuse What You Can
If you are moving from an apartment or another home, don't overlook the current furnishings and decorations that you already have. Although you may want to start fresh and redecorate from scratch, there are probably nice pieces that you could use from your current home. 
To give existing pieces of furniture or decorations new life, consider painting them a different color or updating the fabric by reupholstering to give a whole new look to your furniture. For example, paint your solid wood childhood bedroom set a fun color and change out the drawer pulls or put your living room decorations in a guest room to change things up. 
You don't have to use these pieces forever, but it can be a great way to fill in spaces in your home until you can afford to upgrade.
3. Focus on Certain Spaces 
Identify the areas of your home that matter the most to you and use the bulk of your budget in those areas. Often you will want to put the most effort into areas where you will spend the most time like the kitchen, living room, and master bedroom. 
Allow yourself to splurge a little bit on these areas to really make them feel like they represent the vibe you want for your home. Items like a nice bedroom set or a high-quality couch are investment pieces that will last for years to come, so it's not something you're likely to need to buy again anytime soon.
If you focus your energy and money on those important areas, you can cut back on the other areas that matter less. If your new home has several bedrooms or bonus space, there is nothing wrong with leaving some rooms empty if you don't have an immediate use for them.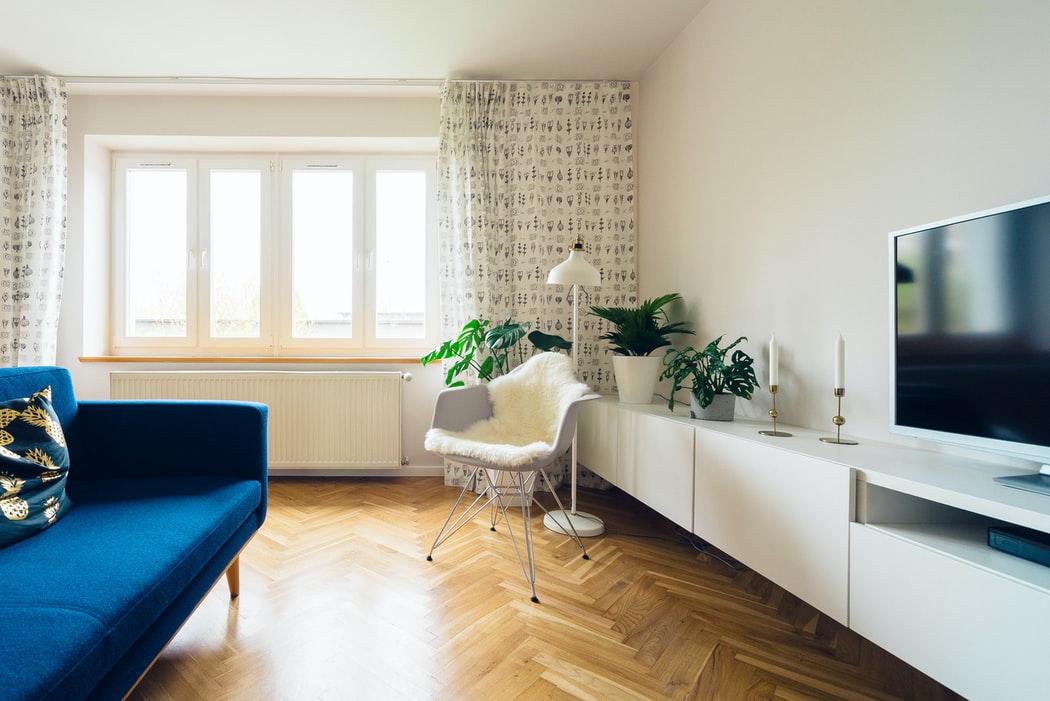 4. Shop Secondhand 
The stigma behind secondhand shopping is rapidly declining with the rise of Facebook Marketplace and thrift store shopping. It's a great way to shop for furniture and home decor too. You can find high-quality pieces that people are selling for a fraction of the price if you look hard enough. 
If you have your eye on a specific piece of furniture or fancy wall art, check out the secondhand market before you buy it new. Oftentimes you can find the exact item you are looking for in new or like-new condition. It may take some time to find the things you want but if you can wait, the savings are worth it. 
In addition to saving a ton of money, another perk of buying items secondhand is that you can usually pick them up locally and take them home that day. You may need a truck or large vehicle to pick up bigger furniture items, but not having to worry about or pay for shipping can help you save money. 
5. Start with The Essentials 
If you are working with a limited budget to furnish your home, prioritize purchasing essential items like furniture, dishes, and kitchenware. These are often the more expensive purchases, but they are things that you should only have to purchase once every few years at most. 
It can be tempting to buy pretty decorations for the walls and nice throw pillows and rugs, but none of those things matter if you don't have a couch to sit on or a kitchen table to eat at. Put a hold on the finishing touches like decorations and nick-nacks until you have your staple items. 
Make a list of everything you need and want for your home and put a star next to the essentials. Start with those items. When you have all the essentials covered, then you can move on to the extra stuff.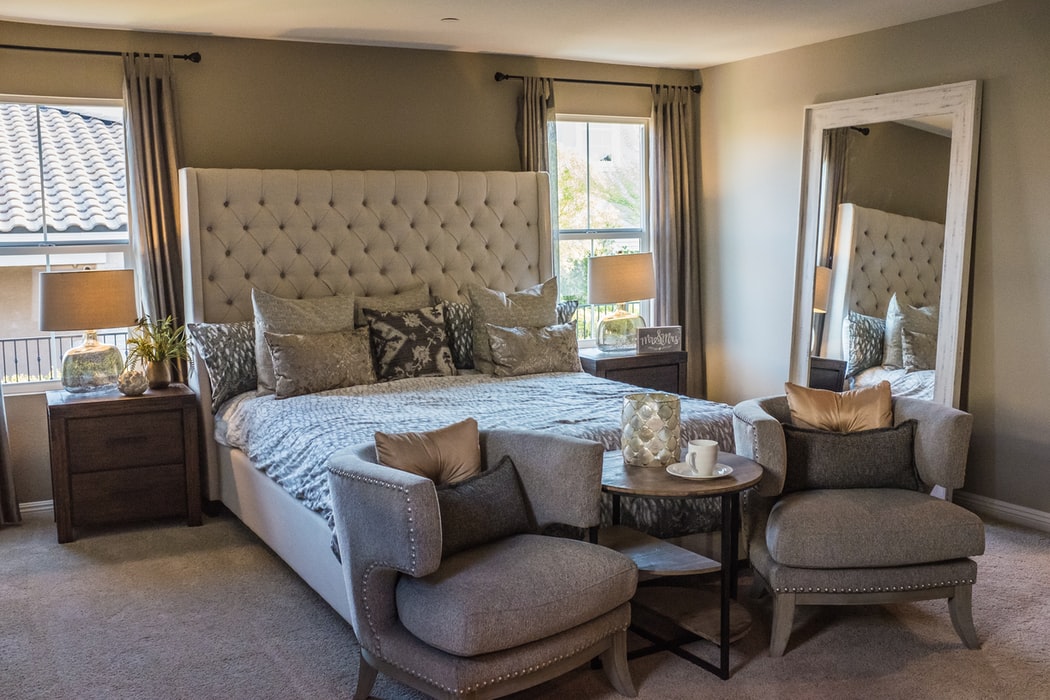 6. Borrow from Friends and Family
You don't have to go out and buy everything right away. You may find that you want to change up the way you furnished a certain room, or you may realize that something you pictured doesn't work in real life. A good way to test things out is to borrow things from friends and family when you can. 
This is very situational and may not be an option for everyone, but it's worth asking. If you have anyone in your circle that has extra furniture like couches, tables, bedroom sets, etc. that they are not currently using, ask if you can borrow it. 
Borrowing items means that you get to furnish the room and see how it looks before committing to the style. You'd be surprised at how often you change your mind once you see it in person. It's better to realize this before you've spent a lot of money on a full room of furniture so you can adjust. 
Even if you do end up loving the style, borrowing means having something to use while you pick out your dream furniture. This is a great strategy if you have your eye on a pricey item that you need to save up for. Don't be afraid to ask!