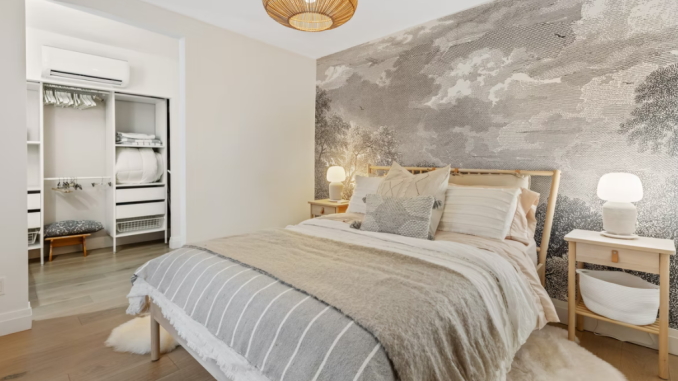 Just purchased a big city apartment? Here are some easy ways to decorate it!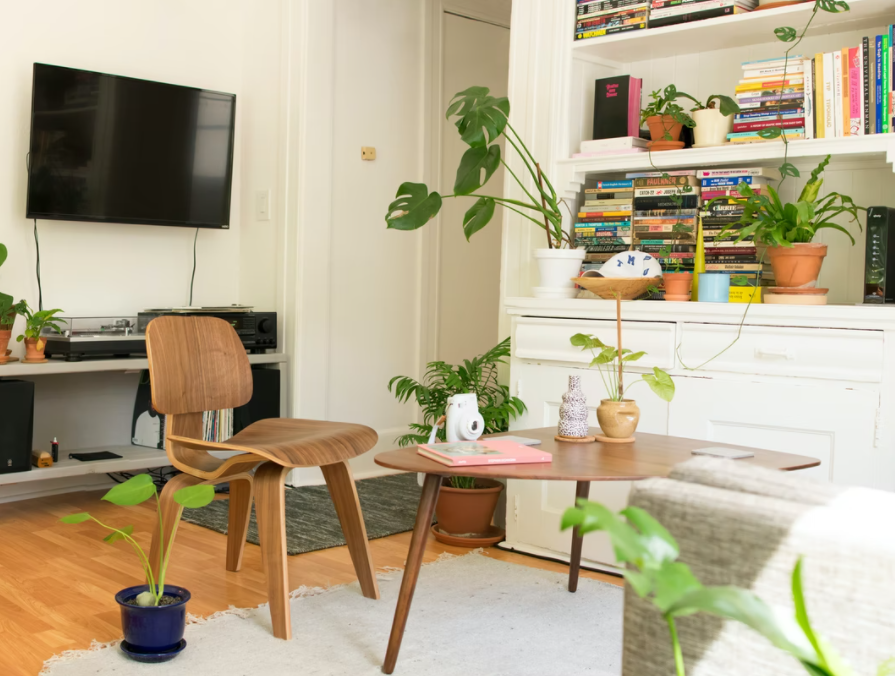 You've just landed yourself a fabulous apartment in the heart of the big smoke, and now it's time to think about buying furniture for it and decide how you will decorate it. Will you opt for a luxurious look? Do you prefer an urban industrial aesthetic, or would you like to give your new pad the look of a 5-star hotel? Here are some decor ideas for a big city apartment.
The Kitchen
Chances are you have already chosen a kitchen if your apartment is brand new, or there is already one installed. Whatever the case, if you want to change the look of the kitchen, here are some ideas of how to do it. A modern apartment looks best with a modern kitchen rather than a wooden shaker-style one found in a quaint country cottage. Think high gloss, handleless units in grey, black and white shades with chrome finishings.
Countertops should be sleek, smooth, and shiny like the walls of a futuristic spaceship. Materials such as granite, quartz, and silestone look amazing with modern cabinets as well as being a beautiful focal point in your kitchen.
To match the space-age cabinetry, choose some high-tech kitchen appliances such as a steam oven, built-in coffee maker, wine cooler, induction hob, and pop-up extractor fan. Accessorize with shimmering low-level pendant lights and stainless steel small appliances such as a kettle, toaster, and food processor. For inspiration, visit a contemporary furniture store in Chicago or New York that specializes in products for inner-city apartment living.
The Lounge
You probably bought the apartment for the floor-to-ceiling windows with spectacular views across the city. These views will be the focal point of your lounge room, so it would make sense to keep the room minimalistic in decor so as not to detract from the scenery outside. Keep the color palette for the living room limited. Opt for two or three neutral tones or stick to monochrome and use accessories such as cushions and artwork to give colored accents. A dark leather sectional sofa with a chaise would look stylish as well as be comfortable, as would a couple of iconic Eames armchairs fashioned from oak and black leather.
A low-level square coffee table looks great with modern sofas. Look for one made from dark wood such as walnut for a sleek contemporary look. Line the walls with wooden or chrome bookcases or a sideboard in black or white gloss laminated wood to add to the image.
Accessories such as table lamps, vases, ceiling lights, and ornaments will complete the look. For a high-end hotel image, shop for chrome lamp bases molded into abstract shapes, tall, slim and sleek vases, and artistic sculptures. Always opt for expensive-looking items in leather, chrome, glass, polished metal, and crystal.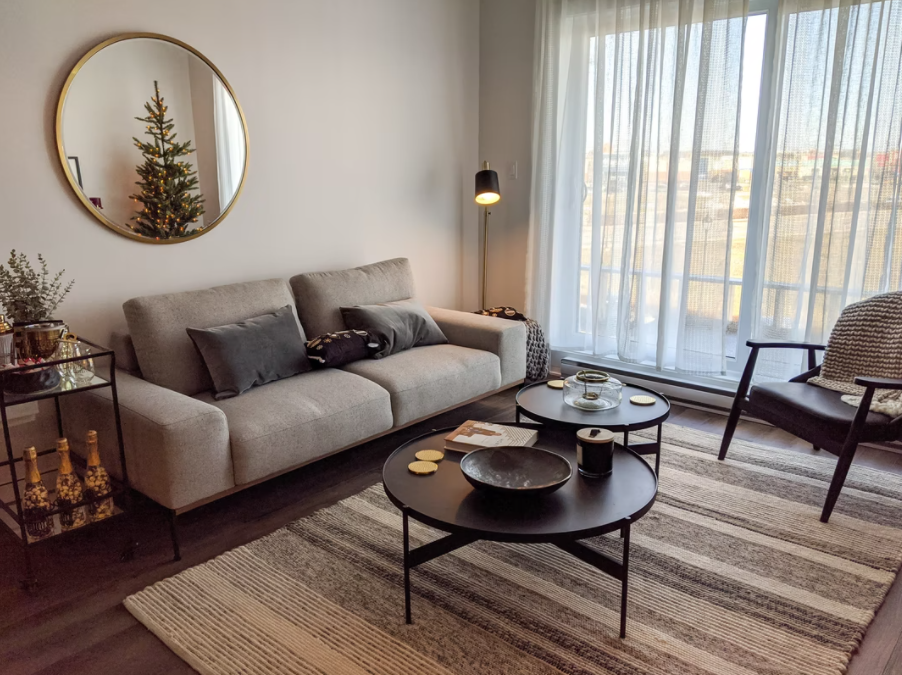 The Dining Room
If your apartment has a dining area or a separate dining room, you can make it a luxurious place in which to wine, dine and entertain friends in style. Choose a large table in dark smokey glass and surround it with beautifully shaped leather or metal dining chairs.
Store tableware and beverages in a stylish cabinet with a glass front and chrome detailing. Display exquisite crystal wine goblets and champagne glasses in the cupboard. Install a chandelier above the table that will catch the light and propel it around the room.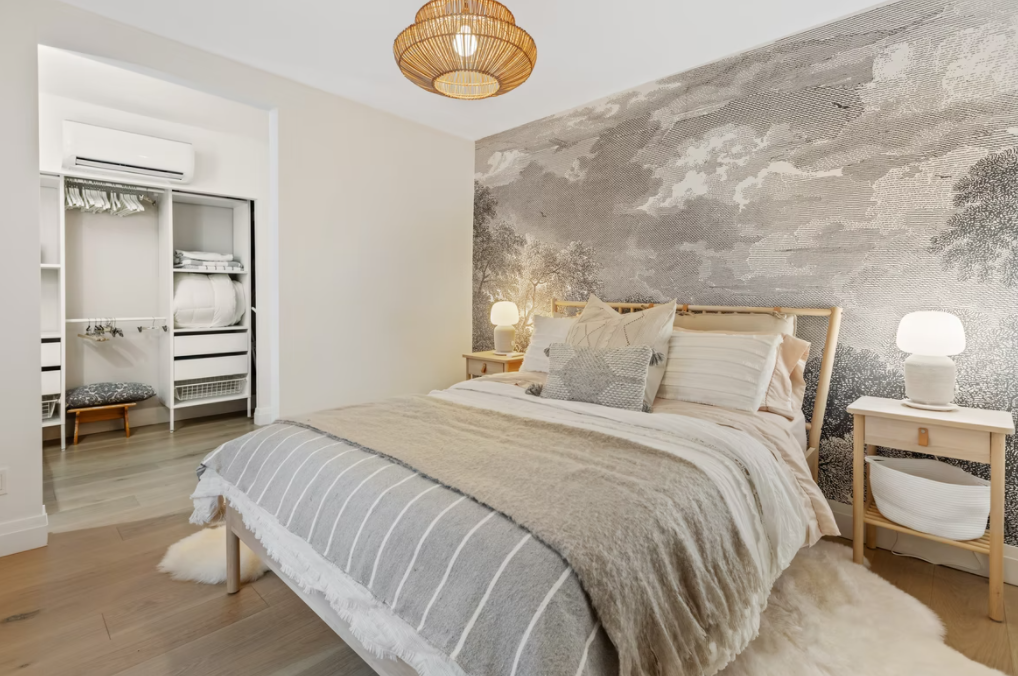 The Bedroom
A comfortable bed is one of the most important purchases you will make, so ensure you get the right one for your needs. A modern apartment bedroom looks fabulous furnished with a low-level bed flanked by a dark leather or suede headboard and dressed with crisp, clean Egyptian cotton sheets with a thread count of 600. The lighting in a bedroom should be soft, flattering, and romantic, so install a dimmer on your ceiling light or just use table lamps – one on each side of the bed.
If you have a window with amazing views and don't want to obstruct it, dress the windows with modern slim vertical blinds that don't conceal any of the views when fully open. If you treasure your privacy or don't appreciate early morning sunshine, you hang some curtains in the bedroom. Heavy curtains like those used in hotel rooms will give a high-class look to the room. Go for thick, luxurious fabrics such as velvet and brocade in dark shades with gold or silver embroidery.
Let your imagination run wild when furnishing your apartment. Remember, there is no right and wrong, so if you like something, go for it.