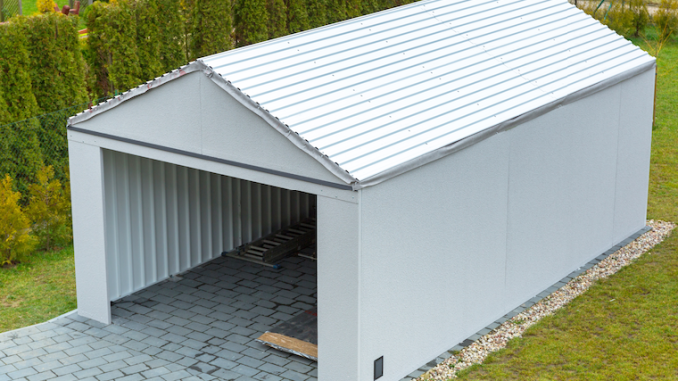 Metal garages are said to be one of the most popular options out there when it comes to storage buildings!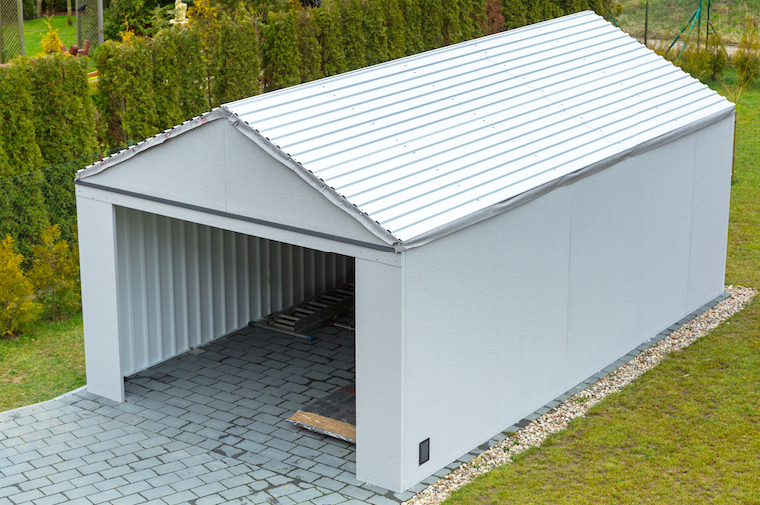 They're generally considered as one of the best picks for garages because of the numerous advantages the main material used on them, which is metal, has to offer. Since metal is lightweight, affordable, and easy to fix, builders regard it as a viable choice for those on a tight budget. Efficiency-wise, it's top-flight because it's low maintenance, withstands extreme temperatures, and shows good resistivity against rust, stains, and the like.
Finding a suitable choice for your property amongst all of the metal garages available in the market can be tricky. Versatility and durability are certain qualities that you should prioritize if you want to have a long-lasting and highly functional metal garage. Nevertheless, keep note that there's a specific option to suit a particular need for everyone to discover.
Considering the following can help you select the best metal garage for your property. Have a look below to gain more ideas and insight regarding the matter.
1. Identify The Primary Purpose Of Your Garage
Metal garages can serve many purposes such as a car park, storage area, and a workstation. You must identify the intention of your garage before building one. Doing so will help you land on the best metal garage option.
Considering the following points will help you determine what metal garage fits your needs.
How much space do you need? How many cars will you park in it? Asking yourself the aforementioned questions will help you pick the right size of your metal garage for a start.
Square or rectangular garages are generally considered ideal for maximizing the space of your property.
It's best to know if you intend to work in your metal garage during the extreme cold and hot seasons. By doing this, you'll learn how much insulation is required to keep you using your metal garage amidst the unforgiving weather.
If you intend to use your metal garage as a workstation, several power plugs are needed to cater to your electrical equipment. Having a separate power transformer can also be beneficial.
2. Set A Budget
Though metal garages are considered one of the cheapest options you can opt for, it's still necessary to know how much you can spend on one in doing your home improvement project.
In setting aside a working budget as the next step, calculate and include every possible expense from the metal garage's door to the finishing paint. It makes financial sense to check on how much funds you can shell out so that you'll know the specifics of your metal building and not run out of cash while the construction is ongoing.
The total cost will vary depending on the size of your metal garage, your supplier's material price, and labor. Simply put, a small metal carport will cost way cheaper compared to a multi-level carport. Therefore, it's best to shop around first and determine how to maximize your budget by comparing the packages different companies can offer.

3. Consider The Location Of Your Garage
These are essential questions to ask yourself before building your metal storage.
Where do you want to build your metal garage?
Do you like it set in your yard or attached to the side of your home?
How much space do you want around it?
It'd be a big help if you first identify which area of your lot will your metal garage get erected. Though metal buildings are known for their easy-to-build feature, disassembling them to move them to another spot can be a big hassle and is a waste of time and effort. Hence, it's recommended to plan where to put it up ahead of time and finalize it.
4. Think Of The Extra Features You'd Like To Incorporate
Though they're called extras, complimentary features are believed to be necessary for the efficiency of your metal garage. Extras such as the following will upgrade and improve the durability and efficiency of your building:
Downspouts and gutters are pipes attached from the ends of the roof to the ground to clear debris and divert water away from the building.
Overhangs and awnings are supplemental roof cover made with waterproof fabric. They provide protection from both the sun and rain. Also, they're beneficial for your exterior coatings as the sunlight's ultraviolet (UV) rays can be very damaging and cause your paint to crack and peel.
5. Choose A Reputable Contractor
It's regarded that many metal garages can quickly be built and assembled in less than a week. That's why some handy people chose to make it themselves. Some even attempt to create their own by solely depending on manuals about constructing a garage on the web yet end up failing at it miserably.
If you want to look for professional help, you need to look for reliable contractors to successfully complete the metal garages and other fixings on your behalf. Comb through site reviews and ask around neighbors, friends, or colleagues at work for their insights.
Conclusion 
Metal garages are one of the best options for storage buildings members of the public can enjoy. Budget-wise, it's at the head of the line due to its affordability and low-maintenance features. Considering the above mentioned steps will help you have the best metal garage that'll meet your needs, complement your property, and work on your budget.