9 Tips for Making Your Bedroom Into a Soothing Sanctuary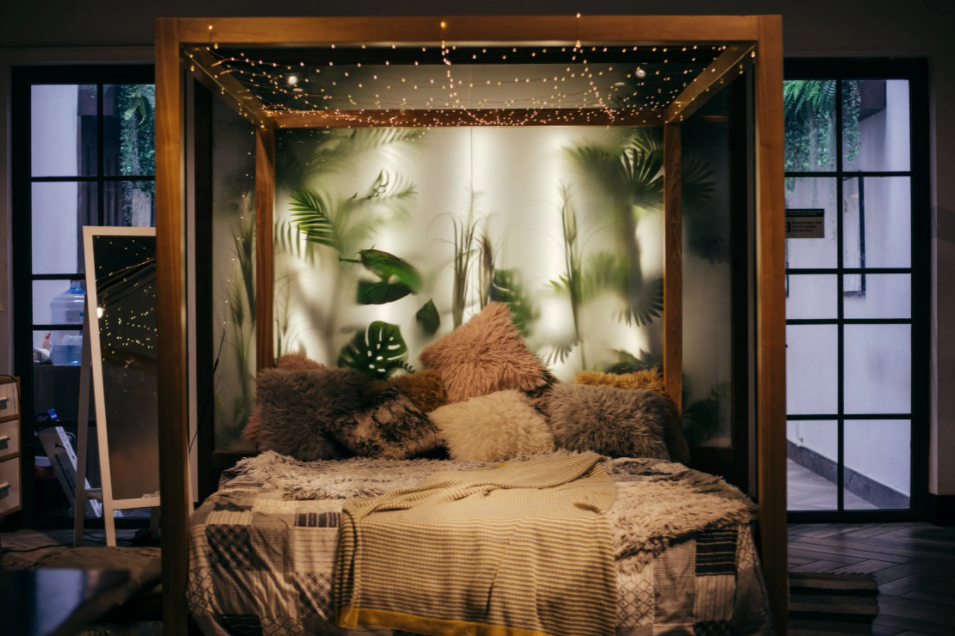 We all need sanctuaries away from the demands on the world. Your bedroom can be a calm and inviting place where you relax and recharge!
Add these details to make the place you sleep a peaceful and reinvigorating sanctuary.
1. Add a soft and cozy base layer
A soft and plush shag rug cushions and warms your feet and instantly makes the room feel luxurious. Consider a warm and soothing color or a calm neutral like gray. Even if you already have carpeting in your bedroom, a throw run or two can be a good choice. Rugs help break up the space and create cozy zones in the room.
2. Splurge on linens and pillows
You spend a third of your life in bed, so make those hours wonderful. Modern innovations mean that you don't have to choose between luxury and sustainable bedding. Gel memory foam pillows offer comfort and support. If you like to read in bed, consider adding a wedge pillow to turn your bedroom into a cozy reading nook.
3. Think about your lighting
When choosing lighting for your room, pick warm bulbs over cool. Warm light looks like the natural sunlight that comes later in the day. It primes us for winding down and getting ready for bed. Cool lights wake us up and make us alert and energetic. For this reason, you should be exposed to as little cool, blue light as possible in the latter part of the day. Add light from more than one source so that you can choose how bright you want the room to be. Wall sconces, bedside table lamps and hanging lights all can add a glow without being harsh or overwhelming.
4. Choose a nightstand with enough space
The area near your bed should be calm and uncluttered. But, you'll still want a space where you can keep a book, your glasses, and a glass of water for hydration.
A nightstand with a drawer allows you to keep clutter out of the way while still having what you need accessible. Consider picking a nightstand that is a couple of inches taller than your mattress. The extra height reduces the chances of accidentally knocking things down during the night.
5. Add a light and inviting scent
In 2009, researchers learned that teenagers who received aromatherapy had lower stress levels than those in a placebo group. Keep a scented candle, incense, room spray, or fragrance wicks in the room. Having a scent that you specifically associate with your restful bedroom can help you relax more readily at the end of a demanding day.
6. Swap out your current headboard for a padded one
Plush upholstered headboards support your back and make your bed feel like an especially indulgent space. There are headboards available in a range of styles and colors at all different price points. Adding this touch can make a dramatic change to the room for little investment.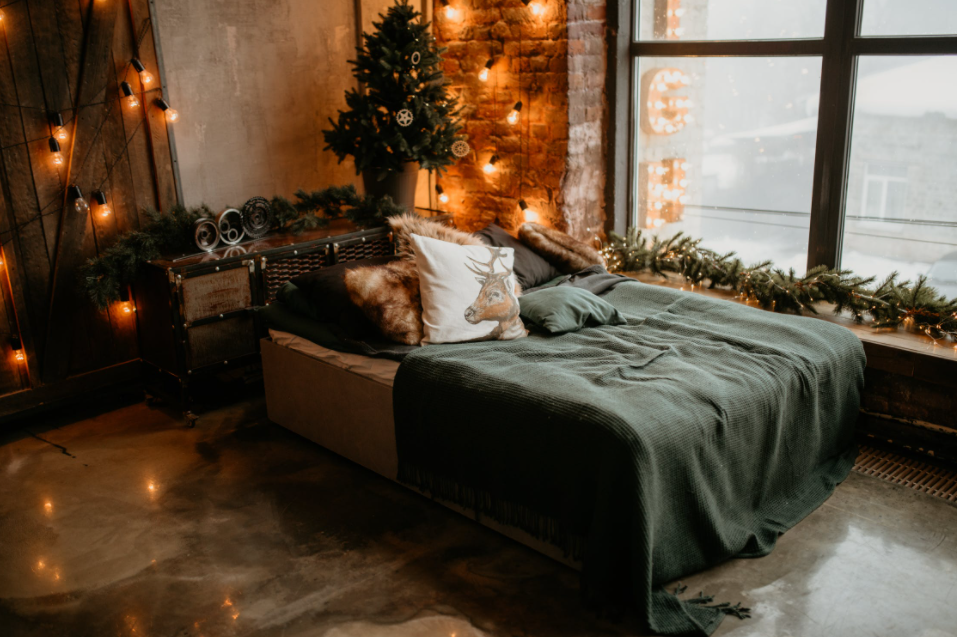 7. Go for some minimalism
Go through your bedroom and figure out what can be stashed away. If you usually have a lot of knick knacks on surfaces, consider paring down your collection to two or three. Put jewelry, accessories, and beauty tools out of sight until needed. Many of us have "convenience clutter" made up of items we use every day. Instead of leaving these out, put them in closed cases that are still easily accessible. One of my favorite stores to purchase bedroom furniture is HomeBuffet. Take a look at the bedroom vanities at HomeBuffet and you will definitely find a piece of furniture that will compliment your existing bedroom decor and serve as excellent storage space. Your space will be calmer and more relaxing when you have less visual clutter to deal with.
8. Choose restful window coverings
Even if you rent, you can still add some luxury to your bedroom with plush window coverings. Consider a combination of sheers and blackout curtains so you can control the amount of light that gets in. Sheers allow soothing natural light when it's wanted. Blackout curtains mean that even midday naps can be taken in restful, full darkness.
9. Add some greenery
Living plants make a room feel lush, inviting, and fresh. Have a brown thumb? Opt for hard-to-kill options like pothos or snake plants. There are hardy options available at every price point. Or, if you want things even simpler, consider an artificial plant. Silk houseplants are more realistic looking than ever. You'll be the only one who knows it's fake.
It only requires small changes to make a big difference in your bedroom. A little attention to this private space will make it the sanctuary you need at the end of every day!