Future Travel Hotspots To Invest In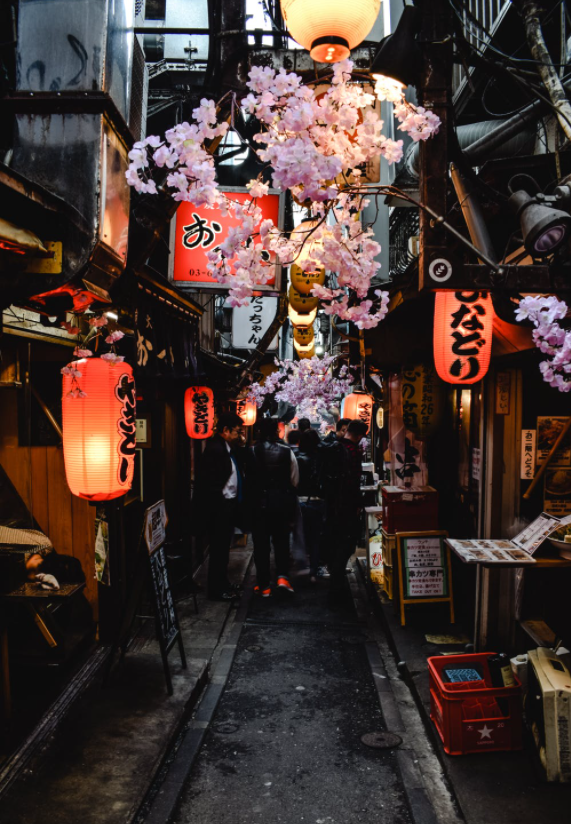 It goes without saying that the COVID-19 pandemic has changed the world and, in particular, the tourism and travel industry!
But as things slowly begin to return to normal, people are once again able to move around and start travelling again. This is great news, not just for those who love to travel, but for the economy too. This has also seen a huge rise in people looking at alternative holidays and ways to travel. Especially with some countries hit worse by the pandemic than others. What's more, people are increasingly choosing to go local or spend their money on self-catered holiday rentals rather than going abroad to a hotel. With so much going on right now, you might be considering how you can invest your money sensibly without being impacted further by the pandemic. Well, this guide can help. Below, MyBaggage.com has pulled together a list of eight travel hotspots that you should invest in this year.
1. Mexico
Mexico's Minister of Economy has revealed that Mexico will be more attractive in terms of business investment than lots of other countries once the pandemic is over. This could make it the ideal place to invest right now. This is because the country has been immersed in attracting more companies from around the world over the last few years, even before the pandemic. But more than this, Mexico has always been a popular place for holidays. So if you're considering investing in the tourist industry, this can also be a wise place for your money. Perhaps try to avoid the usual tourist traps such as Cancun, Cabo, or Tulum and opt for places like Mexico City or Oaxaca instead.
2. Thailand
Thailand has had some of the leading regional and global COVID-19 responses. This means it's likely to gain in competitiveness after the crisis is over, as travellers will feel safer going there. Not only this, but it remains one of the cheapest holiday destinations, with some of the most beautiful cities and beaches in the world. This makes now the perfect time to invest in the tourism industry. In particular, self-catering holiday rentals are only going to grow in demand over the coming years.
3. Vietnam
Much like Thailand, Vietnam was praised for its excellent COVID-19 response and will likely be seen as one of the safer destinations to travel to in the next few years. This means it will only increase in popularity. Plus, their quick reaction and great response to the virus meant they were able to minimise the economic damage. Therefore, it is set to be one of the fastest-growing economies as we emerge from the pandemic. Plus, it is amongst the cheapest Asian countries, so it has been a hugely popular destination with travellers for decades. So again, investing in the tourist industry now could stand you in good stead in years to come.
4. Indonesia
Before the pandemic, Indonesia's economy was thriving and it's looking like this will be the case once they bounce back from the initial shockwaves of the virus. Because of this, it could be a great destination to invest in this year. Not only this, but this is another destination that is favourable amongst backpackers and keen travellers. And these are the people that are going to be desperate to get back out and see the world. So why not capitalise on this by investing in this beautiful nation?
5. Japan
Japan has been relatively successful at controlling the virus, and this could be because, as a nation, they already had a strong history of cleanliness and hygienic systems in place. But in terms of investment, this is going to be a popular place from 2021 onwards for a number of reasons. Firstly, the 2021 Tokyo Olympics is currently set to continue, which will bring tourism and demand to the country. But more than this, Japan has been a top destination for investment and travel for a while now thanks to its cultural and natural assets.
6. The United Kingdom
It might not be one of the cheapest places to invest or holiday, but with good reason. The UK has been rolling out vaccines at an impressive rate in a bid to manage the COVID-19 pandemic. As such, people are now travelling more freely within the country. This means that staycations have soared in popularity this year, with some holiday homes and resorts booked out for weeks on end. This means, if you've got the capital, investing in the tourism industry in the UK right now, especially in vacation rentals, can be big money.
7. Singapore
Singapore is known worldwide for being a great place to live as an ex-pat. More than this, it is a popular destination for investors and entrepreneurs looking to expand into Asia. It is a fairly competitive place as it is, and this looks set to continue as people plan and book more luxurious getaways. And if you're hoping to set up business there, the nation is a leader in technology and therefore a hub for lots of important companies.
8. Croatia
Croatia has seen a very stable economy over the last few years, despite a brief slow down as a result of the pandemic. Thanks to its entrepreneurial and innovative population, this is an ideal place for investors right now. In fact, existing investors are very optimistic about the progressive environment in Croatia. Not to mention it is a wonderful holiday destination with lots of opportunities to take advantage of the tourism industry. In particular, hospitality investment could be the way forward.
Are you going to make an investment this year?
So if you're looking to do something fun and/or smart with your money, there are lots of exciting investment opportunities out there right now. Even despite many being wary of the ongoing pandemic, there are plenty of people out there looking to travel at the earliest possible time.
This means that the tourism industry across the globe is likely to see a huge spike once the virus is under control. But in particular, the destinations we've highlighted. So, get ahead of the crowd and get investing today.