Spruce up Your Home this Summer with Beautiful Wallpaper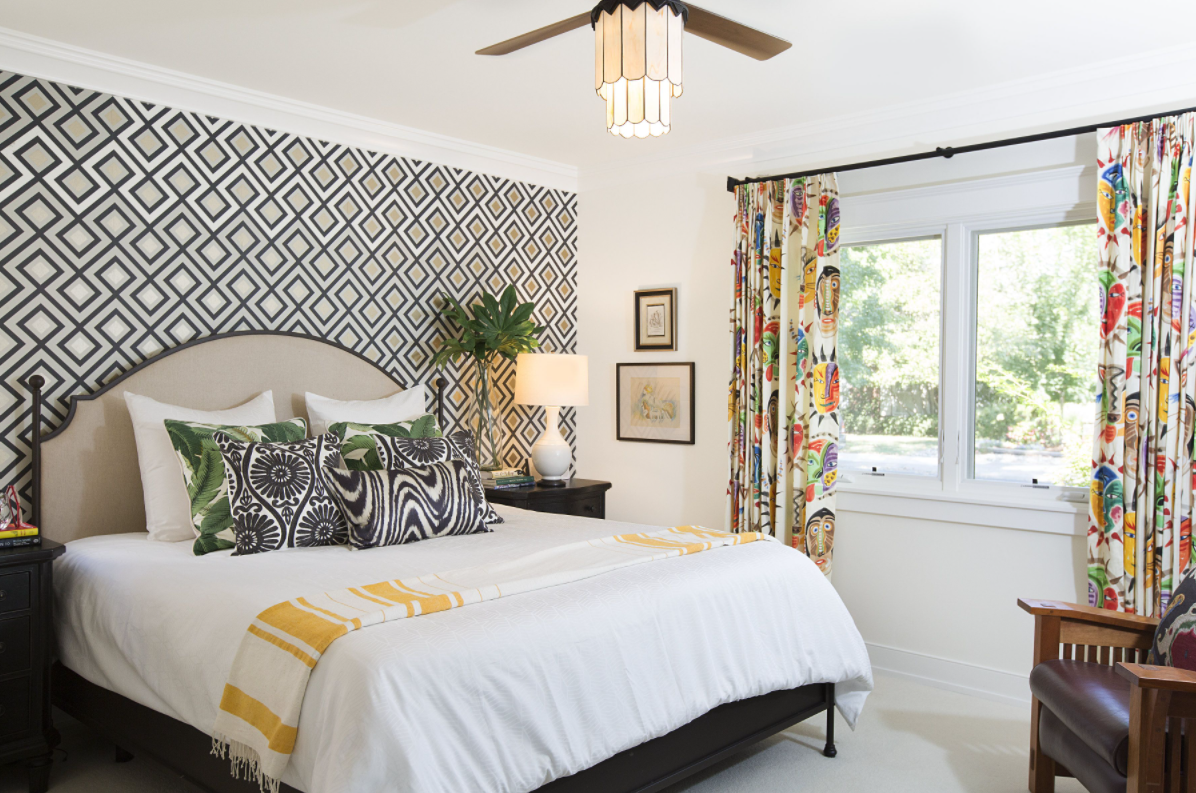 Wallpaper is no longer a trend of the past, designers today are obsessing over some of the gorgeous wallpaper designs on the market today. Make your home come to life with some of these creative wallpaper ideas!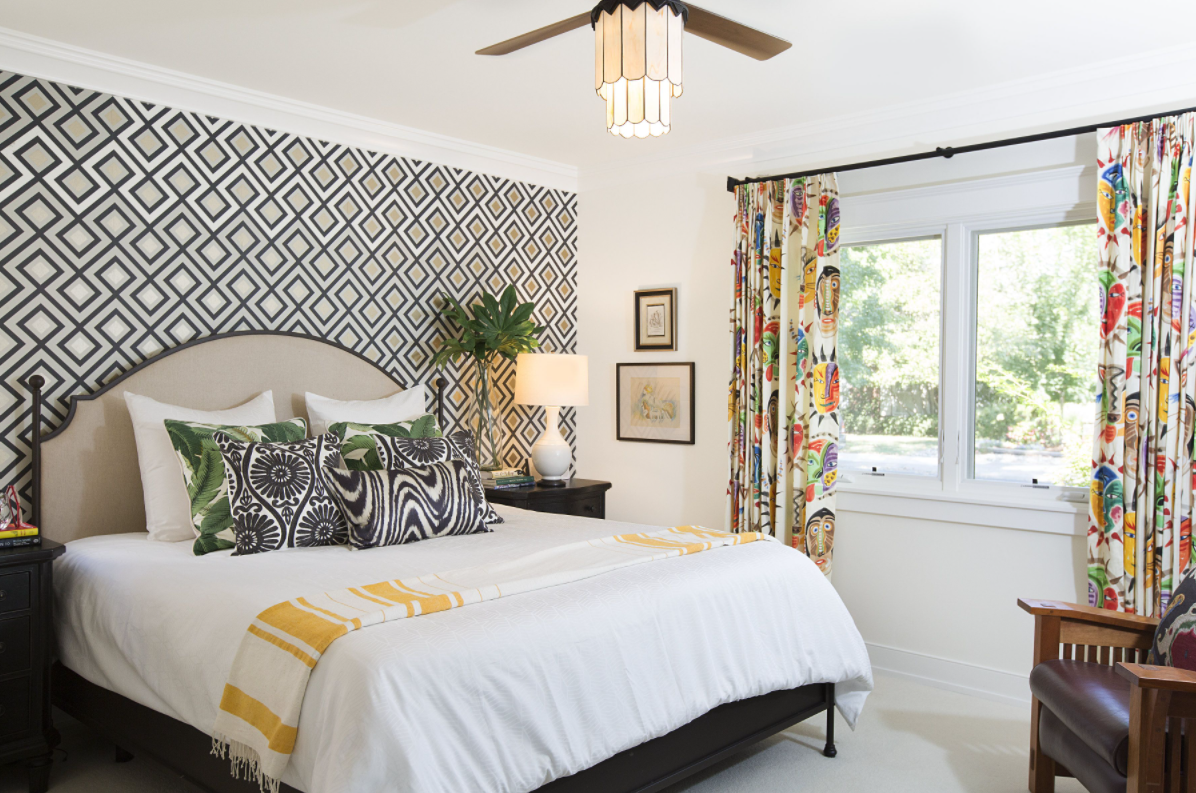 Decorating your home with wallpaper is one of the easiest design ideas that can create a huge design impact, is affordable, and is also very DIY-able. There are so many different ways you can decorate your home with wallpaper, and we are going to name a few of the most popular ways that homeowners around the globe are sprucing up their homes for a new summer season. Keep reading!
Create a Feature Wall
If you are afraid of making too much of a design statement in a room, using one wall in your room as a feature wall to host a beautiful wallpaper is a simple way to make a stylish impact. Choose one of your favorite wallpapers and use one main wall to apply it to. When we mean main wall, we mean a wall that is a focal point in your space. This could be a wall with a beautiful fireplace or a wall where your television unit is. You want to make this wall the main focal point when someone walks into a room. Your goal is for them to gravitate towards this space, and make the statement wall the center of the room. You can keep your other walls white, or you can choose a hue in the wallpaper and paint the walls that color. This will make your wallpaper seamlessly blend in with the rest of your room. We told you decorating with wallpaper was easy, wasn't it?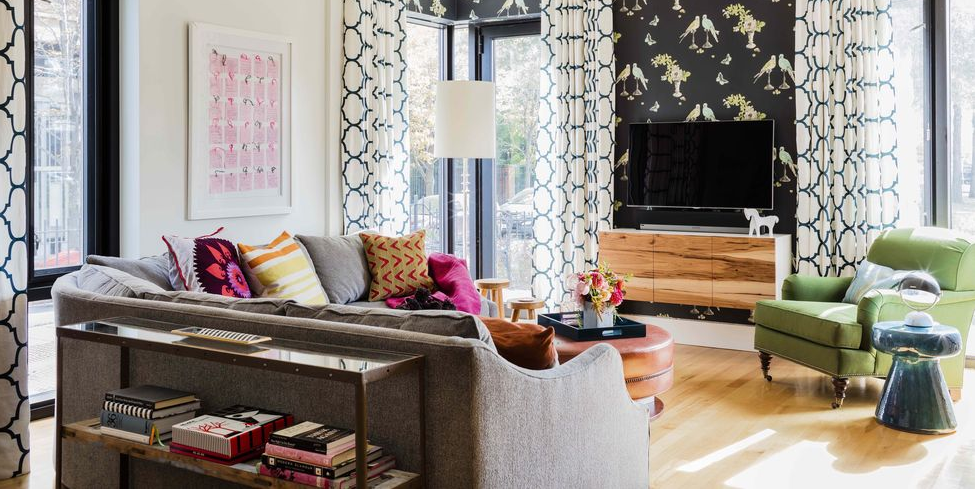 Apply Wallpaper to Shelving
If you have some nice wall shelves or even bookshelves that you would like to liven up a bit, there is no better way to do it than with wallpaper. All you need to do is remove the shelves or even the back of your bookshelf and apply your favorite wallpaper to them. Then, reassemble your bookshelf or shelving unit and you'll have a nice pop of wallpaper peeking behind your books that will add some color and interest to your space! Thinking creatively is one of the best ways to make your home unique, interesting, inviting, and Architectural Digest worthy! We are positive you will love the look of your new shelves once you've applied your favorite wallpaper to them.
Custom Wallpaper
There is no better way to make a house a home than with a custom wallpaper with photos of your family! Custom wallpaper is becoming a huge hit this year as more and more homeowners are looking for ways to give their home a personalized touch with photos of their family and pets being used as their wallpaper. Designing your own wallpaper or wall mural is the perfect way to make memories last forever. How about a beautiful photo of your wedding plastered onto your wall, or a cute photo of your children as a focal point in your family room? The options are endless!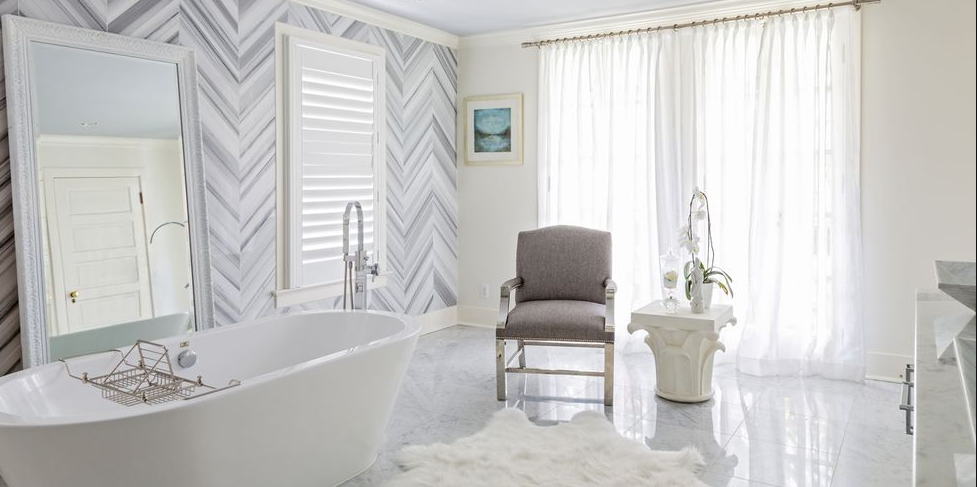 Wallpaper a Powder Room
Small spaces are great opportunities to try out a wallpaper that you might not have the courage to try out in a large space. Choose a small powder room in your home and go all out with one of the most beautiful wallpapers you can find. How about that banana leaf wallpaper or the geometric wallpaper you would love to have in your home but don't have the guts to do it? Apply it to your powder room and make this space a nice jewel in your home that you will be proud of. We are sure it will be your most favorite room in your home and your guests will end up loving it!
So what are you waiting for? Liven up your home for the summer season with wallpaper, we are sure you won't regret it!