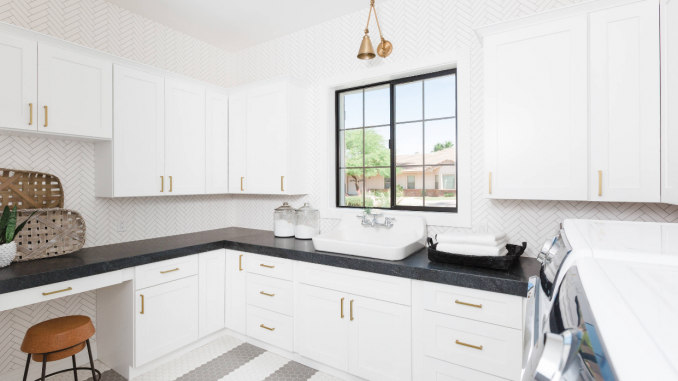 The most exciting room in the home is never going to be viewed as the laundry. In fact, this is the room many people like least because of the jobs involved in it!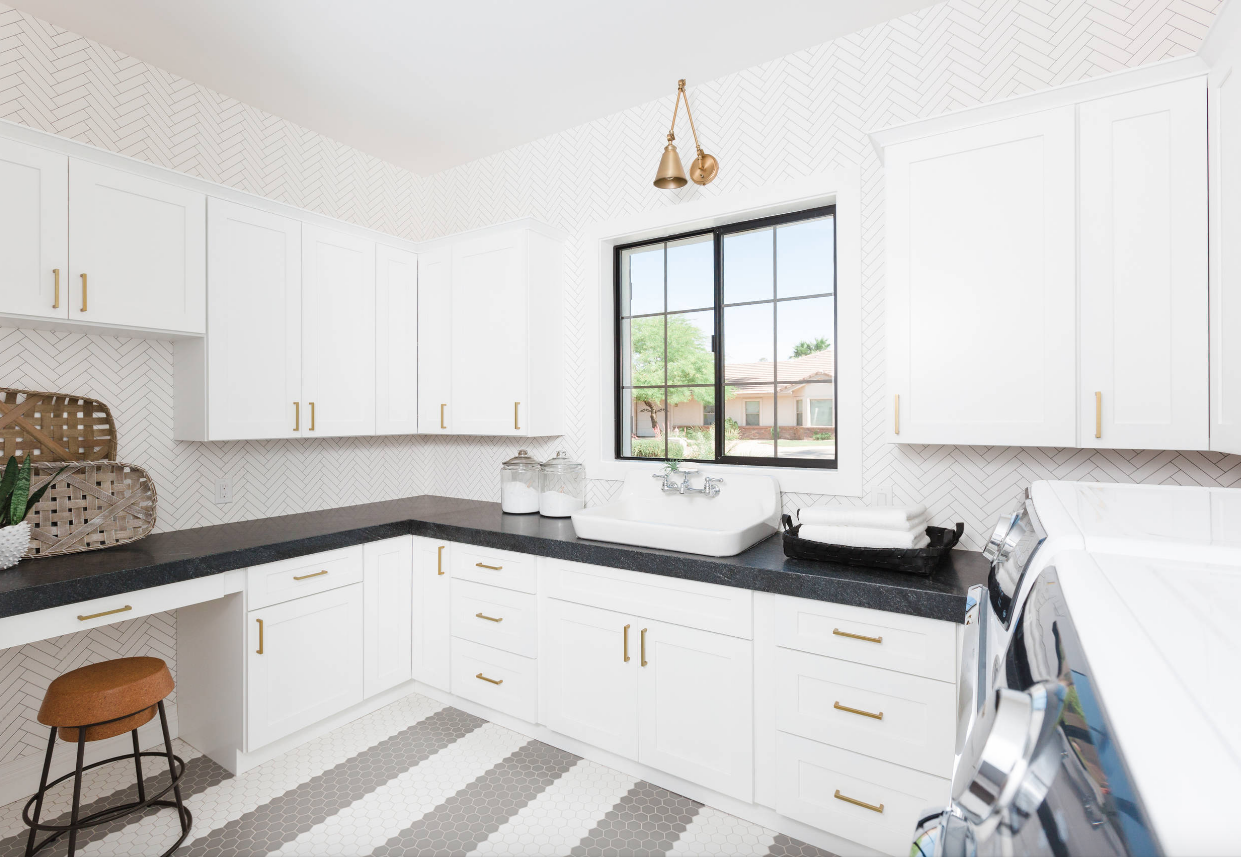 However, this part of a property is essential and used often. As such, if you're thinking of renovating your house in 2021, why not consider giving your laundry a facelift too? Here are some top tips for getting this room looking and feeling the best for practical living week to week.
Know What You Want to Achieve
Before you begin planning your new laundry or gutting the current one, stop and work out precisely what you want to achieve with the renovation. What specific goals do you have in mind for this part of your home?
For example, is there a set budget you need to work around, do you want to extend the room and make it bigger, so you fit in more appliances or storage, or is it more about making the area look more appealing, clean, and fresh? Perhaps you have other goals that are top of mind? This focus can vary for everyone, so work out what's important to you before proceeding further. The clearer you are about the results you want to achieve, the more effectively you can plan, project-manage, and shop for supplies.
Analyze Ventilation
Many people run into problems in their laundry because the room was an afterthought when the home was designed or had to be put in an ill-advised space. If that's the case at your property, you could be frustrated because your laundry lacks proper ventilation. You may notice that your appliances, cupboards, supplies, clothes, and other items get too damp, moldy, and affected with mildew over time, no matter how much you clean.
Proper airflow is critical in laundries, so if your space doesn't have a door you can leave open or at least one large or two smaller windows to bring in fresh air, it's time to address the issue. Find a contractor in your area who can install the right options for the room. Check out window companies in Chicago online or in whichever other location you're based for suggestions of specialists who can help you with this job.
Choose Appliances Early On
Don't get too far into your new room design and implementation before you choose appliances for the space. If you plan to upgrade your washing machine or dryer, pick out the replacementdevices early on in the process to ensure they fit, and their colors match the general laundry design nicely. (You can buy white-goods in all sorts of bright hues these days.)You need to know if you'll be stacking machines on top of one another or buying combination products, too. It's much easier to know the height, width, and depth of appliances and then plan cabinetry around them than to get everything done and realize you have a big problem with sizing when you go to place machines. When measuring up appliances, factor in not just the actual dimensions of each but also how much space is required around them. For example, you need room to open doors, and gadgets need some ventilation area on every side, too. Plus, consider drains, gas supply lines, and hot and cold water lines when planning.
Add Plenty of Bench and Storage Space
To create the laundry of your dreams, you'll want to ensure you have plenty of bench and storage space in the room. This setup is essential when you like to sort and fold clothes while you're in the laundry rather than in other areas of the home. Having enough space to work makes the task easier, particularly if you want to sit down while completing jobs such as ironing or folding.
Hold Other Practicalities Top of Mind
There are other practicalities to consider, too. For example, think about:
If you need drying space for your items and some clothes hanging room

Better ways to organize and store supplies, such as a built-in ironing board, laundry chute, or dirty clothes hamper

Ways to minimize noise from machines, if the laundry is close to an office or other spaces where you want quiet

If you require childproof, lockable cabinets for any dangerous chemicals you store in your laundry

If there's adequate lighting in the space
Designing a laundry isn't as straightforward or as simple as you might think at first. However, by factoring in all the elements mentioned above and planning as much as possible, you should be able to create the best laundry possible for your needs.