Top Exterior Cleaning Tips For Keeping Your House Clean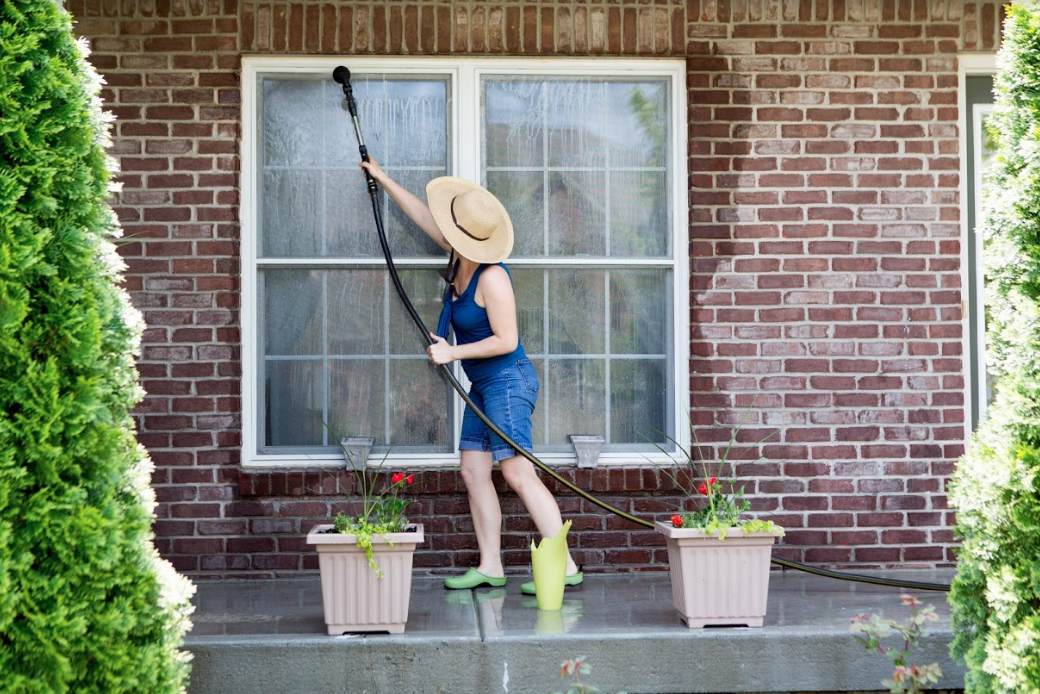 Keep the exterior of your home sparkling clean with these professional cleaning tips!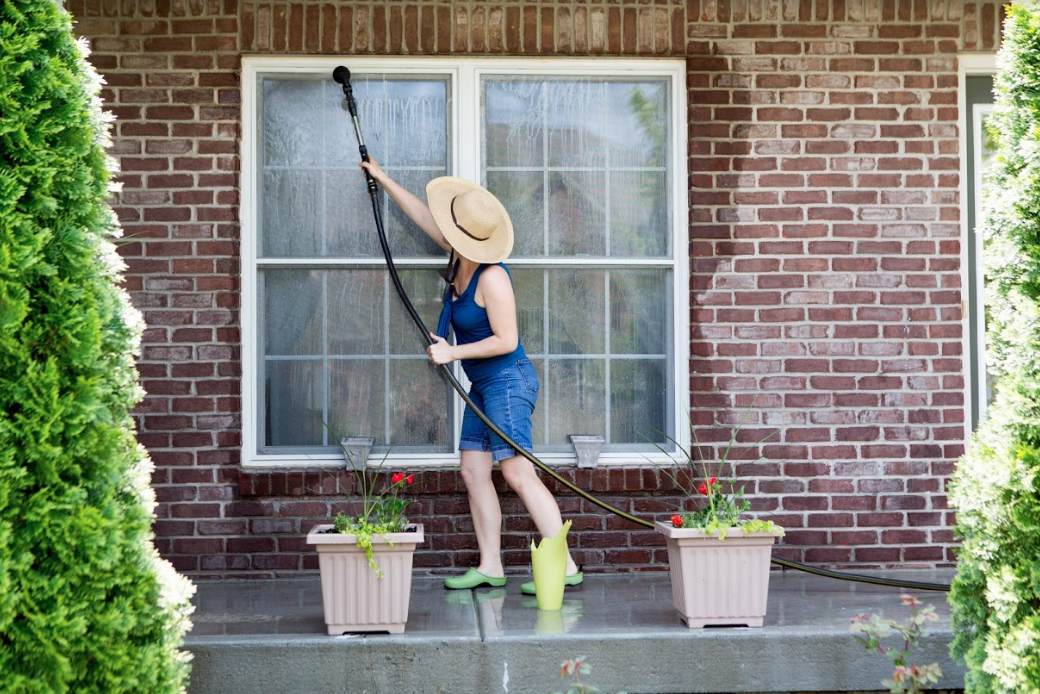 For most people, cleaning the house means making the interiors of the house clean. But, house cleaning is not just about focusing on the inside, especially during this pandemic where proper sanitation is of utmost importance. To give your home a great appearance, you also need to clean the exteriors of your home as well. Since they're exposed to different weather elements throughout the year, your home's exteriors carry more dirt than the one you would find in the house. Though you may not clean them as often as you clean the interiors, keeping your exteriors clean can give your home a fresh look. If you're looking to clean your exteriors, here are some useful tips to help you do so with ease:
1. Clear The Gutters Of Your House
A lot of times, homeowners don't consider gutter care an important aspect of cleaning their homes. When they do, they treat it as an afterthought. However, a poorly managed gutter system can damage the roof and the sidings of your home. The reality is that your gutters should be inspected and cleaned thoroughly once a year. This way, damages can be identified and taken care of before they spread too much.
The best way to clean the gutters of your house is to remove debris, which may have accumulated, and clear any blockage. To do this, you can use a plastic gutter scoop. A used plastic kitchen spatula can do the job, too, if you don't have a gutter scoop. After removing debris from your gutters, fish the downspouts and gutters with a garden hose to remove any debris that may have been left behind.
2. Remove Stains From The Garage Floor or Driveway
The concrete in your driveway or garage is porous and prone to stains. When oil from vehicle fluids, like antifreeze and grease, fall on the concrete, it'll leave marks or stains. The driveway could also be stained by rust, mildew, mold, or fungus. Thus, when cleaning your driveway or garage floor, start by removing the stains. The easiest way to clean oil stains is to cover the stained sections with a drying agent. Leave it there for a day, then scrub the stain using any laundry detergent. Alternatively, you could use an oil stain remover from a home supply or auto parts store. To remove stubborn rust stains from your driveway or garage, you'll need wood bleach. Apply it on the stain and leave it for several minutes. Scrub it off the concrete then rinse the area. If you have tire marks on a sealed garage floor or concrete driveway, the best thing to do is to scrub it off with a degreaser, chemical stripper, or solvent.
3. Clean Your House Sidings With A Pressure Washer
Most people use pressure washing in Los Angeles to clean the exterior parts of their houses. This method of cleaning is highly preferred because of its versatility. If you have one, you can use it to clean the different exterior surfaces of your house. To ensure that you safely clean your home's exterior sidings, ensure that your pressure washer is set at the right pressure. This will vary depending on the material that you have on the sidings. Pressure washing your home's sidings is not just about removing the grime and dirt that has accumulated there throughout the year. It's also about removing any surface mold, algae, or moss that may have stained your walls, too. When used properly, a pressure washer can save you plenty of time that would've otherwise been spent cleaning your home's exterior. In addition to cleaning sidings, this equipment can enable you to effectively clean other exterior spaces, including porches, patios, decks, and the sidewalks in your home.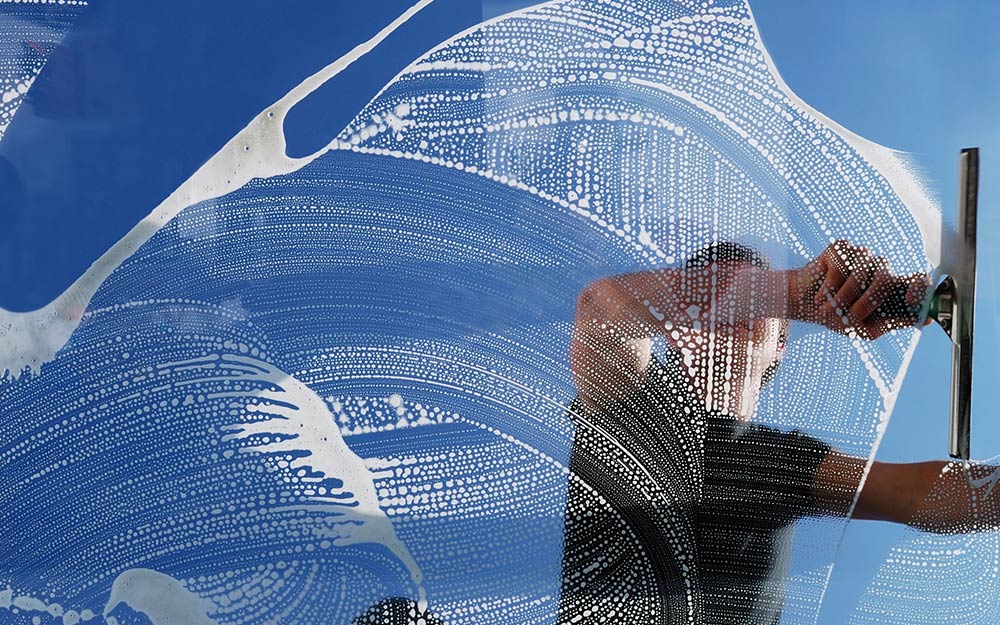 4. Clean Your Window Exteriors
Cleaning your window exteriors can be boring and demanding at the same time. However, it's a chore that you need to undertake at least two times a year, depending on the weather in your locality. If you live near a dirt road, you probably need to clean more times to remove the dust that builds up on your windows. To clean your windows, you can use warm soapy water and a squeegee. Alternatively, you can use a sponge to scrub the dirt off and a water horse.
Final Thoughts
Living in a house that has clean interiors and exteriors is refreshing. However, cleaning the exterior parts of your house is not fun for most people. A lot goes into cleaning the exteriors, and since the exercise is not often undertaken, some stains can take time to clean. To clean your home's exteriors with ease, follow the four tips discussed above.