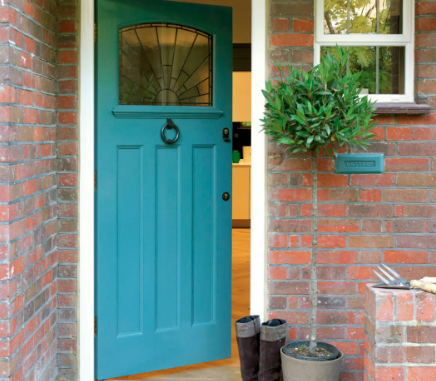 Buyers look at every little thing when they are considering investing in a home — which means interior and exterior doors!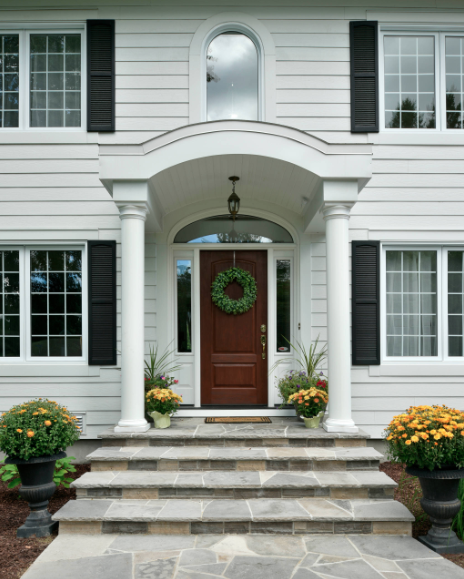 Photo By: Lagois Design Build Renovate
Doors are the first and last thing you see when visiting a space; they say so much about the décor of a room, setting expectations for the atmosphere found within. Thus, if you aren't giving your doors any TLC, you could be limiting the value of your home and turning potential buyers off.
Fortunately, doors don't need much attention to stand out. Here are a few ways you can maintain and upgrade your doors before the New Year, to give your home that extra oomph in style and value.
Front Door
Your front door is one of the most important features of your home's front elevation; it is supposed to signal to visitors (and potential buyers) that your home is eye-catching, stylish, updated and well-maintained. Because your front door sets expectations for what visitors will find inside your home, it is worth the investment to make it as trendsetting and attractive as possible.
Among the most popular — and most durable — front door upgrades you can make in 2020 is swapping your current door for an iron door. Wrought iron front doors make an impressive statement, labeling your home as formidable and influential. Plus, iron doors are much more secure than wood or glass doors because it is all but impossible for an intruder to smash through the hard metal, and iron doors will last a lifetime or longer with minimal maintenance needs. You can find prefab iron doors at big box stores like Home Depot or Lowes, but if you have the budget, you should consider ordering a custom iron door from a blacksmith in your area.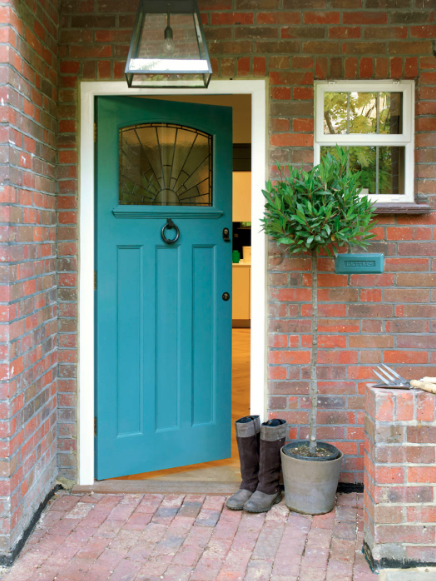 Photo By: CLPM Limited
If you can't afford an iron door, you should try to make your front door stand out in other ways. Colorful front doors have been en-vogue for some time, so a new coat of paint is a quick way to give your front door new life. The color you choose should be influenced primarily by the color scheme of your home, but some trendy colors for 2020 include:
Chartreuse
Emerald
Mint
Cherry red
Burgundy
Turquoise
Teal
Coral
Plum
Navy
After you paint, you might consider swapping out your old hardware for something more updated, perhaps even a smart lock system that allows you to check your locks from afar. It doesn't take much to make significant and valuable updates to your front door.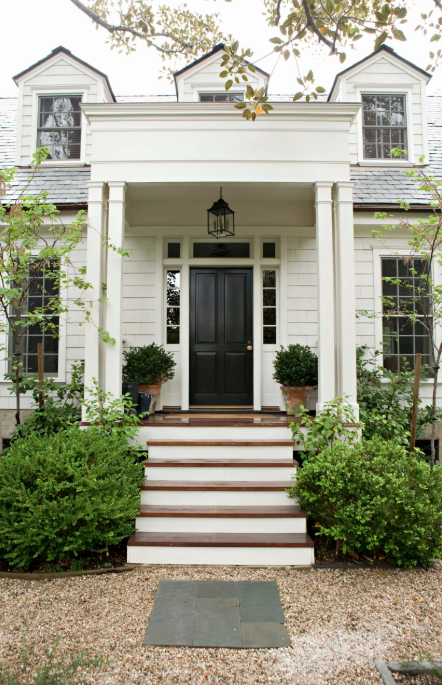 Photo By: Tim Barber Ltd Architecture
Exterior Doors
While you could replace each of your other exterior doors with a more attractive option, you don't really need to. Instead, you should strive to maintain the other doors leading to the outside, to ensure they continue to be in good, working order for as long as possible.
Keeping your doors clean should be a top priority. Not only do dirt and dust make your doors look dingy, but they also degrade the materials of your door faster, eroding away the paint and wood and even etching the glass. Fortunately, it doesn't take much time or effort to keep your exterior doors clean; every month or so, carry out these steps:
Use a stiff brush to knock away larger clumps of dirt and loose paint chips
Use sandpaper to buff out scratches and scuff marks
Use a sponge or rag soaked in mild soap and water to wipe down the door
Coat the weatherstripping in a light layer of furniture wax
Speaking of weatherstripping for doors, you will need to replace this insulation around your doors at least once per year, maybe as often as twice if you often experience inclement weather. It might be worth upgrading to a more durable material, like rubber, if you have the extra budget and loathe the task of re-weatherstripping your doors.
Finally, you should touch up the paint on your exterior doors as necessary. It might be worth reading your door's manufacturer's painting instructions before you start because different materials require different techniques and varieties of paint. The last thing you want is for all your paint to chip off in a week or for the paint job to look messy.
Your exterior doors are doing double-duty, keeping the inside in and allowing you to pass outside whenever you please. Doors also contribute significantly to the style of your home, increasing (or decreasing) its value. By investing money, time and energy into your doors, you can reap unexpected rewards.