Apartment Cleaning Hacks that Will Change The Way You Clean Forever!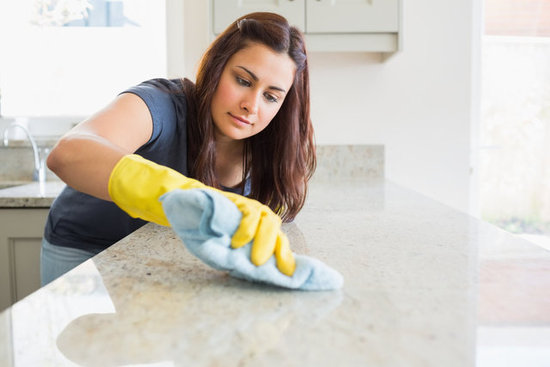 When it comes to cleaning your apartment there are tons of hacks that can cut your cleaning time in half, thus making your life SO much easier. We've searched the web for some of the best tried-and-true tricks that actually work!
Anyone that lives in an apartment knows that it can get messy very quickly since you are living in a small, confined space. After landing a new job, finding the right real estate agent and my dream condo on Mycondopro.ca, I noticed that cleaning is time consuming, and I've got to find a faster way to do it. Here are some cleaning hacks that are making my life a whole lot easier along the way: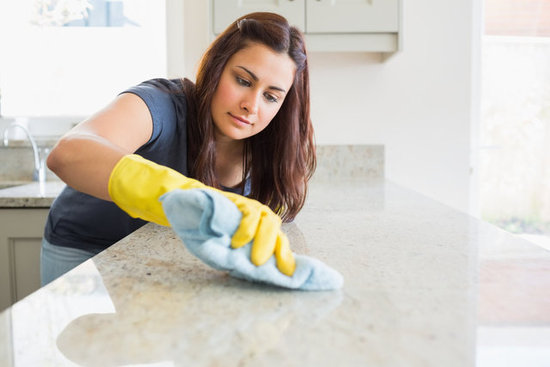 Photo: AssistedLivingCondoGuide.com
Multipurpose Cleaner – Vinegar
Vinegar has so many wonderful uses: it disinfects, deodorizes, and can even double as a glass cleaner! Pour white vinegar into a spray bottle and use it to clean your bathroom sink, bathtub, mirrors, windows, and even spritz some on the dog's coat to get rid of nasty odors.
Save Your Microwave with Lemon Water
If you don't clean your microwave regularly, grime will certainly start to build up – and it's not easy to get off either! Scrubbing your whole microwave is exhausting and very time consuming to do. To make microwaving cleaning a breeze, all you need to do is cut a few quarters of lemons and place them on a microwave save glass dish filled with water. Switch on the microwave and wait till the water starts boiling, then let it sit for a few minutes before opening the door. Once you have done this, wiping up is easy after all the grime has been loosened up from the lemon water.
Shine up Leather Couches
If you are lucky enough to have real leather couches in your apartment, you will soon see that they do get scratched up and worn out. An easy hack to get out those scratches? Just shine up your sofa with good ol' shoe polish!
Easy Way to Remove Pet Hair
Some apartments have carpet flooring which can really be a hassle to clean and even keep clean, especially when you have pets in the house. Sometimes even vacuuming the carpet isn't enough to get rid of pet hair. An easy way to remove pet hair from carpets is using a squeegee. Just squeegee the floor and the rubber blade will lift off any hair, making pet hair removal easy and actually quite fun!
Clean Burnt Pans
This is one on-going problem I consistently have to face – burnt pots and pans. It's so hard to get the gunk off and makes a brand new pan already look years old! This simple hack will make your life SO much easier. All you need to do is fill the bottom of the pan with water, and then add a cup of white vinegar, bring it to a boil, take it off the stove, add 2 tbsp of baking soda, pour out the vinegar and scrub!
There are tons of easy cleaning hacks that you can do to make your life easier, and also save some cash down the road. If you simply do not have the time for cleaning, thats okay! You can always hire an online cleaner that will come to your home and clean up whenever you like. Schedule your home to be cleaned during the week so that you can have your weekends free and no need to worry about a mess!
MORE INGENIOUS CLEANING HACKS:
1) Bathroom Cleaning: How to Remove Mold From Caulk the Easy Way!
2) Cleaning Tips: Make Your Walls Sparkle!
3) Make Your Cookie Sheets Sparkle With This Magic Cleaning Recipe