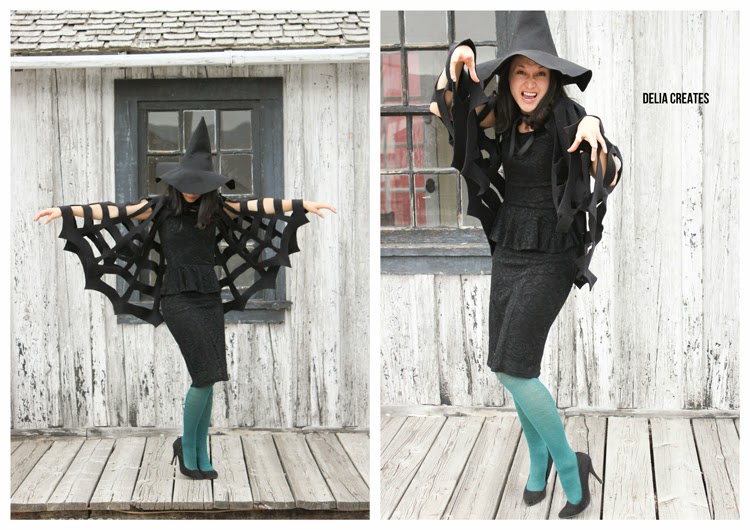 This spiderweb cape is quick to make, and perfect for a last-minute costume! This cape requires 0 sewing, so grab some fleece, scissors and ribbon, and you'll be all set!
We love easy Halloween DIYs, and this spiderweb cape is no exception! Since making it is a snap, make a few for yourself and kids! Matching costumes are always a hit! If the cape is a bit plain for you, add plastic spiders to it for added creepyness!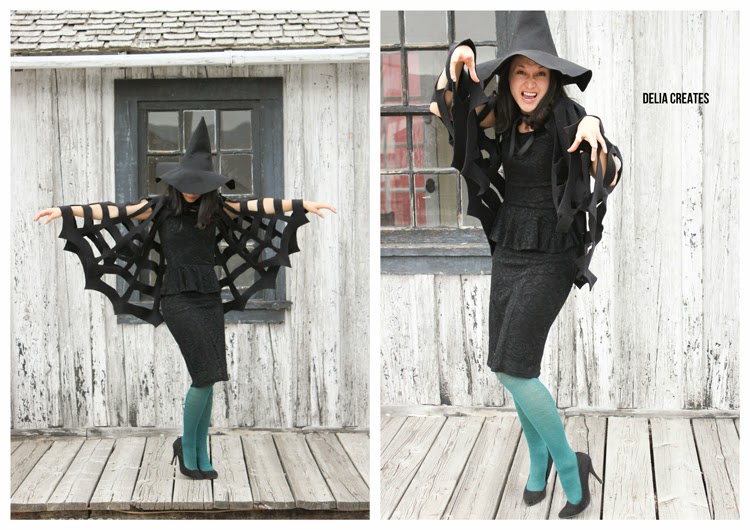 Supplies:
1) Fleece fabric – 1 yard for a small child, and 1-1 1/2 yards for an adult
2) Chalk
3) 1 yard of ribbon
4) Scissors
5) Ruler
6) Hot glue gun and glue sticks
7) Lighter
Once you've collected everything you need, follow along with these super easy steps!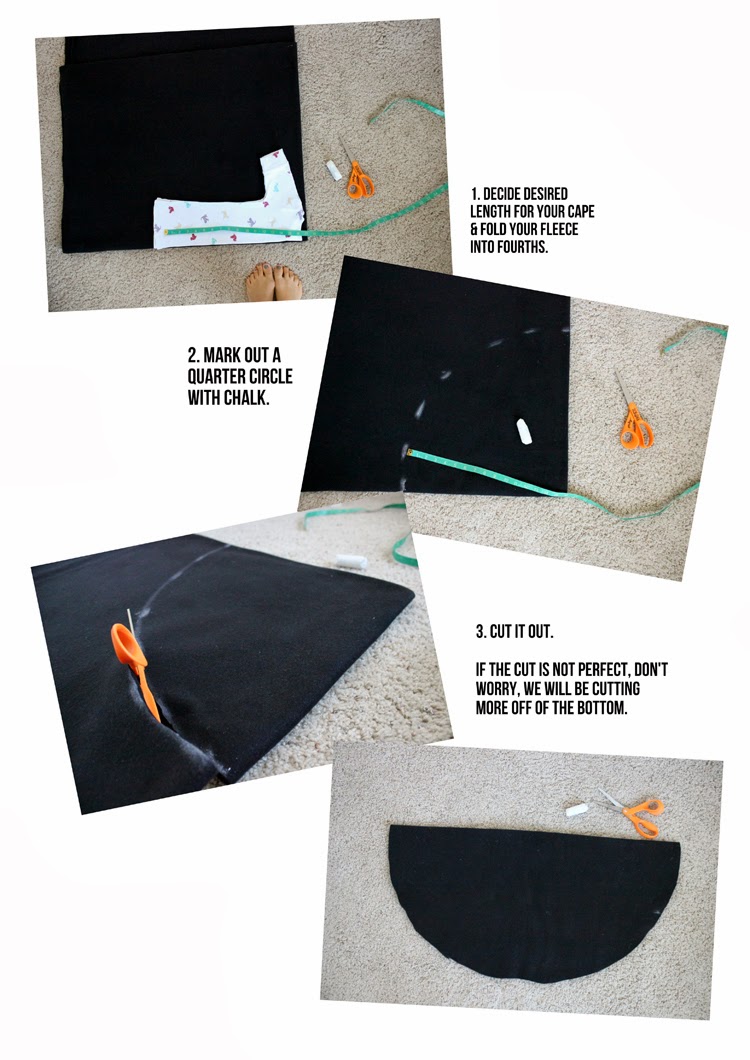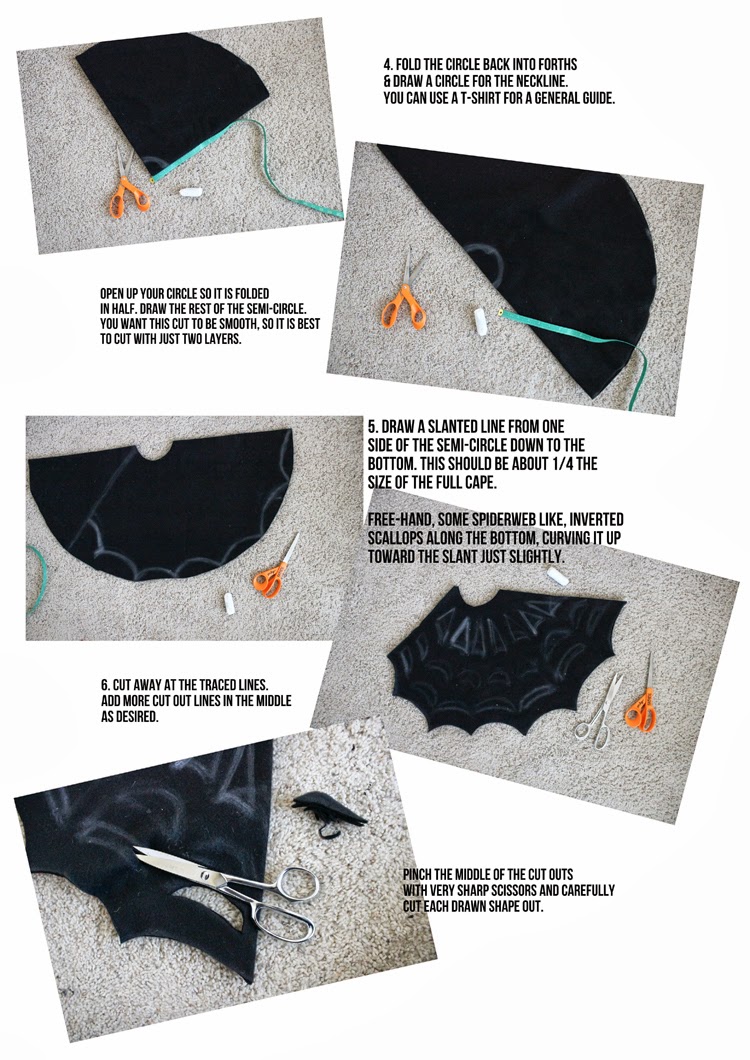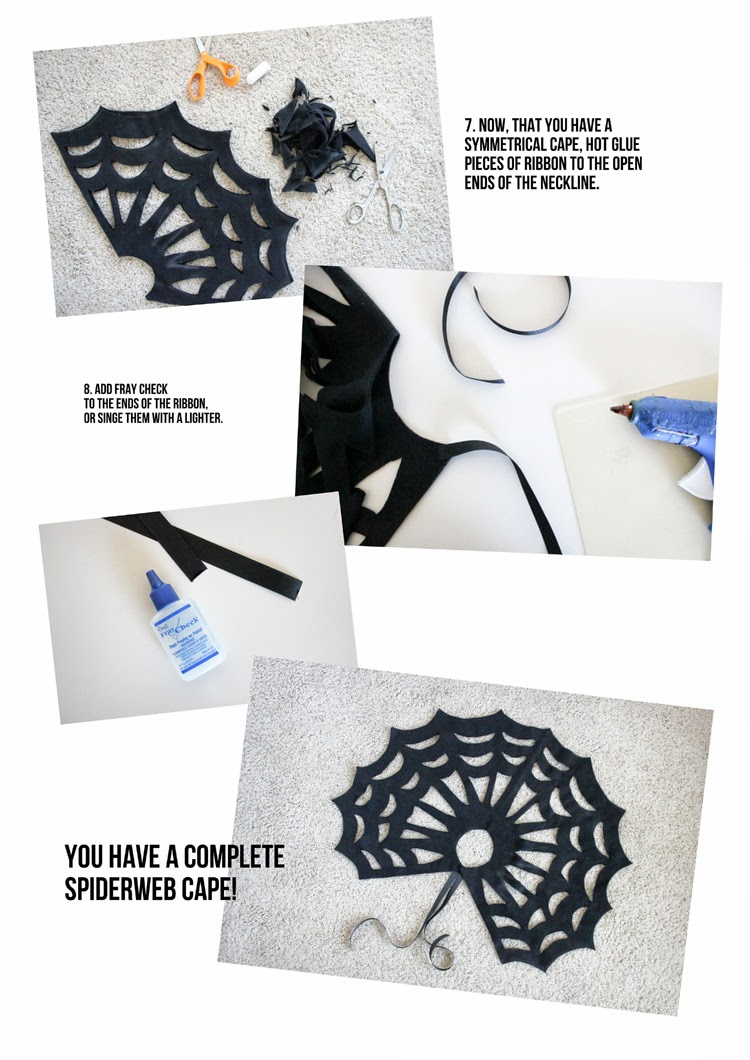 Isn't it adorable? We think so! Pair it with a matching black skirt or dress, and a black shirt. Throw on some funky tights, a witch hat, and you're all set!