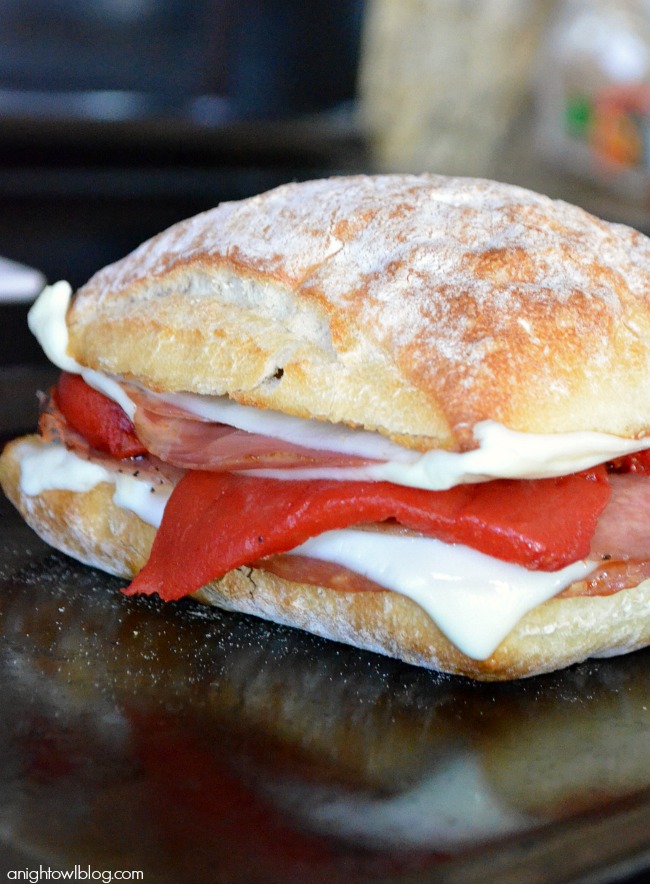 Craving Italian for lunch? Try this grilled cheese sandwich! Two kinds of salami, mozzarella cheese, and pickled red pepper sit inside a fresh ciabatta bun. Hungry yet? Make your own with this simple recipe!
Italian food is known for being fresh and flavorful. This sandwich is no exception! Italian salami, mozzarella cheese, and red pepper make up this tasty sandwich. To top it all off, get out some pasta sauce for dipping! We guarantee it'll be a hit!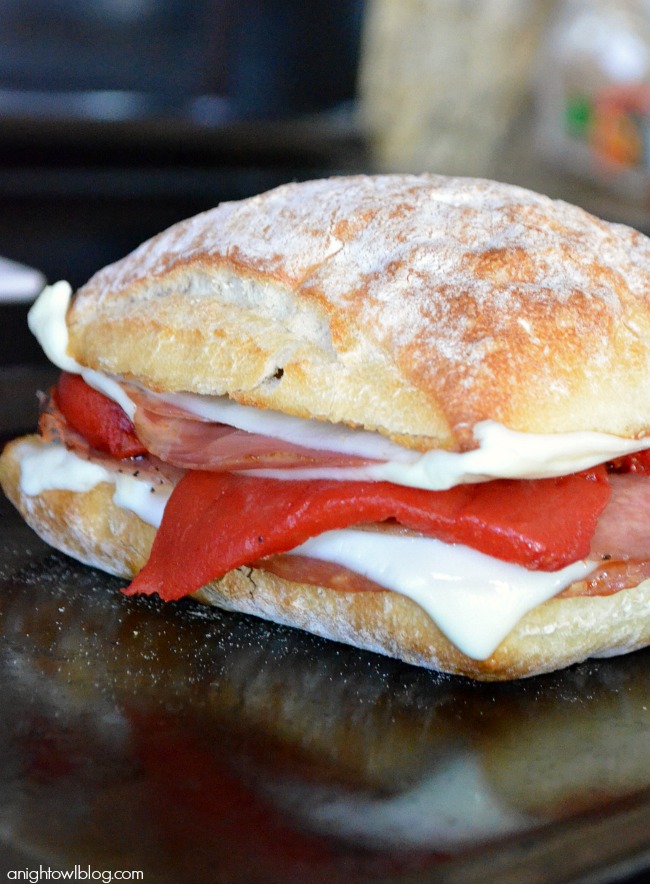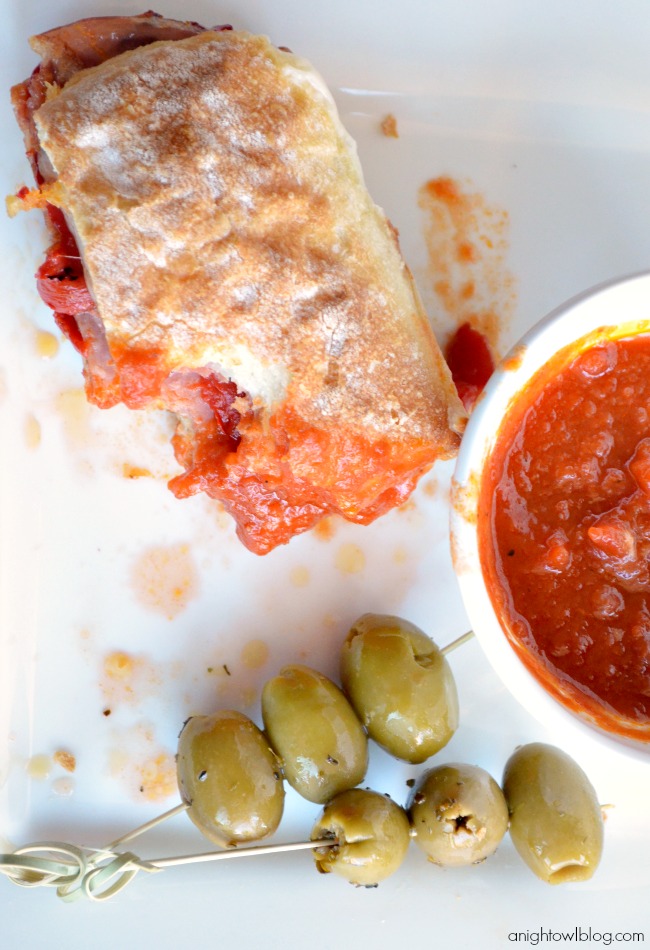 Delicious Italian Grilled Cheese Sandwich
This sandwich is perfect for lunch, as it can be made in a snap! Get out your favourite pasta sauce for dipping, and pair it with a light salad to finish the meal.
Ingredients
Ciabatta bread
mozzarella slices
butter
2 types of Italian salami of your choice
pasta sauce of your choice (for dipping)

olives (for garnish)
Instructions
Cut a ciabatta roll in half and butter each inner side. Grill in the oven until golden brown.
Layer mozzarella slices, salami, red pepper, and again salami and mozzarella slices.
Put the broiler on high and place in the oven until the cheese melts.
Put the two sides together and cut the sandwich in half. Serve with the pasta sauce for dipping and garnish with olives.
Photos: A Night Owl Blog.