Gunite Pools vs. Vinyl Pools to Build in your Backyard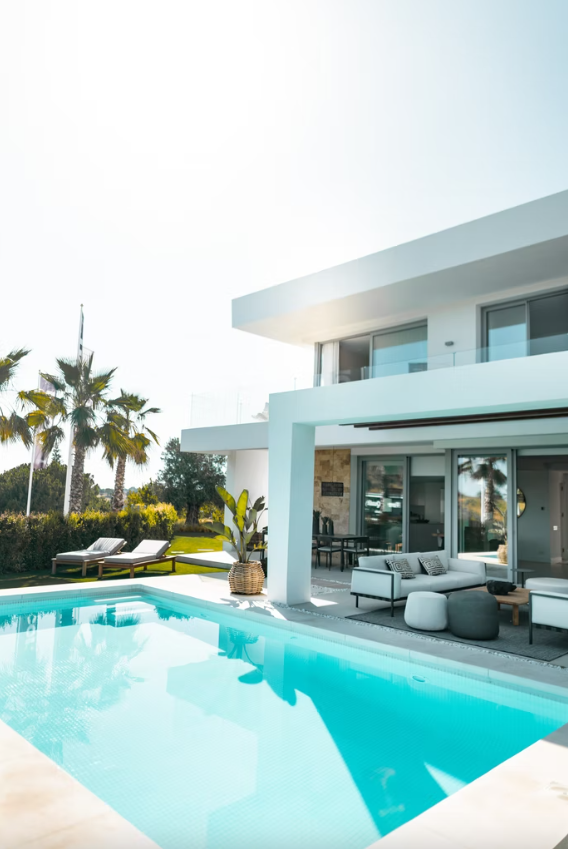 With the onset of summer, you are probably looking to build cooling, exhilarating swimming pools in your backyard!
Swimming pools are fun places for adults and children alike to escape the seething heat. While it's easier to visit water parks than have your pools, it can become a cumbersome activity when comfort, privacy, and time is concerned. 
Fortunately, several builders, individual contractors, and companies provide pool construction and repair services. EverClear Pools & Spas is one such company that offers pool construction services for various types of private swimming pools, including Gunite and vinyl pools suitable for individual preferences.
What are inground gunite and vinyl pools?
Gunite pools are constructed using a mixture of gunite sprayed across the mold. The construction of these pools is similar to that of concrete or cement pools, except that the mixture is applied differently. Unlike cement pools where water and concrete mixture is poured into the previously constructed mold, gunite pool construction employs spraying of a mixture. 
The mixture made up of concrete, sand, and water is sprayed using a high-velocity hose across the base of a pool, acting as a mold. The application of the mixture through a high-pressure outlet leads to the gunite mixture sticking effectively.
Vinyl pools or vinyl liner pools, on the hand, are constructed by lining vinyl sheets across the pool base. Vinyl sheets are wrapped around the previously constructed shell for a smoother surface. These inground pools are either constructed above ground or carved from the ground. 
Materials such as galvanized steel, aluminum, and composite polymer are used to build the shell wall, which is then covered with vinyl sheets. The vinyl sheets come in various colors and designs that are placed based on your preferences. In addition, most of these sheets are UV and fungus restraints to improve longevity.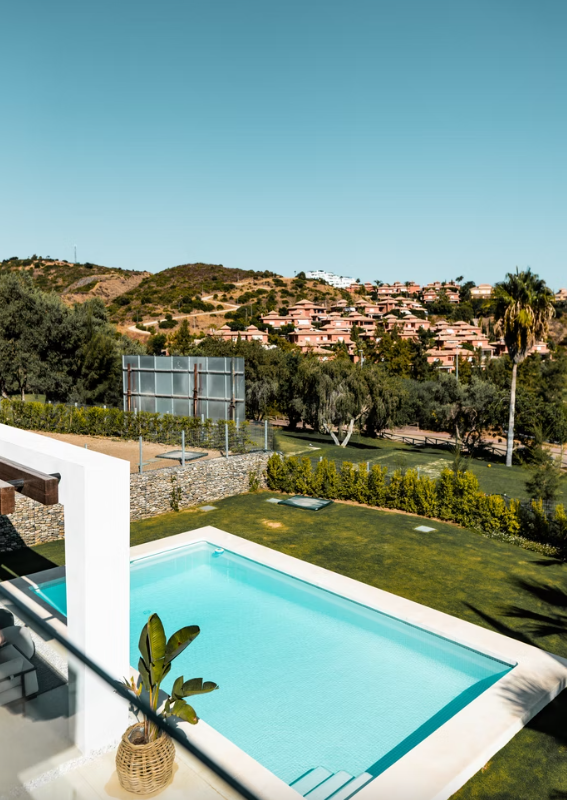 Advantages of Gunite pools
Most companies need to provide a certificate from American Shotcrete Association (ASA) to install or build gunite pools with safety measures. Check whether your contractor has this certificate or not before appointing. Having gunite pools in your backyard can be advantageous in many ways. Some of them are listed below.
Highly customizable
The main feature of gunite pools is that they are highly customizable. You can request the contractor for different designs of pools to be constructed. In addition, you can choose any design, shape, and size of these pools as the gunite is a flexible material that covers almost all the shapes. Furthermore, extensions such as underwater benches, plasters, colorful tiles, rocks, and pebbles can be used to design your pool to match the structure of the rest of the house.
Longer life span
Another significant advantage of using gunite while building pools is that it lasts longer than any other material. These types of pools are sturdy due to the high durability of gunite. If maintained properly, some pools built using this method last longer than 70 years. 
In addition, these pools are built using a rebar framework which can generally withstand weather conditions. The occasional cracks that appear due to harsh conditions can be easily repaired. Gunite pools can last long if consistent usage and regular wear and tear are repaired properly.
Advantages of vinyl pools
Quick installation
Vinyl pools have comparatively smooth surfaces suitable for most swimmers. This ensures comfort and relaxation while swimming as the surface is non-abrasive and gentle. Vinyl pools are very popular due to the quick installation time. 
Compared to concrete pools that may span more than three months, vinyl pools are usually constructed within 45-70 days. If there is already a pool base available, then the vinyl lining can be completed within two weeks for a fully operational pool. 
Cost-effective
Compared to the other materials, vinyl is cost-effective. This means that the price of installing vinyl pools in your backyard will be relatively lower. Moreover, the quick installation process makes these pools much more efficient than concrete pools. 
In addition, vinyl sheets come in several designs and colors. This implies that you can choose your preferred color and sheet design for the lining and flooring to match the overall vibe of your house. Furthermore, these pools are low-maintenance and do not require much effort and cost for repairs. Also, most vinyl sheets are tolerant to UV rays, fungus, etc., resulting in effortless maintenance.

Gunite vs vinyl pool for your backyard 
Gunite pools are suitable for your backyard if you are looking for long-term results. Although these are expensive to build, they last longer than the vinyl pools. Occasionally, the cracks that appear within the pool structure due to freezing temperatures can be repaired to enhance the longevity of these pools. 
The pool's endless designs and structures can be constructed as the gunite is flexible enough to fit any mold of any size. If you are looking for constant usage and durable pools that command reasonable costs for long results, gunite pools are perfect.
On the other hand, if you are a family with small children who equally enjoy water activities, vinyl pools are your best bet. As the surface of such pools is smooth, it reduces the risk of children getting hurt while swimming. 
Moreover, unlike gunite pools, vinyl pools are relatively easy to clean for algae accumulation and cost less than gunite for the installation process. Vinyl material lined to the floors and poolsides requires a regular examination for breaks, leaks, and damages. 
Although it needs to be replaced every 8-10 years, it is relatively cheaper than most other counterparts. If you are low on budget and space and are looking to build a pool quickly, then vinyl pools are your go-to option.
Conclusion
Building a pool in the backyard can be the best choice only if it is constructed well. To avoid disagreement or maintenance issues in the prospective future, research the construction company beforehand. 
When appointing the contractors, clearly state your objectives and expectations regarding the quality, cost, budget, and materials. Get a written statement stating all the important information about the process from the construction company to avoid any difficulties.