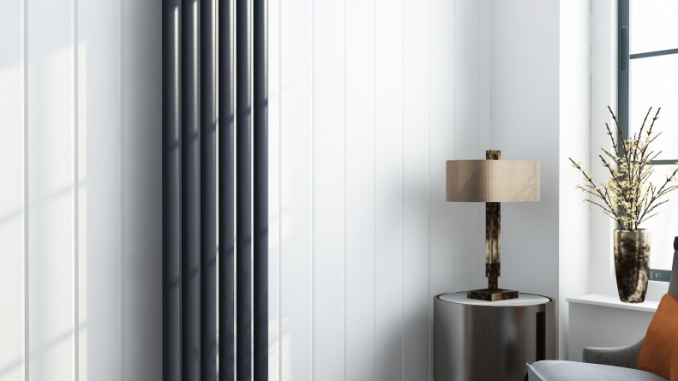 Vertical radiators are a great option for your home. Here's why!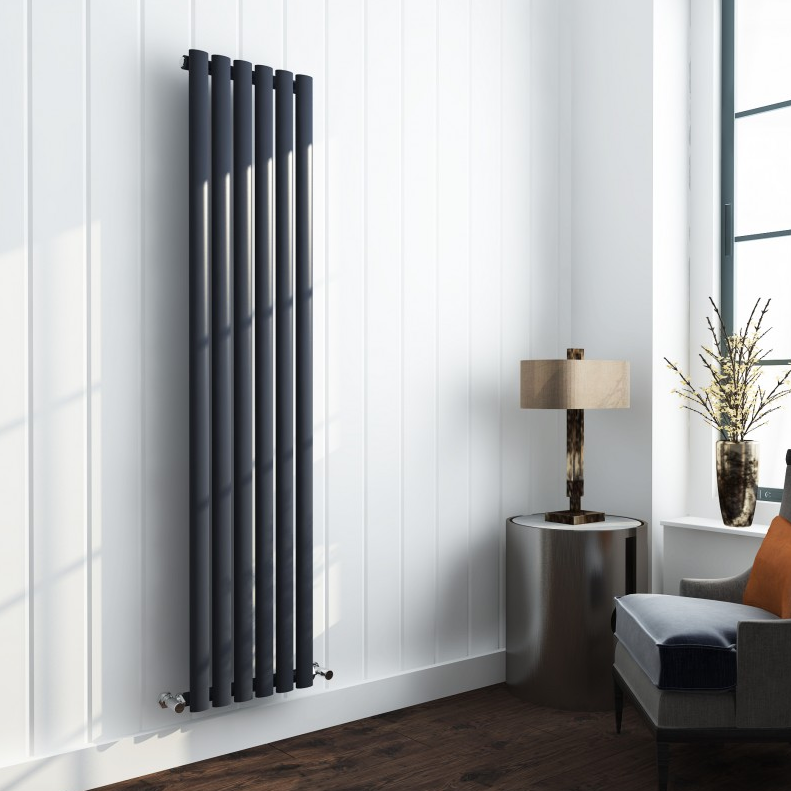 The wide variety of heat radiators available has certainly left buyers spoilt for choices. But, it also overwhelms a lot of people, as they get confused when choosing the right one for their home. The fact, however, cannot be denied that having a heat radiator is essential if you live in an area that has a colder climate. Regardless of the fact if your home is insulated or not, it will be tough for you to live in it if there's no heat radiator. Among different types of radiators, there has been a significant increase in the popularity and demand for vertical radiators. Also known as upright and tall radiators, these are known to offer abundant benefits. Let's take a look at some of the major ones:
1. Suitable for Every Room
Vertical radiators are suitable for every room. Whether you're looking for a radiator for your living, bedroom or even bathroom, you can opt for this. Due to their sleek and slim design, they do not take a lot of space; thus, they leave a lot of room for customised interior design.
For example, if you have a living room with large windows, it can be hard to decide on a place for horizontal heaters. This, however, isn't a problem with vertical radiators. Their compact size allows them to be adjusted anywhere seamlessly, without covering a lot of space. And the best part? They look appealing as well.  
2. Optimal Use of Wall Space
The use of vertical heaters allows optimal use of wall space. You can use them without disturbing the existing décor of your home or moving your furniture. As they do not consume a lot of space, the room doesn't look too cluttered due to their presence. Also, the fact that they are available in trendy designs helps in improving the décor of the room with their presence. 
3. Available in a Range of Styles
This brings us to the next point. Earlier, radiators were rarely associated with home décor and furnishing items. However, the latest range of heat radiators can do much more than merely regulating the temperature in your home. Due to their appealing and attractive designs, they can uplift the entire look and appeal of your dwelling. However, it's important that you take into account the existing décor of your home when choosing a vertical radiator.
Having said that, do not buy a heat radiator just because it looks good. Take into account its basic function prior to buying it. A heat radiator that looks amazing but doesn't serve its purpose will be of no use for you.  
4. Can Serve as Towel Heaters
A vertical heating radiator can also serve an added function of a towel heater. As a matter of fact, many companies have introduced special tower heaters editions of vertical radiators. Their design allows them to hold multiple towels. While drying up the towels, they also heat the rest of the area. This eliminates the need for separate towel heaters and the use of dryers to dry towels. 
5. No Obstructions
One of the major issues with horizontal towels is that they take a lot of space. Therefore, they are not considered suitable for smaller dwellings since there's always something obstructing the heater and impacting its performance. With vertical radiators, there's no such issue. As stated above, they consume less space. Thus, they can be adjusted easily at any corner. 
6. No Difference in Heating
Many believe that horizontal radiators are better performers at heating compared to vertical ones. However, this is merely a myth. You just need a quality radiator for your home; it doesn't matter if it's vertical, horizontal or in any other shape. Having said that, bear in mind that if your home isn't properly insulated, no type of heat radiator will work. So, it's a wise idea to get your home insulated prior to investing in a radiating device.
The Takeaway
In all, vertical radiators are functional, trendy-looking and can add to the look and appeal of your home. So, if you're planning to buy a new heat radiator, our recommendation goes in favour of these tall radiators. Make sure to buy from a reputable manufacturer if you want to last it for a long time.