How To Find The Right Forklift While Remaining Within Budget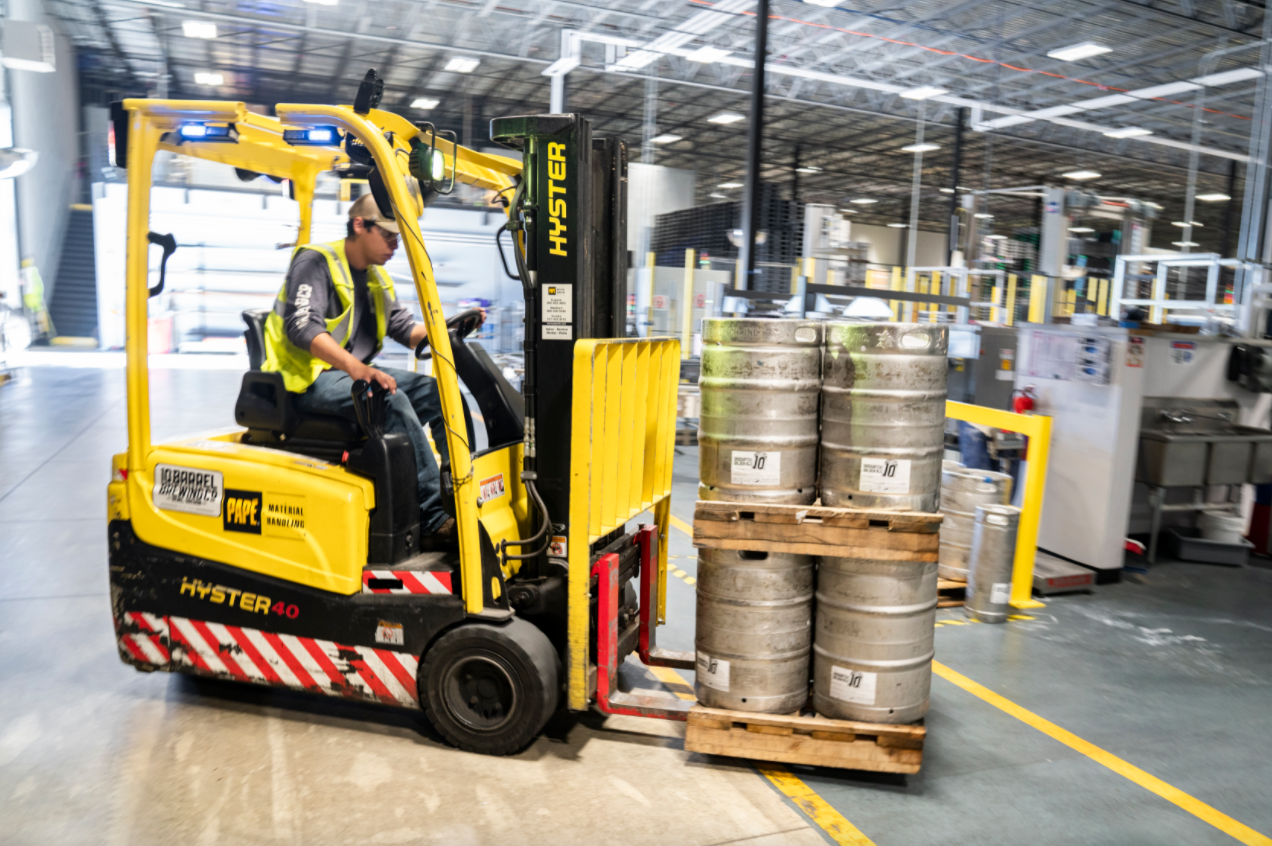 Are you shopping around for a forklift? Here is how to find something within your budget!
Choosing the right forklift for your business can help you reduce your operation costs, increase productivity and stock management. However, there are many things you need to consider before buying one that includes the business environment, load capacity, load size, lift height, and fuel type. It is recommended that you take your time before adding or replacing a forklift in your company as it is a very important investment for your business. If you own a company and you need to get this industrial vehicle without paying a lot of money, read on as in this article; we will help you find the right forklift while remaining within budget.
EPT
EPT or an electric pallet jack, which requires a horizontal movement of the products, can save you a lot of money on the purchase. However, many people overlook the possibility of buying EPTs, although they come in really handy when you want to save some money. Moreover, there is a wide range of EPT products that can better suit your needs. Buying an electric pallet jack has many benefits, including fitting a small budget, having better ergonomics, and replacing the hand pallet jack fleet.
Purchasing Used Forklifts
Buying a used forklift will be perfect for you if the company's lifting vehicle works for less than four hours every day. After being turned in for off-lease or trade, used forklifts arrive in fleets. Buying a used unit will save you a lot of money as it is much cheaper, and the dealers most probably have reconditioned them by upgrading the safety features, painting them, and changing the tires. Seeing that most of these units are still functional, the folks at used-forklifts.net recommend buying a used forklift to save money while benefiting from the good condition it is in. You can make the buying process simpler by listing down the features you are looking for and get price quotes if possible. Even though the unit is second-hand, you still need to take your time in choosing the one that suits your needs.
Renting a Forklift
Renting a forklift is another way that you can save a lot of money and suit a small business's budget. Depending on the usage of the vehicle, companies can give you a good discount as it will be a long-term commitment. Another great option that you may have is RPO or rental purchase option. It means that after identifying your need, you can buy the forklift that you have rented after applying part of the rental fees. However, you have to make sure that you need it in the long run.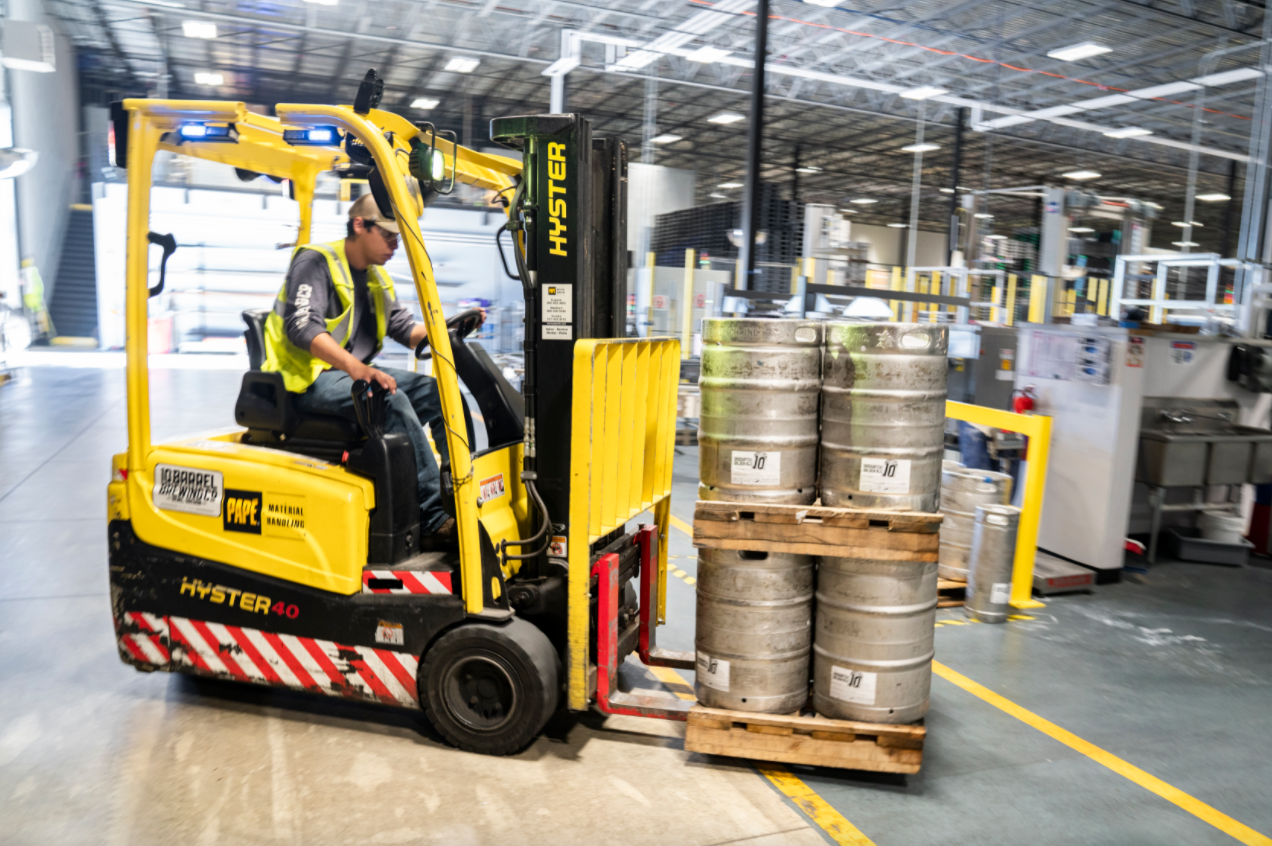 Reliable model and Manufacturer
When you are buying a forklift, you need to find a trustworthy manufacturer and a model that you can rely on so that you avoid paying money on repairs and problems that can arise later on. Moreover, buying from a reputable manufacturer makes the residual value of the forklift increase. Furthermore, you will be able to find spare parts and services. Look up the best dealers in your city and ask for references to make sure that you will not regret investing in it later on. To reduce the risk of investing in the wrong unit, choose a dealer that is a member of a trade body.
Forklift Finance 
You have many options of getting a forklift through lending institutions. They can provide you with a tailored lease unit that suits your company's needs. These options include two-term leases where you are allowed to change your mind and terminate the deal after the end of the first period or decrease the amount you pay drastically in the second period, skip the lease payment. However, this option works best for seasonal businesses that do generate monthly revenues; fixed-term decelerated and accelerated payments, over time, that helps in reducing current payments and interest expenses till your business gets back on its feet again and starts generating revenues.
There are many types of forklifts that fit the needs of different companies. Investing in a good one will save your company a lot of money that could have been spent elsewhere that would benefit the business more. If your company runs on a small budget and you are trying to buy a forklift that wouldn't cost you an arm and a leg, you can buy a used unit, choose among different leases and finance options, buy an electric pallet jack, or consider forklift rental or even better rental purchase option. However, no matter which option you decide to choose, safety should come first. That is why you need to take your time looking for a safe lift truck suitable for your small budget. No matter which one you choose, you will not regret investing in a unit, and your business will definitely benefit from it.