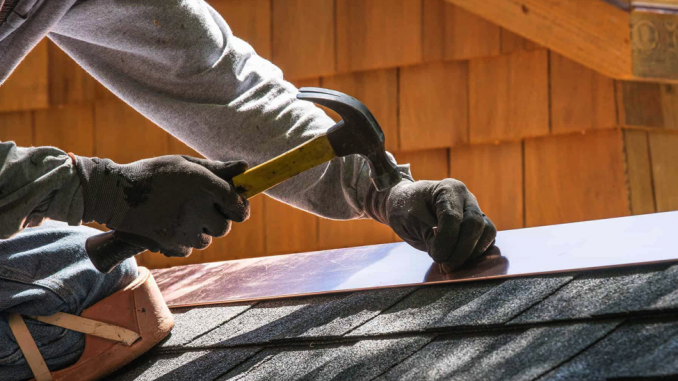 The roof is among the most important parts of a house or any building. Designed to provide protection and insulation, it is also one that will be battered during its lifetime by the various elements of the weather!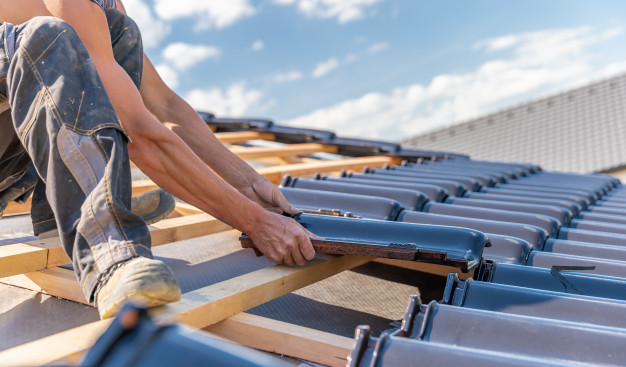 In areas where stormy weather is expected, or those that take heavy snowfall in the winter months, a roof can easily become damaged. When damage occurs – say tiles or shingles are dislodged or broken – unless it is repaired quickly there will be further expense as rain will seep into the fabric of the building.
In this article we will look at why it is important to engage the services of a professional roofing expert to repair your damaged roof, what to look for when choosing one, and how to check your roof for damage. So, why is a roof repair not a DIY job?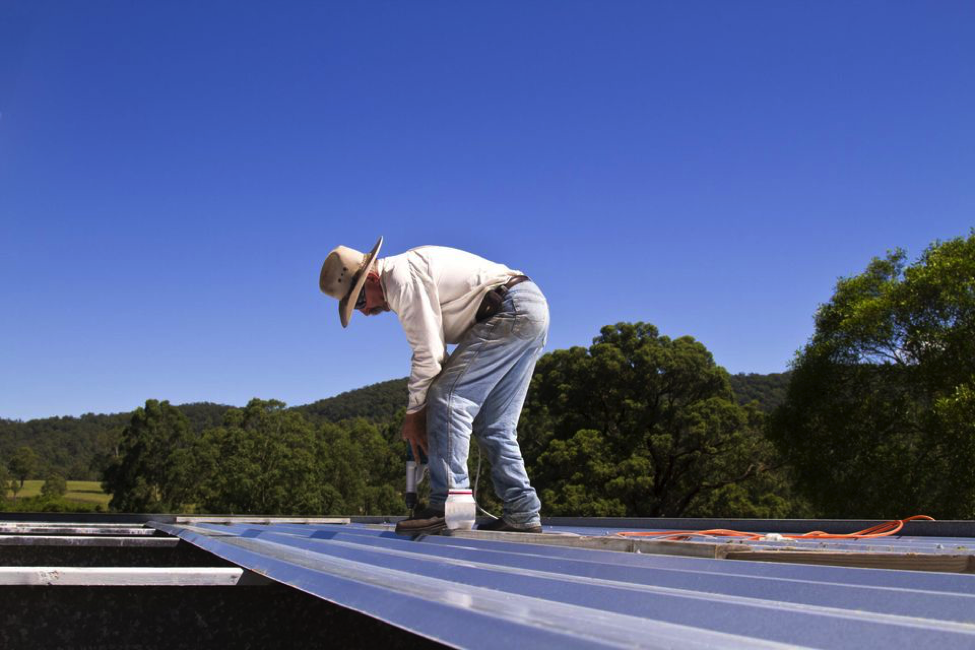 Why Use a Professional? 
You could choose to get a ladder and go up on your roof to replace the tiles yourself. However, this is a dangerous job unless you know exactly what you are doing. Furthermore, a professional roofing contractors will not only have the knowledge and experience required but will also be equipped with the right equipment and materials to repair your roof properly. 
There is always the possibility that further damage to that you have noticed will be found when a professional starts looking at your roof. Guttering, for example, has a finite lifetime and can easily be blocked or damaged leading to water running down your walls or pooling on the roof. This will lead to further damage that needs repairing so as not to result in extra expense.
The professional roofing contractor will also be able to advise if the cost of the repair will be such that a new roof is a preferable option. A roof does not last forever and will eventually require replacing, but if repairs will do the job they will repair for you. What should you look for when you are choosing a roofing company? We've put together a checklist of questions to ask, so let's have a look.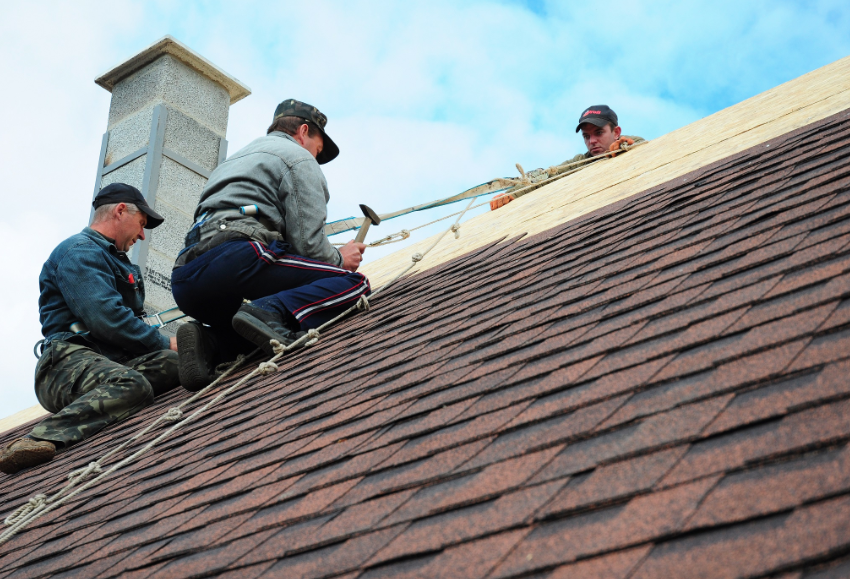 How to Choose the Right Professional
If you keep on top of weather forecasts you will know when the storms are coming, but there's nothing you can do to protect your roof. It will have been built to a standard that suits the local climate, but damage may occur. Here are some questions to ask a potential roofing contractor:
Do they have examples of local work?

Are they fully insured?

Are they a member of an industry professional body?

Do they do the job themselves or outsource?

What professional qualifications and experience do their team have?

Do they provide a quote that is the final cost with no hidden extras?
These are sensible questions to ask any tradesman and you should also make sure you have a chat with them to see if they are the sort of person you will be happy with working on your home. Before we finish, a few tips on how to check your roof for damage.
Tips for Checking Your Roof for Damage
Take a walk around you house after a storm or rainfall and look for missing or dislodged tiles and signs of water pooling on the roof. One other way to check your roof for damage is to use a drone with a camera attached. If you have overflowing gutters they need to be cleaned or repaired, so have a look now and see if you can spot any obvious signs and call in the professionals for a full survey.