Benefits of Thermal Imaging for Home Inspection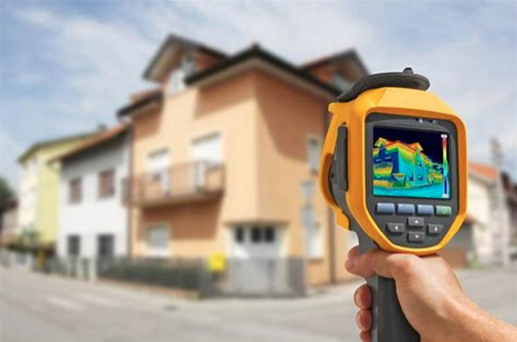 If you have decided to sell or buy a house, you know it is a big step. In case of a sale, you want to get the desired price for your property!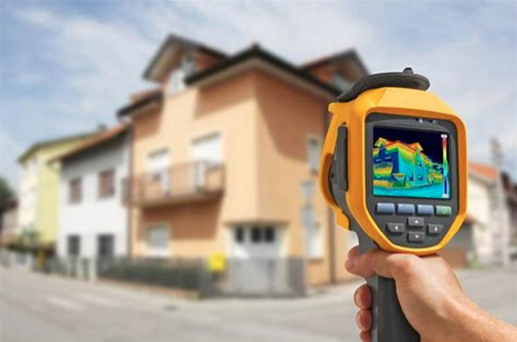 Photos By: Adobe Stock Images
If, on the other hand, you are in the role of a buyer, you want to get the best for the money you plan to set aside. Both are possible if the house you are selling or buying is fully functional and safe for living. How your home affects your health, find out here. Every system in your house can be a potential threat to the health and well-being of tenants. Electrical, plumbing, and HVAC systems should make your life easier and comfortable. Still, they can also put it in danger is something is not quite right. Many people have hazards in their homes and don't even realize it. If these faults are not obvious, they represent a significant threat as you can see and fix them on time. With thermal imaging to inspect your living space, you will know if there are any hidden problems before they turn into a major disaster.
Convenient Approach to House Inspection
Thermal imaging is a simple approach to checking the security of your home. Infrared technology works on the principle of temperature differences, according to which it is possible to detect any irregularities in the object's structure. For example, leaks, heat loss, overheating, and even insect activity can be located in the wooden parts of your home. After imaging, the inspector will collect all the images and transfer them to a computer. It means you can see the photos and ask whatever you want. The inspector will help you determine the problem areas, the possible solutions, and how much it will cost to fix the issue. Although you can see inside the walls, you might get a clearer picture of what is happening. House inspector can provide you with all the relevant information you need to make a well-informed decision about purchasing the home improvement project. It is important to have a home inspection performed by a licensed and bonded expert capable of providing accurate, unbiased check.
Detecting Structural Issues
Suppose you are interested in buying a home but have concerns about the foundation, the water leakage problems, or other issues. In that case, a thermal imaging inspection can provide you with peace of mind. The house check with infrared cameras is far less expensive than paying for professional repairs. When there is a complaint about a home's foundation, it usually comes from water infiltration. As soon as the water enters a house, it ruins the interior and gets into construction. Moisture vaporizes when it comes into contact with cooler air and expands when it comes into contact with warm air. If water comes in contact with faulty installations, a catastrophe can occur. As explained on https://www.electricaltesting.com.au/thermal-imaging, thermal imaging inspection can help identify any areas of concern. When it comes to detecting structural issues, you need an expert to do that. That's something most future homeowners should do when they buy their new homes. Structural issues can result in significant problems down the road. The last thing you need is life in an unsafe home and high repair costs.
Locating Hidden Faults
Home inspectors can identify hidden faults before they become serious and allow you to make necessary changes. These experts will use infrared devices to detect small cracks and leaks that might not appear until much later. When there're no neglected faults in your house, you can avoid paying for expensive repairs. You just have to locate problems and prevent them from becoming larger and more costly. House inspectors will check both inside and outside of your living space. An experienced inspector knows where to look and has access to all the right tools to make the work easier. With an expert's eye and infrared technology, you can rest assured that your property will be thoroughly inspected.
No Damage
Another benefit of thermal imaging for the home inspection is that there's no need for wall damage. Some issues in your house may not be apparent at first sight and can only be located if you break the wall or make a hole in the floor. Be honest, you certainly don't want those costs, whether you're selling or buying a house. The inspector can visually check the wall or floor areas that are prone to damages and leaks. These experts will use thermal imaging to inspect the attic and basement, ensuring no leaks or electrical faults. No wall-damaging inspections are beneficial in areas where water intrusion can cause problems in the future.
Saving Money
A surprising number of people believe that regular inspections, which include thermal imaging, are unnecessary. They think it's not cost-effective to hire a professional to look into possible faults in a home. And indeed, inspectors don't come cheap. They use advanced technology and must have knowledge of household systems. But this survey can detect various issues, so it's easy to see that the thermal imaging service is more than cost-effective. You don't have to inspect your house every month. But to ensure your living area is safe, you should do that at least once a year. Electrical, heating, or plumbing issues can create many problems with your home, especially if it's old construction. You should never skimp on whatever it takes to provide your house with safety. With the help of the skilled inspector, you will identify potential electrical problems that can potentially cause damage or put someone at risk. Still, keep in mind that thermal imaging is not a risk eliminator – it just serves to detect potential issues.
Thermal imaging is an important tool for checking the property's safety when selling or buying a home, improving your existing living space, or just trying to be a responsible homeowner. Many things can go wrong in a house, and some people would instead leave than do the necessary preventative measures. It's your safety and the safety of your loved ones that should always be your number one priority.