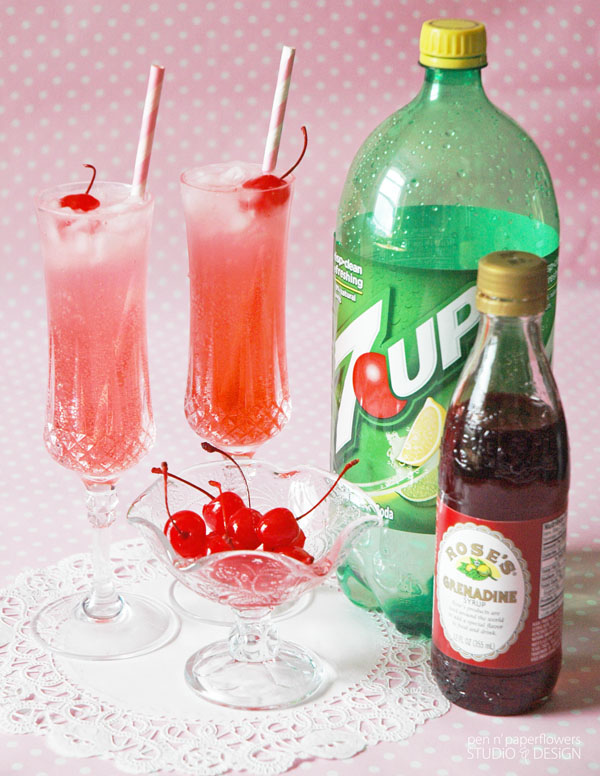 Get your kids in on the Valentine's Day celebrations by making them these delicious Shirley Temple fizzy drinks!
Let the kids have some fun this Valentine's Day by making them these delicious, sweet, and fizzy Shirley Temple drinks! Surprise your kids by serving these for Valentine's Day dinner! This is a great treat to whip up last-minute, and it tastes amazing! All you need is Sprite, cherries, and Grenadine Syrup. These fizzy drinks just look so cute and the cherries make it fun!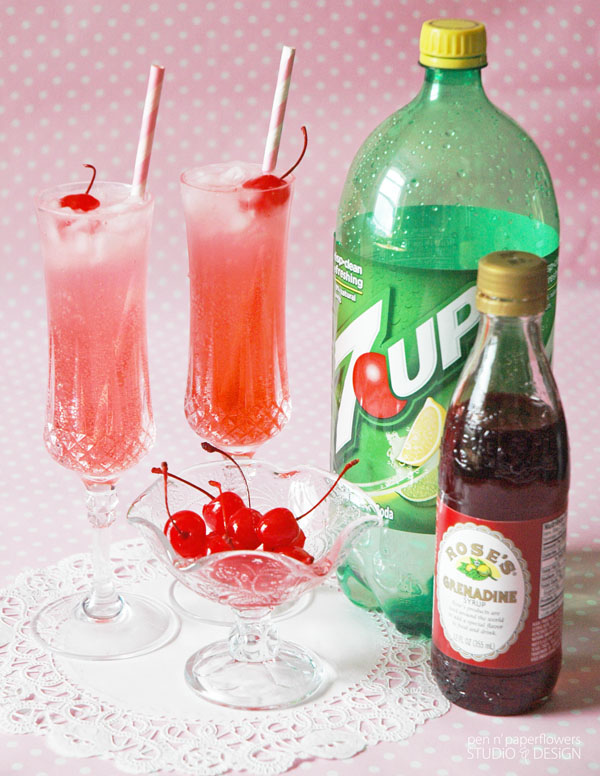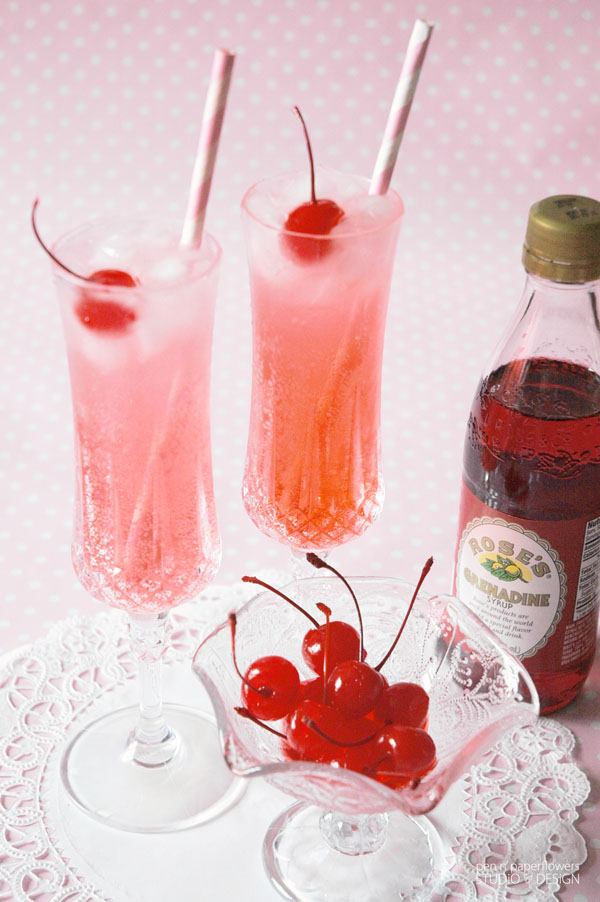 Valentine's Day Kid-Friendly Fizzy Shirley Temples
Make these delicious drinks for your kids this Valentine's Day!
Surprise them with these during Valentine's Day dinner! Mixing these drinks only takes a few minutes, and all you need is Sprite.
Grenadine Syrup, and cherries!
Ginger Ale, Sprite, or 7-Up
Grenadine Syrup
Maraschino Cherries with the stems
Instructions
Fill up your glasses with crushed ice.
Pour your soda of choice into the glasses until it reaches just under the rim of the glass.
Add in the syrup. The more you add, the stronger the flavor will be and the darker the drink will be. Add in just a little to make it a pink color and for it to have a mild flavor.
Add a cherry on top of each drink.
Enjoy!
 Photos: Pen N' Paper Flowers Blog.