Christmas DIY: Make This Mini Christmas Ornament Tree Using Dollar Store Materials!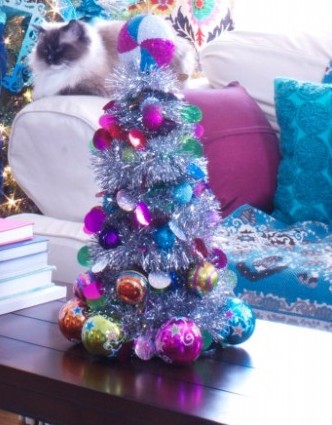 If you're on a budget this year, this Christmas DIY is for you! This adorable tinsel tree is made from items you can find from the dollar store!
This easy Christmas DIY is cheap to make, and great for those on a budget! You can find everything you need at your local Dollar Store, and it takes minutes to put this fun Christmas tree together! Let's get started!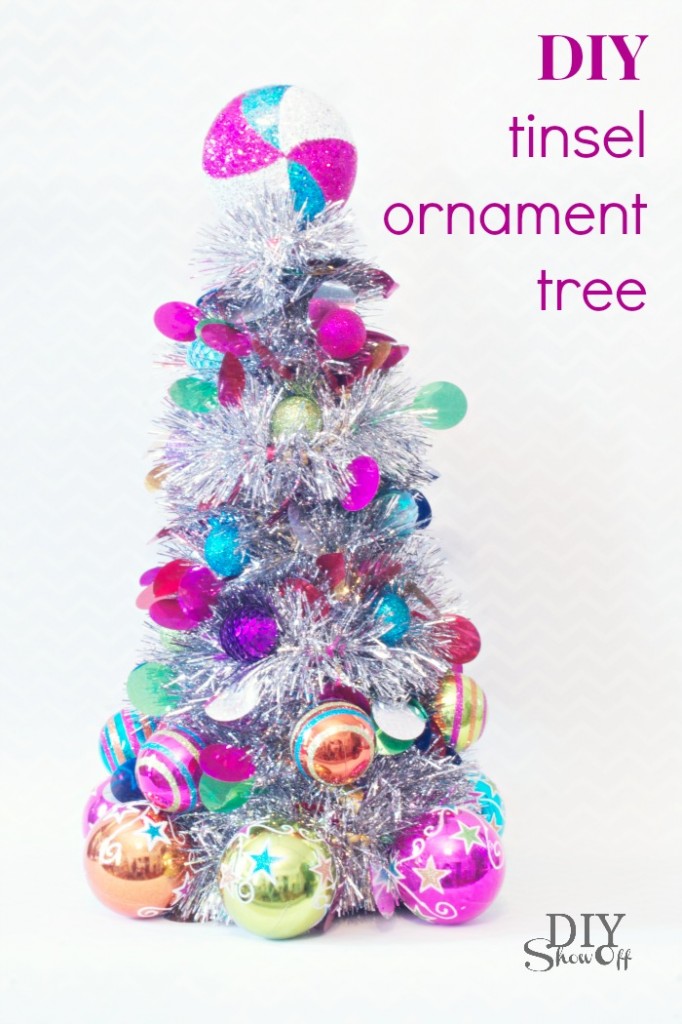 Supplies:
1) Cardboard cone
2) Tinsel garland
3) Ornaments
4) Hot glue gun and glue sticks
Step #1:
Start at the top of the cardboard cone and add a bit of hot glue on the pointy end. Attach one end of the garland.
Step #2:
Wrap the tinsel around the cone, adding dabs of hot glue as you go.
Step #3:
If you like, you can add ornaments to your mini tree. Use the hot glue to add ornaments in any way you like to the tree.
All finished! How easy was that?!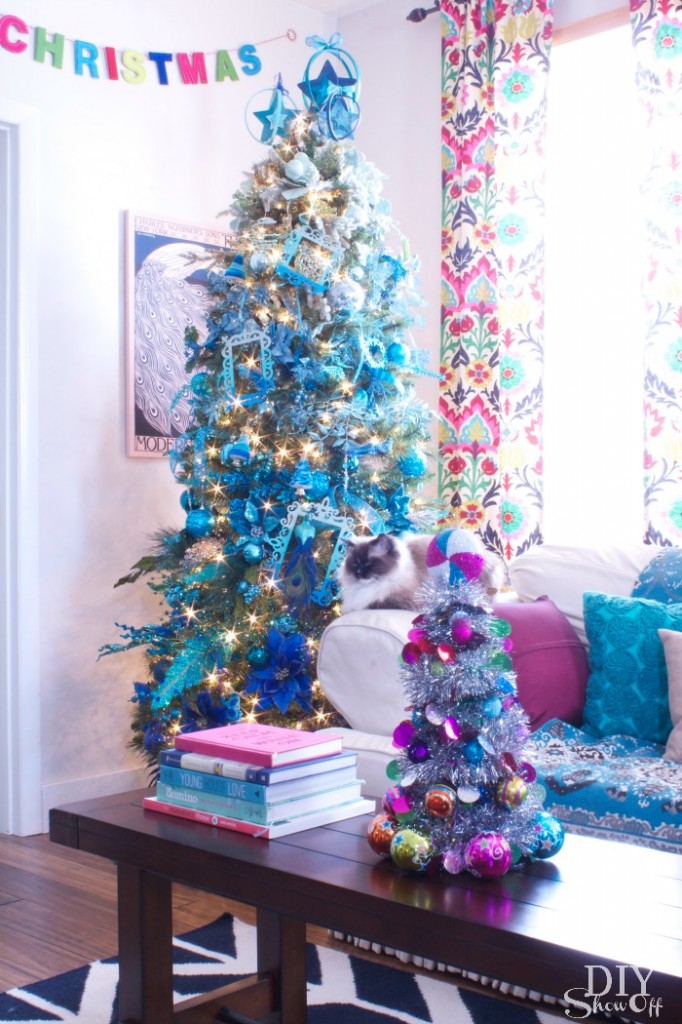 Photos: DIY Show Off.