Follow These 6 Tips To Create An Awesome Home Game Room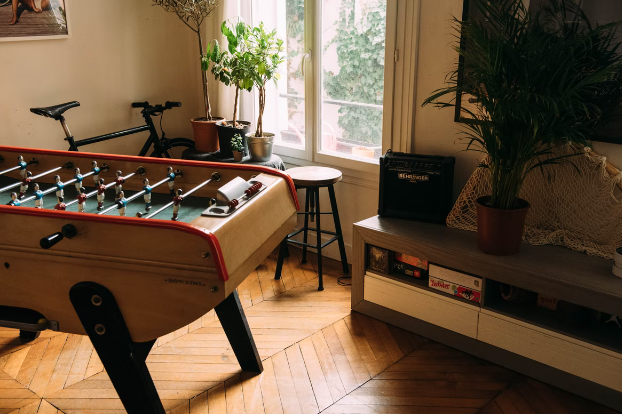 Create your own game room with these cool ideas!
Do you love playing video games? Do you wish you had a place to play them all the time? Well, you can make that dream a reality by creating your own home game room! In this blog post, we will give you six tips on how to create the ultimate gaming space. So whether you are looking for ideas on how to decorate, what furniture to purchase, or just want some general advice, keep reading for the best tips around!
1. Choose the right space for your game room
One of the most important things when creating a game room is to choose the right space. If you want to buy a football table game, for instance, you should make sure that there is enough space in the room for it. If you don't have a lot of space, you can still create a great game room by using your basement or garage. 
When it comes to space, you should also think about the lighting. You don't want a room that is too dark or too bright. You should also make sure that there are no distractions in the room so you can focus on your game.
2. Set up your gaming equipment
Of course, you can't have a game room without some gaming equipment. Whether you're a fan of console or PC gaming, make sure you have everything you need to enjoy your games to the fullest. This includes things like a comfortable chair, a good desk, and all the right peripherals. If you don't have any gaming equipment yet, now is the perfect time to start building your collection.
To make sure your gaming equipment is always in good condition, be sure to take care of it properly. Regularly clean your peripherals and dust off your console or PC. This will help ensure that everything works properly and lasts for as long as possible.
3. Add comfortable seating
As much as we love gaming, sometimes we just need to take a break. Add a few comfortable chairs or bean bags to your game room so you can relax in between sessions. You might even want to add a television so you can watch movies or play console games on the big screen.
Comfortable seating is important, but so is having enough space to move around. Be sure to leave enough room for people to walk around and get up from their seats without having to climb over furniture. You don't want anyone getting hurt in your game room!
If you have the space, a recliner or bean bag chair can be a great addition to your game room. Not only will it give you a place to rest your tired body, but it can also be a great place to take a nap between gaming sessions. Just make sure you don't fall asleep and miss your favorite game!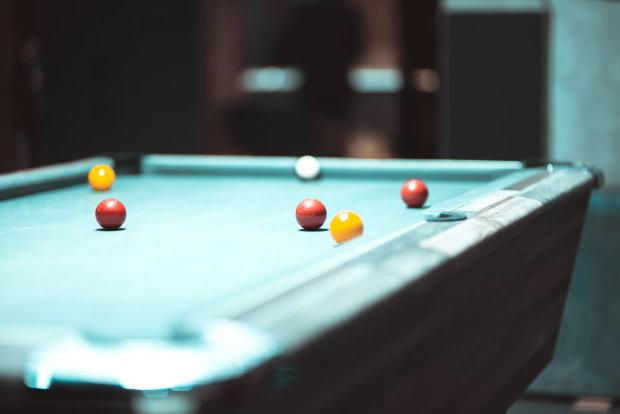 4. Hang some fun decorations
You want your game room to be fun and inviting, so make sure to hang some decorations that reflect your personality. If you're a sports fan, consider hanging jerseys or pennants from your favorite teams. If you prefer a more low-key aesthetic, try hanging vintage posters or art prints. No matter what your style is, adding a few personal touches will make your game room feel like your own special retreat.
5. Stock up on snacks and drinks
Since you'll be spending a lot of time in your game room, you'll want to make sure you have plenty of snacks and drinks on hand. Stock the fridge with your favorite beverages and keep a stash of snacks within reach so you can refuel when necessary. You might even want to invest in a mini-fridge or beverage cooler to keep in your game room so you don't have to make trips to the kitchen every time you need something.
6. Create a gaming atmosphere
There are a few ways you can go about doing this. One is to make sure the room is dark and has little to no natural light coming in. This will help create an immersive experience for when you're gaming. You could also consider setting up a TV or projector to play your games on, as well as some sound system to really get you into the game.
Another way to create a great gaming atmosphere is to make sure the temperature in the room is comfortable. You don't want it too hot or too cold, as this can affect your gameplay. The last thing you want is to be sweating profusely or have your hands go numb from the cold!
Following these six tips will help you create an awesome home game room that your friends and family will love. With a little bit of planning and creativity, you can transform any room in your house into a fun and inviting space for gaming. So what are you waiting for? Get started on creating your own home game room today!