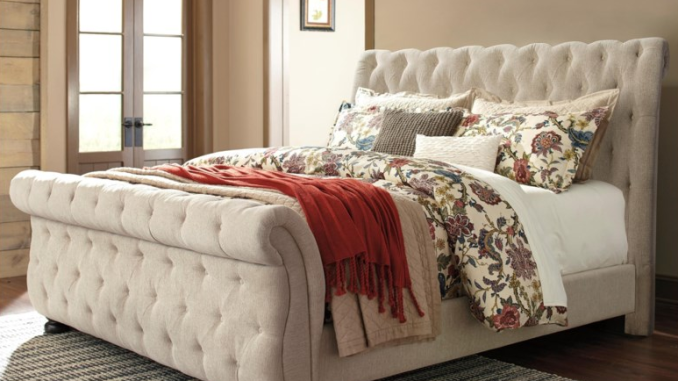 If your closets are overflowing at the seams and your bedroom floor resembles a jumble sale, an Ottoman Sleigh bed might be right for you!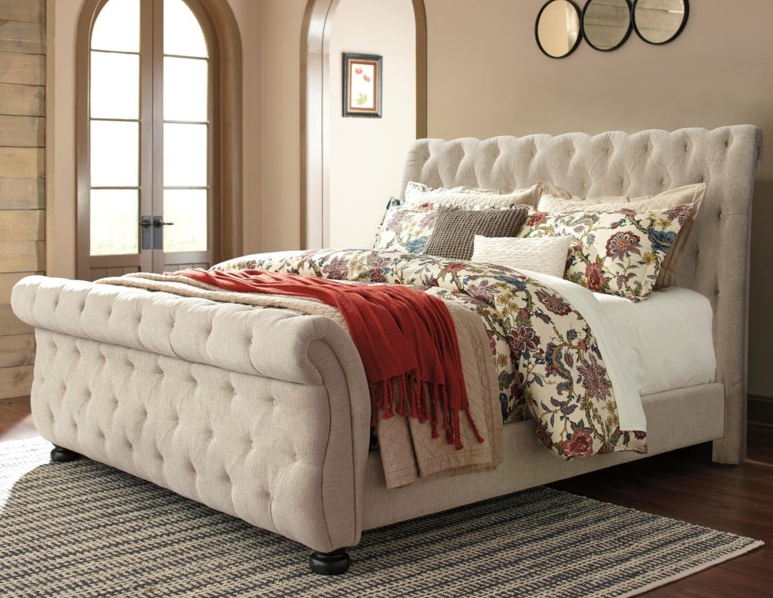 However, before you splash the cash you may be wondering if Ottoman Sleigh beds are worth it? After all, you don't want to fritter your hard earned cash on a bed that doesn't live up to its hype. Indeed, we've all succumbed to the latest craze only to discover later that it wasn't worth it. We've written this handy guide to help with your homework. Is it worthwhile to invest in Ottoman Sleigh beds? You make the call!
Ample Storage
Do you struggle for storage space in your bedroom? Hugo & sons' Sleigh Beds provide ottoman storage, so you have ample room for your extra pillows and bedding. 
The mahoosive amount of storage that an Ottoman bed provides has to be its most significant advantage. An Ottoman Sleigh bed, in fact, has up to four times the storage space of a normal four drawer divan. Yes, you read that correctly. This is due to the fact that an Ottoman Sleigh bed employs all of the space beneath the bed. With an Ottoman, not a single inch of valuable storage space is squandered. Just think of all those extra pairs of shoes you can buy now! Tempted yet?
The storage provided by an Ottoman Sleigh bed also has the added benefit of keeping all of your items hidden. By keeping the area clutter-free, this might help to create a more relaxing environment. After all, if you're out of sight, you're out of memory! So, if you want to create a Zen-like environment, an Ottoman Sleigh bed could be the answer.
Easy to Access
So you're convinced on the idea of having a ton of storage, but you're scared about having to lift it to get to it. After all, having a lot of storage capacity is useless if you can't use it! But don't worry, you won't need a gym bunny to raise any of our Ottoman beds. This is because all our Ottomans are fitted with hydraulic gas lift arms. Therefore, gaining access is so easy that even your gran wouldn't struggle.
Wide Range of Styles to Fit Your Preferences
As the demand for storage beds has grown there has been an ever increasing amount of styles on offer. Indeed, storage beds were once considered a bit dated, but not anymore. This new generation of storage beds has been designed to look good too. So if you're worried that you'll have to sacrifice aesthetics for practicality, don't sweat it! Hugo & Sons modern day Ottoman beds are designed to impress and are worthy of any respectable social media post. From traditional sleigh beds to retro Art Deco themed beds, we've got it covered. Furthermore, our fabric beds are available in subtle colors. Or if you prefer a wooden bed, then we've got that covered too.
Feel Cozy
Ottoman Sleigh beds are a stylish and comfy option for a master, guest, or child's room. Because of their curved and stunning design, they lend a dramatic touch to the environment. In fact, the elevated footboard keeps you toasty at night while your feet are snuggled into the tucked-in linens.
Add Sophistication and Elegance to a Bedroom
With their curving and stylish foot, headboards and oodles of storage, sleigh beds give elegance and beauty to an ordinary bedroom, breaking up the monotony and boring appearance. Intricate carvings and decorations can be seen on some models, giving the bed a regal air. More modern models have streamlined designs with upholstery fabric coverings.
Conclusion
You'll want to invest in a bed that is both robust and comfortable after a long, tiring day at work. You want to unwind on a bed that is both aesthetically pleasing and comfortable to sleep in. Hugo & Sons has a wide selection of handmade sleigh beds that you can simply customize to meet your specific demands, so whether you want a sleigh bed in velvet, crushed velvet, grey, or silver, you'll find it there!
Ottoman beds are often affordable, allowing you to enjoy a high-quality piece of furniture without going broke. The versatility of an ottoman sleigh bed allows it to be utilized for a variety of purposes and in a range of locations throughout the home. The beds come in a variety of sizes and are upholstered in materials that are easy to maintain. When shopping for an ottoman bed, look for a trustworthy manufacturer who uses high-quality materials to create the bed.
Ottoman Sleigh beds by Hugo & Son come in a variety of colors and finishes, allowing you to create the perfect frame for your boudoir. From the classic velvet or crushed velvet materials to black, gold, silver, and grey, they have ottoman shapes and styles that will make you fall head over heels!