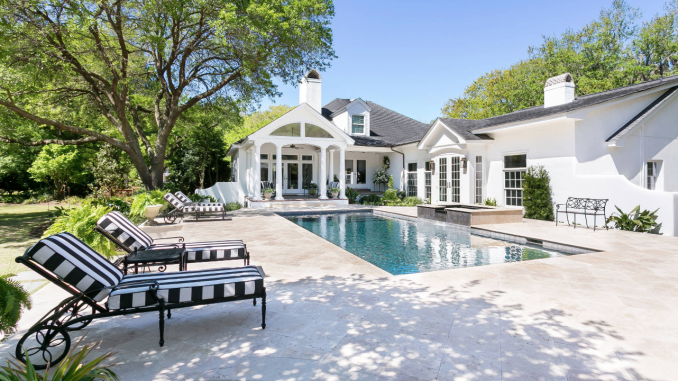 Pool coping is a very important part and critical component of the swimming pool construction. Keeping reading to find out more!
The process of pool coping is required to shape the top edge or the entire perimeter of your swimming pool. It is done in order to provide the swimming pool with all the necessary protection for the pool's shell and also providing the swimmers with a safe and non-slippery surface for entering of the pool.
The type of material used also accents with the overall look of the pool's shape and making it more complementing and elegant. There are different types of material that can used for the coping of the swimming pool and that includes bricks, pavers, tiles, concrete and natural stone. The type of material used for the project depending on the skill set. The most preferred material for pool coping is stone since it can be installed easily. Natural stone supplier provides Swimming pool stone and coping also.
How to Select the Right Type of Pool Coping
Pool coping is one of the best ways to make your swimming pool look more ravishing and decorative. It makes people appreciate the creativity and also looks a very hefty masterpiece when you've spend just some bucks on it. The type of pool coping you choose depends on the preference of your pool area and is entirely personal decision.
There is generally no one type of pool coping mechanism and there is no right or wrong type of pool coping structure. If you have a family that is going to use the swimming pool area then a bull nosed edge is a great idea and also makes a better surface. If you want a modern and rich looking area for your pool then a cantilevered coping is one of the best ideas for it.
With a rolled edge pool coping structure, the swimmers can grasp the edge of the pool with their feet or toes and then reach up in case someone is learning to swim for the first time. You have to look at each of the style carefully before you can make any decision regarding the type of pool coping required. Only after considering the cost and of the entire pool coping is when you should take the decision of coping your pool.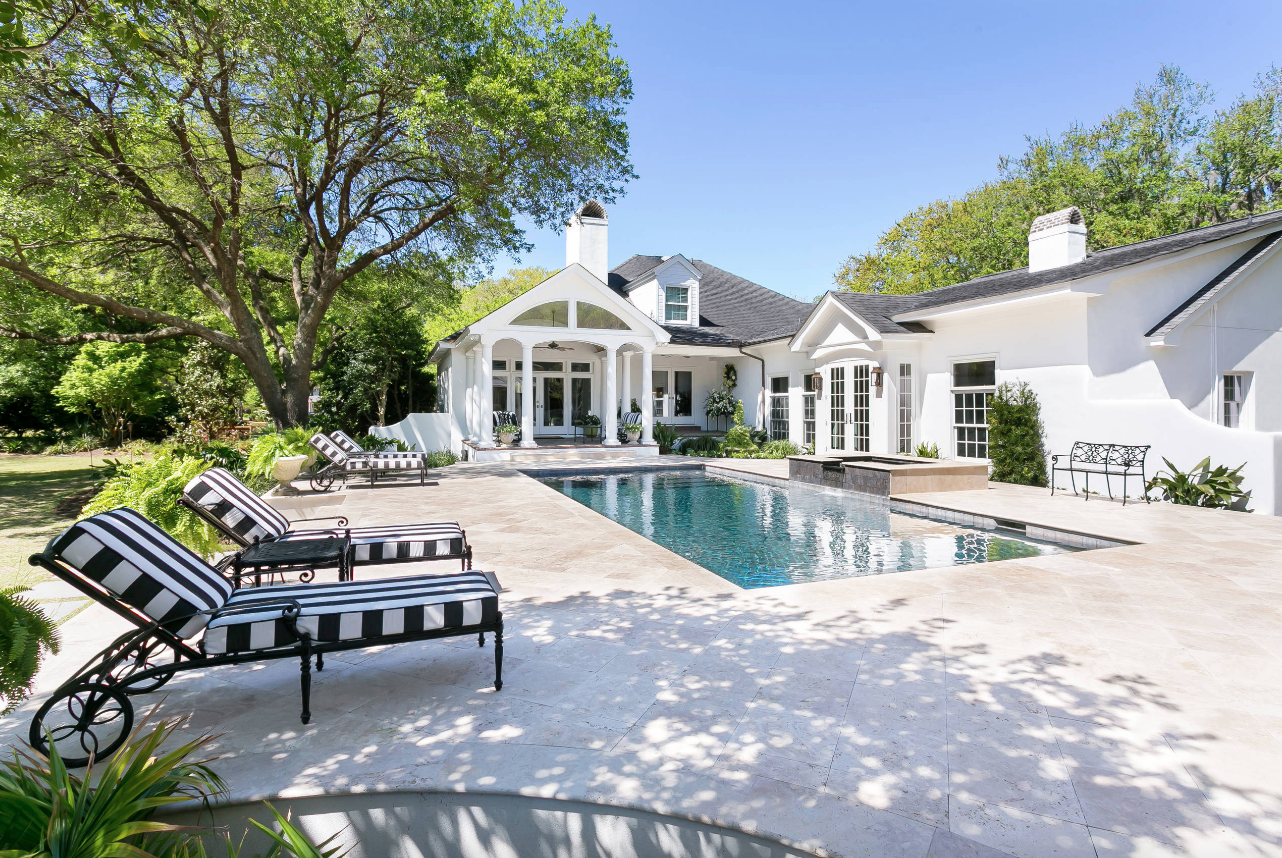 Photo via: Houzz
The Elegant Styles of Pool Coping
There are majorly four different styles followed for a pool coping mechanism and that depends on the type of pool coping that will suit your yard area and also the swimming pool. These are:
The rolled edge pool coping:
This is flat and smooth type with a turned up edge at the end. This type of pool coping is good for diving and holding onto the inside of the pool.
The bull nosed pool coping:
This type of pool coping is incorporated on a flat surface with a rolled edge. It makes it easy to get in and out of the pool by just climbing over this edge.
The cantilevered type of pool coping:
This type of pool coping runs out flat and then drops at a 90 degree angle resembling a L shape. This gives a very classic and modern look and is more decorative as well.
The rough cut pool coping:
This is usually made from a rock or a stone and gives a more rustic and natural look to your swimming pool. It is generally build from stone.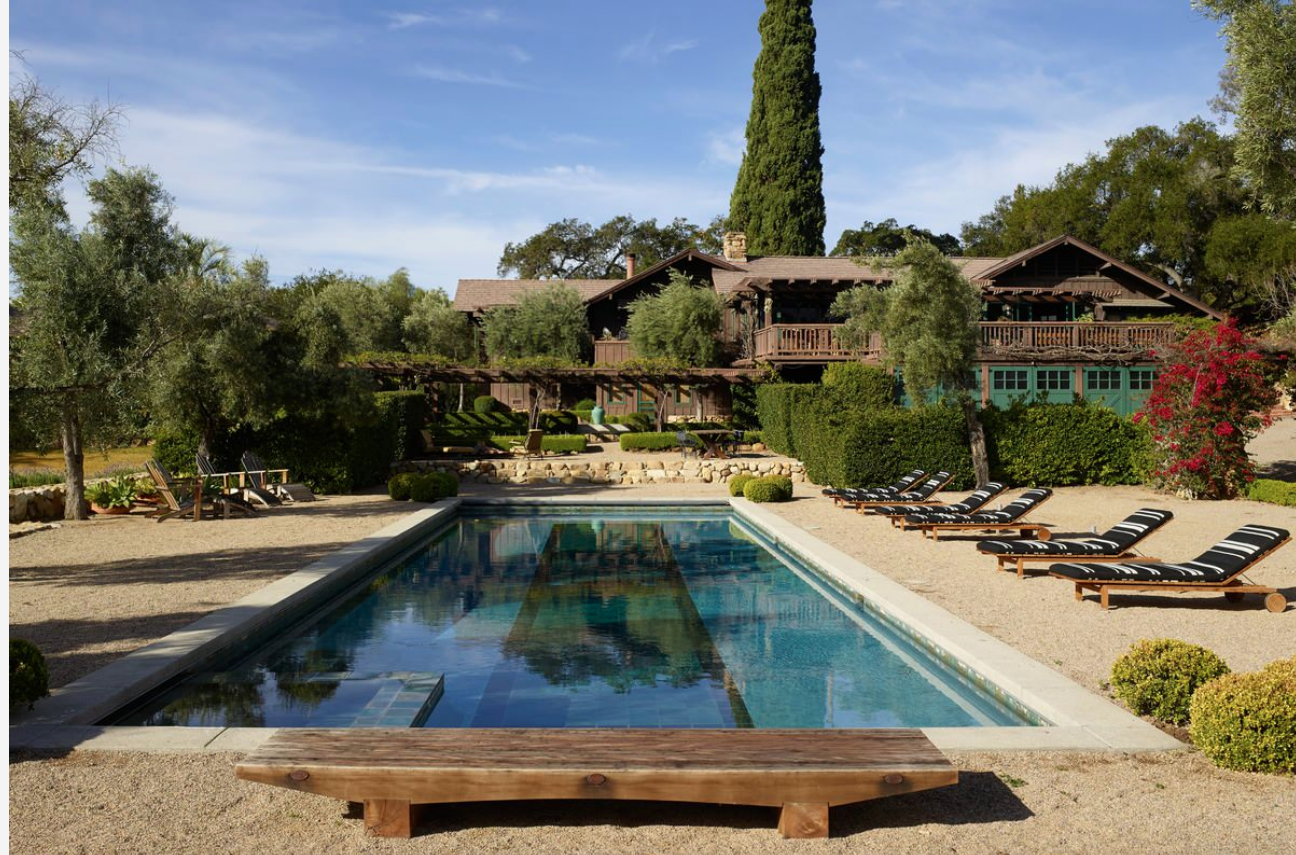 Photo: Megamn Georgopoulos
What are the Major Materials used for Pool Coping?
There are many materials that can be used for the construction of an effective pool coping, however the most commonly used are concrete coping. It can be easily poured in place or can come with a pre-cast in all styles of coping. Other materials that can be used for other than concrete is wood and composite materials.
However the type of material you use for your pool coping is determined with the usage of the pool. Whenever you are thinking of adding coping to your pools select the style of coping and ask your contractor about materials available for that style. In case of going for a concrete coping style that makes your pool look clean and sleek, it is easily installed and is least expensive in its process also.
Other materials like stone, tile and rocks can be mortared and are expensive in their installation as well. They look great and a make wonderful pool deck to expand your outdoor living. Stones give more of a color to the inner channel of your pool's perimeter and so are used by many people who want add elegance and rustic look to their pools.
The Steps to be Followed in the Stone Pool Coping Installation for Beginners
The process of stone pool coping is to surround the area of the pool with a structure to save it from water damage. This is why stone is mostly preferred by people as stone can easily hold water very well and can easily accentuate the look of your landscape. However, there are a number of steps that have to be followed in case you will be performing the task of pool coping yourself. These include:
Laying the coping in the right manner:
This is the foremost thing to do. You have to decide how you will be laying your pool coping and the type of shape it will create for your swimming pool. Lay the stones rightly and then place them in the right manner. Level currently with the perimeter of your pool.
Following a process of bull nosed style will let you cut the pool in a rounded edged manner. Now you have to mix the mortar and make sure that you don't mix it too much. It should be more wet than dry. You may need to cut the stone in the curved design. Always wear safety goggles while doing so.
Now when you have placed the product correctly you need to use tile expansions joints and concrete so that tiles don't shift. Stone expansion shape should be provided so that it can contract and expand depending on the environment. For the finishing, add sand down the edges of the stone and give it more of a professional look.
Conclusion
Pool coping not only adds value to your pool but it also protects it from water damage and similar concerns.