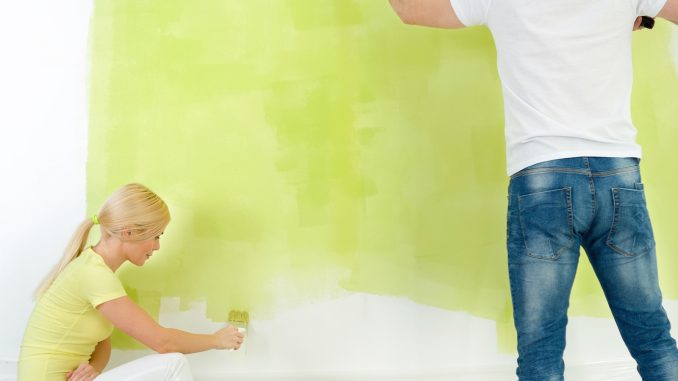 Are you thinking about painting your home? Here are some things you need to know before hiring something!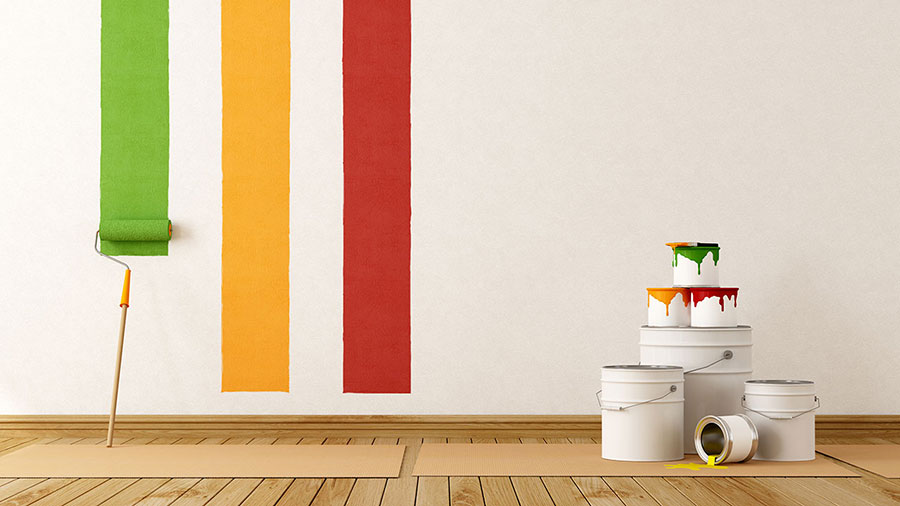 Sometimes it's easier to hire someone to complete home maintenance and improvement tasks rather than to try and tackle them yourself, such as if you need some exterior or interior painting completed.
But before you hire a painter, it's important to have some questions lined up. After all, this is your home, and a poor paint job could end up being more than just a bad investment. By asking these questions ahead of time, you can determine whether the painter is truly a professional or if he's someone that's just looking for a payday.
1. What is the Labor Cost?
What you'll end up paying the most for is a painter's time spent performing the on-the-job labor. Expect a painter's laborcosts to be about 75 to 85 percent of the total job cost. For a professional painting contractor, you could pay anywhere between $50 and $70 per hour or more.
Of course, rates could vary depending on your location, how much prep work the painter anticipates and how in-demand his services are. If a painter gives you an estimate for labor that seems quite a bit lower or higher than average rates, proceed with caution so that you can avoid being taken advantage of.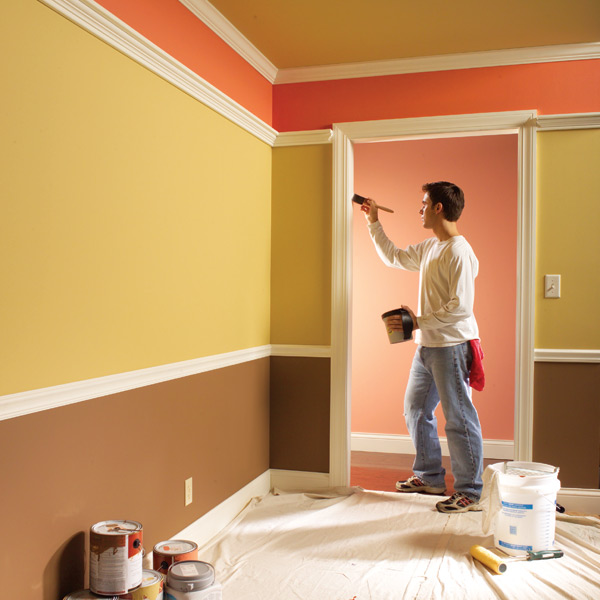 2. What Will the Materials Cost?
Paint supply costs could run you anywhere from 15 to 25 percent of the total job cost. Premium paint costs anywhere from $50 to $100 per gallon on average. Again, it depends on where you are located, as well as the brand of paint. Supplies like primer, brushes, rollers, drop cloths also should be in the materials cost.
An experienced and reputable painter will provide you with a contract prior to painting your home. Ask that an itemized list of the materials and their individual costs are included in the contractso that both of you are on the same page.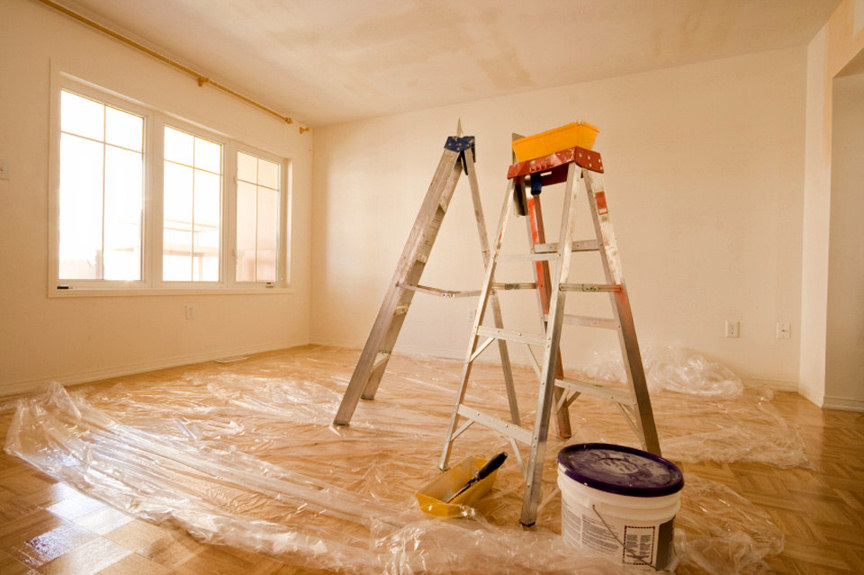 3. How Long Will It Take?
An experienced painter should be able to tell you how long he thinks it will take him to finish the job. But he will want to come by and see what needs to be painted, as well as its overall condition before telling you.
If he's charging you by the hour, it's extremely important that you know how long it will take in advance and agree to it or you could end up paying way more than necessary. If the painter balks at telling you how long he thinks it will take, look elsewhere.
4. What Type ofPaint Will You Use?
Even if you don't want to spring for premium-grade paint, you really should think carefully before you go with cheap paint. Unfortunately, it probably won't last as long or have the qualities that a better grade paint will.So you'll end up repainting sooner rather than later.
Some contractors have a practice of buying the paintthemselves because they know they will be reimbursed, whereas others will allow you to purchase your own paint in advance. If the painter is going to purchase the paint, make sure you agree on a high-quality brand and a specific color beforehand.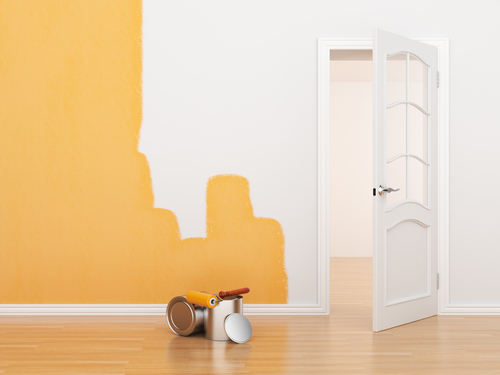 5. How Much Prep Work Do You Do?
Before the painter arrives to start work, there's some prep work that you'll need to undertake, such as cleaning a grease-splattered wall near a kitchen stove or even moving furniture and knickknacks.
But you'll need to find out if you're responsible for more labor-intensive tasks, such as sanding or drywall repair.
6. Will Everything be in the Same Condition as it Was Before You Started?
Painting can be a messy job, and if precautions aren't taken, paint droplets can end up everywhere. Ask the painter about his use of drop cloths, especially to protect your floors and any nearby furniture.
Also, if the painter is going to paint the exterior of your home, discuss how he will avoid getting paint on the windows or landscaping. It's important that a painter agrees to ensure that your property is in pre-work condition once he completes the job.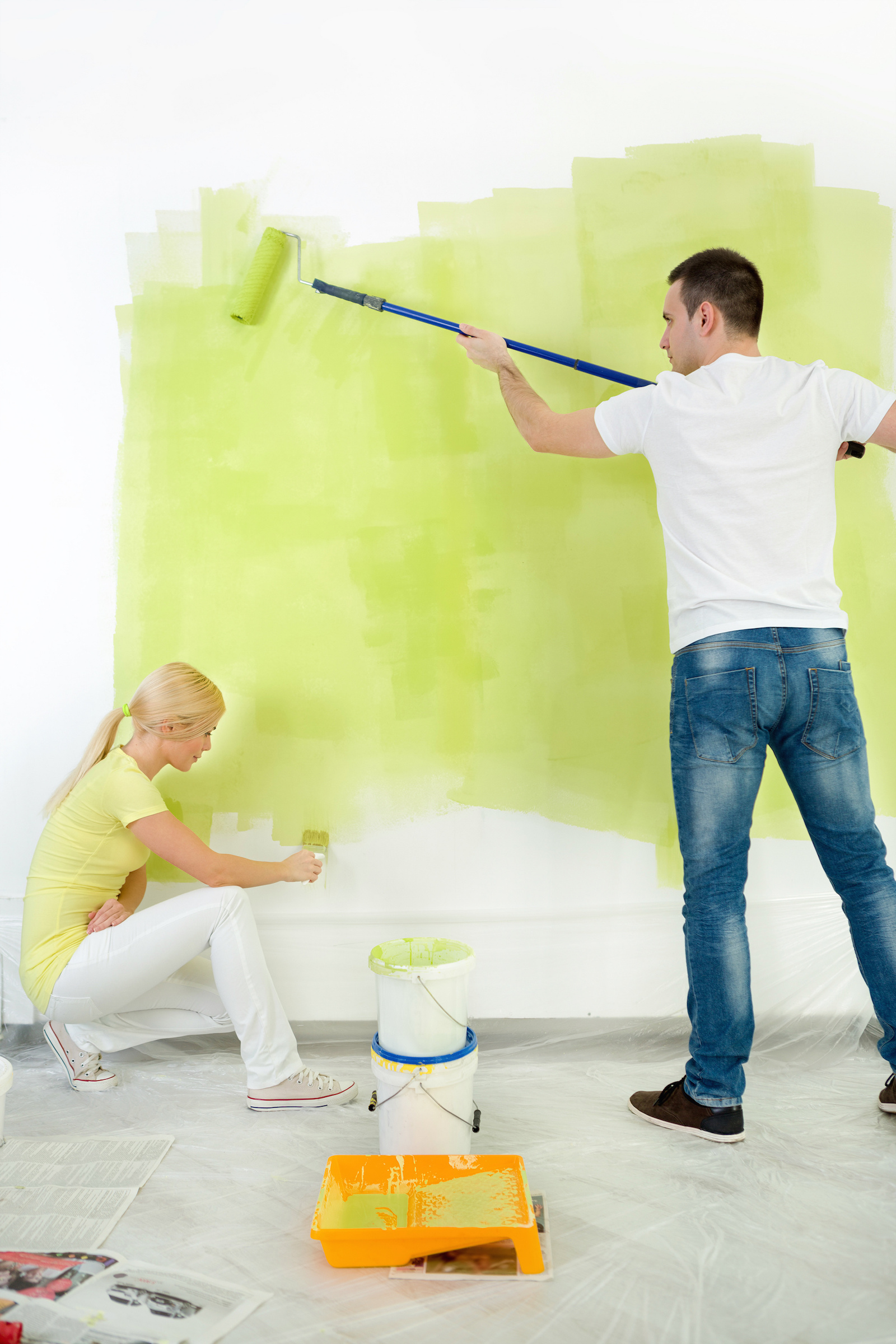 7. Will There be Extra Costs?
Extra costs could apply, and it's important to agree on those upfront. For example, if you have heavy furniture that you aren't able to move, the painter may charge extra to move it for you. Also, if your home has taller-than-average walls and ceilings, intricate door designs or crown molding, those features could add to the cost.
Going Forward
Even if you ask all of these questions, you still need to get a solid proposal in-hand before you allow a painter to start working. It's helpful if the painter can commit to doing an appraisal and a proposal during the same initial visit, like the professionals at Teaberry.net do: "We prepare your proposal right on the spot, printed and handed to you."