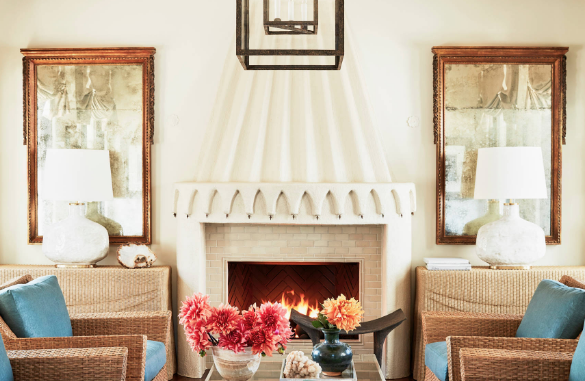 Adding value to your home is important especially if you're aiming for a higher assessment and a faster resale.
It's no doubt that houses that are feature filled, attractive, and without defects score better in real estate assessor's eyes. But if you're just looking to update your home without the intention of selling it, you're still in the right place. Here are 5 tips you should follow when it comes to adding features and easy home renovations that will add value to your property:
Update your Walls with Stone Cladding
If your walls are flat and dull, consider updating it by adding 3D textures using stone cladding. Imagine having elegant natural elements and alluring claddings adorning your walls. It's definitely a statement that calls for good merit. This bold update to your house will definitely raise its value and make it more appealing to everyone.
There are many types of wall claddings you can use but stone ones are by far the most recommended because of its natural and rustic appeal. You can choose the type of stone you want, depending on your home's interior. May it be limestone, granite, or sandstone, you'll surely find something that will liven up up your interior walls.
Freshen up your Paint
Updating your home's interior or exterior paint color is a guaranteed way to add value to it. Whether it's just a fresh coat of the same color, or a different hue altogether, you'll surely find it refreshing. Your walls are a major part of your home as it takes a lot of your vision when you look at it. If you have a neutral room, a splash of bold color on the wall will definitely liven it up and create a productive space. If you want to explore a bit further, stripes are a great way to add dimension to your wall, so are different patterns and a combination of colors. If you're feeling more contemporary though, patches of paint make a great accent to your room. Take color inspirations from what your currently have such as a rug or a accent chair.
Invest on Curb Appeal
Everything that you see before you enter the house is part of curb appeal. Your driveway, front door, porch, landscape garden, etc, all these combine to make a great first impression. It's something you want to invest in if you're trying to get potential buyers to come inside to check your house, or simply want to refresh your home's exterior. Consider dressing up your front door by painting it bold or adding interesting fixtures on the doorway. Small elements like an overhead light fixture or house numbers, contribute to a greater look.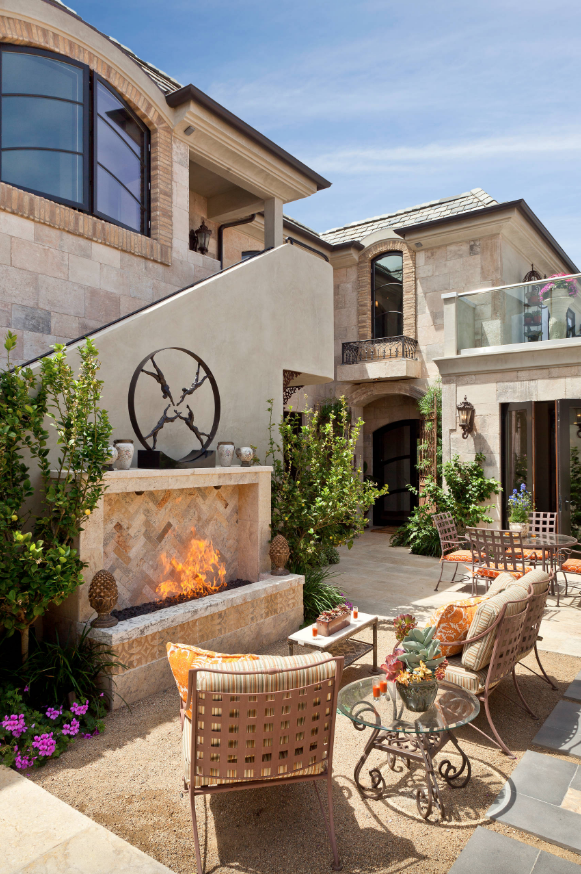 Photo: Neolithic Design Stone and Tile
Fix the Kitchen
Aside from the entertainment area, the kitchen is home to a lot of technology you surely want to be updated with. If you want to improve your home's value, do not forget the kitchen. Fix or replace anything that is seemingly defunct. Update your cabinets and hardware by refinishing them or refacing the doors and drawers. Consider reading about current kitchen trends if you're gearing for a modern look and would like to update your space as such.
Update the Garden
A garden, no matter how simple, add life and value to any property. But there are always some features that add the most value to your property. One of them is having a decent sized shed. A shed is a useful feature that means added storage to potential buyers. Secure fences and a good quality patio or paving is a plus for gardens as well. Artificial lawn, water features, and garden furniture are also beautiful cosmetic additions to your garden that will surely up your property's value.